Pescara Travel Guide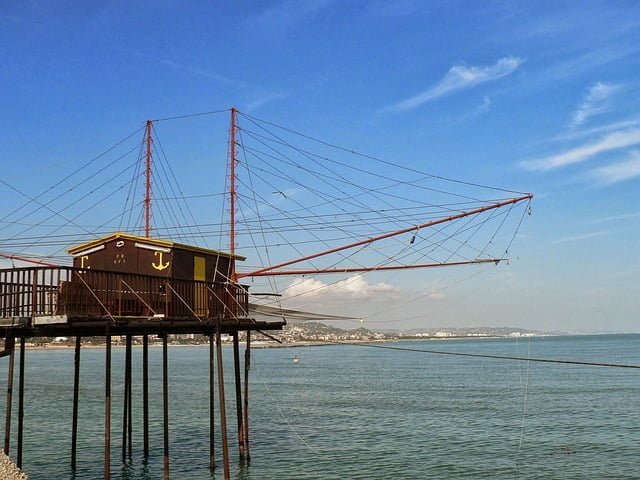 Introduction
In the present day, Pescara isn't on many tourist maps. Instead, it's a modern city where everyday Italians live. However, many places like this have hidden secrets waiting to be discovered by intrepid travellers.
And so it is with Pescara. Spend a couple of days here and you'll find interesting museums, shrines, and parks. Let's get started.
Top Attractions
Begin your trip to Pescara by checking out Museo Casa Natale di Gabriele d'Annunzio. This residence was the home where famed poet and novelist Gabriele d'Annunzio was raised. Throughout its nine rooms, you'll find objects from his life.
Because Gabriele is mostly known within Italy, most visitors are domestic tourists. Because of this, most captions are in Italian only, and museum curators know little English. As such, make sure you've updated Google Translate before dropping in.
Next, head over to Museo delle Genti d'Abruzzo. In this small space, you'll find a great deal of information on Abruzzo culture. In all, there are 13 rooms, which cover the history of this region from the Bronze Age to the present day.
As you walk through, you'll find artifacts that include costumes, tools, furniture, and other everyday items. However, like the museum before, this institution is used to mostly welcoming Italians. As a result, captions are in Italian, so either fire up Google Translate or bring a local friend.
After that, pay a visit to Basilica Santuario Madonna Dei Sette Dolori. As you might guess from the name, this sanctuary is dedicated to Mary, the Mother of God. Because of a series of miraculous events in the 18th century, this place became a pilgrimage site.
To this day, devoted Marians continue to visit this basilica. If you wish to see them in action, time your visit to Pescara so that you're here on the first Sunday in June.
Before leaving Pescara, make time to check out the Paparella Treccia Devlet Museum. This institution takes its name from a surgeon that travelled the world to purchase rare ceramics made in the small village of Castelli. If you love pottery and similar works, don't miss it.
Other Attractions
While in Pescara, outdoor lovers should make room in their schedule for a visit to Nature Reserve Pineta Dannunziana. This place is so much more than just a city park – it's a protected area that covers 53 hectares.
Within, you'll find a majestic grove of pine trees, water features, an outdoor theatre, and Art Nouveau villas. Simply put, there's no better place in Pescara to get some exercise, hang out with friends, or just relax.
Want to check out one of Pescara's more attractive modern features? Then walk across the Ponte del Mare near sunset. This pedestrian bridge is a cable-stayed span and is among the largest of its kind in Europe.
Now, while this bridge is impressive enough during the day, it shows off best at dusk. As the sun sets, this span lights up brilliantly, making it a wonderful photo ops for avid photographers. But if you love beaches, don't shy away from visiting in the day, as there is a popular one at the north end of the bridge.
Want to do some people-watching in Pescara? Stroll along the Lungomare di Pescara on evenings and weekends. In all, this promenade stretches for ten kilometres along the Adriatic coast of Pescara city. Because of the distances involved, this attraction is best experienced on a bicycle.
Best of all, this walkway ties together many of the aforementioned attractions in this guide. So, if you have limited time in Pescara, spend the day biking up and down this path.
Before moving on from Pescara, spend an evening hanging out on Corso Umberto I. This pedestrian street is the place to be at night, as it has loads of shops, cafes, restaurants, and bars. Because of this, it's another excellent place to people watch.
What To Eat/Drink
At dinner, find a restaurant in Pescara that serves Pasta alla Pecorara. Also known as Shepard's Pasta, this dish is hard to find outside the region of Abruzzo. Thick and chewy in texture, this meal also features a medley of vegetables (like eggplant, zucchini, and tomatoes). Topped with Ricotta cheese, it's a real treat.
If you have room for dessert, see if your restaurant offers Ferratelle. These thin waffles were once reserved for special occasions, but now they are often found at bakeries and on menus. Whether you top them with jam or fill them with cream, honey, and almonds, you're bound to love this dish.
If you're into nightcaps, end your day with a glass of Aurum. As its orange colour suggests, this brandy liqueur tastes like orange citrus, but it also boasts hints of Saffron. Feel free to enjoy this drink on the rocks, but it also pairs well with ice cream and other desserts.