Phu Quoc Travel Guide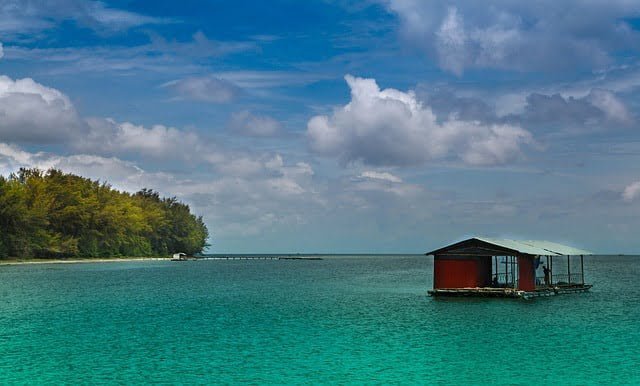 Introduction
While Vietnam is infamous for the wars which ravaged it in the mid 20th century, it also has its fair share of beach destinations as well. Phu Quoc is perhaps the best of these, as its separation from the mainland has kept development contained at a less fervent pace than its colleagues on the mainland.
This will no doubt change in time, so check this place out sooner rather than later.
Cultural Attractions
It may strike you as odd that the first attraction we suggest you visit on Vietnam's hottest tropical island is none other than Phu Quoc Prison but bear with us. A museum in the present day, this penitentiary served as a jail during the Indochina War in the 1950s, when the Vietnamese battled the colonial French.
Also known as the Coconut Tree Prison, this dreaded institution was infamous for torturing its detainees – some of the exhibits you'll visit will reveal the implements used by jailers to mete out pain to those being interrogated.
Used during the Vietnam War for the same purposes, it is a notorious site in what is otherwise a gorgeous paradise.
Connect with the local fishing families which call the island of Phu Quoc home by dropping by the Rach Vem Floating Village. Walk amidst the pilings, and you'll find children running and playing, fishers tending to their nets, and others living life simply in one of the more visually stunning places you'll see in your travels.
After meeting some locals and witnessing how they go about their day, spend the rest of the day relaxing on a nearby beach, which so happens to be one of the more tranquil strips of sand on the island.
Fans of religious structures won't want to leave Phu Quoc without checking out the Ho Quoc Pagoda. Attached to a temple of the same name, it is one of the more recent additions to the ones situated on Phu Quoc. Despite its status as a new development, it has quickly left a good impression on residents and visitors, as its statues, giant bell, and amazing sea views have garnered rave reviews. If you are looking for a place to meditate on Phu Quoc, you will be hard-pressed to find a better spot.
Want to take in some of the best visual art on the island? You'll find many outstanding examples of local artistic talent at the Phu Quoc Gallery of Contemporary Art. In addition to pictures and paintings on its walls, you'll also find a number of exquisite sculptures throughout the building as well.
After a couple hours spent admiring the best works of local creatives, chill out and relax in its attached bar. Known for crafting amazing cocktails, it will prove to be the perfect way to end a fabulous afternoon away from the beach.
Other Attractions
Travelling with family (or those who are young at heart)? Make time in your schedule for a day in Vinpearl Land. Those looking to have some fun while they cool off from the heat of the Vietnamese sun will love what they find in the water park, kids will have a ball playing the latest arcade games, and the whole group will be amused by the marine life found in its on-site aquarium.
Don't forget to stroll its shopping street to pick up a souvenir of your time here, and stick around for the light show after dark – it's a fantastic production.
Want to get an unrivalled view of the natural beauty that Phu Quoc has in spades? Take a ride on the Hon Thom Cable Car and you'll see the stunning aquamarine water and sultry palms which makes this isle famous from up above.
Extending almost eight kilometres from the main island to the smaller An Thoi archipelago, this modern innovation has made getting to this destination's stunning outlying islands much easier. When you get to its fine beaches, you'll appreciate the easy access to and from these islets.
Don't just laze around on the beach during your time on Phu Quoc – get underneath the waves. Throughout the island's many tourist centres, tour agencies offer diving packages to the colourful reefs that lay just offshore. With warm water which never drops below 28 degrees year round, wetsuits are optional here, making for a memorable experience with Nemo and his friends.
There are many places along the lengthy coast of Phu Quoc where one can roll out their towel and mount their parasol. However, if you are looking for the best spot on the island overall, we recommend spending at least one day enjoying everything Ong Lang Beach has to offer.
Many of the sunbeds out in front of pubs and restaurants can be laid upon for free, so recline on them and order food at your leisure as you soak up the brilliant Southeast Asian sun. When it comes time to go for a dip, you'll appreciate the clean water – unlike other beaches which have been heavily developed, this place maintains its paradisaical ambience (for now – enjoy it while you can)