Puerto Galera Travel Guide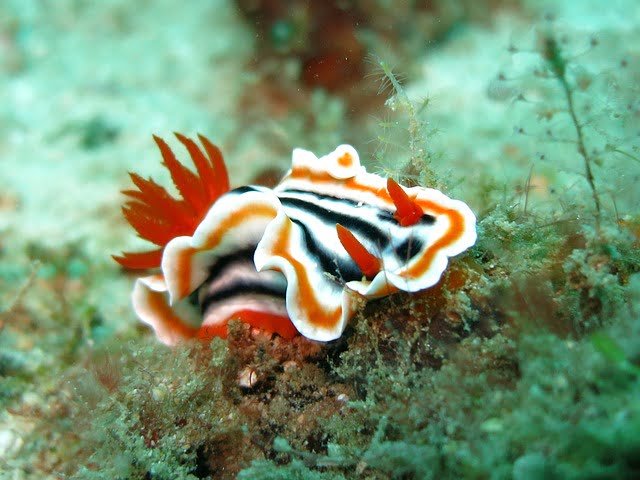 Introduction
Situated on the island of Mindoro just a few hours by road and boat from Manila, Puerto Galera is a quick and easy getaway for Filipinos and expats who reside in this mega city. Known best for its diving, those who partake in this activity will understand why it is considered to be one of the best spots on the planet to slip beneath the waves.
Top Attractions
If you are arriving at Mindoro via passenger ferry from Batangas, you'll arrive via Puerto Galera Harbour. Get your camera before approaching the pier – this body of water has been consistently feted in the travel media for being one of the most beautiful harbours in the world.
Onshore, find the Muelle Cross, a historic monument flanked on both sides by authentic cannons. When you are done with that, stroll the harbour and find a place to eat for lunch – with options ranging from Mexican at Badladz Resort to pizza to French food, you'll get fed in front of one of the best vistas on the planet.
There are a lot of beaches and dive sites in the Puerto Galera area – however, not many visitors realize that a healthy number of waterfalls tumble down from the mountainous interior of Mindoro. Dedicate a good part of one of your days to enjoying Tukuran Falls.
A multi-tiered natural attraction popular with locals and domestic tourists as a swimming hole, it is best to visit in the morning or late in the afternoon, as it is besieged in the middle of the day by tour vans.
Don't forget to bring at least 300 pesos with you, as hiring a guide is mandatory for those hoping to hike the 30 minutes from the trailhead to where the falls are located.
If Tukuran Falls are too packed with people when you want to go see it, substitute a day at Tamaraw Waterfalls instead. Dropping from more than 30 metres up, the view from the constructed pools below is one that will make your whole day. The busy time for these falls are on the weekend, so if you want to enjoy this place in peace, visit here between Monday and Friday.
Most foreign visitors to the Puerto Galera area come here to enjoy some of the world's best SCUBA diving. Situated in the midst of the Coral Triangle, the reefs beneath the waters here have a technicolour appearance, and the marine life is equally vibrant, with everything from clownfish to giant clams to sea turtles being frequently spotted.
Don't believe us? Past divers describe the 30 dive sites which stretch between Sabang and White Beach as bucket list material, and with amazing extracurricular activities back on shore, it is something you need to do while in Puerto Galera if you are physically able to do so.
Other Attractions
If you are dedicating the majority of your time in the Puerto Galera area to diving, you'll want to make Sabang your home base during your stay. Many of the diving outfits which run trips in the region are based here, and when you get back home from the reefs, there are plenty of restaurants and bars to entertain you as late into the night as you desire.
If you decide to hang out around town one day, head out to the floating bars sitting just offshore, as they boast slides, excellent views, and no shortage of some of the best rum in the Philippines.
Go from plunging into the depths off Puerto Galera to scaling the mountain which soars highest above it by going on a day hike up Mt. Malasimbo. One of the few peaks left in the Philippines with untouched virgin forest growth and with indigenous tribes living on its slopes, it is a rewarding mountain to climb, and once you get to the top, the view of the land and ocean below will give you some of the most amazing memories during your stay in the area.
Did you know Puerto Galera has an Underwater Cave? Like Palawan, this area also has a cavern, even if it isn't nearly as big. A small but cosy space, it may not be the best place for claustrophobics, but the water inside is clear and effervescent, so check it out if you have time in your travel schedule.
When you aren't diving or doing anything else in Puerto Galera, there are plenty of beautiful beaches to recline upon. Start out with White Beach, as it has plenty of amenities to make your day outside a pleasant one. Avoid during Holy Week, when it gets crammed with holidaymakers from the Manila area.
Further up the coast, Aninuan Beach is a quieter option that is favoured by travellers who can afford the pricier hotels which are located here. In addition to the quality of the beach, the views of the mountains behind you will make your time here extra special.