Pune Travel Guide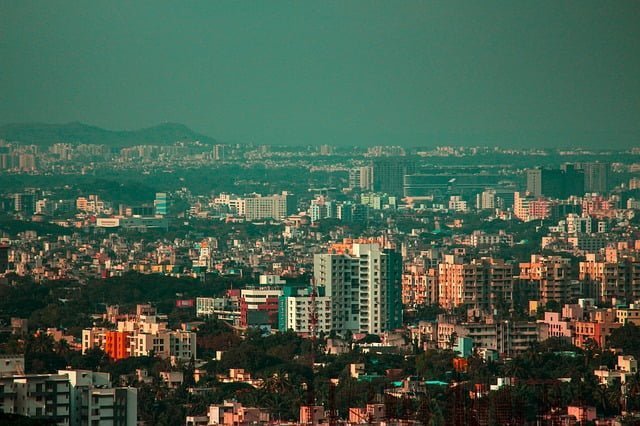 Introduction
A young university city of three million people, Pune is a vibrant place to visit in Western India. Cultural travellers will enjoy this area's temples, while nature lovers will love the nearby mountains.
Plan a stay of two to three days, and you'll see everything this place has to offer.
Come check out our Pune travel guide as we cover the best things to do in Pune, India.
Top Attractions
After getting settled in Pune, plan a day trip out to Sinhagad Fort. Located 36 kilometres outside the city, this hilltop fort has defended the area for over 2,000 years. In that time, many foreign powers attacked this fortress, not the least of which was the Battle of Sinhagad in the late 17th century.
To reach the fort, you'll need to brave a steep climb. Over 2.7 kilometres, hikers will gain 600 metres in elevation, making it an attraction only accessible to able-bodied travellers. Nonetheless, it is a popular destination for Pune locals, so you'll have plenty of company on weekends.
Fans of religious landmarks won't want to miss seeing the Dagadusheth Halwai Ganapati Temple during their time in Pune. Built in the 19th century after a trader's son died from the plague, it honours the Hindu god Ganesh.
Today, scores of pilgrims visit this magnificent temple each year to pray before an elaborate idol of Ganesh. Over the years, devotees have coated the icon with over 40 kilograms of gold. Seeking wealth and prosperity in their lives, pilgrims provide offerings before this statue. If possible, visit during the annual Ganeshotsav festival. Stretching over ten days, it celebrates the deity of this temple for his role in Hinduism.
Sri Balaji Mandir is another significant Hindu temple in the Pune area. Situated 45 kilometres out of town, it is within easy day-tripping distance of this city. Created to honour Lord Venkateswara, an idol of this deity stands prominently at the centre of this complex. On the walls, you'll find paintings depicting the life of this venerable figure, so take your time exploring.
If you've heard about Hare Krishnas before but never encountered them, pay a visit to the ISKCON NVCC Temple. Inside, you'll find statues of many beautiful deities – monks will fill you in on their meaning.
When you aren't watching devotees chanting and dancing, check out their canteen. Famous for its delicious vegetarian food, it is quite possibly the highlight of a visit to this temple.
Other Attractions
Do you love spending time in nature? Make a long day trip out to the Malshej Ghats. A mountain pass to the north of Pune, it gives visitors sweeping views of surrounding valleys. After taking pictures of the landscape, turn your attention to the area's flora and fauna.
As you walk about, you'll notice plenty of birds – these include flamingos, quails and other breeds. Pune residents know this area as a great place to bird watch – don't forget your camera!
Waterfalls are the dominant physical feature you'll find throughout the pass, so make enough time to capture these beauties as well. While this area is a popular attraction, take care in monsoon season, as heavy rainfalls can trigger landslides.
Okayama is one of Pune's sister cities. As a result, you'll want to drop by the Pune-Okayama Friendship Garden during your visit to the region. Inspired by the three-centuries-old Japanese garden for which Okayama is famous, the creators of this park filled it with gorgeous features. These include rock gardens, plant beds, and tranquil water features.
Its beauty is so well-regarded in the region that many Bollywood films have been shot here throughout the years. While you may want to emulate the actors/actresses, stay off the grass. It is kept immaculate by restricting foot traffic, so stay on the marked paths during your visit.
Are you looking to bring home some quality textiles back from India? Spend an evening shopping in the markets of Laxmi Road during your visit to Pune. From sarees to everyday clothing, you'll find it all here.
As you walk from shop to shop, you'll also find plenty of jewellery, household items, and food stands. As such, it's a great place to come if you want to observe Pune residents going about their lives.
The monsoon season can be temperamental, washing out entire days of your touring schedule. If this happens to you, salvage the day by spending it inside Phoenix Market City. With over three million square feet of retail, you'll find everything from electronics to clothes here.
Once you've found what you're looking for, have a meal in its food court or take in a movie. The multiplex has nine screens, so you're bound to find a film you like.