Rayong Travel Guide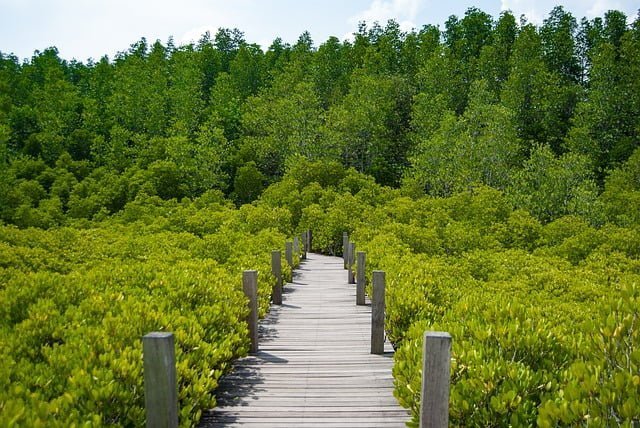 Introduction
Most foreigners only see Rayong from the window of buses bound for the ferry at Ban Phe. If you want to experience an authentic Thai city before or after your trip to Koh Samet, though, spending a day or two in this place will give you an experience that most visitors to Thailand never get to enjoy.
Cultural Attractions
Start your time in one of Thailand's more overlooked cities by exploring the streets of Old Town Rayong. Rejecting the modernization drive which has seen many Thai centres bulldoze their heritage in favour of ugly egg carton style shop houses, this corner of Rayong made a conscious decision to preserve their streetscapes.
As a result, the homes and stores you'll find here will give you a rare glimpse into a bygone era. Take a moment to slurp authentic noodles at a streetside vendor, admire the traditional teak wood which composes many of this neighbourhood's buildings, and check out several cosy museums which show off antiques from the era when this part of town was its main commercial hub.
Rayong is known in Thai history books as the place where a battered nation regrouped to stand up to the Burmese menace that threatened to stamp them out in the 18th century. The King Taksin Shrine honours the Siamese monarch who used this city as a place to rally troops to take back territory which had been taken by Burma.
Within, you'll find a statue of the revered monarch, as well as many locals who regularly pray to and leave offerings for their dear departed king. Be respectful – don't take pictures of worshippers unless you have secured their permission first.
Of all the temples in Rayong, Wat Pa Pradu is generally regarded to be the most impressive by locals. Built during the Ayutthaya period, this wat is best known for its 12-metre long Reclining Buddha image. Covered in gold leaf, it is a brilliant sight to behold, but it can be a bit tricky to capture in an entire frame – be sure to bring an attachable extendable lens or shoot it in pano mode to get the entire statue.
Have extra time to kill before moving on to Koh Chang or Koh Samet? Head over to the City Pillar Shrine. First built from wood in 1885, it was recast in more durable concrete in the 1990s. A venue where travellers and locals alike go to pray for good luck, it has been at the centre of city life for more than a century. Be sure to time your visit during Songkran, when one of the biggest celebrations of this festival in Rayong is held here.
Other Attractions
Get an idea of what marine life lives beneath the waves of the Gulf of Thailand by paying a visit to the Rayong Aquarium. It has a few major attractions worth seeing, including a glass tunnel which runs underneath the main tank, as well as a mangrove forest environment which will give you a rare look (as zoological facilities go) at the animals which live there.
Another exhibit of note: one which highlights creatures which pose a risk to bathers in Thai waters – from stonefish to jellies, knowledge learned here will certainly keep you safer. If you feel like doing something ironic on the way out, pick up some seafood to grill elsewhere, as fishers market their catch directly outside this facility.
Looking to learn more about coastal wildlife? Make your way over to the Mangrove Research Centre. A centre set up to spur the regrowth of this vital ecosystem, visitors will have the chance to walk boardwalks which will take them through this muddy and brushy environment.
Once you have had your fill of this environment, scale their sky tower, which will give you an amazing viewpoint over the mangrove forest, and to the city of Rayong in the distance.
Unwind at the end of a hectic day of sightseeing by spending an hour or so at Sri Muang Park. With communal exercise equipment and jogging paths, active travellers will have an opportunity to get in their reps, while those who just want to chill will have plenty of benches to rest while having a nice Buddha statue to admire.
While it might not enjoy the fanfare that the ones on nearby Koh Samet, Mae Ramphueng Beach is the place you should visit if you are have limited time to spare in Rayong, as its 11-kilometre length will give you plenty of room to find the solitude and peace you crave.
Lined with fishing boats and pine trees, it is a place few foreigners know about, so if you loathe the farang scene, this place is a good alternative to the tourist hot spots.