Salalah Travel Guide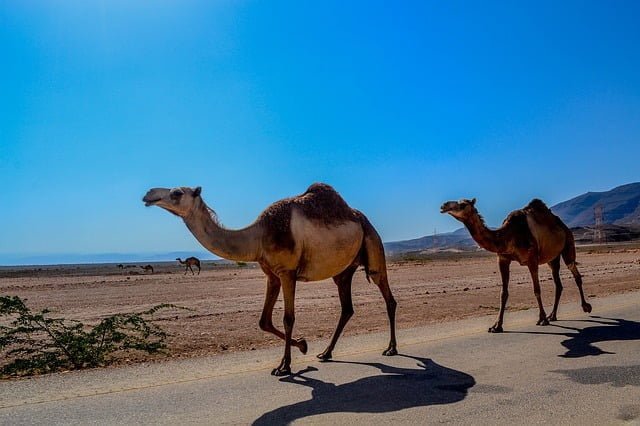 Introduction
Salalah is the biggest city in the south of Oman. However, it is more than just a service centre for this sparsely inhabited region.
Here, you'll find ancient ruins, Arabian castles, and some of the most stunning beaches you'll see in your life.
Come check out our Salalah travel guide as we cover the best things to do in Salalah, Oman.
Top Attractions
Shortly after arriving in Salalah, make Al Baleed Archaeological Park your first stop. It was last at its zenith in the 12th century, but people have lived there for over 2,000 years. This UNESCO World Heritage Site is best toured by an electric cart, as excavated ruins are relatively spread out.
Among the numerous ruins are the remains of the Al Baleed Mosque. When it operated, it measured over 1,700 square metres in size and had 144 support columns. Informative signboards in English will reveal the function of this place, and other ruins throughout the complex.
End your visit to this site by checking out The Museum of Frankincense Land. With numerous interesting exhibits, it'll provide more than a break from the heat. In its galleries, you'll find model ships, displays detailing Salalah's historical importance in the frankincense trade, and more.
Haven't got your fill of ancient ruins? Move on to Khor Rori, as it contains the remains of an ancient city. Archaeologists date it to the 1st century BC, a time when the Hadrami kingdom controlled the frankincense trade.
Today, it is known as Sumhuram Archaeological Park. Here, you'll find the remnants of a port that shipped boatloads of frankincense to India. However, it was not a ravenous army that spelt the end of this settlement. Mother Nature had the last word, as a sand bar closed off the harbour, 500 years after its founding.
These ruins are smaller than Al Baleed. However, because of this, archaeologists have more thoroughly excavated Khor Rori's structures. If you have tight timelines, visiting here will make for a fine compromise.
Throughout Arabia, you'll find the keeps of many royals – Taqah Castle is one of them. Compared to other castles in the Middle East, it is just a baby, as the Omani court commissioned its construction in the 19th century.
Nonetheless, it was a royal residence, as it was home to Sheikh Ali bin Taman Al Ma'shani. This noble was the grandfather of the mother of the current Omani King, Sultan Qaboos. Today, it is open to the public as a museum. Within, you'll find implements like pottery, cookware, and weapons.
Back in Salalah, feel free to visit Sultan Qaboos Mosque. It builders named this hall of worship after the current king of Oman, Sultan Qaboos. While it is relatively new (it opened in 2009), it is still a fantastic place to tour. As you walk through, you'll find an exquisite crystal chandelier and a seamless, mesmerizing carpet that weighs 20 tonnes.
Want to see this magnificent structure? You can do so on any day except for Friday (the Islamic Sabbath). As with any mosque, take care to wear clothing that covers your knees, shoulders, and chest. Women must also cover their hair with a hijab – feel free to ask locals for assistance with this step.
Other Attractions
If you have time to kill while in Salalah, take a trip out to see Nabi Ayoub's Tomb. Also known as Job (yes, it's the Old Testament Job), Muslims regard Nabi Ayoub to be a prophet.
Don't expect the site to be too exciting: locals have housed his grave in a simple shelter. Within, you'll find his reputed burial site, covered in an Islamic shroud. In all, three sites claim to be the final resting place of Job. Take your pick, or visit every spot – it's up to you!
Are you wilting in the Arabian desert heat? Cool off at a pair of scenic beaches located within easy driving distance from Salalah. Al Mughsail Beach is the most famous, as it is home to a spectacular blowhole. On days with good surf, waves surge into a sea cave and shoot out a fissure like a geyser.
After appreciating this wonder, find a place to set up on the beach. With six kilometres of white sand, you'll have plenty of choices.
On weekends and holidays, though, Al Mughsail can get crowded. On these days, seek peace and tranquillity by visiting Al Fizayah Beach. Its access road is one reason this beauty has remained an undiscovered gem. Especially in the rainy season, locals recommend 4x4s, as they have the clearance needed to traverse these rough roads.
Once you arrive, though, you'll wonder how locals have kept this place off the radars of mass tourism providers. Here, five kilometres of pristine, white sand and turquoise waters will stretch before your eyes.
Phone service is spotty at best, so bring multiple vehicles, and tell people where you are going.