Salerno is a city located southeast of Naples in Campania, a region in southern Italy. It is best known for its stunning coastline, ancient architecture, and lovely piazzas, while the surrounding area is dotted with picturesque villages and vineyards.
If you're looking to supplement a trip to Naples, be sure to add Salerno to your travel itinerary.
Travel Guide to Salerno, Italy
Salerno Top Attractions and Places To Visit in Italy
Start your time in Salerno by touring the Duomo di Salerno. This magnificent cathedral dates back to the 11th century and is designed in the Romanesque style. Within, you'll find a beautiful pulpit, a bell tower with amazing views, and a crypt that contains holy relics.
Be aware, however, that this church is quite popular. Inside, it has an aesthetic that one would expect to find in Rome. So, be prepared for large crowds and long lines.
Next, make your way over to the Chiesa di San Giorgio. According to locals, this underrated spot is one of the most beautiful Baroque buildings in Salerno. However, despite its appearance, its origin dates back as early as the 7th century.
Upon entering, you'll notice its dome immediately, as well as the Baroque paintings on the walls. However, note that this attraction might not be open when you arrive here, so ask local tourism authorities before making the trip.
After that, check out Castello di Arechi. This castle is located on a 300 metre high hill, giving it a commanding view over Salerno. It was originally built by the Lombards in the late 6th century, but it has seen many changes over the years.
Today, part of the castle lies in ruins, but there are ongoing efforts to rehabilitate its walls. On site, you'll find a museum that'll tell the story of this ancient fortification.
Following that, head over to Museo Diocesano San Matteo di Salerno. In this spectacular art gallery, you'll find a wide range of religious art, including paintings and sculptures. Highlights include the Salerno Ivories, the Scroll of the Exultet, and coins dating back to the Roman Republic.
Video: Discover Salerno on Italy's Amalfi Coast! Move To Italy

Source: Curtis Ryan Woodside channel on YouTube
Other Cultural Attractions: Trip to Salerno, Campania
Check out the best nature that the Salerno has to offer by taking a day trip out to I Due Fratelli. This attraction is a pair of sea stacks located to the west of Salerno. According to locals, they are the unofficial gateway to the Amalfi Coast.
Now, views from the shore are great, but if conditions permit, rent a boat to see these formations up close. If you do, remember to bring a camera, as you'll get some amazing shots.
Green thumbs will not want to miss Giardino della Minerva on a trip to Salerno. This botanical garden dates from the 12th century, and inside, you'll find over a hundred different varieties of plants, including some that are native to the area. Before going, note that signs are only in Italian, As such, you'll want to have Google Translate loaded before heading here.
In the evening, make your way down to Lungomare di Salerno. This seaside promenade is a great place to take a walk, or to just relax and people watch. It's also the perfect spot to enjoy Salerno's famous sunsets.
Lastly, before leaving this city, spend an afternoon or evening in Centro Storico Salerno. Within Salerno's historic centre, you'll find narrow streets, ancient architecture, and lively piazzas. After getting in your share of exploring, find a sidewalk cafe, order a glass of wine while the people of this city pass by.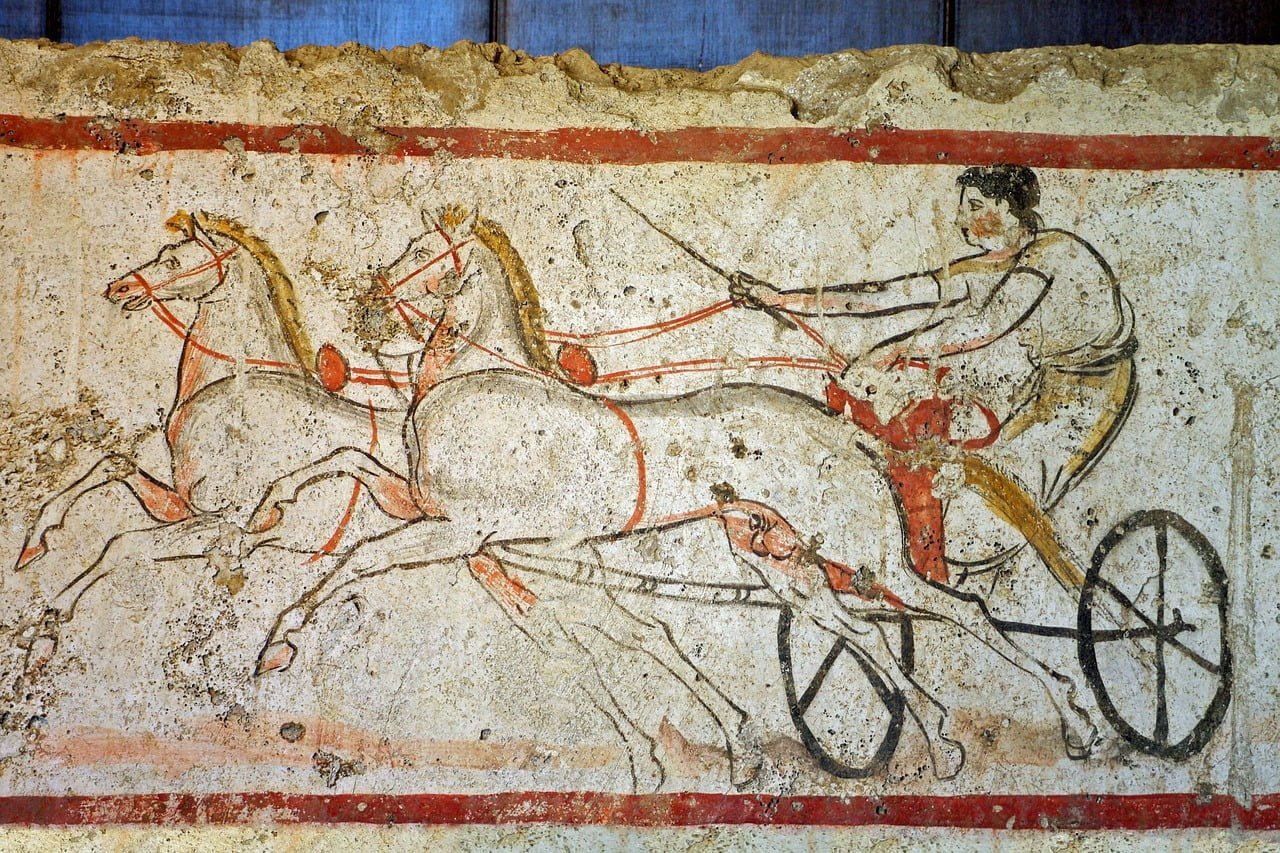 What To Eat and Drink in Salerno, Italy
Start your day off right with a proper Cappuccino. As with the rest of Italy, local cafes will whip up some of the tastiest (and strong) coffee you've had anywhere in the world. One thing, though: don't ask for this drink after 11 am, as it's a major faux pas!
Next, find an eatery that serves Piadine for lunch. These handhelds are flatbread sandwiches that are made with a variety of different toppings. Try one with Mortadella, a flavourful sausage that's hard to find outside of Italy.
As for dinner, there are plenty of seafood options to choose from. In particular, we recommend trying out Spaghetti Alle Vongole, which is made with clams and white wine sauce. This dish is special, as it's a bit hard to find in Italian restaurants overseas.
As you have dinner, be sure to pair the above dish with a white like Lacrima Christi del Vesuvio or Fiano di Avellino. Both are easy-drinking wines that pair well with all seafood dishes, so either is perfectly fine.