Shantou Travel Guide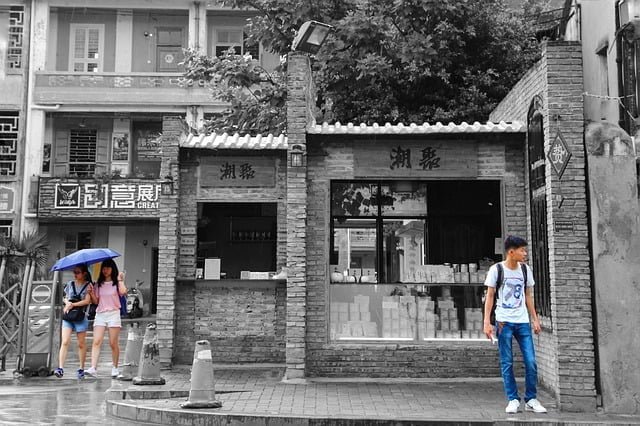 Introduction
First leaping to significance as a special economic zone during the later days of the Qing Dynasty, Shantou was one of several ports where traders from the West first bought and sold products in China.
These days, it is a touch off-the-beaten-track compared to other destinations in China, but its cultural and natural gems may make it a dark horse to be among your favourite destinations during your time there.
Come check out our Shantou travel guide as we cover the best things to do in Shantou, China.
Top Attractions
China has gone through many glorious periods over more than 5,000 years of existence; the Cultural Revolution was not one of those times. Understandably, you will not find much acknowledgement of that time during your travels around this country. However, Shantou is a notable exception, as it is home to a low-key Cultural Revolution Museum.
Don't expect it to be promoted by the local tourism board, due to it depicting the Communist Party in a poor light. It does exist, though, showing how this country and its people suffered and died during this social experiment.
Try to get in touch with local expats, as they will likely be your best source of directions to this institution. Located 45 minutes out of town down a dirt road which passes through a banana plantation, it contains grave sites, images, and eyewitness accounts taken from a time where neighbour turned against neighbour in a bid to cleanse China of those who held so-called bourgeois sympathies.
After a sombre morning spent amidst the death and destruction of one of this nation's darkest periods, spend the afternoon wandering through what remains of the Old Town of Shantou. Its structures are in poor shape and are being encroached upon by the modern city of Shantou, so the sooner you check out its structures, the better.
While it may not look as pretty as other old towns and cities in China, this place has an authenticity that the overly sanitized old quarters lack. Many buildings date from the 19th century, when Shantou was a major trading port for Europeans, a fact reflected in the style of architecture that you will observe as you make your way down its dusty streets.
In its past, Shantou was home to more than its share of well-regarded political figures and dignitaries. Venture into the former living quarters of one of them by paying a visit to Chen Cihong's Residence. A wealthy entrepreneur who did business internationally, he was loved by the citizens of Shantou, for whom he built many schools, bridges, and roads.
Consisting of over 506 rooms in total, this mansion is immense and can take the better part of a day to properly appreciate, so plan your itinerary appropriately before dropping by the home of this former captain of industry.
All that sightseeing will leave you exhausted, so leave room in your schedule to spend one relaxing day on Nan Ao Island. An island of nature in the sea of humanity which defines much of China these days, its shores are ringed by numerous white sand beaches and its interior is defined by mountains and dense forests.
There are upwards of 30 quiet temples scattered across the island, so take time to discover them as you explore, as it will help you find the peace that can be hard to find during a holiday in China.
Other Attractions
On your way back to Shantou, those looking to tour religious points of interest will want to drop by Jufeng Temple during their time here. Possessing the usual trademark Chinese architecture and occasional religious ceremonies, this place is best known for the rock formations found on its grounds.
Situated 30 minutes out of the city centre, its location amidst the hills and mountains of the hinterland of Shantou will make the trip out here well worth it for those who are into temples.
Photography enthusiasts will want to head up to the Queshi Scenic Spot before moving on from Shantou to their next destination. A finger of green jutting out into the South China Sea adjacent to the downtown core, it is a relaxing place to spend a day if a trip out to Nan Ao Island is out of the question.
In addition to the excellent sight lines towards the central business district of Shantou, its beaches, caves, and its former western enclave (which played host to the former German consulate, among others) are other reasons to make a trip out this way.
The importance of Shantou to trade between the West and China meant that defences would have to be built. The remains of these can be found in the modern day Stone Fort Park. Consisting of a rampart, moat, and a number of preserved cannons, it is a great place to go if you have history and/or war buffs in your travel party.
Finally, those looking for a quick break from the fast pace of life downtown should spend some time within the bounds of Zhongshan Park. Featuring several types of traditional gardening styles and the only zoo in Guangdong Province, it is a great place to take the kids for some badly-needed downtime.