Sharjah Travel Guide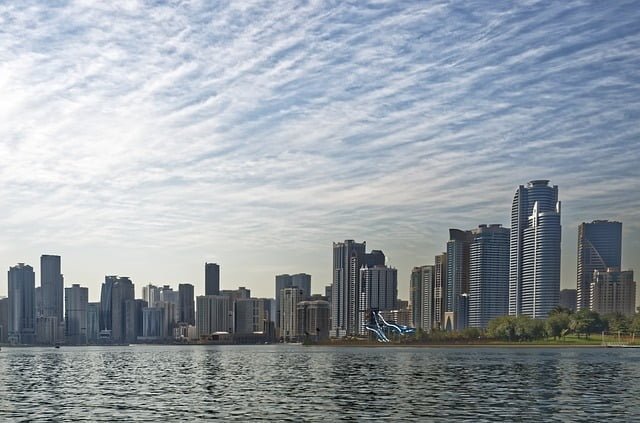 Introduction
Located within easy commuting distance of Dubai, Sharjah has become the UAE's third-largest city. Playing the cultural cousin to its flashy relative to the south, you'll find impressive museums here.
Tourists miss this place, making it a great place to get to know the real UAE.
Come check out our Sharjah travel guide as we cover the best things to do in Sharjah, United Arab Emirates.
Top Attractions
Begin your trip to Sharjah by visiting the Sharjah Museum of Islamic Civilization. This massive institution boasts more than 5,000 artifacts sourced from collections around the globe. From North Africa to Asia to Arabia, you'll find pieces that underline the Golden Age of Islamic civilization.
In its many galleries, you'll get to see examples of calligraphy, carvings, and ceramics. Additionally, items such as scientific implements, coins, and manuscripts are also featured. If you are short on time, don't miss the Abu Bakr Gallery of Islamic Faith. In this special museum wing, you'll find a copy of the Koran dating from the 7th century. More significantly, a Kiswa, a fabric used to cover the Kaaba in Mecca, is also on display here.
The Sharjah area played host to a significant discovery related to our species. More than 40 years ago, archaeologists found the world's oldest modern human remains. According to carbon dating, they passed away 130,000 years ago. This finding supported the theory that modern humans left Africa approximately 100,000 years ago.
You'll get to check out items related to this discovery and others at the Mleiha Archaeological Centre. Here, staff coordinate tours to various sites within the vicinity of the centre. These include Umm Al Nar Tomb and Fossil Rock, among others. The former is a Bronze Age tomb, while the other contains the fossilized remains of sea creatures.
Other activities, including dune bashing, are organized out of this centre. Afterwards, relax at the on-site cafe.
Before oil redefined the economy of the United Arab Emirates, many relied on the sea to make a living. Learn about all it by visiting the Sharjah Maritime Museum. Its displays reach 6,000 years into the past, showing how Emiratis used dhows to pearl, fish, and trade.
One display on pearling shows off a specimen that is believed to be the oldest in the world. Note that a combined ticket with the aquarium is available. If the heat is particularly oppressive outside, this is a fine way to spend a day.
Those looking for a masjid to check out will not want to miss the Al Noor Mosque. It resembles the Sultan Ahmed Mosque in Istanbul, which inspired its constructors. Tours are available to non-Muslims – to be clear, it is the only one in Sharjah Emirate with this designation.
Although they provide coverings, do your best to dress respectfully before arriving at the mosque. It shows respect that will go a long way to promoting better relations between the locals and us.
Other Attractions
Despite its apparent inhospitable nature, the Arabian desert is home to species of all kinds. Check them out during a trip to the Arabian Wildlife Center. In its many enclosures, you'll find everything from mammals to insects. An aviary contains flamingos, Indian Roller Birds, and Houbara Bustards.
Don't miss the nocturnal exhibit, which gives you a chance to see these hard-to-spot animals. Also, the mammal exhibit has an Arabian Leopard, which is rare in the wild. If you are travelling with kids, stop by the petting zoo. Here, sheep, donkeys, goats, and other cuddly creatures can be touched – don't go overboard, though.
Check out the aquatic species of the Arabian Gulf by spending a few hours at the Sharjah Aquarium. As you wander through its 20 tanks, you'll see species in coral reef, mangrove, and rock pool environments. Key residents include sharks, swordfish, manatees, and sea turtles. At 25 dirhams for adults and 15 dirhams for kids, it is an affordable way to spend the day. As noted above, you can buy a combo ticket in conjunction with the Sharjah Maritime Museum. On days when the thermometer soars well into the forties, this can be a lifesaver!
Air conditioning not doing it for you? Don your swim trunks and head to Al Montazah Park. This water park has attractions that range from thrilling water slides to a lazy river. Set against the glass skyscrapers of the CBD of Sharjah, it is a fabulous place to spend an afternoon.
After the sun sinks beneath the horizon, many Sharjah locals head to the Al Majaz Waterfront. While it has always been a popular gathering place, it has transformed entirely in recent years. Now, populated with restaurants, cafes, fountains, and other attractions, it is full of activity even during the week.