Shijiazhuang Travel Guide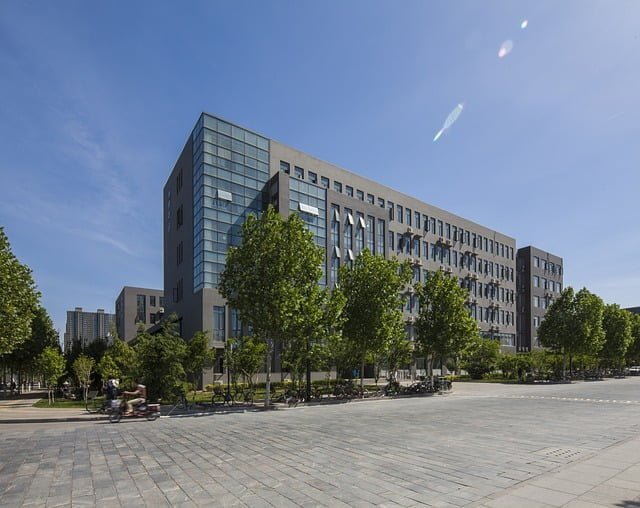 Introduction
A town of no importance until the construction of railways and the basing of the Communist Party of China there ensured its significance from 1949 onward, Shijiazhuang is a young city known for its proximity to scenic mountains and as the capital of Hebei Province.
With plenty of cultural institutions, natural assets, and shopping centres, there is enough here to keep you busy for several days.
Top Attractions
Begin your time in Shijiazhuang by visiting the scenic Cangyan Mountains. While there are taller peaks in China, the combination of steep cliffs, lush forests, and historic buildings many hundreds of years old makes it a can't miss attraction while you are in the area.
Most famous as the setting for the final scenes in the international hit film, Crouching Tiger, Hidden Dragon, the Cangyan Mountains are also home to a number of temples. Built into the side of craggy cliffs, they are populated by monks who are there to study the ways of Buddhism – if they aren't busy with chores, some will chat with you to practice their English, so feel free to indulge them.
Learn more about the history of the Shijiazhuang area by spending a couple of hours exploring the Hebei Provincial Museum. Situated in a modernist structure in the city centre, this institution boasts over 220,000 square feet of space, which aims to show off the cultural treasures which have been found in archaeological digs throughout Hebei Province over the years.
Highlights include a 2,300-year-old bronze lamp and a number of jade burial suits infused with gold – if you are into ancient Chinese antiquities, ensure this place is on your travel itinerary during your visit to Shijiazhuang.
After viewing the religious landmarks in the Cangyan Mountains, make Bailin Temple your next stop. Built during the Yuan Dynasty in the 14th century, this hall of worship is famous for a brick pagoda which has seven storeys and stands 131 feet high over the surrounding land.
In a state of ruin until 1949, it was refurbished when it changed hands and now serves as a school for Buddhists seeking to learn more about meditation and how to live an optimal life in accordance with the precepts of the Buddha.
If you are willing to head further out of town, make room for the Pilu Temple in your sightseeing schedule. Built during the Tang Dynasty, this millennia-old monastery is best known for the carvings and reliefs found on its walls.
While you'll find impressive works here, you'll have the best possible experience if you bring a guide along with you, and if you travel when the lighting is best (e.g. in the evening). If you can't meet either condition, though, the sights here are still impressive, so do still try to find time for this attraction if you can.
Other Attractions
During your visit to Shijiazhuang, be sure to cross the Zhaozhou Bridge. Still an impressive span in the present day, it is one of the world's oldest stone arch bridges, as it was opened in the year 605 AD. Surviving the aeons unscathed was no small task, as it stood up against scores of floods, earthquakes, and wars over its 1,400-year existence.
Given everything it has been through, its surprising this Shijiazhuang gem hasn't been named a UNESCO World Heritage Site; it has been nominated since 1996 – here's hoping it gets the recognition it deserves soon.
Travelling as a family during your visit to Shijiazhuang? Include the Shijiazhuang Zoo in your plans. While many zoos in China get a bad rap for the way animals are treated, those in this facility are cared for in a professional manner.
As you might expect, you'll find pandas within, you if you've never seen one with your own eyes before, this place is the perfect place to check this off your bucket list.
Relax after a hectic day spent exploring Shijiazhuang by ducking into Chang'an Park. A green oasis in this middle of this urban centre, you'll wonder how next to no foreigners don't know about this place.
The centrepiece of this park is a pagoda, which sits at the top of a hill, reached by a set of stairs. Climbable from within, the views of the city from the top floor of this tower are incredible, especially after a good rain.
If you are travelling with family or a loved one, know that the lake located within this park offers paddle boats for rent. In the evening, heading out on the water is a fun activity for many locals, so don't be shy – join them and have some fun!
Escape the heat of a summer day in Shijiazhuang by perusing the many shops contained within the Lerthai Center. As this city's finest mall, you'll find many brands you recognize from home, as well as many others which will be new to you. Of note is the expansive food court, a well-stocked supermarket in the basement level, and a theatre outfitted with the latest movie watching technology.