Shimla Travel Guide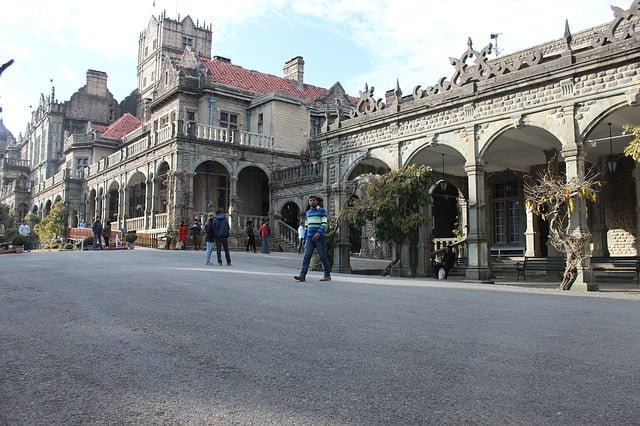 Introduction
Famed initially as a summer getaway for British administrators, honeymooners and tourists now favour Shimla.
With temperatures in the 10-25 degree range, this place offers relief from the heat of the lowlands. In winter, it offers skiing, and opportunities for Indians to see snow for the very first time.
From temples to abundant natural attractions, travellers will not want to miss this city in the Himalayan North.
Come check out our Shimla travel guide as we cover the best things to do in Shimla, India.
Top Attractions
Begin your trip to Shimla by spending an hour or so exploring Jakhu Temple. Dedicated to Lord Hanuman, it is home to a 108-foot tall likeness of this Hindu deity. How big is that? The Christ the Redeemer in Rio de Janeiro is 98 feet high – suffice to say, it looms over Shimla.
The statue is meant to honour Hanuman's visit aeons ago. When he laid down to take a rest, it is said his weight flattened the top of Jakhoo Hill. The temple itself is unremarkable, but amid mist-enveloped trees, it makes for a great picture.
One last thing – it is apt that this temple honours Hanuman, a half-human, half-monkey deity. In the surrounding area, there are tonnes of monkeys, especially during the summer months. These mischievous animals will steal anything that looks like food or interests them. As such, be vigilant, lest you lose your camera to these sticky-fingered mammals.
Kali Bari Temple is another religious attraction worth your time in Shimla. Dedicated to the Goddess Shyamala, it is a quieter temple than Jakhu. Formerly located on Jakhoo Hill, British colonial authorities moved it here in the 19th century.
The temple itself is rather ordinary – there's not much here that will stand out to foreign visitors. However, we still recommend a visit because of its killer views of Shimla and surrounding peaks. Like Jakhu Temple, this site has a healthy population of monkeys – keep your stuff in tow at all times.
During British Colonial Rule, administrators took a liking to this city in the Himalayas, making it their summer capital. When they came here, they brought their religion with them, building Christ Church in the 19th century.
To this day, it remains the 2nd oldest church in North India. Built in the neo-Gothic style, it is a beautiful landmark that stands out on the streets of Shimla. Within, you'll find the largest pipe organ in India, which the church installed in 1899. The resident priest conducts mass in Hindi and English – try to attend for the novelty of it.
Step back in time and into the shoes of British administrators by visiting the Rashtrapati Niwas. Known as the Viceregal Lodge to the Brits, architect Henry Irwin led its construction in the 1880s. Built in the Scottish Baronial Style, it is a piece of the UK in the middle of India.
While it was a summer home for British officials during the Raj, it changed its purpose once India became independent. The president had no interest in using it, so it became the Indian Institute of Advanced Studies. Despite its current role, visitors are welcome, as it has displays that showcase life back in colonial days. Don't miss its garden, either, as it is still kept as sharp as it was back in its heyday.
Other Attractions
Train fans will not want to miss the chance to ride the Kalka-Shimla Railway. Hugging the sides of mountains along its 96-kilometre route, photographers will be in heaven throughout the ride. Finished in 1903, UNESCO added it to its list of World Heritage Sites in 2008. With 98 bridges, 102 tunnels, and endless vistas, do not miss this once-in-a-lifetime experience.
Chill out after a busy few days of sightseeing in Shimla by spending time in the Green Valley. True to its name, this place is dense with vegetation, allowing for a healthy spot of forest bathing. The beauty of this area is as such that Bollywood directors have shot numerous pictures here. Located only 26 kilometres out of town, this place makes for an easy day trip you won't regret.
Are you travelling as a family in the Shimla area? Give your kids a break by spending some time at Kufri Fun World. Open year-round, they offer everything from midway rides and zip lines in the summer to skiing in the winter. With admission starting at 500 rupees (10 USD), coming here will make for a fun, affordable day.
End your time in Shimla by spending some quality time on Mall Road. A pedestrian street lined with shops, restaurants, cafes and various attractions, it is a lively place come evening. With street food of all kinds, bring your appetite!