Sibiu Travel Guide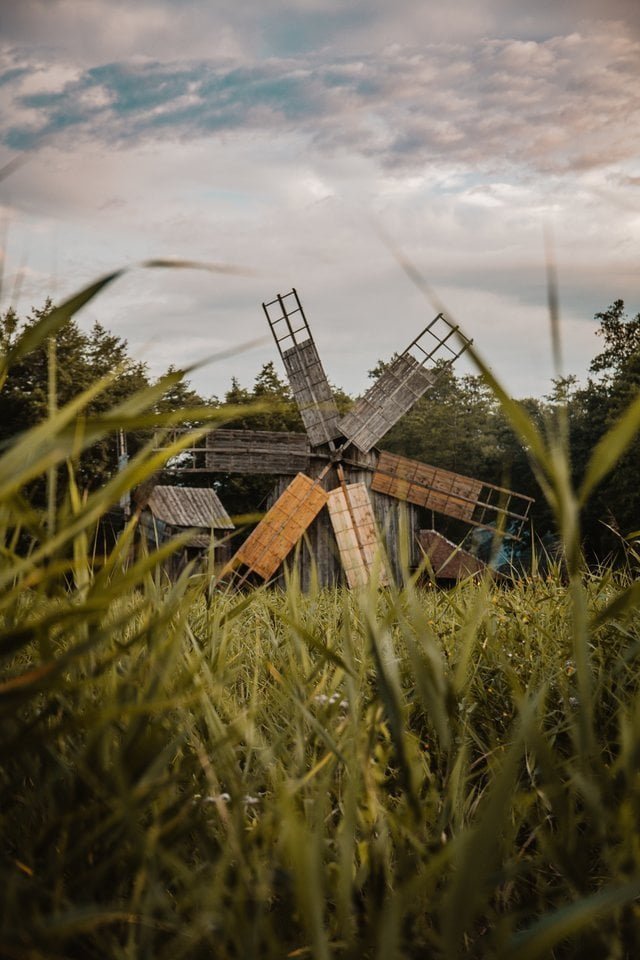 Introduction
For culture hounds, Sibiu is a can't miss city in Romania. For starters, it has two museum complexes that house ten different institutions between them. One of its churches resembles the Hagia Sophia – yes, THAT Hagia Sophia. When planning your travels in Romania, set aside 3-4 days here.
Come check out our Sibiu travel guide as we cover the best things to do in Sibiu, Romania.
Top Attractions
Start your time in Sibiu by exploring the ASTRA Museum. With four institutions under its collective umbrella, ASTRA is Europe's largest open-air museum. These four centres focus on Traditional Folk Civilization, Universal Ethnography, Transylvanian Civilization, and Saxon Ethnography.
The first of these museums opened in 1905 – well over a century ago. The Museum of Traditional Folk Civilization is the biggest, as it contains 300 buildings transported from around Romania. Of them, their windmills are one of this institution's biggest highlights. By the time you leave, you'll learn about things like animal husbandry, food production, and household implements from centuries past.
The curators of the Museum of Universal Ethnography focus on artifacts sourced from cultures outside Europe. This institution's 3,000 items came from merchant Franz Binder's private collection. As you walk through its galleries, you'll find artifacts from places like Egypt, Japan, and Ecuador.
Those behind the Museum of Transylvanian Civilisation have dedicated its focus towards promoting the culture of Transylvania. Similar to the Traditional Folk Civilization Museum, it shows off buildings, costumes, ceramics, and other objects unique to Transylvania.
Lastly, the Museum of Saxon Ethnography covers the unique aspects of one of Romania's most unique people groups. Its ceramics, tile, and textiles are among the standout objects you'll find here.
Dedicate at least half a day to this attraction, as it is huge. With a 25 lei (5.50 USD) admission fee, it is a remarkably affordable way to spend a beautiful day in Sibiu.
Continue to learn about the culture of the Sibiu area by checking out the Brukenthal National Museum. This institution is one of the oldest in Romania, as authorities founded it in the late 18th century. It takes its name from Baron Samuel von Brukenthal, governor of Transylvania under the Habsburgs.
Like ASTRA, it is a museum complex – underneath its roof, you'll find six distinct institutions. It has an art gallery, the Brukenthal Library, the Museum of Natural History, the Museum of Pharmacology, the Museum of History, and lastly, the Museum of Arms and Hunting Trophies.
The art gallery contains 1,200 works dating back to the 15th century. In the library, you'll find books dating back to the dawn of the Romanian language. Most of the other museums focus on their subject in relation to Transylvania.
However, the Museum of Arms and Hunting Trophies, as the name suggests, it quite unique. It covers the evolution of weaponry in Romania over centuries, as well as animals hunted here over countless generations.
If religious monuments interest you, make time for the Holy Trinity Orthodox Cathedral. Church leaders built this at the turn of the 20th century. If this cathedral reminds you of the Hagia Sophia, that's no accident – the Turkish church inspired them.
Seemingly, designers covered every inch of this building in frescoes and other decorative touches. Additionally, its stained glass windows are also noteworthy. Just like other churches, the usual provisos apply – dress modestly, be quiet, and don't use flash photography.
Other Attractions
Got more time to explore Sibiu? Consider adding Turnul Sfatului to your itinerary. This tower is considered by locals to be the city's most iconic structure, as it has a bulbous spire. Local authorities commissioned its construction in the 12th century.
Over the centuries, it served several purposes, with wheat storage and fire spotting being its main functions. Today, tourists use it to spot amazing views of Sibiu. There is an admission fee of 2 lei, or 0.50 EUR, to get to the top. In particular, the view during Christmas Market season is not to be missed.
Also, make time for the Bridge of Lies. With such an evocative name, many visitors wonder about the origin of the name of this picturesque cast-iron bridge. Stories typically revolve around lied-to lovers, but in reality, it refers to the German term of "lying bridge". That is, as in "lying down", not telling untruths.
If you want to get in some people-watching, spend some time in Piata Mare. This place is the biggest public square in Sibiu – on evenings and weekends, it is busy with locals. In season, Christmas Markets happen here. Around its perimeter, restaurants and cafes give you the perfect place to watch the world go by.
Live it up on your last night in Sibiu on Strada Nicolae Balcescu. This pedestrian street is a great place to shop by day, and to eat/drink by night. Even if you plan not to drink, go for a stroll here – it's easily this city's most lively place.