Siquijor Travel Guide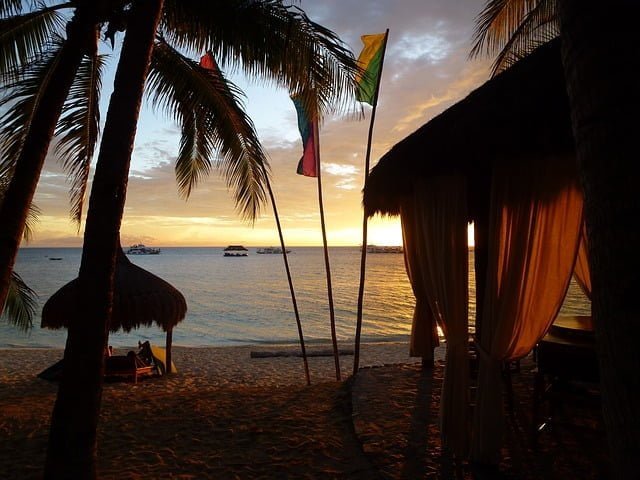 Introduction
Once a well-kept secret, Siquijor is an island which is beginning to get mentions in the online travel media. What this means: it is now a race against time to experience its best qualities before the masses flood in.
With fantastic waterfalls, beaches, and other attractions, this place will take its place among your favourite islands in the world after the time you spend here.
Top Attractions
Of all the things Siquijor is known for, the beauty of its waterfalls is at the top of the list. Make Cambugahay Falls your first stop after getting settled at your hotel, hostel, or guesthouse. Coloured an eye-popping shade of powder blue, you will be kicking yourself if you leave your camera or phone at home, so don't forget to bring one or the other.
With multiple tiers, there is plenty of room to swim and enjoy yourself at this attraction. On your way in, though, you will be told you need to hire a guide/lifeguard – this is not necessary unless you are a novice swimmer – politely decline and make the five to ten-minute hike to one of the most beautiful sets of falls you'll find in the Philippines.
On the way back from Cambugahay Falls, be sure to stop by the Century Old Balete Tree. Known as a banyan tree outside the Philippines, it is believed by locals to be enchanted, making it a popular place for rituals for those who believe in the occult.
Despite the name, it is actually thought to be over 400 years old, and for most travellers, it is popular for being a cool selfie spot, as its complex root system makes for awesome pictures. It is also a place where you can have the soles of your feet softened by the fish who live in the pond at its base, so if you have always balked at paying for such an experience during your Southeast Asian travels, now is your chance to see how this experience feels.
Avid spelunkers will not want to miss a chance to descend into Cantabon Cave while on the island of Siquijor. Unlike some other caves in the Philippines, it has yet to fall victim to mass tourism, so those touring this cavern will be able to enjoy its many features without them being devalued by the presence of too many tourists.
Due to inherent hazards situated within, visitors are required to hire a guide, but it comes with a hard hat and a torch, both of which will allow you to explore this subterranean passage in safety.
Siquijor may be light on cultural attractions, but those looking for attractions in this category will be satisfied by what they find at St Isidore de Labrador Church. Ranking among the oldest churches in the Philippines, its coral stone and hardwood construction will impress you as you check out its interior.
As with any religious point of interest, take care to dress appropriately before paying a visit – knees, shoulders, and chests should be covered.
Other Attractions
Cambugahay Falls too busy for your liking? Lugnason Falls is located nearby, is almost as impressive, and sees fewer visitors per year than its more famous counterpart. Pouring out of a spring over a limestone cliff and into a beautiful gorge, it is a fantastic (and free) place to go swimming when the big name attraction is crammed with guests.
With rope swings, it is a fun place to cool off – just avoid engaging in elaborate dives, as the depth through much of the swimming hole is no more than six feet.
During a visit to Siquijor, divers will not want to miss a visit to the Tubod Marine Sanctuary. Notable as the home of numerous tropical fish species like parrot and mandarin fish, this gently sloping reef is easily the most popular spot to descend in Siquijor.
Shallow in many places, it is also an excellent snorkelling spot – make sure to go at high tide, though, as sea urchins line the bottom in many places. Access to the reef is controlled through the Coco Grove Resort – in order to visit, you'll need to pay 50 pesos, so don't forget to bring money before setting out.
If you are still looking to experience more Siquijor culture after leaving the grounds of St Isidore de Labrador Church, walk across the street to check out the Lazi Convent. Built in the late 19th century out of the same material as the church, it has served well as a sanctuary for the faithful since then.
Its unique design may result in it being recognized by UNESCO soon as a World Heritage Site, so check it out before it is and hordes of tourists come to see it.
Siquijor is also famous for a number of paradise beaches. Paliton Beach is the most popular, as its powdery sands remind many of Boracay. There are no services here, so bring all the food and drink you'll need during your time here.
Salagdoong Beach is also worth a visit, despite being located on the grounds of a resort. While there is a 25 peso entry fee, you'll have access to services not available at the aforementioned beach, making it a good bet for those not accustomed to packing a picnic lunch.