Sochi Travel Guide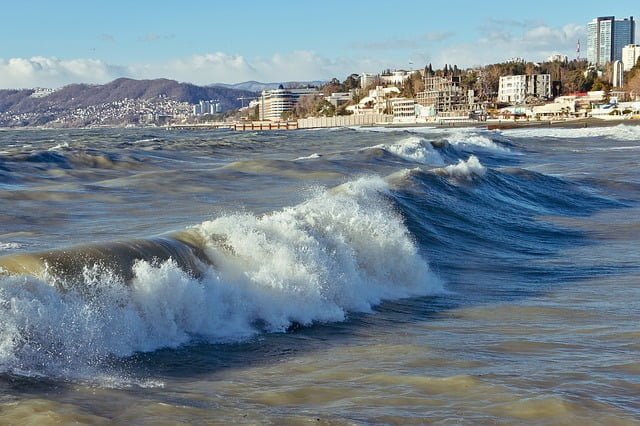 Introduction
In 2014, Sochi hosted the 22nd Winter Olympics. However, despite its time on the world stage, it remains mostly a domestic tourist destination. Take this as an opportunity to both relax AND to immerse yourself in Russian society.
With few foreigners down here, you'll have plenty of opportunities to practice your language skills.
Come check out our Sochi travel guide as we cover the best things to do on Sochi, Russia.
Top Attractions
If you're a culture lover, you might not find much of interest in Sochi. If you're able to set that aside, though, you'll find plenty to see and do. Start by spending an action-packed day enjoying Sochi Park. Locals commonly call it the Russian equivalent of Disneyland, as it is a theme park based on its folklore.
Roller coaster junkies will have their hands full, as they'll find everything from the classic to the modern. The standout ride, though, is the Firebird. Standing at an intimidating height of 65 metres, it is Russia's highest free-fall ride.
Also, a "dolphinarium" offers dolphin shows daily. While some may find this offensive, take solace in the fact the dolphin's trainers treat these animals well. Ultimately, it's up to you – by providing this information, you can decide whether or not to visit Sochi Park.
While quieter than during the 2014 Olympics, Olimpiyskiy Park is still an excellent place to visit in Sochi. Back then, the buildings within this area were home to many indoor sports, like hockey and speed skating.
The centrepiece, though, was the Olympic Stadium, where officials held the opening and closing ceremonies. It sprang to life again in 2018, when it hosted games during the FIFA World Cup. Today, except for when Formula 1 racing is in town, it is mostly a ghost town.
It is more inhabited than it was a few years ago, though. As businesspeople convert structures to restaurants, cafes, and other attractions, this area will continue to get busier.
Nature lovers will want to pay a visit to the Dendrariy Arboretum Botanical Garden while in Sochi. Its creators have divided the park into two parts. The lower section lies along the Black Sea coast, while the upper portion, accessible via the cable car.
The plants, 1,800 in total, vary in each zone. When you aren't noting the differences caused by altitude, snap some photos of Sochi and the Black Sea below. The views available up here make the $10 ticket well worth the cost. Just one side note: The toilets available do lack in cleanliness, so do your business at home before visiting.
Want the full Sochi Olympic experience? Visit in the winter. It'll be mild in town, but snow will coat the Krasnaya Polyana Mountains. These peaks, which stand 6,000 feet ASL, were where officials held the alpine and Nordic events in 2014.
It's Sochi's most active place five years after The Games, playing host to Russian and European skiers come winter. If you're fortunate enough, you may get to see Vladimir Putin himself getting in some turns. If you're visiting in summer, the region also offers excellent trekking.
Other Attractions
Consider yourself a massive gearhead? If so, you won't want to miss the Sochi Auto Sport Museum during your time in town. All told, you'll find more than 50 cars under its roof, running the gamut from Jaguars to Aston Martins.
The standout – an authentic Delorean, which is the car featured in the "Back to the Future" movies. That's isn't all, though. You'll also find F1 race cars, race crew gear, and a photo gallery focused on this motorsport.
Want to relive some of the glory felt during the 2014 Sochi Olympics? Take in a show at the Iceberg Skating Palace. At that time, this rink was home to figure skating and short-track speed skating events. It is one of few venues that continues to host competitions in the years following the Olympics. Unable to take in these events? Professional skating shows, and in summer, concerts, are also hosted here.
As darkness falls in Sochi, make your way down to The Singing Fountains. Beginning at 9 pm, jets of water respond to every moment in selected songs. A light show contributes to the spectacle, drawing comparisons to a similar attraction in Las Vegas.
Need to get away from the tourist crowds for a bit? Walk along the Imeretinskaya Embankment. Strung along the Black Sea coast of Sochi, it stretches for more than three kilometres. It ends at the border with Georgia, making it an attraction for the geographically inclined.
Along the way, you'll find restaurants, cafes, and deserted black pebble beaches. As you move away from built-up areas, though, note that services become sparse.