Srinagar Travel Guide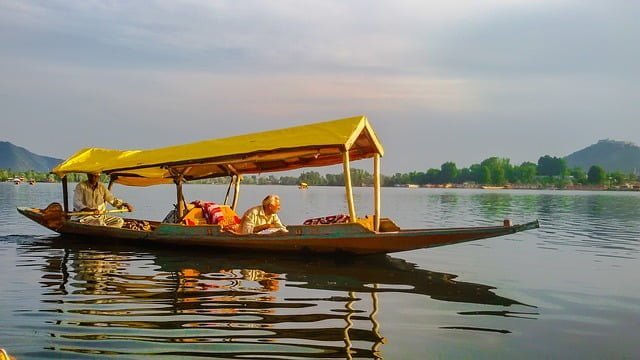 Introduction
While political tensions have hurt the reputation of Srinagar, it is still a marvellous place to visit. Located in Jammu and Kashmir, it has long been a summer capital for Indians.
It was particularly popular in the Mughal Period – as such, it is a city that has a wealth of gardens. We advise seeing as many as you can during your visit.
Come check out our Srinagar travel guide for intrepid visitors as we cover the best things to do in Srinagar, India.
Top Attractions
Start your visit to Srinagar by dropping by the Shankaracharya Temple. Situated atop a hill overlooking spectacular Lake Dal, this place has religious significance to Hindus and Buddhists. The latter group built this structure back in the 4th century BC. While its most recent renovation was in the 15th century, its foundation is said to be original.
The rock of the temple, despite repairs throughout its existence, shows its age. Don't miss the inscriptions left by Persian travellers, who called this place Bagh-i-sulaiman, or the Garden of King Solomon. Dedicated to Lord Shiva, this temple is frequented by pilgrims regularly – try to visit on weekdays to minimize issues.
Finally, even those who aren't into cultural sights should climb this temple's 243 steps near sundown. Sitting 1,000 feet above Srinagar, it is possible to get some stellar photos from this vantage point.
Next, ensure that Kheer Bhawani Temple is next on your list of places to see in Srinagar. Built for the goddess bearing the same name, it is the most important temple for Hindus in the region. At its centre, a Divine Spring changes colour occasionally. Most have no particular meaning, although black water signifies a time of trials for the Kashmiri people.
While you are touring around, temple attendants may offer rice pudding, or Kheer. This food is placed into the spring waters as an offering, and it is given to devotees as well.
Srinagar is also home to a sizable population of Muslims. While travelling in the area, make room in your schedule for the Hazratbal Shrine. Built in the Mughal style, this stylish holy place is home to a relic of the prophet Mohammad. In 1700, the Mughal emperor sent a lock of hair reputed to belong to Mohammad to Srinagar for safekeeping.
Authorities built the Hazratbal Shrine to encase the relic, and to give pilgrims a place to be in its presence. While its history has been mostly uneventful, December 26, 1962, to January 4, 1964, was not. The relic could not be found by shrine leaders, touching off riots in Srinagar. By the 4th of January, authorities recovered the lock of hair, restoring peace to the city.
As with any other mosque, there are rules to follow if you hope to visit. Knees and shoulders should be covered, while women need to cover their head. Women also cannot access the main part of the shrine – while unfair, it is an inflexible rule.
Do you have room in your schedule for a day trip? If so, definitely make plans to check out the Pari Mahal. One of many Mughal gardens in the Srinagar area, royalty frequented this one throughout the summer months.
As such, it is home to an elaborate stone pavilion with sweeping arches. Technically in ruins, it is still in excellent shape despite its disuse over the centuries. As for the garden, its multiple tiers, filled with brilliant flowers, will keep green thumbs enthralled throughout their stay.
Other Attractions
If you're looking to beat the heat, spend a day or longer in the hill station of Sonamarg. Situated at an elevation of 9,200 feet, it is home to a climate found nowhere else in India. While summers are warm, they aren't the unbearable affairs suffered by those in the subtropical/tropical lowlands. In winter, the region gets socked in by snow, cutting off access to the outside world. Even in late spring, visitors can find snow patches in shady areas.
Back in Srinagar, make time to tour the Indira Gandhi Tulip Garden. Named after the wife of Mahatma Gandhi, this horticultural gem is the largest of its kind in Asia. In addition to the multiple varieties of this flower, daffodils, hyacinths, and other flora can be found here also. Plan your visit between the end of March and early April for the best flower viewing opportunities.
If you have time to kill, make an effort to check out some of the other Mughal Gardens in Srinagar. Shalimar Bagh offers terraces, fountains, and black marble pillars. Nishat Bagh has 12 terraces, as well as ruins that date back to the Mughal period. Chashmeshahi has a natural spring and stands of chinar and cypress trees. Each has its own unique personality, so visit each if you have the time.
Finally, end your day in Srinagar at the shores of Dal Lake. Backed by spectacular mountains, its scenic appeal is what made this city a favoured summer capital for the Mughal. During the British period, houseboats built by the colonialists became a common sight. They still exist today – try to head out on one if you can.