Stavanger Travel Guide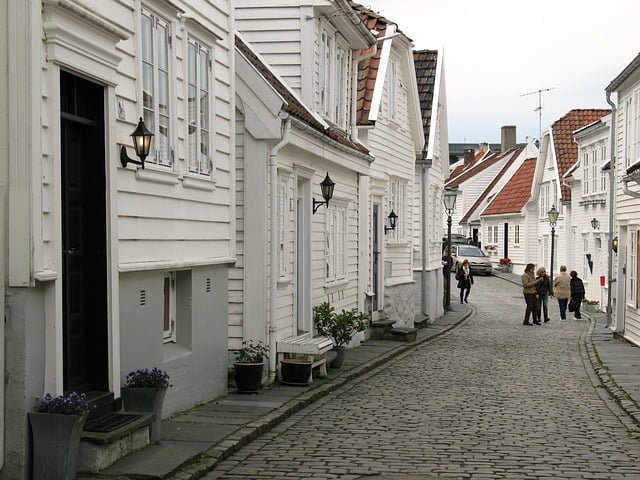 Introduction
Want a worthy introduction to Norway's fjords? Make Stavanger your first stop. Do so, and you'll have the opportunity to tour one of the country's most jaw-dropping inlets. When you aren't exploring this natural wonder, this city has more museums than you can shake a stick at!
Come check out our Stavanger travel guide as we cover the best things to do in Stavanger, Norway.
Top Attractions
Start your visit to Stavanger by spending an hour or two at the Norwegian Petroleum Museum. In 1999, this institution, built deliberately to resemble an oil platform, opened to the public. Its mission: To chronicle the history of oil production in Norway, how Statoil extracts it, and other related issues.
Shortly after the discovery of this country's reserves, there was one big problem. Unlike the Middle East, Norway's oil reserves did not lie underneath easy-to-drill sandstone. Instead, hundreds of feet of seawater and ocean floor stood between them and their oil deposits.
It was quite the puzzle for Statoil's petroleum engineers, but they were up to the challenge. Several years later, they built an oil platform that could withstand the angry waters of the North Sea. Thanks to their perseverance, they unlocked natural wealth that laid the foundation for Norway's current prosperity.
As you walk through this museum, you'll find displays that will bring the history of Norwegian oil to life. When the weather doesn't permit exploration of the region's fjords, this attraction makes a great rainy day activity.
Before oil exploration assumed dominance in the Norwegian economy, fishing was this nation's preoccupation. Look back on this period in history by visiting the Norwegian Canning Museum. This museum makes it home in what used to be the largest cannery in Stavanger.
Back then, its primary focus was canning sardines. At one point, nearly half of Stavanger found employment here. In addition to chronicling the history of fishing in Norway, this institution will walk you through the canning process. From salting to smoking to packing, you'll have intimate knowledge of the process by the end of your visit.
This museum also preserves the former worker's accommodations. Some workers came from out of town to make money here. When they did, they stayed in small but cozy cabins. While you'll have to pay 95 crowns to get in, the price comes with an English-speaking guide.
The Stavanger area has had a long, enduring connection to Norway's Viking past. Learn all about it at the Stavanger Archaeology Museum. Its displays will take you back 11,000 years when local populations began to form organized, post-Ice Age settlements.
Of interest are several exhumed skeletons. Glacial ice preserved some, while others came from Bronze Age graves. In less morbid galleries, you'll see Arabic coins that prove the seafaring skills of Vikings Millennia ago. On the way out, check out the gift shop, which offers reproductions of old artifacts.
Those looking for Christian sites of interest won't want to miss Stavanger Cathedral. This church is the oldest in all of Norway, with its constructors laying its cornerstone in the mid-12th century. Authorities initially built this holy place as a Romanesque building. However, after a fire razed it in the 13th century, builders reshaped it as a Gothic church.
While there are many highlights within, a few stand out. Near the entrance, you'll find several sculptures of Norwegian Kings from the Viking era. Also, the baptismal fountain is practically ancient, as its sculptor completed it in 1300.
Other Attractions
Some of Norway's southernmost fjords surround Stavanger. During your visit, plan to spend a whole day exploring Lysefjord. It is a particularly inaccessible fjord, with only two small communities along its length.
As a result, it has a wild, unspoiled quality to it that outdoor enthusiasts will love. If you wish, you can cruise along its entire length and take pictures. However, along the way, there are jumping-off that allow for hikes. Favourites include Preikestolen, a nearly vertical cliff face that stands almost 2,000 feet above Lysefjord.
Want to feel like you've gotten away to the tropics without leaving Norway? Make a trip out to the island gardens of Flor og Fjaere during your stay in Stavanger. You'll find them on the island of Sor-Hidle, which sits in a unique micro-climate.
Thanks to its fortuitous geography, select varieties of tropical plants, including some palm trees, can survive here year-round. The garden is so stunning, Nordic royals have made a point of visiting. If you love tropical flora, so should you!
Spend a beautiful summer day in Stavanger lounging on the sands of Solastranda. While the waters here might be a tad too chilly for you, they're warm enough for the locals come July. Along its 2.1 kilometres of off-white sand, you'll find ample space to roll out a towel. Watch as windsurfers and traditional surfers ride the wind and the waves.
End your stay with a stroll through Old Stavanger. After locals rescued the area from post World War II "renewal" plans, it became the social core of the city. Here, along its cobblestone streets, you'll find cute wooden houses, some shops, and a lovely cafe.