Taichung Travel Guide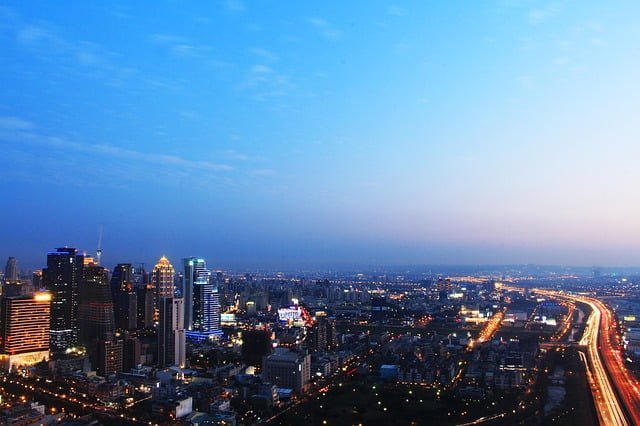 Introduction
Located near the geographical centre of Taiwan, Taichung is often used by foreign travellers as a staging point for day trips to Sun Moon Lake. However, it is home to plenty of amazing cultural attractions which will keep you busy for at least a couple of days, so plan your travels in this part of Taiwan appropriately.
Top Attractions
After getting settled in Taichung, start your visit by indulging in some culture at the National Taiwan Museum of Fine Arts. This facility is the only institution of its kind in Taiwan and is dedicated to showcasing the very best artists this country has to offer.
With over 102,000 square metres of floor space, it is the largest fine arts museum in all of Asia. While most of the pieces in this collection are Taiwanese, this institution regularly hosts travelling exhibitions – if you're lucky, you'll get to see works from some of the most outstanding creatives in the world of years past and present.
September 21st, 1999 was a dark day in the history of Taiwan. At 1:47 am, residents of Taichung were jolted awake by a 7.3 magnitude earthquake – the force of the tremor collapsed many older buildings, most of which were not seismically hardened.
Over 2,400 people lost their lives, with over 11,000 other suffering injuries as a result of the quake. Their memory is preserved by the 921 Earthquake Museum of Taiwan, which is housed inside the former shell of a local junior high school. Here, you'll get to gaze upon the preserved remains of buildings damaged in the 1999 quake, experience what an earthquake is like in the simulator room, and learn about all the ways buildings in modern Taichung are hardened against future tremors.
Continue touring the wealth of cultural institutions Taichung has by spending time exploring the National Museum of Natural Science. Spanning nine hectares, it contains an IMAX theatre, and galleries which focus on the environment, human cultures from around the world, and the life sciences.
It is a wonderful place to take the kids as well, as many exhibits are interactive in nature and you'll also find a mini-zoo on the roof which shows off various reptiles, fish, and insects.
Those looking to take in a top line religious attraction during their time in the Taichung area will like what they find at the Dajia Jenn Lann Temple. With over 200 years of history, it is one of the best-known Matzu temples in Taiwan.
Indeed, it is the focus of visits by pilgrims throughout the year, who come to pray and pay homage. Time your visit for the month of March if possible, as the inspection tour festival happens during this time. Otherwise, make an effort to check out the violet jade and golden Matzu statues, located in the temple's basement.
Other Attractions
If you enjoy opera, take in some Taiwanese shows by spending an evening at the National Taichung Theater. A recent addition (opened in 2016) to the thriving new downtown district of Taichung, it is worth visiting for its modern architecture alone.
Even if you aren't into live performances, there is plenty to do here. The rooftop is home to a peaceful garden which pairs well with the amazing views of Taichung and surrounding area, and there is a shopping centre located outside the main performance area where you can buy a new outfit or grab a coffee.
After touring Taichung city, get out of the centre and experience what the surrounding countryside has to offer. Make Wuling Farm your first stop, as it is more than just a bucolic place to enjoy the fruits of the earth.
Established in 1963 to provide jobs to retired soldiers, it eventually morphed into a tourist attraction as the decades wore on. While this spot is particularly popular during cherry blossom season, there is always a reason to pay a visit, as you'll get a chance to see the various, fruits, vegetables, and flowers which can grow in the highland regions located a short distance east of the city of Taichung.
Drop by the Lavender Cottage next. The culmination of a lifelong dream for two career women working boring jobs in Taipei and Kaohsiung, this grand stone home in the highlands of Taichung serves as a stunning base for exploring the stunning lavender fields which surround it.
After wandering these fragrant fields, come back to the house for a spot of afternoon tea, and feel free to buy lavender-infused products before making your way back to the city.
Before moving on to your next destination in Taiwan, head to the coast to check out the Kaomei Wetland. Blanketed with wind turbines and a rest stop for migratory birds in season, it is an interesting mix of Taiwan's efforts to become environmentally sustainable and one of its best coastal ecosystems.