Taitung Travel Guide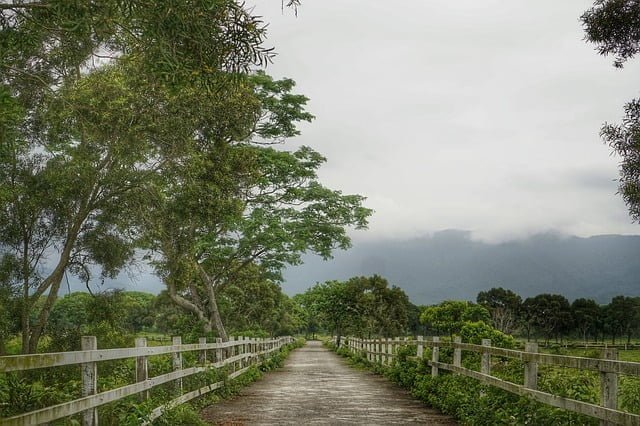 Introduction
Unlike the rest of Taiwan, Taitung has a traditional feel which the rest of the country seems to have forgotten during its modernization drive. Here, convenience stores are harder to find, old Japanese houses remain in the place of concrete shop houses, and there is a mix of Taiwanese and indigenous peoples.
Put it together with some of the most dramatic natural scenery in the country, and you have a destination in Taiwan you won't want to miss.
Top Attractions
Begin your time in Taitung by paying a visit to the National Museum of Prehistory. The focus here is on both the geological history of Taiwan and those of the Austronesian peoples who first inhabited this land.
In particular, there is an exhibit detailing the witchcraft rituals of the Bunan tribe, as well as the efforts to promote the rights of indigenous tribes throughout Taiwan. On your way out, be sure to check out the garden situated behind the building, as well as the giant maze.
Those wanting to satisfy their hunger for culture while in Taitung will want to check out the Taitung Railway Art Village. After expansion of traffic on the Eastern Rail Line, the old Taitung railway station could no longer cope with arrivals of passengers and freight.
Eventually, a new station opened, leaving local authorities with a problem: what to do with the old building? Instead of demolishing the structure, they instead opted to gift it to local creatives.
Art hangs on the walls, local First Nations people grant musical performances, and much of this station's old school railway infrastructure has been left in place, making it a great place for culture vultures and rail fans alike.
If possible, attempt to time your visit to Taitung so you can attend the Taiwan International Balloon Fiesta. Held in the Lu Yeh Highlands just outside town, this seven-year-old festival fills the sky above this Eastern Taiwanese city with colourful and creative hot air balloons which will seize your imagination and captivate you.
It is also a long-lasting event – held over 45 days in 2018, you will have plenty of opportunities to check out the crazy balloon designs of participants if you visit the area during the month of July or in early August.
Once you have seen everything that interests you in Taitung, rent a car and head up the coast to check out the East Coast National Scenic Area. Stretching 170 kilometres between Taitung and Hualien, this segment of Taiwan is easily one of the least developed parts of the entire country.
Save for some traditional indigenous villages, you'll be far away from the massive apartment blocks, concrete, and people which typify much of this country. Take your time as you pass through this part of Taiwan – there are countless photo ops along the way, as the mountain and ocean scenery is nothing short of fantastic.
Other Attractions
Looking to find some peace and serenity while in Taitung? Rent a bicycle in town and set out towards Mr Brown Avenue. Situated just outside Taitung amidst rice fields and with killer views of the mountains in the distance, it is no surprise this attraction is referred to by locals as the 'green road to paradise'.
Those wanting the best views are advised to visit before mid-November, as the fields are harvested around this time.
Searching for a place to rest and relax within the city itself? Make time to discover Taitung Forest Park. Cloaked by the shady canopy of beefwood trees, it supplies plenty of shade on a hot day, and with plenty of bike lanes and paths, you'll have the infrastructure needed to stay in shape during your visit here.
If you are here during the warmer months of the year, you'll also find a butterfly garden, making this a great option for travelling families visiting the Taitung area.
While you are out exploring the East Coast on a day trip from the city, make sure to make room in your itinerary for the Sanxiantai area. Known for its rugged coastal scenery, its primary highlight is a stunning, multi-arched bridge which takes visitors out to an island offshore which offers stunning views of the mountainous coast. Note that the rocks in this park are rough and hard to traverse without proper footwear, so be sure to put on appropriate shoes before coming here.
There is more to this area than what just lies onshore, as there are a couple of islands located off Taitung that are well worth spending a couple nights visiting. Start by sailing out to Orchid Island. Home mostly to Tao indigenous people, it is a place firmly located off the tourist track. While you won't find white sand beaches here, you will enjoy green hills, friendly people, and fresh seafood during your visit.
Alternatively, you may decide a trip to Green Island is more to your liking. While it is a bit more popular than Orchid Island, there are good reasons for that – with the country's only saltwater hot spring, some of the country's best coral reefs, and spectacular lighthouses, the time you spend here will be filled with activity.