Tokushima Travel Guide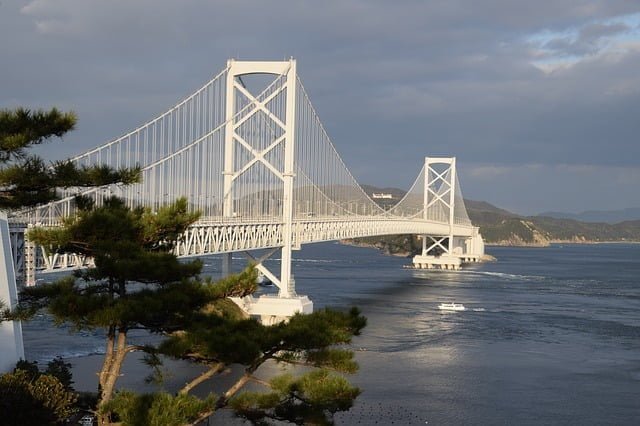 Introduction
While Tokushima is often passed over by travellers in favour of other destinations, those looking to get off the beaten track will find reasons to linger.
From museums that highlight unique cultural traditions to the ruins of a former castle, those who stop here will find plenty to love about this place.
Come check out our Tokushima travel guide as we cover the best things to do in Tokushima, Japan.
Top Attractions
Begin your time in Tokushima by learning about its best-known cultural traditions. A museum known as Awaodori Kaikan will introduce you to a dance known as Awao Dori – on the 2nd floor, it is performed for tourists throughout the day.
The cultural context of this dance is explained in the exhibit portion of the museum on the 3rd floor. Here, you'll find the ceremonial clothing worn by dancers and instruments, along with explanations in English.
If you wish, there is an area where you can attempt to do an authentic Awao Dori dance – don't worry about making a fool of yourself, as it comes with video instructions.
We're not done covering the cultural scene of Tokushima yet – by dropping by another museum known as the Tokushima Prefectural Awajurobe Yashiki, you'll get to learn about the art of Japanese puppet theatre.
Don't just come here to take in a production – arrive in time to take in a guided tour. Your guides will explain how the puppets work, their history, and the significance of puppet theatre in Japanese culture.
While the performances are all in Japanese, the emotions expressed by these stuffed subjects will ring true, especially with the background provided by museum guides before the show.
While only 12 castles survived between the start of the Meiji Restoration and the present, many more have been reconstructed. Others have been left in a ruined state, with community members choosing to pay homage to the past by converting them into parks.
That's what they chose to do with the Tokushima Castle Ruins – the former grounds are now a green space where residents of Tokushima gather on beautiful days, especially during sakura season. The castle's moat, its most stunning feature, remains intact.
Want to learn about the castle's history? A museum can be found on site that covers its existence from the 13th century up to its destruction in the Second World War. Within, you'll find the personal belongings of the lord who once inhabited the castle – this includes suits of armour, his boat, and letters he wrote to Ieyasu, the first Tokugawa Shogun.
Shikoku is famous for its 88 temples pilgrimage – Idoji Temple is one of them, and consequentially, is the most significant Buddhist temple in Tokushima. Translating to 'Well Temple' in English, it is said this temple got its name from a Buddhist monk named Kobo Daishi – according to legend, he dug a well using only his staff, prompting the faithful to build a temple on that spot.
Idoji is also home to seven statues said to have been carved by Shotoku Taishi, a member of the Imperial Family back in the 6th and 7th centuries. This makes these relics the oldest object in this temple by a mile – many of Idoji's buildings burned in the past, with the most recent ones being erected in 1970.
Other Attractions
Have a hankering for visual art during your visit to Tokushima? Make room in your travel schedule for a visit to the Tokushima Modern Art Museum. Within its walls, you'll find works by world-class artists – this includes the likes of Pablo Picasso and Paul Klee.
Of course, it highlights some of the most thought-provoking pieces created by Japanese modern artists – works by manga illustrator Seishi Kishimoto and former Imperial Court painter Kiyokata Kaburagi are among this institution's top highlights.
The colours we take for granted today weren't as widely available in past centuries. Dye was procured from specific resources, which only existed in specific regions. As it happened, Tokushima was known as a place where indigo dye, a rare commodity, was produced.
Learn about this time in this region's history by dropping by the House of Indigo. Located within the former home of an indigo merchant is a museum that will not only show you how indigo dye was produced but also the garments created using this sought after colour.
Get a dramatic panoramic view of Tokushima city and surrounding area by heading up Mount Bizan. Accessible either by tram or trail, the summit offers vantage points over the downtown core and the sea, as well as a memorial pagoda dedicated to war veterans.
Get away from the busyness of central Tokushima by taking a stroll along the Shinmachi Boardwalk. The quiet river, bridges (which are lit up at night), and the cafes/restaurants along its length make it a social hub on weekends, making it a great spot to people watch as well.