Urumqi Travel Guide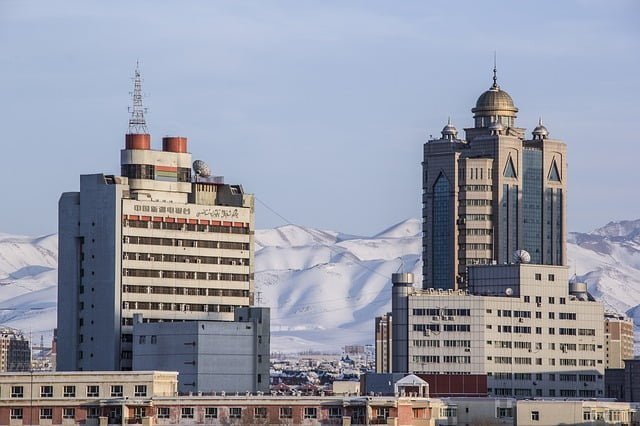 Introduction
Situated within a short distance of the Tianshan Mountains, Urumqi is the perfect base for those looking to experience some of the best mountain scenery China has to offer.
With a frontier culture to go with the natural sights here, you'll be sure to enjoy your holiday out here.
Come check out our Urumqi travel guide as we cover the best things to do in Urumqi, China.
Top Attractions
Get up to speed on the lengthy history of Urumqi and area by dedicating part of a day to exploring the exhibits contained within the Xinjiang Regional Museum. Built in a way which honours the native Uygur people while maintaining the outstanding modernist style the Chinese have become known for worldwide in recent years, this institution contains over 50,000 artifacts from thousands of years of Xinjiang's history.
The museum is split into various parts: one covers the folk cultures of Xinjiang province, which addresses the various customs, religions, costumes, and other elements of their daily lives in this part of China.
The second displays various antiquities which have been recovered from ruins, graves, and other ancient structures around this province – this includes pottery, weapons, iron and bronze implements, and many other items of historical value.
The third focuses on 21 mummified corpses which have been found across Xinjiang – from decorated generals to everyday people, the dry, arid climate of the Urumqi area effectively protected much of their body from decomposing in the way they normally do.
Allow for at least three hours to get the most out of your experience here.
The scenery surrounding Urumqi is nothing short of world class – when planning day trips outside the city, make the Heavenly Lake of Tianshan your top priority. Sitting at the foot of some of China's most spectacular mountains, its crystal clear water offers a firm rebuttal to the polluted waterways found elsewhere in this developing country.
Take a boat tour on its waters, or simply opt to gaze upon its enchanting beauty in the same way the Queen of the West did when she attempted to court a visiting king from the Western Zhou Dynasty. She failed in her attempt, but that doesn't mean the same will happen to you – go for it!
Possess substantial outdoor and climbing experience? The Tianshan Mountains provide a challenge for those who live to scale major peaks. With its highest elevation at an oxygen-starved height of 7,400 metres above sea level, ascending these monsters won't be a day hike – rather, it is something best left to professionals.
If you aren't, no worries – the scenery along its entire length (more than 1,700 kilometres) provides plenty of opportunities for sightseeing and casual hiking along its base throughout Xinjiang Province.
Once you get back into Urumqi, spend an evening experiencing the splendours of the Xinjiang International Grand Bazaar. Covering almost 40,000 square metres of space, it is officially the largest outdoor market of its kind in the world.
With over 3,000 market stalls to choose from, you'll have merchants hawking everything from carpets to musical instruments to jewels vying for your attention.
In addition to buying lots of stuff to ship home, fill your stomach at the food court with specialities from all across China, take in a show at the banquet stage, or get an overhead view of all the retail madness by scaling the tower which stands in the middle of the market.
Other Attractions
Want to experience the best that the Tianshan Mountains has to offer, but not a super athletic mountain climber? Spend a relaxing day enjoying a mix of mountain and pastoral scenery in Nanshan Pasture.
Formerly a hunting park for Chinese royalty during the Tang Dynasty, it is now a popular place to visit for domestic tourists, as its brilliant green grass-covered hills draw many to its yurts during the summer months.
With forests, fields filled with butterflies, streams, waterfalls, and more, it is a chill place to visit – if where you are happens to be crowded with tourists, get your guide to take you to a part of the region with fewer people, as it is a vast place with many scenic opportunities.
While in Urumqi, take an hour to walk up to the monument situated on Red Hill. It symbolizes a desire by the people of Urumqi to keep the two hills on either side of the river separated. According to legend, they were split apart by a heavenly empress.
The two hills were once part of a red dragon who had escaped the Tianshan Mountains, but one day in the 18th century, it appeared the two hills were moving closer together again after a long period of rain. In an effort to keep them apart, an obelisk monument was placed on the top of each hill.
Want to kick back and relax during your visit to Urumqi? Drop in on Shuimogou Park during your time in the region. Apart from the rest of the usual highlights of a Chinese park, which include pavilions, lakes, and flower beds, you'll find a hot spring which can get as hot as 40 degrees Celsius. Said to have curative properties for those who have conditions like arthritis, it will help you unwind after a long day of sightseeing.