Varna Travel Guide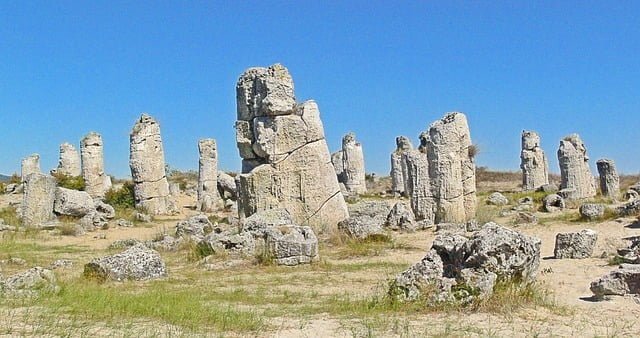 Introduction
Set on the shores of the Black Sea, Varna is Bulgaria's summer capital and one of the top things to do. There is more to this place than its seaside beauty, though – history here dates back more than 10,000 years. As such, culture hounds and those looking to chill will both enjoy their time here.
Come check out our Varna travel guide as we cover the best things to do in Varna, Bulgaria.
Top Attractions
Soon after arriving, make the Varna Archaeological Museum your first stop in this city. Founded in 1888, it once occupied a portion of what was once Varna's library. Today, this amazing attraction occupies the entirety of this spectacular Neo-Renaissance building.
With over 2,000 square metres of exhibition space, it is one of the largest institutions of its kind in Bulgaria. Its galleries contain many artifacts and treasures recovered from the area – some date back to the Neolithic Age.
Of these, its exhibit on the Gold of Varna is by far the most impressive. Dug up by archaeologists in 1972, they dated the origin of these golden trinkets between 4,000 to 4,500 BC.
Outside the Neolithic and prehistoric eras, you'll also find galleries devoted to the Thracians, the Greeks/Romans, and other empires. Best of all, most displays contain English captions, unlike other attractions in this part of Europe.
There is a lot to discover, so give yourself at least two hours to see everything. The museum does charge an admission fee, but it is modest. Do note, however, that this institution forbids photography.
The Varna Archaeological Museum also manages various open-air sites in the Varna area. The Aladzha Monastery is one of the most notable of these. Located 17 kilometres north of the city centre, you'll find this simple, holy site in a series of caves.
Monks started worshipping here during the 12th century. According to historians, it appears religious activity persisted at this site until the early 1700s. The unassuming nature of this monastery hides its true treasures – within, you'll witness amazing mosaics and frescoes. It even contains a series of catacombs, where the friar's brothers left them to their eternal rest.
Unlike the Varna Archaeological Museum, this site isn't as friendly to those with mobility challenges. Accessing the caves requires climbing a series of stairs. In all, expect to ascend and descend the equivalent of a four-storey building.
Human activity in this region dates back to the origins of organized settlements – 10,000 years, to be exact. To get a sense of how rich the history is in this area, pay a visit to Varna Historical Park. Here, you'll learn about Varna through the ages, from the Chalcolithic Age to the Bulgarian Empires.
The attractions here are very hands-on. You'll get a chance to learn horse riding, ancient martial arts, and archery. There is no shortage of food rooted in Bulgarian traditions as well. Be sure to try their yoghurt.
Do you love churches? If so, make sure to check out the Cathedral of the Assumption of the Virgin. This Orthodox Church is young compared to other attractions in town – it only dates back to the 19th century.
What it lacks in seniority, though, it makes up for in beauty. From four onion-bulb domes to its incredible iconostasis within, there is much to love about this place. After admiring its frescoes and stained glass windows, climb the bell tower for a fantastic view of Varna.
Other Attractions
Are you curious about what life was like in Bulgaria during the Soviet period? Drop by Varna's Retro Museum. This attraction focuses on items produced from 1944 to 1989, a time frame considered to be Bulgaria's socialist period.
Items that stand out include cars (Ladas, Yugos, and more), Polish makeup, and Russian-made vacuum cleaners. You'll also find the wax figure likenesses of Communist party leaders from that era. Allow an hour and a half to give this place the time it deserves.
Varna isn't all about culture and history – it also boasts natural wonders as well. Make time for a day trip to check out the Stone Forest. The name of this attraction refers to limestone formations, some of which stand more than ten metres high.
Historians theorize that these monoliths formed millions of years ago when oceans covered the area. These experts believe a combination of coral reef formation, wave action, and carbonate buildup created these curiosities.
Are you travelling in the Varna region as a family? Be sure to take the kids to the Butterfly House. In this enclosed habitat, you'll encounter scores of these fluttering beauties. That's isn't all there is to see – there's stick insects, beetles, turtles, chameleons, and more!
Need to chill after a long day of exploring Varna? Spend an hour or two exploring the Sea Garden. Set along its Black Sea waterfront, locals love this green space for both exercise and relaxation. With flowers from all over the world, cafes, restaurants, and plenty of people watching, you'll enjoy your time here.