Wuhan Travel Guide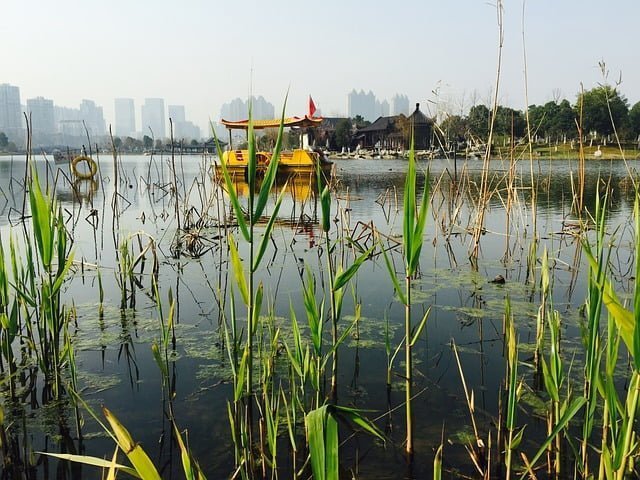 Introduction
A cultural and historical heavyweight in Southern China, Wuhan is a must-visit destination for those travelling in the region.
Home to a spectacular pavilion, as well as an uprising which led to the fall of Imperial China in the early 20th century, you'll find plenty to do here over the course of several days.
Come check out our Wuhan sample travel itinerary as we cover the best things to do in Wuhan, China.
Top Attractions
Learn about the past history of Wuhan and its surrounding hinterland in Hubei Province by spending a few hours exploring the Hubei Provincial Museum. Within its walls, you'll find over 200,000 artifacts detailing the thousands of years of history found here.
Its exhibits contain pottery, ancient musical instruments, jade implements, bronze implements, porcelain, and many other items – of these, over 700 are considered significant specimens, and 16 are deemed national treasures by the central government.
In particular, the hall covering the Spring and Autumn Period in Wuhan, and the one highlighting the Chime Bells are parts of this museum which should not be missed by visitors. Live shows are performed in the latter hall, so be sure to inquire when they are scheduled to make the most of your visit.
Just as in Nanchang, Wuhan has a massive pavilion which is recognized as being nationally significant. As such, any visit to this city is not complete without first dropping by the Yellow Crane Tower.
Built in the days of the Three Kingdoms (between the second and third century), this graceful structure stands 51 metres above the ground on which it stands. According to legend, it was built by a wealthy family as a token of gratitude to a Taoist priest who reputedly drew a crane on the wall of their home which danced on command.
No matter whether this story is true or not, this building is a stunner – clad with yellow tiles and perfectly symmetrical no matter which angle it is viewed from, its tiers take on the appearance of a yellow crane spreading its wings to fly.
On the way up to the top of this pavilion, you'll see murals and poems which bring the legend of the Yellow Crane to life, making it so much more than a place to capture a beautiful picture of Wuhan from an elevated viewpoint.
After you have finished the Yellow Crane Tower, make sure Guiyuan Temple is next on your list of things to see. Built in the 17th century of the Qing Dynasty, it is a sizable complex built in the garden style.
With five courtyards dedicated to the teaching of the Buddha, you'll find a variety of statues, calligraphy, and other religious relics during your wanderings. If nothing else, the peaceful atmosphere of this temple stands in stark contrast to the busy nature of the streets outside its gates, so be sure to duck inside if you need a bit of a break.
Do you Love live shows? Spend one evening of your visit to Wuhan checking out a spectacular display of artistry and athleticism at the Han Show Theatre. A super modern structure which plays host to one of the most spectacular live shows in Southern China, you'll be best off sitting in the B seats, as they have the best angle on a bombastic production featuring acrobats, dancers, musicians, and so much more.
Other Attractions
Love religious points of interest, but not satisfied with just seeing Guiyuan Temple? Be sure to include a visit to the Gude Temple of Hankou on a visit to Wuhan. Boasting a design which sets it apart from just about every Buddhist temple in China, this structure will keep avid photographers busy during their time here.
A bizarre mix of Chinese, Burmese, and Western styles, you would think this temple would be a popular stop for tourists visiting Wuhan – however, the lack of these travellers leaves this off-the-beaten-path gem blissfully free of crowds (for now, at least).
While in Wuhan, nature lovers should carve out an entire afternoon to experience the peace and serenity of East Lake. A massive body of water contained within the city of Wuhan, it is the place locals go when they want to make the most of their time off work or school.
Its size will astound you, as the largest lake within a city in China seemingly takes on the appearance of an inland sea. When they aren't lounging on its shores, locals love to get out on the water via a boat tour – we encourage you to do the same.
Check out the diversity of plants that can grow in Hubei Province by spending an hour or two exploring Wuhan Botanical Garden. With over 4,000 different species of flora, those with green thumbs will find themselves enamoured with this attraction.
Spend your last night in Wuhan shopping, dining, and living life along Han Street. With plenty of high-end options for dinner and drinks, it will the perfect place to end your visit to this attractive Chinese city on a high note.