Xining Travel Guide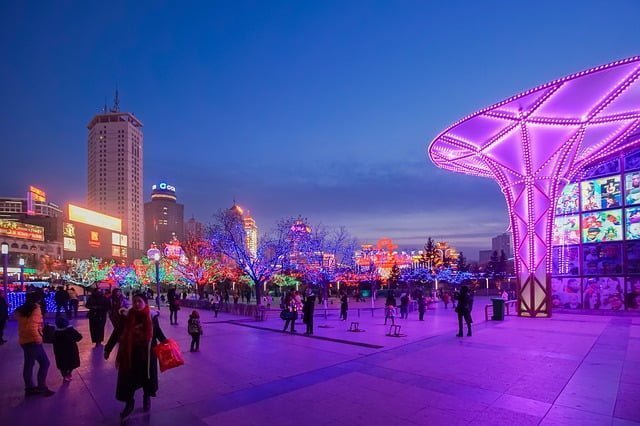 Introduction
Known as the gateway to the Tibetan Plateau, the frontier city of Xining is where you'll likely start before heading on a tour of Tibet. Before you set out on this adventure, though, take a couple of days to explore what this lesser-known Chinese city has to offer.
Top Attractions
Start your time in Xining by promptly taking a day trip out to Lake Kokonor. An alkaline salt lake renowned for its natural beauty, it is well-visited by domestic tourists throughout the year. As a popular stop for many species of migratory birds, this body of water should be on your radar if you are an avid spotter of avian species.
The lake has special meaning for Tibetan Buddhists, as many do a pilgrimage hike/horse ride around it whenever The Year of the Horse happens in the Chinese calendar. If you plan on joining them, expect for it to take around 17 days on horseback, or 23 days on foot.
Get a background in the rich history of the Xining area by spending a few hours perusing the galleries of the Qinghai Province Museum. Here, you'll find 47,000 artifacts on display, with the oldest dating back to the Paleolithic era.
From stone tools recovered throughout Qinghai province to the pottery, bronze works, porcelain, and paintings common to the thousands of years of Chinese civilization, this museum has everything to keep you occupied for hours on end.
Don't forget your passport at the hotel, though – in order for foreigners to enter, you will need to have this form of identification for you to proceed.
Like Xian and Lanzhou, Xining is in a part of China where a significant part of the population claims Islam as their faith. While in town, take time out of your schedule to check out the Dongguan Mosque. Completed in 1380, this Sunni mosque blends the architectural traditions of China with those of the Middle East to create a stunning piece of cultural fusion which needs to be seen to be appreciated.
Able to hold 3,000 people within its walls at prayer time, it shows its size on Fridays, when its entire congregation spills into the streets after the most important service of the week has concluded. Join them for some halal food, as there are plenty of eateries surrounding the mosque which specialize in this branch of Chinese cuisine.
In Xining, you are getting close to the vast region of Tibet. Unsurprisingly, citizens of this region have also called Qinghai province home for countless generations as well – as a result of this lineage, it makes sense that an institution like the Tibetan Culture & Medicine Museum can be found here.
As the name suggests, this place focuses on showing visitors how Tibetans have lived their lives over the aeons, as well as how they approached medical care over that time. Don't miss the Thangka, a 600-metre long scroll (the longest in the world) which chronicles the Tibetan culture going back thousands of years. While entry to the museum is free, you are required to pay 60 RMB to view this amazing relic – in our estimation, it's worth it.
Other Attractions
Looking for an excellent view of the city of Xining, while getting the opportunity to take in some history/culture at the same time? Head up Nanshan Mountain and you'll get to enjoy both of these qualities.
Here, not only will you find a park with well-manicured flower bed, trees, and views over the downtown core of Xining, but you'll also get to check out an active Buddhist temple and the remnants of an old mosque.
While the latter attraction is closed to the public, its weathered but brilliant appearance makes seeing its exterior worth it.
Located five kilometres out of town, the Tulou Temple (or Northern Buddhist Temple as some call it) is the perfect place to find calmness and peace if the city below has begun to get on your nerves. Built on the slopes of Beishan Mountain during the Wei Dynasty, this now Taoist place of worship is presently being renovated, but this site is still worth visiting to see the buildings which have been carved out of the cliff side.
The view of Xining below is also excellent, so be sure to make a trip up here during Golden Hour to get some amazing shots of the city.
Located closer to the centre of Xining, Nanchan Temple is also an excellent place to visit if you are tight on time. While small in size, it makes up for its unassuming footprint with plenty of amazing sculptures and intricate reliefs.
Finally, if you need to take a break from the hustle and bustle of the city, a walk through Xining People's Park will set things right. A tranquil green space with the usual running paths, trees, flower beds, and a centrepiece lake, it has what you need to relax and unwind. With boats for rent in the summer and skating offered in winter, recreation can be found here year round.