Yichang Travel Guide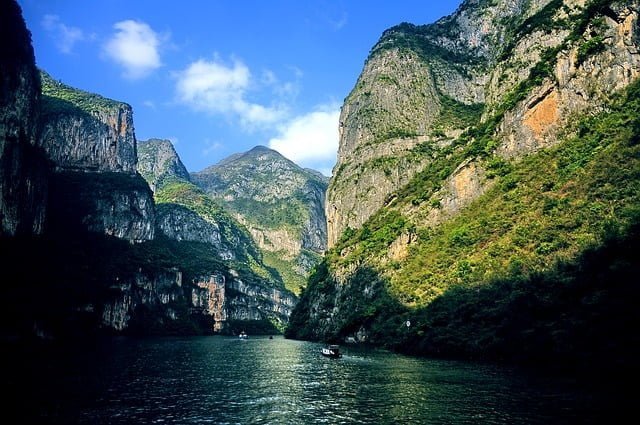 Introduction
As the city closest to the massive Three Gorges Dam, Yichang is a place people visit to go on river cruises which enable them to see one of the biggest engineering projects humankind has ever undertaken.
There is more to the region than that, however, as its rural culture and natural scenery have a charm to it that will have you lingering here longer than you originally planned.
Come check out our Yichang travel guide as we cover the best things to do in Yichang, China.
Top Attractions
If you're visiting Yichang as a traveller, chances are good you are here to check out the Three Gorges Dam. Stretching across the Yangtze River and standing over 607 feet tall, this civic work easily ranks among the most ambitious engineering feats in modern times.
Completed in 2009 after 17 years of construction, this hydroelectric dam supplies tonnes of electricity to this country's rapidly growing population, and it has created a head pond which, while controversial for the human and natural displacement it caused, is now a scenic area which draws scores of domestic tourists every year.
The dam is best experienced via a boat tour, which will both pass through the locks which permit further passage on the river beyond the dam, and stop for a guided tour of the dam's inner workings.
As mentioned above, boat tours are one of the best ways to enjoy the scenic beauty that the Yichang area has to offer. As such, booking a Three Gorges River Cruise is an activity that is an absolute must while in the region.
Along the way, you'll pass through the Three Gorges Dam, but for nature lovers, the steep walls of the canyon which makes up the Three Gorges section of the Yangtze River will be what they find the most captivating.
Note these boats are luxury, but in the Chinese sense: as such, those expecting a floating hotel may be disappointed by what they find.
Along the banks of the Yangtze River outside of Yichang, you'll eventually come across the Sanyou Cave Cliff. Located ten kilometres from the city centre, this cavern is set in the side of a cliff halfway between the top and the river below.
A cool respite from the heat in summer and pleasantly mild in winter, this attraction contains the usual assortment of stalactites and stalagmites, but it is the inscriptions near the front (done by local poets) that make this place interesting to culture vultures.
There is a tradition which makes this place particularly popular for Chinese tourists: above a pond within the cave, there is a large stalactite which creates a bell sound when a rock is thrown at it, while the pond beneath generates a drum sound when the rock plunges into its depths.
To maintain the integrity of the site, we recommend that you do not join them in this, but feel free to observe as they carry out this amusing tradition.
Get a sense for the traditions that rural Chinese families in Hubei Province have by paying a visit to Sanxia Family Scenic Resort. A reproduction of a traditional Chinese village common to the area, some may find this sort of attraction to be tacky, but if you keep an open mind, you'll find yourself enjoying your time here.
While here, be sure to not to miss the reenactment of a traditional Chinese wedding, musical performances, or the amazing scenery you'll find everywhere around you.
Other Attractions
Nature lovers visiting the Yichang area will not want to pass the chance to go on a day trip to the Three Gorges Waterfall. A tall cataract that will captivate you with its beauty, the 20-minute walk in from the trailhead will quickly prove its worth, as you will hear then see a cascade of water that will require you to bend your neck all the way back to take it all in.
Be sure to bring rain gear, as the spray of this waterfall extends well out from its gorge, and with an opportunity to walk behind this torrent of falling water, you wouldn't want to miss it because you were afraid of getting wet.
Want to experience more of the local culture Yichang has to offer? Be sure to stop by the Chexi Folk Custom Scenic Area while travelling in the region. Here, you'll get to see traditional waterwheels, folk music performances, and a variety of workshops that will show you how people in past centuries created products for trading purposes.
If you are a fan of Chinese pagodas and pavilions, make certain you check Tianran Tower off your list before leaving Yichang. Situated in a park within city limits, this centuries-old structure is best viewed after dark when it is brilliantly lit – a perfect opportunity to practice your night photography skills!
Finally, fans of religious points of interest will want to check out Huangling Temple while they are in Yichang. Situated on the south bank of the Yangtze seven kilometres from the Three Gorges Dam, its 2,500 years of existence makes it the oldest structure in the Yichang area.