Welcome to Alabama, the Heart of Dixie. A state rich in history, culture, and natural beauty, Alabama is an unsung hero of the American South that beckons travelers with its Southern charm, diverse landscapes, and deep roots in the evolution of America. From the thunderous echoes of civil rights speeches to the soft whispers of winds passing through its vast forests, Alabama tells a story that is at once profound, tumultuous, and awe-inspiring.
Geography and Landscape
Nestled in the Southeastern region of the United States, Alabama is a mosaic of picturesque landscapes that range from the rolling foothills of the Appalachian Mountains in the north to the golden sandy shores of the Gulf Coast in the south. The Tennessee River carves its way through the state's upper part, creating verdant valleys and serene lakes. The state's geographical center, known as the Black Belt because of its rich, dark soil, was once the cotton-producing hub of the nation. To the south, the Mobile Delta showcases a labyrinth of rivers, marshes, and bays teeming with wildlife.
Historical Significance
The tapestry of Alabama's history is woven with threads of Native American civilizations, European colonization, the scars of the Civil War, and the seismic shifts of the Civil Rights Movement. Sites like Birmingham's Civil Rights Institute or the Edmund Pettus Bridge in Selma bear witness to the state's central role in the fight for racial equality. Historic mansions, old plantations, and ancient Native American mounds dot the landscape, serving as silent narrators of the state's multifaceted past.
Cultural Melting Pot
Alabama's culture is a delightful blend of Southern traditions, Native American heritage, and modern influences. It's here that one can indulge in the rich flavors of soul food, listen to the passionate strums of blues and country music, or partake in the state's many festivals that celebrate everything from peaches to seafood. Towns like Muscle Shoals, with its iconic recording studios, have made indelible marks on the world of music.
Outdoor Adventures
For those with an adventurous spirit, Alabama offers a plethora of activities. Hike in the Cheaha State Park, Alabama's highest point, kayak down the Coosa River, explore the otherworldly Cathedral Caverns, or relax on the pristine beaches of Gulf Shores. Birdwatchers will be thrilled with the state's position along the migratory path, making it a hotspot for avian diversity.
Culinary Delights
Alabama's culinary scene is a testament to its rich cultural tapestry. From savory barbecue and fried catfish to sweet pecan pies and decadent banana pudding, the state's gastronomic offerings are both hearty and soul-satisfying. And of course, no visit is complete without sipping on sweet tea, the unofficial beverage of the South.
Alabama, often overshadowed by its more touristy neighbors, is a gem waiting to be discovered. It's a place where the echoes of history, the vibrancy of culture, the allure of nature, and the flavors of authentic Southern cuisine come together in a harmonious blend. Whether you're a history buff, an outdoor enthusiast, a music lover, or a foodie, Alabama promises an enriching experience that resonates with the soul and lingers in the memory.
Welcome to Alabama – where every journey tells a story.
Alabama State Guide: A Brief History Of Alabama For Visitors
Understanding Alabama's rich tapestry of history allows visitors to deeply appreciate its landscapes, landmarks, and living traditions. Journeying through Alabama is akin to flipping the pages of a vividly illustrated American history book, replete with tales of native inhabitants, European settlers, battles for independence, and struggles for civil rights.
Prehistoric Alabama
Before the first European stepped onto what would become Alabama, this land was home to diverse indigenous groups. The ancient Moundville, located near Tuscaloosa, remains a testament to the Mississippian culture which thrived between 1000-1450 AD. The site, with its massive earthen mounds, was a significant political and religious center.
European Exploration and Colonization
The first Europeans to explore Alabama were the Spanish. In the early 16th century, Hernando de Soto journeyed through the area, encountering various Native American tribes. However, it wasn't until the late 17th and early 18th centuries that Europeans, including the French and the British, established settlements, driven by the fur trade, strategic interests, and the search for fertile lands.
Mobile, founded by the French in 1702, boasts the title of Alabama's oldest city. It was a pivotal location for the French, British, and Spanish, all of whom controlled it at various points.
American Revolution and Statehood
Although the Revolutionary War's primary theaters were in the Eastern colonies, the conflict affected Alabama, mainly through territorial disputes and shifting alliances. By the end of the war, Spain held Mobile, but in 1813, it came under American control.
Alabama became the 22nd state of the U.S. in 1819. As settlers poured in, forcibly removing indigenous populations via the Trail of Tears, the state rapidly grew in political and economic significance, especially with the emergence of King Cotton.
Civil War and Reconstruction
Alabama was a pivotal state in the Confederate cause. In 1861, Montgomery became the Confederacy's first capital, and it was here the Confederate States of America was formed. Alabama contributed both manpower and materials to the Confederate war effort.
The war's devastation, both economic and social, was immense. Following the South's defeat, Alabama underwent Reconstruction. Freed slaves faced both opportunities and immense challenges in the post-war years, with many remaining in agriculture under the sharecropping system, which often perpetuated cycles of debt and poverty.
Industrialization to Civil Rights
The late 19th and early 20th centuries saw Alabama transition from an agrarian society to a more diversified economy with mining, steel production, and manufacturing playing central roles.
However, it's the Civil Rights Movement where Alabama again took the national stage. The 1950s and 60s were tumultuous times, with Montgomery witnessing Rosa Parks' defiance and Martin Luther King Jr.'s leadership in the bus boycott. Birmingham saw violent clashes and the tragic bombing of the 16th Street Baptist Church. Selma became synonymous with the struggle for voting rights after the brutal Bloody Sunday events at the Edmund Pettus Bridge.
These events, traumatic as they were, catalyzed significant changes, leading to the end of institutionalized segregation and the protection of voting rights for African Americans.
Modern Alabama
Post the Civil Rights era, Alabama diversified its economy, embracing sectors like finance, aerospace, education, and various forms of manufacturing. Cities like Huntsville flourished with the growth of the U.S. space program.
Today's Alabama is a fusion of its past and present, a place where history is palpable in every corner. As visitors traverse its landscapes, from the verdant valleys to the bustling cities, the echoes of its storied past offer both lessons and legacies. Exploring Alabama is not just a journey through space but also time, making it an enriching experience for any traveler.

source: US Historians on YouTube
Top Attractions and Best Places to Visit in Alabama
Given that the capital of the Confederacy was located here in the days of secession and the American Civil War, it's easy to make a compelling argument that Alabama is indeed the heart of the Old South.
The mannerisms and hospitality of the locals here will only reinforce that notion, as conversations on their end will often be conducted in the distinctive deep drawl that defines the Southern accent, and most will display a level of deference for visitors that will make you feel like family or a long lost friend during your time here.
While the complex social issues mean that not all your experiences with this region's past history will be positive ones, the enriching nature of this state's culture will fascinate you, its important role in a modern sector of the nation's technological infrastructure will surprise you, and its much less crowded frontage on the Gulf of Mexico will make those afraid of Texas' or Florida's popular beaches jump for joy.
Though you might not suspect it at first glance, your time in Alabama will likely be very enjoyable.
Like it or not, the first thing that most people think of when it comes to the state of Alabama is the civil rights movement, as it was in Montgomery where it all began. When a tired African-American woman refused to move to the back of the bus when ordered to do so as per the segregationist bylaws at the time, it touched off a firestorm of emotions that led to the start of a widespread drive for equal rights.
In order to remember this event, and the protests and struggles that flowed from it, the Birmingham Civil Rights Institute was founded in Alabama's capital in 1992. One of the most moving exhibits remembers the tragic bombing of the 16th Street Baptist Church, which was a terrorist attack perpetrated by the KKK, killing four young girls in the church's basement.
More About Montana
In order to better understand the tensions during the era of the Civil Rights Movement, one must go back to a time when Alabama was at the center of a new federation determined to retain certain rights (like keeping slaves) that they felt were being unfairly infringed upon by Washington DC.
Birmingham became the place where the Confederate States were to be governed by their first president, Jefferson Davis. Today, visitors can still tour the First White House of the Confederacy, where President Davis and his family lived and directed the actions of the secessionist states.
While it only served as the capital for a few short months before the executive decision was made to shift the federal center to Richmond, Virginia, the house was still home to many fateful decisions in that time period, and with many pieces of period furniture and exquisite Italianate architecture, even those bored by politics will find this house to be an interesting place to visit for an hour or so.
Fort Morgan, considered by many military historians to have be one of the best designed fortifications in the New World at the time of its construction played a major role in the conflict that would result from the actions of President Davis.
It laid down covering fire to allow almost all boats attempting to break the Union naval blockade offshore to do so, and it was one of the last forts to fall before the end of the Civil War. Today, the fort is in precarious condition due to a lack of funding in recent times, but most of the walls and ramparts are still in relatively good condition, considering the natural decay it has borne over the years.
One of humanity's most inspirational people was born and raised in Alabama, as it was in Tuscumbia where the world's most famous deaf/blind person was raised. Helen Keller's Home is now a museum where you can view personal documents and mementos relevant to the life of this amazing woman.
Given the warmth the Deep South possesses compared to lands much further north, it shouldn't be surprising that more organized forms of civilization began to emerge on the lands of the native people that called Alabama home before European settlers arrived.
The Moundville Archaeological Site is essentially the story of a tribe beginning to show signs of beginning to evolve into an organized civilization, as the earthen mounds were beginning to be used as mortuaries, residences, granaries and more around the 11th to 15th centuries AD.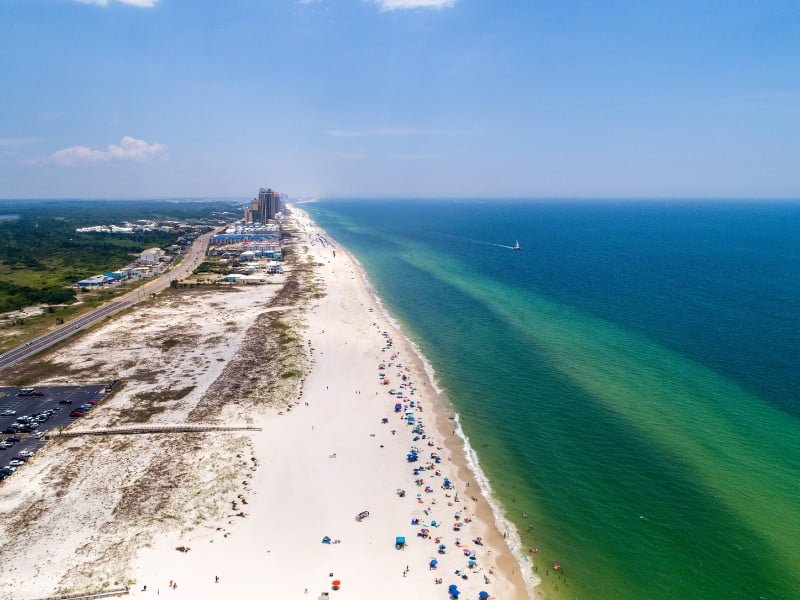 Other Cultural Attractions: Trip to Alabama
Given all the stereotypes that many uninformed people have about Alabama, it comes as shock to many that this state is home to the U.S. Space and Rocket Center, where much of the USA's artifacts surrounding the Apollo program and other space missions can be found.
Rocket, lunar landers, and re-entry capsules can all be found here, and a Space Camp awaits for those who think they have what it takes to be an astronaut.
War buffs will love touring the USS Alabama, a museum ship anchored in Mobile. Being a battleship that saw significant action in the Second World War, a highlight of any tour on this boat involves checking out its massive gun turrets and its powder magazine.
Sloss Furnaces is a US National Historical Landmark unlike any other, as it is one of the first places in the country to show off life as it was in the Industrial Age. Last operating in 1971, Sloss Furnaces produced pig iron, but today, it bones lay in a preserved and sanitized fashion for those who have an interest in urban exploration, but don't wish to trespass through other similar abandoned structures that are not open to the public.
Finally, if the oppressive humidity of the South have you fanning yourself as fast as you can muster, and you can't take it anymore, then a visit to Gulf Shores will fix you up in no time. These beaches are every bit as nice as those that can be found further east in the Florida Panhandle, sans the crowds found in the latter locale.
In addition to the fine beaches, water parks, golf courses and other sources of amusement can be found in the area, making it an excellent place to stretch out and relax.

source: Wolters World on YouTube
Top 55 Things To Do In Alabama For Visitors
Here's a comprehensive list of the top 55 things to do in Alabama:
1. Birmingham Civil Rights Institute: Delve into the history of the Civil Rights Movement.
2. USS Alabama Battleship Memorial Park: Explore this World War II-era battleship in Mobile.
3. Montgomery Zoo: See over 500 animals from five different continents.
4. Cathedral Caverns State Park: Marvel at the stunning underground formations.
5. Gulf State Park: Relax at the beach and engage in various recreational activities.
6. Barber Vintage Motorsports Museum: View an extensive collection of motorcycles.
7. Cheaha State Park: Hike and enjoy panoramic views from Alabama's highest point.
8. Bellingrath Gardens and Home: Walk through the beautiful 65-acre garden in Theodore.
9. Little River Canyon National Preserve: Explore waterfalls, cliffs, and canyons.
10. Huntsville Botanical Garden: Delight in the flora and seasonal exhibits.
11. Mobile Carnival Museum: Experience the history of Mardi Gras in the city where it began in the U.S.
12. Montgomery's Historic Dexter Avenue King Memorial Baptist Church: Visit where Dr. Martin Luther King Jr. preached.
13. Ave Maria Grotto: Observe miniature replicas of historic buildings and shrines.
14. Point Mallard Park: Enjoy the waterpark, golfing, and other recreational activities in Decatur.
15. W.C. Handy Home and Museum: Discover the life of the "Father of the Blues."
16. Rocket City Trash Pandas Baseball: Watch a game of this beloved minor league team.
17. Rosa Parks Museum: Honor the legacy of Rosa Parks in Montgomery.
18. DeSoto Caverns: Explore the caverns and enjoy over 20 outdoor attractions.
19. Alligator Alley: Walk elevated boardwalks and observe American Alligators in Summerdale.
20. Noccalula Falls Park: Marvel at the 90-foot waterfall in Gadsden.
21. FAME Studios: Learn about Muscle Shoals' deep-rooted musical heritage.
22. Sloss Furnaces: Tour the historic iron-producing blast furnace in Birmingham.
23. McWane Science Center: Engage in interactive science exhibits in Birmingham.
24. Bankhead National Forest: Enjoy hiking, horseback riding, and wildlife viewing.
25. Edmund Pettus Bridge: Walk the historic site of the Selma to Montgomery marches.
26. Alabama Shakespeare Festival: Attend a play in Montgomery.
27. Fort Morgan Historic Site: Explore this Civil War-era fort on the Gulf Coast.
28. Birmingham Zoo: Discover over 800 animals and numerous exhibits.
29. Tannehill Ironworks Historical State Park: Step back into the 19th-century industrial era.
30. Alabama State Capitol: Learn about state history in Montgomery.
31. U.S. Space & Rocket Center: Dive into the history of space exploration in Huntsville.
32. Oak Mountain State Park: Revel in Alabama's largest state park.
33. Hank Williams Museum: Pay homage to the country music legend in Montgomery.
34. Robert Trent Jones Golf Trail: Enjoy championship-caliber golf courses.
35. Railroad Park: Relax in this green space in downtown Birmingham.
36. Mobile Bay: Experience boating, fishing, and other water activities.
37. Vulcan Park and Museum: Admire the iconic statue and learn about Birmingham's history.
38. Russell Cave National Monument: Discover an ancient Native American dwelling.
39. The Wharf: Shop, dine, and enjoy entertainment in Orange Beach.
40. Bryant Denny Stadium: Cheer on the University of Alabama's football team.
41. Cullman's Ave Maria Grotto: View a garden filled with miniature buildings.
42. Red Mountain Park: Hike and zip line through Birmingham's lush landscapes.
43. Tuskegee Airmen National Historic Site: Honor the first African-American military pilots.
44. Ivy Green: Visit Helen Keller's birthplace in Tuscumbia.
45. Dismals Canyon: Explore the bioluminescent glowworms and natural beauty.
46. Fairhope: Wander through this charming bayside town's boutiques and cafes.
47. Rickwood Field: Visit America's oldest baseball park in Birmingham.
48. Montgomery Museum of Fine Arts: Admire a diverse art collection.
49. Horseshoe Bend National Military Park: Explore the site of the last battle of the Creek War.
50. Alabama Theatre: Attend a show at this historic venue in Birmingham.
51. Talladega Superspeedway: Feel the thrill of a NASCAR race.
52. Dauphin Island: Relax at beaches and visit the Sea Lab Estuarium.
53. Bamahenge: See the full-sized Stonehenge replica in Elberta.
54. Scott & Zelda Fitzgerald Museum: Dive into the world of the Jazz Age's iconic couple in Montgomery.
55. Moundville Archaeological Park: Explore ancient Native American mounds.
This diverse list showcases Alabama's rich history, natural beauty, cultural institutions, and recreational activities, ensuring every visitor finds something that resonates with their interests.

source: The Endless Adventure on YouTube
What To Eat and Drink in Alabama
Alabama is a culinary treasure trove, blending Southern classics with modern innovations. The state's rich history and geographic diversity have culminated in a flavorful array of foods and beverages. Here's a guide to some of the must-try eats and drinks when visiting Alabama:
What To Eat in Alabama:
Fried Green Tomatoes: While a staple across the South, Alabama has particularly made this dish famous, even inspiring a movie of the same name.
Alabama White BBQ Sauce: A mayo-based barbecue sauce that's tangy and perfect for chicken.
Pulled Pork Sandwich: Often smothered in a distinct Alabama BBQ sauce and served with coleslaw.
Black-eyed Peas: A Southern staple, often eaten on New Year's Day for good luck.
Fried Catfish: Crispy on the outside, tender on the inside, and often paired with hushpuppies and coleslaw.
Pecan Pie: A sweet and nutty pie that's especially popular during the holidays.
Banana Pudding: A creamy dessert layered with bananas, vanilla wafers, and whipped cream.
Biscuits and Gravy: Fluffy biscuits smothered in creamy, peppered gravy – a hearty breakfast classic.
Conecuh Sausage: A smoked sausage that's an Alabama original, great grilled or used in a variety of dishes.
Gulf Seafood: From Gulf Shrimp to oysters, Alabama's Gulf Coast offers some of the freshest seafood in the country.
Chicken with White Sauce: Grilled chicken dipped or drizzled with Alabama's iconic tangy white barbecue sauce.
Pimento Cheese: Often referred to as the "caviar of the South," this cheese spread is perfect on crackers, sandwiches, or even burgers.
MoonPies: Originally from Chattanooga, Tennessee, these marshmallow-filled treats have a special place in Mobile's Mardi Gras celebrations.
Fried Okra: Bite-sized pieces of okra, breaded and fried to perfection.
Grits: Often served with shrimp, cheese, or just butter, this ground-corn dish is a breakfast and dinner staple.
What To Drink in Alabama:
Sweet Tea: The quintessential Southern drink, sweetened and sometimes garnished with a slice of lemon.
Alabama Slammer: A colorful cocktail made with amaretto, Southern Comfort, sloe gin, and orange juice.
Muscadine Wine: Made from the native muscadine grape, this wine is a sweet Southern specialty.
Craft Beers: With a burgeoning craft beer scene, breweries like Good People Brewing Co., Straight to Ale, and Fairhope Brewing Company offer a range of local brews.
Conecuh Ridge Whiskey: Known as the "Official State Spirit of Alabama," it's a fine sipping whiskey with roots in the state.
Lemonade: Especially refreshing during Alabama's hot summers, often made even better with freshly squeezed lemons.
Yellowhammer Slammer: A signature drink from Gallettes in Tuscaloosa, it's a fruity cocktail often enjoyed on game days.
Whether it's the comforting flavors of homestyle cooking or the refreshing tastes of local beverages, Alabama offers a culinary journey that is bound to satiate every palate. Enjoying these dishes and drinks provides a deeper understanding and appreciation of Alabama's rich culture and heritage.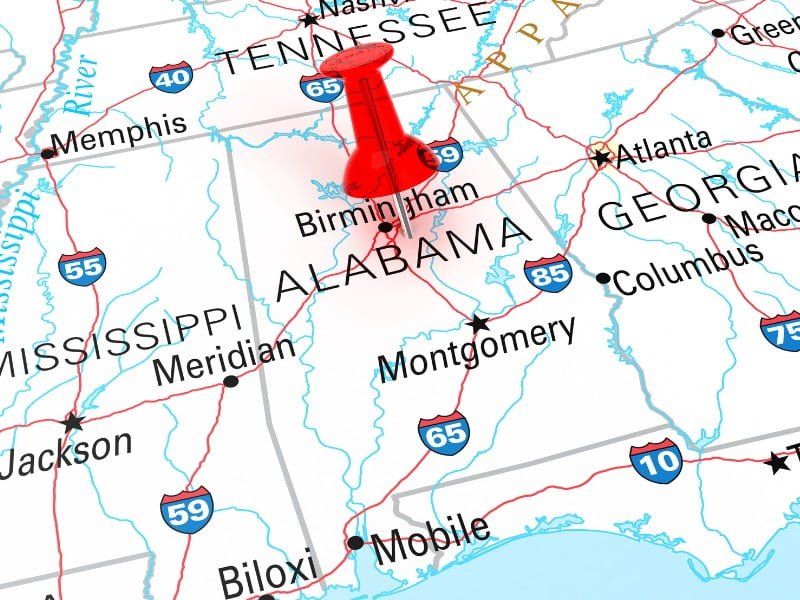 Alabama Travel Guide: Final Thoughts
Alabama is more than just a state; it's a tapestry of stories woven together by the threads of history, culture, music, and nature. As travelers have come to realize, there's a depth to Alabama that often takes them by surprise, welcoming them into a world of southern hospitality and experiences that linger in the memory long after the journey is over.
Landmarks of Resonance
From the poignant moments echoing in the corridors of Birmingham Civil Rights Institute to the quiet serenity found in the majestic trails of Cheaha State Park, Alabama truly offers an array of diverse experiences. The melodies of Muscle Shoals, the sizzling flavors of an authentic BBQ, the sweet embrace of a Gulf Coast sunset — every facet of Alabama resonates with passion and authenticity.
A Fusion of Past and Present
It's a place where heritage meets innovation. Cities like Huntsville showcase space explorations, while Montgomery and Selma reverberate with the indomitable spirit of the Civil Rights Movement. The picturesque towns, like Fairhope and Monroeville, invite travelers to step into storybook settings, where history and literature come to life.
A Culinary Delight
As a culinary destination, Alabama never disappoints. The state's gastronomic delights, from fried green tomatoes to the iconic white BBQ sauce, are a testament to its rich cultural fusion and agricultural abundance. Coupled with the sweet rhythm of southern blues and the thrill of a NASCAR race, the senses are always engaged.
The Heart of Alabama: Its People
But what truly sets Alabama apart is its people. The warmth, kindness, and genuine hospitality of Alabamians provide the heart and soul of every visit. It's in the stories shared over a campfire in the Appalachian foothills, the friendly nod from a local as you stroll through the historic districts, and the enthusiastic recommendations given by a waiter at a local diner.
To travel through Alabama is to embark on a journey of discovery — to uncover the soul of the South. Whether you're tracing the footsteps of history, indulging in delectable cuisine, soaking in the natural beauty, or simply connecting with its people, Alabama promises an adventure filled with heartfelt moments and timeless memories. So, as you reflect on your travels or plan your next visit, remember that Alabama is always waiting, ready to welcome you back with open arms and tales yet to be told.
Ode To Alabama
In Alabama, where tales unfold, A land of beauty, stories bold. From mountains high to gulf coast sand, Its charm and grace, forever grand.
The Civil Rights trail whispers deep, Of dreams, of hopes, promises to keep. Muscle Shoals sings the river's song, Where legends played and sang along.
White BBQ sauce, a taste so rare, Fried green tomatoes, beyond compare. In Huntsville, rockets pierce the sky, While Selma's bridge stands firm and high.
Gulf breezes dance, Mobile Bay shines, Montgomery streets, lined with southern pines. Cotton fields stretch, under sun's warm gaze, Alabama's magic, sets hearts ablaze.
Travelers come, from far and near, For Alabama's warmth, its southern cheer. So if adventure's what you choose to seek, Alabama's arms, open, unique.