Nova Scotia, a Latin term that translates to "New Scotland," is one of Canada's three Maritime provinces and is a dazzling fusion of history, culture, natural beauty, and maritime charm. Nestled in the northeastern corner of North America, this province is a treasure trove for travelers, offering a bouquet of experiences that range from tranquil seascapes to lively music festivals. In this comprehensive guide, we will whisk you away on a journey through Nova Scotia, unlocking its secrets, and ensuring that you make the most of your visit to this unique Atlantic gem.
Geography and Climate
Situated in the southeastern part of Canada, Nova Scotia is virtually surrounded by the Atlantic Ocean, with its unmistakable peninsular shape boasting over 13,000 km of coastline. It's no wonder that life here is so intertwined with the sea. The Bay of Fundy, home to the world's highest tides, borders its western side, while the craggy cliffs and pristine beaches outline the eastern coasts.
The climate in Nova Scotia is a temperate maritime one, which means you'll experience moderate temperatures and a fair amount of precipitation. Summers are pleasantly warm, often with a cooling sea breeze, while winters are milder compared to the interior provinces but can still get snowy, especially in the highlands.
Culture and Heritage
Nova Scotia's rich tapestry of culture is woven from threads of its indigenous Mi'kmaq people, French Acadians, Scottish Highlanders, and African Nova Scotians. This diverse amalgamation of traditions is evident in everything from its food to its festivals. You'll find ceilidhs (traditional Gaelic gatherings with music and dance) in Cape Breton, Acadian seafood dishes in Clare, and deep-rooted Mi'kmaq traditions throughout.
The province's maritime heritage is also paramount. The age-old relationship with the sea has molded its history, from the early fishing communities to the shipbuilding era and the province's significant role during the world wars.
Natural Wonders and Attractions
A traveler's delight, Nova Scotia offers a plethora of activities for every kind of enthusiast. The Cabot Trail in Cape Breton Island is renowned for its scenic vistas, where the mountains meet the sea. Kejimkujik National Park invites nature lovers with its pristine lakes and ancient forests, and for those with a penchant for the mysterious, the legends of Oak Island await.
The province is also dotted with lighthouses, the most iconic being Peggy's Cove, standing sentinel over crashing waves and rocky shores. And, of course, no trip would be complete without witnessing the titanic tides of the Bay of Fundy, where you can literally walk on the ocean floor during low tide.
Nova Scotia is more than just a destination; it's a journey of discovery, an experience of nature, and a deep dive into a melting pot of cultures. Whether you're exploring the bustling streets of Halifax, the provincial capital, with its rich maritime history and vibrant arts scene, or savoring a quiet moment watching the sunset over the Annapolis Valley's vineyards, Nova Scotia beckons with open arms, promising memories that will last a lifetime.
So, embark on this guide, let your imagination sail, and prepare to be captivated by Nova Scotia's charm. Welcome to the place where the mountains kiss the ocean, and cultures blend harmoniously under the vast Atlantic sky.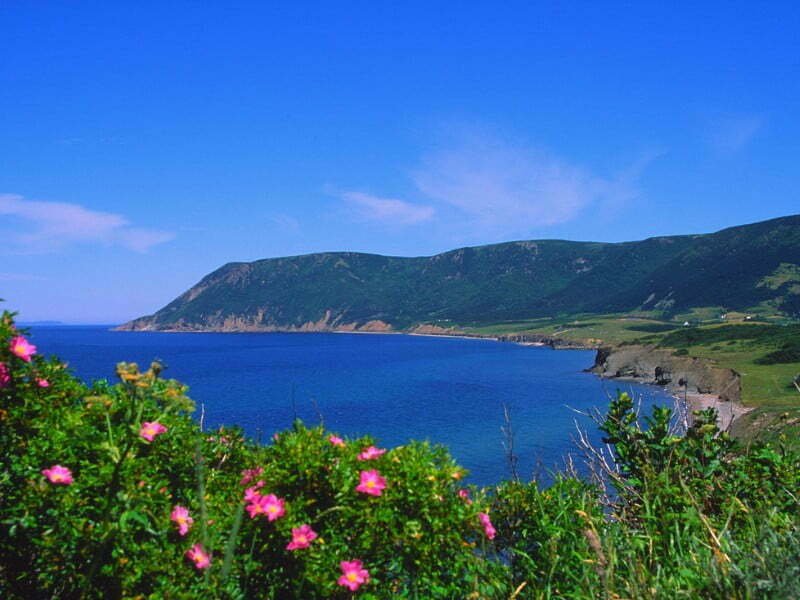 Nova Scotia Guide: A Brief History Of Nova Scotia, Canada
Nova Scotia, a land whose name echoes of 'New Scotland', carries within its borders stories of exploration, resilience, and a rich cultural mosaic. From the First Nations inhabitants to European settlers and modern-day innovations, this history is a testament to the spirit of adventure and determination. For travelers looking to tread paths steeped in history, Nova Scotia unfurls a tapestry that speaks of times gone by and the evolution of a people and place.
The Early Inhabitants – The Mi'kmaq
Long before European explorers set foot on Nova Scotia's shores, the Mi'kmaq people called this region home. They were part of the larger Algonquian-speaking population, having lived in the area for thousands of years. The Mi'kmaq had a close relationship with nature and the sea, relying on hunting, fishing, and gathering. Their deep-rooted culture, traditions, and spiritual beliefs shaped the land and are still alive in Nova Scotia today.
European Exploration and Colonization
In the early 16th century, European explorers began arriving. John Cabot is believed to be the first, landing in 1497, though his exact location remains disputed. However, it was the French who first established a permanent European settlement in 1604 on Saint Croix Island, led by Samuel de Champlain. This settlement later moved to Port Royal, making it the first European establishment north of Florida.
Nova Scotia became the battleground for European supremacy between the French and the English. The French, who called the region "Acadie," established strong roots, but by the early 18th century, the British took control, renaming it Nova Scotia. The notorious Expulsion of the Acadians in 1755 saw many Acadians deported, a tragic episode that deeply marked the province's history.
The Scots, the Irish, and the Age of Immigration
Following the fall of New France in 1763, British efforts to colonize Nova Scotia accelerated. Highland Scots, facing eviction from their lands in Scotland, started arriving in large numbers, particularly in Cape Breton. This Scottish influence is still palpable in the province's music, dance, and Gaelic traditions.
The 19th century saw a wave of Black Loyalists, escaped slaves from the American Revolution, settling in parts of Nova Scotia. Today, places like Africville and the Black Cultural Centre bear witness to their legacy.
The Age of Sail and The Shipbuilding Era
With its extensive coastline, it's no surprise that shipbuilding and maritime endeavors define a significant chapter in Nova Scotia's history. The 19th century marked the Golden Age of Sail, with towns like Lunenburg crafting world-renowned vessels. The Bluenose, a fishing and racing schooner built in 1921, stands as a symbol of this era and graces the Canadian dime.
The World Wars and After
Given its strategic location, Nova Scotia played a pivotal role in both World Wars. Halifax, the capital, became a key naval base, and its harbor witnessed the tragic Halifax Explosion in 1917, one of the world's largest non-nuclear man-made explosions.
After WWII, Nova Scotia underwent significant industrialization and modernization. The discovery of offshore oil and gas, coupled with a boom in tourism and cultural revival, shaped the province in the late 20th and early 21st centuries.
To traverse Nova Scotia is to journey through epochs of time, to touch the ancient stories of the Mi'kmaq, tread the paths of French explorers, listen to the lament of Acadian songs, feel the excitement of the shipbuilding era, and reflect on the province's growth and innovation. For the discerning traveler, the history here is not just a chronicle of events; it's a living testament to the resilience and diversity of its people, echoing in every cove, town, and forest. A visit to Nova Scotia is not just a trip; it's a historical odyssey.

source: Nova Scotia on YouTube
Nova Scotia Top Attractions and Best Places to Visit in Canada
Jutting out into the North Atlantic with only the thin Isthmus of Chignecto connecting it to the North American continent, Nova Scotia is a place where you are never very far from the ocean, as the winds on any given day will carry that distinctive salty smell aloft in the air, along with numerous seagulls looking for an easy snack inland. Apart from the coast, which is well worth a lengthy exploration, this densely populated but primarily rural province features several sites essential to Canadian history, as the first permanent settlement in North America (founded in 1604 in present day Annapolis Royal), and one of the most formidable defensive powerhouses in France's New World empire (the Fortress of Louisbourg) can be found here.
Some of the most salient examples of simple beauty in Canada can be found on Cape Breton, a large island that comprises Nova Scotia's most eastern sections, as the Cape Breton Highlands, the shores of Bras D' Or Lake, and its rugged stretches of coast will have you under its spell by the end of your first day there. Between its deep history (for North America, at least) and its undeniably beautiful landscape, the core element that makes Nova Scotia a worthy travel destination is its culture, as people of French, English, Scottish, Irish, German, African Canadian and Mi'kmaq (the First Nations group that predominates in this region) descent provides the vibrant colour that brings the mosaic that is Nova Scotia to life.
You may have only heard of this place before as an obscure reference in a Carly Simon song (You're So Vain, if case you were wondering), but once you leave, you'll be confused as to how more people don't know about this gem on the east coast of Canada.
Whether you fly in from Toronto or Montreal, or have driven into the province via New Brunswick, the provincial capital of Halifax, the city in Atlantic Canada that comes closest to comparing to the large metropolises that can be found further west in this nation, is where you'll likely begin your explorations.
Citadel Hill is the dominant historical site in the city, looming high above the downtown core. This fortress, built by the British in 1749 to cement their claim to their portion of Acadia (as it was known at the time), provided the cover and defense for one of the best natural harbours on the eastern seaboard of North America, allowing Canada's largest Atlantic city to be born. Everyday at 12 noon during the summer, a cannon is fired, so try not to walk the walls during this time (or any time), as the very loud sound has surprised many a tourist in its day!
Helming a rental car that is sure to get plenty of kilometres over the next week or two, make Peggy's Cove your next destination, where one of Canada's most iconic lighthouses awaits your anxious camera trigger finger. On a more sombre note, the memorial for Swiss Air Flight 111 is also located in the area, which remembers that fateful day when a catastrophic fire brought down a MD-11 with 215 people on board into the depths of St. Margaret's Bay. Sadly, there were no survivors.
Other Cultural Attractions: Trip to Nova Scotia, Canada
Next, be sure to continue on to Lunenburg, a colourful town that has garnered UNESCO recognition for its status as one of the oldest surviving examples of British colonial town planning. Walk around its brightly painted structures downtown and if the Bluenose II is in town, climb aboard and explore one of Canada's most famous classic tall ships.
Continuing on to the toasty warm Annapolis Valley, home to much of Nova Scotia's agricultural production, the first permanent European settlement in Canada can be found in the small town of Annapolis Royal. Known as Port Royal at its founding, Samuel de Champlain established this colony after his former attempt at Ile De Saint Croix, which saw a considerable number of settlers perishing during a tough winter, was a miserable failure. Port Royal turned out to be a much more successful endeavour, with multiple buildings and a real genuine community popping up … until the English came by almost ten years later and sacked the entire settlement … c'est la vie!
Another UNESCO World Heritage Site in this province is Grand Pre, which commemorates the engineering of the dyke system that allowed Acadians to farm this land without the incursion of the Bay of Fundy (which boast the highest tides in the world) spoiling things, and the sadness of the expulsion of the Acadians, as the location of Grand Pre served as a rounding up point before the British sent these French settlers packing for locations far and wide.
The tranquil and bucolic surroundings also served as inspiration for Henry Wadsworth Longfellow's poem Evangeline, which details the heartbreak of the expulsion through two lovers separated forever by the injustice of this period in history.
When your trip takes you to Cape Breton Island, make sure that you make the 30 minute trip south of Sydney to the Fortress of Louisbourg. This militaristic Leviathan was the scourge of British naval interests in the New World for many years, being located at a prime location that overlooked the shipping lanes of the day, and possessing defensive positions that were armed to the teeth and difficult to breach as a result.
It took a genius campaign of misdirection to take this fortress during the Seven Year War, resulting in the destruction and quarrying of much of the stone that comprised the ramparts. Today, the present reconstruction of this fortified town appears to be rather large, yet it only covers a fraction of the area that this place once occupied, a fact that should send the imagination of a history buff into overdrive!
Province Of Nova Scotia Natural Attractions
If you've ever read an article on the best drives in the world, or have ever seen a tourism brochure for Nova Scotia, chances are you have seen the visage of the Cape Breton Highlands, which is the biggest natural attraction in the province by a mile.
Consisting of low mountains with rock as old as a billion years into the past, they slope down dramatically at their western edge to the Gulf of St. Lawrence, and shockingly beautiful and wild beaches with the aggressive surf that you might expect considering that the eastern coast of the Highlands faces the open Atlantic, this place is not to be missed. Protected mostly as a national park, there is an abundant population of moose here as well, so get those cameras ready!
If you're looking for a place that defines the marine experience in this province, then hitting up the Eastern Shore via Marine Drive is a great way to accomplish this goal. The Eastern Shore is a series of fishing villages situated on remote rocky inlets, along with some of the best surfing beaches in the country (Lawrencetown Beach on its best days dwarfs the waves seen in Tofino, despite the fact that the latter place has more consistent surf).
Rock lovers will love strolling beneath the Joggins Fossil Cliffs, which contains the world's largest trove of fossils from the Carboniferous Era. During low tide (this area is situated along the Bay of Fundy, so be mindful of the tide times), rock bound records of insects, plants, and dinosaur ancestors can be found readily by archeological enthusiasts, making this place worthwhile for people of this persuasion.

source: Samuel and Audrey on YouTube
Top 101 Things To Do in Nova Scotia, Scotia For Visitors
From captivating coastlines to historic treasures, Nova Scotia promises an endless array of experiences. Here's a comprehensive list to make sure you capture the essence of this maritime province:
Natural Marvels
Cabot Trail: Drive through this scenic route in Cape Breton, offering unparalleled ocean vistas.
Bay of Fundy: Witness the world's highest tides and maybe even go tidal bore rafting.
Peggy's Cove: Marvel at the iconic lighthouse amid dramatic rocky outcrops.
Kejimkujik National Park: Camp under the stars and explore the ancient landscapes.
Cape Breton Highlands: Trek through this majestic national park.
Whale Watching: Head to Digby Neck and Islands for an unforgettable encounter.
Bird Island: Boat tours to see puffins and other seabirds.
Lunenburg: A UNESCO World Heritage Site with colorful waterfront buildings.
Beaches: Crystal Crescent, Melmerby, and Rainbow Haven are must-visits.
Historical Sites & Museums
Fortress of Louisbourg: A large reconstructed 18th-century French fortified town.
Alexander Graham Bell Museum: Discover the life of this famous inventor in Baddeck.
Halifax Citadel: Experience military history atop Halifax.
Maritime Museum of the Atlantic: Dive deep into Nova Scotia's seafaring history.
Acadian Village: A living museum portraying Acadian life from 1770 to 1949.
Ross Farm Museum: Experience farm life in the 1800s.
Africville Museum: Reflect on the history and legacy of the Africville community.
Sherbrooke Village: A historic village capturing 19th-century life.
Arts & Culture
Gaelic College: Learn about Scottish heritage and take a ceilidh dance lesson.
Art Gallery of Nova Scotia: Explore Atlantic Canada's premier art collection.
The Khyber: An artist-run center in a historic building.
Nova Scotia Folk Art Festival: Celebrate local artists in Lunenburg.
Celtic Colours International Festival: A fall festival showcasing Cape Breton's Celtic roots.

source: Samuel and Audrey on YouTube
Culinary Delights
Lobster Dinners: Relish this delicacy in its many forms.
Wineries: Visit the Annapolis Valley for wine tasting tours.
Seafood Festivals: Join the fun at the Digby Scallop Days or Clam Harbour Beach Sandcastle Festival.
Farmers' Markets: Halifax's Seaport Market is a highlight.
Jost Vineyards: Taste award-winning wines at this renowned vineyard.
Maple Syrup: Visit Sugar Moon Farm for pancakes and fresh syrup.
Craft Breweries: Sample local ales and lagers in breweries across the province.
Adventure & Activities
Surfing: Ride the waves at Lawrencetown Beach.
Kayaking: Paddle along the coastline or in the lakes.
Golfing: Tee off at Highlands Links or Cabot Links.
Cycling: Explore scenic routes like the Rum Runners Trail.
Sailing: Charter a boat or join a tour in the Atlantic waters.
Island Exploration
Sable Island: Known for its wild horses and unspoiled beaches.
Île Madame: Discover the quaint fishing villages and Acadian culture.
McNabs Island: A natural paradise in Halifax Harbor with forts and beaches.
Unique Accommodations
Stay in a Lighthouse: Such as the West Point Lighthouse Inn.
Glamping: Luxury camping experiences in the wilderness.
Historic Inns: Like the Queen Anne Inn in Annapolis Royal.
Music & Festivals
Stan Rogers Folk Festival: A must for folk music lovers.
Lunenburg Folk Harbour Festival: Celebrate traditional and contemporary folk music.
Celtic Music Interpretive Centre: Experience the lively tunes of Cape Breton.
Quaint Towns & Villages
Annapolis Royal: A town steeped in history with beautiful gardens.
Mahone Bay: Known for its picturesque churches and scenic views.
Truro: Visit Victoria Park and its beautiful waterfalls.
Seasonal Activities
Leaf-peeping: Witness the brilliant fall foliage, especially in the Cabot Trail.
Winter Sports: Skiing and snowboarding at Ski Wentworth or Ski Ben Eoin.
Ice Wine Festival: Celebrate this sweet treat in the Annapolis Valley.
Wellness & Relaxation
Tidal Bore Mud Sliding: A messy and fun way to experience the Fundy tides.
Spa Getaways: Relax at the luxurious Fox Harb'r Resort.
Yoga Retreats: Find inner peace amidst the province's natural beauty.
Off the Beaten Path
Visit Oak Island: Delve into the mystery of the Money Pit.
The Ovens Natural Park: Explore sea caves created by the pounding waves.
Blue Rocks: A peaceful seaside village perfect for photography.
Workshops & Learning
Blacksmithing: Try your hand at forging in the historic town of Louisbourg.
Rug Hooking: Learn this traditional craft in Chéticamp.
Sea Kayaking: Take lessons and explore the coast more confidently.
Local Crafts & Shopping
Amos Pewter: Watch molten pewter being cast in Mahone Bay.
NovaScotian Crystal: Admire the artistry of crystal-making in Halifax.
Farmers' Markets: Buy unique handmade crafts and fresh produce.
Parks & Gardens
Halifax Public Gardens: A Victorian-era garden in the heart of the city.
Annapolis Royal Historic Gardens: Travel through time via themed gardens.
Tangled Garden: A delightful blend of gardens and gourmet preserves.
Wildlife & Bird Watching
Seal Watching: Head to Seal Island to watch these playful creatures.
Bird Watching: Visit Cape Sable Island, renowned for its bird populations.
Turtle Tracking: Explore Kejimkujik's Seaside to possibly spot endangered sea turtles.
Local Celebrations & Traditions
Natal Day: Halifax's birthday celebrations with fireworks, concerts, and parades.
Apple Blossom Festival: Celebrate spring in the Annapolis Valley with pageants and parades.
Pictou Lobster Carnival: Enjoy lobster dishes, boat races, and musical performances.
Maritime Experiences
Lunenburg Dory Shop: Learn about traditional wooden boat building.
Sailing Tours: Embark on schooners like the Bluenose II or the Silva.
Deep-Sea Fishing: Cast your line in the Atlantic Ocean with local fishermen.
Architectural Wonders
St. Mary's Basilica: Admire this Gothic Revival architecture in Halifax.
Town Clock: Visit this iconic clock on Citadel Hill, functioning since 1803.
Grand-Pré National Historic Site: Reflect on Acadian history amidst beautiful surroundings.
Culinary Explorations
Donair: Try Halifax's official food, a deliciously spiced meat wrap.
Digby Scallops: Relish these world-famous delicacies.
Cooking Classes: Learn to prepare local dishes with Nova Scotian chefs.
Nightlife & Entertainment
The Lower Deck: Experience authentic maritime nightlife in Halifax.
Cape Breton's Kitchen Parties: Enjoy traditional music and dancing.
Neptune Theatre: Catch a play in Halifax's premier professional theatre.
Family Adventures
Discovery Centre: A science center in Halifax sure to fascinate young minds.
Hatfield Farm Cowboy Adventures: Horseback rides and wagon adventures await.
Magic Valley Fun Park: Enjoy rides and games for all ages.
Artistic Endeavors
Nova Scotia Centre for Craft and Design: Take a pottery or textile workshop.
Nocturne Art at Night: A fall festival showcasing Halifax's vibrant art scene.
Tatamagouche Grain Elevator Mural: Admire a piece of art on an unexpected canvas.
Scenic Train Rides
Orford Express: Experience luxury while witnessing Nova Scotia's changing landscapes.
Train Station Inn: Stay in a converted caboose or dine in a historic railway car.
Beach Adventures
Sandcastle Building: Compete in annual contests at Clam Harbour Beach.
Beachcombing: Explore the shores of Lawrencetown Beach for unique treasures.
Warm Saltwater Swimming: Enjoy the Northumberland Shore's beaches, warmest waters north of the Carolinas.
Eco-Tourism Experiences
Tobeatic Wilderness Area: Immerse yourself in the province's largest protected wilderness.
Cape Chignecto Coastal Trail: Experience a multi-day hike with dramatic clifftop views.
Seacology by Kayak: Explore the wonders of the seacoast ecology on a guided tour.
Winter Escapades
Snowshoeing in the Highlands: Traverse Cape Breton's winter wonderland.
Ice Fishing on Frozen Lakes: Embrace this chilly but rewarding activity.
Ski Tuonela: Experience the Maritimes' only telemark ski hill.
Star Gazing
Kejimkujik's Dark Sky Preserve: Witness celestial wonders in crystal-clear skies.
Star Gazing Events: Join local astronomy clubs for guided events throughout the year.
Whether you're an adventurer, a history buff, a nature lover, or someone seeking tranquility, Nova Scotia offers a smorgasbord of experiences. The above guide scratches the surface, but each point could be a unique adventure in itself. Dive deep, explore with an open heart, and let Nova Scotia's maritime magic enchant you.

source: Delightful Travellers on YouTube
What To Eat and Drink in Nova Scotia, Canada
Nestled on Canada's eastern coastline, Nova Scotia's culinary landscape is a reflection of its rich maritime heritage, fertile lands, and the fusion of cultures that have graced its shores for centuries. Here's a deep dive into the must-try foods and drinks of this Atlantic province:
Seafood Delights
Lobster: Nova Scotia is lobster country. Whether it's a lobster boil on the beach, a classic lobster roll, or a rich lobster bisque, this crustacean is a must-try.
Digby Scallops: Named after the town of Digby, these succulent scallops are renowned for their size and sweet flavor. Often pan-seared to perfection, they're a favorite in local restaurants.
Mussels and Clams: Steamed in white wine with garlic and herbs or enjoyed in a rich chowder, they're the essence of maritime flavor.
Snow Crab and Dungeness Crab: Sweet, tender, and perfect simply boiled or steamed.
Smoked Mackerel: Traditionally smoked, it's a delicious treat often spread on crackers or toast.
Traditional Dishes
Donair: Often dubbed the "official food of Halifax," this is a spiced meat treat served with tomatoes, onions, and a sweet, garlicky sauce, all wrapped up in a pita.
Acadian Rappie Pie: A comforting dish made from grated potatoes, broth, and meat, often chicken. It's a staple in Acadian homes.
Blueberry Grunt: A dessert that's a delightful mix of fresh blueberries and dumplings, often served with a scoop of vanilla ice cream.
Fresh Produce and Dairy
Annapolis Valley Apples: Known for its orchards, the Annapolis Valley offers a variety of apples that are crisp and flavorful.
Cheeses: From creamy blue to sharp cheddar, Nova Scotia's dairy farms produce some delightful cheeses. Look for Gouda from That Dutchman's Cheese Farm or Dragon's Breath Blue Cheese.
Wild Blueberries: Found in abundance, these berries are smaller and pack more flavor than their cultivated counterparts. They're perfect for pies, jams, and fresh snacking.
Meats and Poultry
Nova Scotia Lamb: Grass-fed and full of flavor, it's a staple in many upscale restaurants.
Braised Rabbit: Often paired with local wines and herbs, it's a delicacy in some traditional households.
Baked Goods
Annapolis Valley Apple Cider Bread: Made using local cider, this bread has a unique taste and texture.
Acadian Meat Pie: Typically served around Christmas, this savory pie is filled with a mixture of meats and spices.
Drinks
Local Wines: The Annapolis Valley, with its unique terroir, produces award-winning wines. Tidal Bay is a signature white wine appellation unique to Nova Scotia. Visit wineries like Benjamin Bridge and Luckett Vineyards.
Craft Beers: With breweries like Alexander Keith's (one of North America's oldest) to newer craft establishments like Good Robot and Boxing Rock, there's a brew for every palate.
Nova Scotia Spirits: Don't miss the smooth rums from Ironworks Distillery or the unique gins from Compass Distillers.
Cider: With apple orchards aplenty, ciders here are crisp and refreshing. Try offerings from Annapolis Cider Company or Bulwark Ciders.
Lobster Liqueur: Yes, you read that right! Ironworks Distillery produces this unique spirit made from lobster-infused brandy.
Sweet Treats
Maple Syrup: Produced in the early spring, Nova Scotian maple syrup is rich and flavorful. Visit places like Sugar Moon Farm where you can learn about production and indulge in a pancake feast.
Dulse: A salty seaweed snack often found in markets. It's an acquired taste but is deeply rooted in maritime tradition.
Nova Scotia's culinary heritage offers a palate-pleasing journey through its history, cultural influences, and the abundance of its land and sea. From the freshest of seafoods to the bounty of its orchards and vineyards, every meal here can be an exploration of taste, tradition, and terroir. Whether you're dining in a chic urban eatery in Halifax or a rustic seaside shack along the Cabot Trail, Nova Scotia promises a gastronomic adventure that satiates the soul as much as the stomach.

source: Food Network Canada on YouTube
Top Restaurants In Nova Scotia, Canada
Nova Scotia, with its wealth of fresh seafood, fertile lands, and a burgeoning culinary scene, boasts restaurants that range from the charmingly rustic to the elegantly contemporary. Here's a comprehensive guide to some of the province's top dining establishments:
1. Fleur de Sel (Lunenburg)
Overview: Tucked in the UNESCO World Heritage town of Lunenburg, Fleur de Sel champions local ingredients with French culinary finesse.
Specialties: Try their seafood risotto or the tender Nova Scotian lamb.
Ambiance: A cozy, romantic setting ideal for a memorable evening.
2. The Bicycle Thief (Halifax)
Overview: Nestled at Bishop's Landing on the Halifax waterfront, it offers North American food with an Italian soul.
Specialties: The fresh seafood pasta and osso buco are not to be missed.
Ambiance: Bustling and vibrant, with a touch of vintage charm.
3. The Five Fishermen (Halifax)
Overview: Renowned for its seafood and rich history; previously it was a schoolhouse and even a mortuary.
Specialties: The signature mussel bar and the lobster dinner are sublime.
Ambiance: A blend of historic charm with contemporary elegance.
4. The Canteen on Portland (Dartmouth)
Overview: A humble eatery that offers a delightful blend of comfort foods and gourmet dishes.
Specialties: Their Crobster Roll, a mix of crab and lobster, is iconic.
Ambiance: Casual and friendly, making you feel right at home.
5. EDNA (Halifax)
Overview: EDNA (Eat Drink Nourish Always) is a testament to sustainable dining with a menu that frequently changes based on local availability.
Specialties: The seafood charcuterie board is a fresh take on traditional charcuterie.
Ambiance: Trendy yet welcoming, with a touch of rustic decor.
6. The Press Gang (Halifax)
Overview: Situated in one of Halifax's oldest buildings, it offers seafood and a vast selection of oysters.
Specialties: The seafood chowder, enriched with brandy, stands out.
Ambiance: Historic with stone walls and candlelit tables, oozing old-world charm.
7. Charlene's Bayside Restaurant (Whycocomagh)
Overview: Overlooking the Whycocomagh Bay, this spot is known for its Acadian and Scottish influences.
Specialties: Dive into the seafood chowder or the lobster club sandwich.
Ambiance: Laid-back, with breathtaking bay views.
8. The Rustic Anchor (Truro)
Overview: A charming spot known for its generous portions and seafood platters.
Specialties: The seafood combo with clams, scallops, and haddock is a crowd-pleaser.
Ambiance: Relaxed with nautical-themed decor.
9. The Savvy Sailor (Lunenburg)
Overview: A favorite breakfast and lunch spot among locals and travelers.
Specialties: Their lobster eggs benedict is a breakfast game-changer.
Ambiance: Casual, with an open deck overlooking the waterfront.
10. The Seaside Shanty (Chester Basin)
Overview: Located beside the serene waters of the South Shore, it offers a quintessential maritime dining experience.
Specialties: The lobster roll and seafood chowder are a must-try.
Ambiance: Rustic maritime, complemented by panoramic ocean views.
11. Chives Canadian Bistro (Halifax)
Overview: A culinary gem in downtown Halifax that focuses on Canadian fare with local and seasonal ingredients.
Specialties: Their duck confit and beet salad are notable highlights.
Ambiance: Contemporary chic, with artwork from local artists adorning the walls.
12. La Torta Pizzeria (Wolfville)
Overview: A haven for pizza lovers, this pizzeria offers authentic wood-fired pizzas.
Specialties: The 'Nduja Sausage and Honey pizza strikes a balance of spicy and sweet.
Ambiance: Cozy, with an open kitchen where you can watch chefs work their magic.
13. Mateus Bistro (Mahone Bay)
Overview: A quaint bistro offering Mediterranean dishes with a Nova Scotian twist.
Specialties: The seafood paella is rich, flavorful, and generously portioned.
Ambiance: Intimate with European flair, complemented by local art on the walls.
14. The Dancing Goat (Margaree)
Overview: Located in the Cape Breton Highlands, it's both a bakery and cafe, best known for its delectable pastries and sandwiches.
Specialties: Goat cheese salad and almond croissants are visitor favorites.
Ambiance: Casual and welcoming, it feels like a warm countryside kitchen.
15. Morris East (Halifax)
Overview: An intimate and innovative restaurant offering wood-fired pizzas and a diverse menu.
Specialties: The Pear & Prosciutto pizza, with its sweet and salty play, is a delight.
Ambiance: Modern, vibrant, and cozy, with a touch of rustic woodwork.
16. Lightfoot & Wolfville Vineyards (Wolfville)
Overview: More than just a vineyard, it's a dining experience where wines are paired with farm-to-table dishes.
Specialties: Enjoy the charcuterie board with their Tidal Bay wine.
Ambiance: Elegant and rustic, with stunning views of the Bay of Fundy.
17. Sugar Moon Farm (Earltown)
Overview: A log pancake house set on a maple farm, offering all-day breakfast.
Specialties: Their pancakes with maple syrup tapped from their own trees are legendary.
Ambiance: Rustic, warm, and enveloped by nature, it's a true Canadian experience.
18. Le Caveau Restaurant (Grand Pré)
Overview: Located at the Domaine de Grand Pré winery, it offers gourmet dining inspired by the seasons.
Specialties: Their braised rabbit and wine pairings are exquisite.
Ambiance: Romantic and sophisticated, overlooking the vineyards.
19. The Red Shoe Pub (Mabou)
Overview: Owned by the famous Rankin family, it's a pub offering hearty meals and live music.
Specialties: Traditional Gaelic dishes like fish cakes and seafood chowder.
Ambiance: Lively and spirited, with foot-tapping Gaelic tunes playing.
20. The Kiwi Café (Chester)
Overview: A charming café known for its fresh and wholesome offerings.
Specialties: Avocado toast and fresh-baked Kiwi pies are favorites.
Ambiance: Casual, laid-back, with a sunny patio perfect for a relaxing brunch.
Nova Scotia's dining scene is as diverse as its landscape. Whether you're savoring lobster by the lighthouse, indulging in gourmet cuisine in a historic building, or enjoying a hearty breakfast overlooking the harbor, Nova Scotia's restaurants promise not just a meal, but an experience. With fresh ingredients sourced from its backyards, oceans, and farms, every dish is a reflection of the province's rich culinary heritage, infused with modern twists and global flavors. So, on your next trip to Nova Scotia, ensure that you come with an appetite ready to be satiated by the province's finest establishments.

source: Samuel and Audrey on YouTube
Tours For Visitors To Nova Scotia, Canada
Nova Scotia offers an abundance of tours for visitors to truly immerse in its multifaceted charm. From the rugged coastline of Cape Breton to the lush Annapolis Valley, there's a tour for every interest. Here's a comprehensive guide:
1. The Cabot Trail Drive
Overview: One of North America's most famous drives, this scenic route wraps around Cape Breton Island, offering breathtaking ocean vistas, highland scenery, and picturesque villages.
Highlights: Skyline Trail hike, whale watching in Pleasant Bay, and artisan shops in Chéticamp.
2. Whale Watching Tours
Overview: Nova Scotia's waters are teeming with whales. Depending on the region and season, you might spot humpbacks, minkes, or even the majestic blue whale.
Recommended Operators: Brier Island Whale and Seabird Cruises, Captain Mark's Whale and Seal Cruise.
3. Historic Halifax: A Walking Tour
Overview: Dive deep into the rich history of Halifax, exploring its historic waterfront, landmarks, and architecture.
Highlights: Citadel Hill, Halifax Public Gardens, and the Maritime Museum of the Atlantic.
4. Winery Tours in Annapolis Valley
Overview: Dubbed the wine region of Nova Scotia, the Annapolis Valley boasts wineries producing world-class wines.
Highlights: Grand Pré Wines, Benjamin Bridge vineyards, and Luckett Vineyards with its iconic phone booth.
5. Tidal Bore Rafting on the Shubenacadie River
Overview: Experience the raw power of the Bay of Fundy's tides by riding its waves on zodiac boats.
Recommended Operators: Tidal Bore Rafting Resort, River Runners Tidal Bore Rafting.
6. Sea Kayaking Tours
Overview: Paddle through the serene waters of Nova Scotia, exploring coves, islands, and coastal habitats.
Recommended Areas: Blue Rocks, Cape LaHave Islands, and Kejimkujik National Park.
7. Alexander Keith's Brewery Tour
Overview: Delve into the history of one of North America's oldest breweries, established in 1820.
Highlights: Period-costumed guides, beer sampling, and insights into the brewing process.

source: Samuel and Audrey on YouTube
8. Cape Breton Highlands National Park Tours
Overview: Explore the highlands by foot, bike, or car, absorbing the stunning landscapes and diverse ecosystems.
Highlights: Fishing Cove trail, La Bloc beach, and the Lone Shieling.
9. Lobster Experience Tours
Overview: Engage in an authentic maritime experience, catching, cooking, and savoring lobsters.
Recommended Operators: Murphy's The Cable Wharf and Halls Harbour Lobster Pound.
10. Fortress of Louisbourg Tour
Overview: Step back in time at this reconstructed 18th-century French fortress.
Highlights: Period-costumed interpreters, historical reenactments, and traditional French cuisine.
11. Ghost Walks and Paranormal Tours
Overview: Delve into the mysterious tales and ghost stories that lurk in Nova Scotia's past.
Recommended Operators: Tattle Tours in Halifax and The Original Louisbourg Ghost Walk.
12. Mi'kmaw Cultural Tours
Overview: Learn about the First Nations Mi'kmaw people, their history, traditions, and connection to the land.
Recommended Spots: Eskasoni Cultural Journeys and Mi'kmawey Debert Cultural Centre.
13. Digby Scallop Fishing Experience
Overview: Join local fishermen aboard a vessel to learn about and participate in scallop fishing.
Highlights: Dragging for scallops, cleaning and shucking demonstrations, and, of course, tasting the freshest scallops.

source: Samuel and Audrey on YouTube
14. Peggy's Cove Coastal Tour
Overview: This iconic lighthouse and fishing village offers an enchanting coastal experience.
Highlights: The lighthouse at sunset, the granite coastal formations, and the quaint St. John's Anglican Church.
15. Sable Island Adventure
Overview: Venture to this remote island known for its wild horse populations and shipwrecks.
Highlights: Wild horse sightings, seal colonies, and the island's undisturbed beauty.
16. Lunenburg Walking Tours
Overview: Discover Lunenburg, a UNESCO World Heritage site, known for its preserved British colonial architecture.
Highlights: The Fisheries Museum of the Atlantic, Lunenburg Academy, and insights into the town's maritime history.
17. Bay of Fundy Fossil Hunt
Overview: Explore the ancient seabeds and cliffs in search of 300-million-year-old fossils.
Highlights: Fossilized footprints, ancient tree trunks, and guided interpretations of prehistoric life.
18. The Celtic Colors International Festival Tour
Overview: Held annually in October, it celebrates the Celtic roots of Cape Breton Island.
Highlights: Traditional music, dance performances, and community meals.
19. Joggins Fossil Cliffs Interpretive Tour
Overview: A UNESCO World Heritage site, these cliffs offer a detailed record of the Coal Age.
Highlights: Well-preserved fossil evidence of the world's oldest reptiles, guided beach tours, and the Interpretive Centre's exhibits.
20. The Acadian Experience
Overview: Dive into the history and culture of the Acadian people in regions like Clare and Argyle.
Highlights: Traditional Acadian meals, historical reenactments, and vibrant music and dance.
Nova Scotia is not just a destination; it's an experience. With tours catering to a wide array of interests, from the nature enthusiast to the history buff, there's a journey waiting for every visitor. The province, with its rugged coastlines, rolling vineyards, and historic settlements, promises memories that last a lifetime. Whether you're sipping wine amid the vines, echoing tales of ghosts in historic alleyways, or watching a humpback breach in the Atlantic's cool waters, Nova Scotia's tours provide a canvas of rich experiences against a backdrop of unmatched natural beauty.

source: Samuel and Audrey on YouTube
Nova Scotia Accommodations Guide: Hotels, Guesthouses and Hostels
Nestled in the heart of Canada's Atlantic coast, Nova Scotia is a blend of rugged coastlines, verdant landscapes, and rich history, making it a premier destination for travelers. To cater to its diverse visitors, the province offers a myriad of accommodation options. Whether you're a luxury seeker or a budget traveler, Nova Scotia's lodgings promise comfort, character, and a touch of maritime charm.
Hotels
1. The Lord Nelson Hotel & Suites (Halifax)
Overview: A historic hotel, blending old-world charm with modern amenities, located adjacent to the Public Gardens.
Features: Elegant rooms, upscale dining, and proximity to Halifax's major attractions.
2. Digby Pines Golf Resort and Spa (Digby)
Overview: Situated on the Bay of Fundy, it's known for its golf course and spa treatments.
Features: Norman-style chateau architecture, outdoor pool, and seafood-centric Churchill's Restaurant.
3. Keltic Lodge Resort and Spa (Ingonish Beach)
Overview: Perched on the cliffs of Middle Head Peninsula, it offers panoramic views of the Atlantic.
Features: Spa facilities, hiking trails, and a renowned golf course.
4. The Westin Nova Scotian (Halifax)
Overview: A luxury waterfront hotel in the heart of downtown Halifax.
Features: Harbor views, modern amenities, and the award-winning Seaport Farmers' Market nearby.
Guesthouses
5. Blue Tin Roof Timber Frame B&B (Antigonish)
Overview: An eco-friendly timber house offering a blend of rustic charm and modern amenities.
Features: Solar-powered facilities, homemade breakfasts, and proximity to Cape George hiking trails.
6. DesBarres Manor Inn (Guysborough)
Overview: A 19th-century manor converted into a guesthouse with elegantly appointed rooms.
Features: Six acres of gardens, gourmet dining, and wine tastings.
7. A Seafaring Maiden Bed and Breakfast (Annapolis Royal)
Overview: A historic B&B named after the owner's seafaring ancestors.
Features: River views, antique furnishings, and a library filled with maritime literature.
Hostels
8. HI-Halifax Heritage House Hostel (Halifax)
Overview: A budget-friendly option located in downtown Halifax, ideal for backpackers and solo travelers.
Features: Shared dormitories, communal kitchen, and regular social events.
9. Cabot Trail Hostel (Pleasant Bay)
Overview: Nestled along the scenic Cabot Trail, it's a great pit-stop for hikers and nature enthusiasts.
Features: Shared and private rooms, communal lounge, and easy access to hiking trails.
10. Bear on the Lake Guesthouse (Whycocomagh)
Overview: Overlooking the Bras d'Or Lake, it offers a rustic backpacker experience.
Features: Water sports rentals, BBQ facilities, and regular music jams.
Nova Scotia's accommodations mirror its diverse landscapes and rich heritage. Luxury hotels with panoramic views, guesthouses that resonate with history, and hostels brimming with camaraderie; the province offers something for every kind of traveler. Each lodging option provides an opportunity to engage with the local culture, be it through a gourmet dish inspired by Nova Scotia's bountiful seas, a piece of art or craft adorning your room, or a song shared in a hostel's communal space.
Beyond a mere place to rest, these accommodations offer a deeper understanding and connection to Nova Scotia's landscapes, its stories, and its warm-hearted people. So, whether you're gazing at the Atlantic from a grand hotel suite, relishing a homemade breakfast in a quaint B&B, or swapping tales with fellow travelers in a lively hostel, in Nova Scotia, every stay is a story in itself.
Off The Beaten Path Destinations and Small Towns To Visit In Nova Scotia
Nova Scotia is dotted with charming small towns and hidden gems that often escape the casual traveler's itinerary. Venturing beyond the well-trodden paths can lead to some of the province's most enchanting experiences. Here's a curated list of off-the-beaten-path destinations and quaint towns that beckon with their unique charm.

source: Samuel and Audrey on YouTube
Mahone Bay
Location: South Shore
Highlights:

Known for its iconic Three Churches that line the waterfront.
A vibrant arts community with numerous galleries and craft shops.
Annual events like the Scarecrow Festival and the Classic Boat Festival.
Advocate Harbour
Location: Bay of Fundy
Highlights:

Offers some of the most stunning views of the Bay of Fundy's tides.
Cape Chignecto Coastal Trail for hiking enthusiasts.
Close to the intriguing Three Sisters sea stacks.
Brier Island
Location: Off the coast of Digby Neck
Highlights:

Renowned for whale watching tours.
Lighthouses, rugged coastlines, and pristine nature reserves.
A migratory path for many bird species making it a bird-watcher's paradise.
Guysborough
Location: Eastern Shore
Highlights:

A serene town that offers waterfront strolls and local eateries.
The historic DesBarres Manor Inn for a glimpse of 19th-century luxury.
Osprey Shores Golf Resort for golf enthusiasts.
Mabou
Location: Cape Breton Island
Highlights:

Home to lively Celtic music at the Red Shoe Pub.
Scenic drives and proximity to the Ceilidh Trail.
Mabou Farmers Market showcasing local produce and crafts.
Annapolis Royal
Location: Annapolis Valley
Highlights:

Rich in history with sites like Fort Anne and Port-Royal National Historic Sites.
Beautiful gardens including the Annapolis Royal Historic Gardens.
Offers ghost town tours, making it a delight for history buffs.
Pictou
Location: Northumberland Shore
Highlights:

Known as the "Birthplace of New Scotland" since it's where the first Scottish immigrants landed in 1773.
The Hector Heritage Quay, a replica of the ship that brought the Scots.
Local seafood, particularly the lobster.
Sherbrooke
Location: Eastern Shore
Highlights:

Sherbrooke Village, a living history museum that depicts a typical Nova Scotian village from 1860 to pre-WWI.
Beautiful riverside walks and a taste of the Gold Rush era.

source: Samuel and Audrey on YouTube
Tatamagouche
Location: Northumberland Shore
Highlights:

Artisan shops and local craft breweries.
Train Station Inn, where guests can stay in retrofitted train cars.
Close to the serene Rushton's Beach Provincial Park.
Bear River
Location: Between Annapolis Valley and Digby Neck
Highlights:

Known as the "Village on Stilts" because of its homes and shops built on stilts along the tidal river.
A hub for artists, with numerous studios and galleries.
Nearby vineyards and wineries, with a local emphasis on blueberry wines.

source: Samuel and Audrey on YouTube
Lunenburg
Location: South Shore
Highlights:

A UNESCO World Heritage site known for its brightly-colored historic buildings.
Home to the Bluenose II, a replica of the famed racing schooner.
Lunenburg School of the Arts offers workshops for artistic souls.
Digby
Location: Bay of Fundy
Highlights:

Renowned for its scallop fishing.
Offers views of the highest tides in the world.
Near the Digby Neck, a series of islands and peninsulas perfect for hiking and bird-watching.
Wolfville
Location: Annapolis Valley
Highlights:

Known for Acadia University and the surrounding student-driven vibrancy.
Near the Grand-Pré National Historic Site, a memorial to the Acadian way of life and the 1755 deportation.
Hosts the annual Devour! The Food Film Fest.
Liverpool
Location: Queens County
Highlights:

Rich privateering history visible at the Queens County Museum.
Annual Privateer Days Festival in June.
Nearby Kejimkujik National Park offers outdoor adventures.
Antigonish
Location: Northeastern Nova Scotia
Highlights:

Home to St. Francis Xavier University.
Known for the Antigonish Highland Games, the oldest continuous highland games outside of Scotland.
The local Farmer's Market offers fresh produce and crafts.
Parrsboro
Location: Bay of Fundy
Highlights:

The Fundy Geological Museum offers insight into the region's ancient geological history.
Ships Company Theatre hosts plays in a unique venue.
Popular for gem and fossil hunting along its shores.
Shelburne
Location: South Shore
Highlights:

Historic waterfront with well-preserved Loyalist-era architecture.
The Shelburne County Museum showcases the town's rich seafaring history.
Annual Lobster Festival in July.
Baddeck
Location: Cape Breton Island
Highlights:

Gateway to the Cabot Trail.
Alexander Graham Bell National Historic Site provides a glimpse into the inventor's life.
Offers boating and sailing on the Bras d'Or Lake.
Truro
Location: Central Nova Scotia
Highlights:

Known as the "Hub of Nova Scotia" due to its central location.
The Victoria Park boasts waterfalls and woodland trails.
The tidal bore in the Salmon River is a natural phenomenon to witness.

source: Samuel and Audrey on YouTube
LaHave
Location: South Shore
Highlights:

Scenic ferry ride across the LaHave River.
LaHave Bakery offers delightful baked goods in a historic building.
Nearby beaches like Crescent Beach are serene and beautiful.
Nova Scotia's allure isn't just in its famous landmarks but in the serene ambiances, rich histories, and welcoming communities of its lesser-known towns and destinations. Venturing off the main routes offers a chance to immerse oneself in authentic Maritime culture, taste the bounty of local harvests, and witness the province's raw, untouched beauty. Whether you're a history buff, an art enthusiast, a nature lover, or simply someone seeking a quiet escape, these destinations promise memorable experiences. Safe and happy travels!

source: Samuel and Audrey on YouTube
Day Trips From Nova Scotia To Other Provinces In Canada
While Nova Scotia itself offers a bounty of attractions, its position in the Maritimes also makes it a great launching point for day trips to neighboring provinces. These excursions allow visitors to experience a broader spectrum of Canadian culture, history, and natural beauty, all within a day's reach. Here are some unforgettable day trips you can consider:
Moncton, New Brunswick
Travel Time: Approximately 2.5 hours from Amherst, NS.
Highlights:

Magnetic Hill: Experience the optical illusion where cars seem to roll uphill.
Tidal Bore Park: Watch the impressive tidal bore, a phenomenon caused by the Bay of Fundy tides.
Magic Mountain Water Park: Perfect for families looking to cool off and have fun.
Charlottetown, Prince Edward Island
Travel Time: Approximately 3 hours from Amherst, NS, including the Confederation Bridge crossing.
Highlights:

Province House National Historic Site: The birthplace of the Canadian Confederation.
Victoria Row: Bustling with restaurants, boutiques, and live music during summers.
Charlottetown Waterfront: Perfect for a leisurely stroll or dining with a view.
Hopewell Rocks, New Brunswick
Travel Time: Approximately 2 hours from Amherst, NS.
Highlights:

The Rocks: Visit during low tide to walk on the ocean floor and during high tide for kayaking.
Bay of Fundy Geological Museum: Understand the science behind the world's highest tides.
Saint John, New Brunswick
Travel Time: Approximately 3.5 hours from Digby, NS, by ferry.
Highlights:

Reversing Rapids: Witness the spectacle where the river flows backward due to tidal action.
Saint John City Market: Canada's oldest continuously operated farmer's market.
Irving Nature Park: Coastal landscapes and diverse ecosystems are abundant in this urban proximity park.
Fredericton, New Brunswick
Travel Time: Approximately 4 hours from Amherst, NS.
Highlights:

The Historic Garrison District: Filled with artists, historic sites, and live performances.
Odell Park: 432 acres of forested park perfect for hiking and relaxation.
Beaverbrook Art Gallery: Discover a rich collection of British and Canadian art.
Cape Jourimain Nature Centre, New Brunswick
Travel Time: Approximately 1 hour from Amherst, NS.
Highlights:

Iceboat Landing Restaurant: Enjoy local dishes with a panoramic view of the Confederation Bridge.
Interpretive Exhibits: Understand the local ecology, history, and culture.
Trails: Explore marshes, forests, and coastal environments.
Shediac, New Brunswick
Travel Time: Approximately 2 hours 30 minutes from Amherst, NS.
Highlights:

World's Largest Lobster Statue: A perfect spot for a unique photo op.
Shediac Bay Cruises: Discover the bay and learn about lobster fishing.
Parlee Beach Provincial Park: One of the North Shore's finest beaches, known for its warm waters.
Summerside, Prince Edward Island
Travel Time: Approximately 2 hours 45 minutes from Amherst, NS via the Confederation Bridge.
Highlights:

Harbourfront Theatre: A focal point for cultural events and performances.
Summerside's Historic Downtown: Wander around charming streets filled with heritage homes and murals.
The College of Piping: Experience Celtic arts and watch mesmerizing bagpiping and dance performances.
Fundy National Park, New Brunswick
Travel Time: Approximately 2 hours 45 minutes from Amherst, NS.
Highlights:

Hiking Trails: Explore over 100 km of trails that highlight the park's diverse terrain and ecosystems.
Dickson Falls: The park's most famous and accessible waterfall.
Alma: A picturesque fishing village on the park's boundary where you can indulge in fresh seafood.
Cavendish, Prince Edward Island
Travel Time: Approximately 3 hours 15 minutes from Amherst, NS via the Confederation Bridge.
Highlights:

Anne of Green Gables Museum: Step into the world of Lucy Maud Montgomery's beloved character.
Cavendish Beach: A serene expanse of sandy shores and dunes.
Green Gables Heritage Place: Discover the historic house, landscapes, and trails that inspired Montgomery's stories.
Nova Scotia's proximity to its neighboring provinces offers travelers the unique opportunity to experience the richness of Maritime Canada within the span of a day. Each trip provides a new perspective, be it the architectural beauty of Charlottetown, the geological wonders of Hopewell Rocks, or the vibrant pulse of Moncton. Thus, while Nova Scotia remains the base, the Maritime adventure expands, promising memories, stories, and experiences that are quintessentially Canadian.
When planning these day trips, always check for the latest travel advisories, especially if there are seasonal conditions or events that might affect travel. And remember, while these destinations are close, it's essential to start early to make the most of your day.
Province Of Nova Scotia Transportation Guide
Nova Scotia, with its craggy coastlines, rolling landscapes, and vibrant cities, is a gem in Canada's Atlantic crown. For visitors and residents alike, understanding the nuances of the province's transportation system is essential for seamless travels. This comprehensive guide covers everything you need to know about getting around Nova Scotia.
Airports
Halifax Stanfield International Airport (YHZ)
Located in Enfield, near Halifax, this is Nova Scotia's primary international gateway.
Facilities: Multiple car rental agencies, shuttle services, taxi stands, and public transportation options.
Sydney/J.A. Douglas McCurdy Airport (YQY)
Serving the eastern part of the province, especially Cape Breton Island.
Facilities: Car rentals and taxi services.
Driving
Nova Scotia's road network is well-maintained, offering scenic drives like the famed Cabot Trail.
Car Rentals: All major car rental agencies operate, especially at airports and in Halifax.
Driving Tips:

Remember to drive on the right side.
Stay updated about seasonal road conditions, especially in winter.
Respect wildlife warnings, especially in rural areas.
Public Transportation
Halifax Transit
Offers bus and ferry services in the Halifax Regional Municipality.
MetroX service provides express routes between the city and the airport.
Kings Transit
Serves communities in the Annapolis Valley and Kings County.
Ferries
Halifax-Dartmouth Ferries: Connects Halifax to Dartmouth, offering not just transportation but also scenic views of the harbor.
Nova Scotia-Maine Ferry: Operates between Yarmouth and Bar Harbor, Maine.
Interprovincial Ferries: Connects Nova Scotia with Prince Edward Island and Newfoundland.
Railways
VIA Rail's 'The Ocean'
This train service links Halifax with Montreal, providing a scenic journey through the Maritimes and Quebec.
Offers sleeper class, economy class, and panoramic observation cars.
Biking
Nova Scotia is becoming increasingly bike-friendly, especially in urban areas.
Popular Routes: Cabot Trail, Annapolis Valley, and the Rum Runners Trail.
Bike rentals are available in major cities and tourist spots.
Walking
Urban centers like Halifax and Sydney offer pedestrian-friendly areas.
Explore the Halifax Waterfront Boardwalk, one of the world's longest downtown boardwalks.
Taxis and Rideshares
Taxis are available throughout the province, with major stands at airports, train stations, and downtown Halifax.
Rideshare services like Uber and Lyft operate primarily in Halifax but are expanding to other parts of the province.
Coach/Bus Services
Maritime Bus
Provides intercity connections throughout the Maritimes.
Links major towns and cities within Nova Scotia and also offers routes to neighboring provinces.
Nova Scotia, while rich in natural beauty, is also equipped with a comprehensive and efficient transportation network that makes exploring its vast landscapes both convenient and enjoyable. Whether you're cruising down the Cabot Trail, hopping on a ferry to a nearby island, or simply strolling along the Halifax waterfront, Nova Scotia's diverse transportation options cater to every traveler's needs. As always, it's crucial to plan ahead, especially during peak tourist seasons, and familiarize oneself with local regulations and practices, ensuring a smooth journey through this maritime jewel. Safe travels!

source: The Travel Guide on YouTube
Nova Scotia 1 Day Travel Itinerary
If you only have one day to spend in Nova Scotia, the vibrant capital city of Halifax offers a captivating blend of maritime history, urban charm, and stunning coastal views. Let's dive into an immersive 24-hour journey through Halifax.
Morning
7:00 am – Sunrise at Citadel Hill
Start your day by witnessing the sunrise from the Halifax Citadel National Historic Site. It offers panoramic views of the city and harbor. The early morning ambiance atop this historic fortress is truly magical.
8:00 am – Breakfast at The Old Apothecary
Head downtown to The Old Apothecary on Barrington Street. Enjoy freshly baked croissants, artisanal bread, and robust coffee.
9:00 am – Halifax Public Gardens
A short walk from Barrington Street, these Victorian-era gardens are a tranquil oasis in the heart of the city. Wander through the meticulously curated flower beds, ponds, and gaze at the iconic bandstand.
Mid-Morning
10:00 am – Maritime Museum of the Atlantic
Dive deep into Nova Scotia's maritime heritage. Highlights include exhibits on the Titanic, the 1917 Halifax Explosion, and an array of historic vessels in the museum's harbor.
11:30 am – Halifax Waterfront Boardwalk
Stroll along North America's longest boardwalk. Explore the various shops, historic buildings, and public art installations. Don't forget to touch the wave – a favorite local sculpture.
Afternoon
12:30 pm – Lunch at Salty's
Located right on the waterfront, Salty's offers fresh seafood dishes, from lobster rolls to hearty clam chowder, with a side of harbor views.
2:00 pm – Alexander Keith's Brewery Tour
Immerse yourself in Nova Scotian brewing history. Established in 1820, the tour provides insights into old brewing techniques, complete with costumed guides and, of course, beer sampling.
3:30 pm – Art Gallery of Nova Scotia
Delve into Atlantic Canada's premier art collection. The gallery features indigenous art, folk art, and pieces from renowned regional artists.
Late Afternoon
5:00 pm – Point Pleasant Park
A perfect spot for a leisurely walk or a brisk hike. This seaside park boasts 39 km of trails, historic ruins, and views of the entrance to Halifax Harbor.
Evening
7:00 pm – Dinner at The Bicycle Thief
Located back on the waterfront, this restaurant offers North American food with an Italian soul, coupled with a robust wine list.
9:00 pm – Evening Drinks at The Stubborn Goat Gastropub
Wind down your day with craft beers, local wines, or artisanal cocktails at this lively pub. Their rooftop seating is a bonus on clear nights.
Late Night
11:00 pm – Midnight Stroll at the Waterfront
The boardwalk takes on a serene charm after dark. The twinkling lights, gentle waves, and the distant lullaby of boat horns are the perfect way to conclude your day.
Halifax is a city that beautifully merges its rich maritime past with its vibrant present. In just one day, you'll experience the soul of Nova Scotia – from its seafaring history to its gastronomic delights, from its lush parks to its spirited arts scene. Remember, while this itinerary is packed to make the most of your time, the real charm of Halifax often lies in the unexpected: a street musician's tune, a chat with a friendly local, or a sudden ocean breeze that carries stories of ages past. Enjoy every moment!

source: Hey Nadine on YouTube
Nova Scotia 3-4 Days Travel Itinerary
Crisscrossed by rugged coastlines, dotted with historic towns, and infused with a rich maritime culture, Nova Scotia promises an adventure every traveler craves. This 3-4 day itinerary, focused on the must-visit spots and some off-the-beaten-path attractions, ensures you experience the essence of this maritime province.
Day 1: Halifax – The Ocean's Capital
Morning:
Halifax Citadel National Historic Site: Begin with panoramic views of the city from this star-shaped fortress. Delve into the history of the city and perhaps witness the daily firing of the noon gun.
Afternoon:
Maritime Museum of the Atlantic: Explore Nova Scotia's maritime heritage, from shipwrecks to the Titanic.
Lunch at The Bicycle Thief: Savor North American food with an Italian twist, right on the waterfront.
Halifax Waterfront Boardwalk: A leisurely stroll lets you enjoy shops, public art, and the smell of the sea. Don't miss the Canadian Museum of Immigration at Pier 21.
Evening:
Dinner at Edna: A culinary gem offering a seasonally changing menu.
Alexander Keith's Brewery Tour: Understand the beer-making process at one of North America's oldest breweries and enjoy some samples.
Day 2: Lunenburg and Mahone Bay
Morning:
Drive to Lunenburg: A UNESCO World Heritage site, this town offers colorful historic buildings and a rich fishing legacy.
Fisheries Museum of the Atlantic: Dive deep into the maritime culture and the town's fishing history.
Afternoon:
Mahone Bay: Just a short drive from Lunenburg, this town is famous for its picturesque Three Churches. Wander the streets, explore artisan shops, and relish a waterside lunch.
Lunch at The Biscuit Eater Café: Located in Mahone Bay, it's known for its cozy ambiance and delectable pastries.
Evening:
Return to Halifax for Dinner at Stories: Located in the Halliburton House Inn, it offers local delicacies in an intimate setting.
Day 3: Peggy's Cove and Cabot Trail Start
Morning:
Peggy's Cove: A postcard-perfect fishing village with the iconic Peggy's Point Lighthouse. The raw beauty of the rugged coastline is a sight to behold.
Afternoon:
Drive to Baddeck: This will be your starting point for the Cabot Trail. The drive will take most of your afternoon, but the scenic views along the way are worth it.
Alexander Graham Bell National Historic Site: Once in Baddeck, learn about the life and inventions of this iconic inventor.
Evening:
Dinner at The Freight Shed: Located in Baddeck, enjoy waterfront dining with views of the Bras d'Or Lake.
Day 4: Exploring the Cabot Trail
Morning and Afternoon:
Cabot Trail: One of the world's most scenic drives. Meandering through Cape Breton Highlands National Park, it offers breathtaking ocean vistas, steep cliffs, and lush forests. Enjoy hiking trails like the Skyline Trail.
Lunch at Rusty Anchor: Relish seafood delicacies with brilliant views of Pleasant Bay.
Evening:
Return to Baddeck
Dinner at the Lakeside Cafe: End your trip with a hearty meal and reminisce about your adventures.
Conclusion:
This 3-4 day itinerary is a whirlwind of experiences, from the hustle and bustle of Halifax to the serene beauty of the Cabot Trail. Nova Scotia's rich tapestry of history, nature, and culture unfolds before you, offering an unforgettable Maritime escapade. Make sure to book accommodations in advance, especially during peak seasons, and always account for driving times when planning your days. Safe travels!

source: Must Do Canada on YouTube
Nova Scotia 1 Week Travel Itinerary
Nova Scotia, often referred to as Canada's Ocean Playground, is a beautiful amalgamation of rich maritime history, picturesque coastal landscapes, vibrant cultural hubs, and the warmth of its people. With a week in hand, one can delve deeper into the diverse experiences this province offers. Here's an expansive itinerary tailored for a memorable week.
Day 1: Halifax – A Dive into Maritime Heritage
Morning:
Halifax Citadel National Historic Site: Begin your journey with a panoramic view of the capital. Learn about its rich history and witness the daily firing of the noon gun.
Afternoon:
Maritime Museum of the Atlantic: Explore the province's seafaring legacy.
Lunch at The Bicycle Thief: Satisfy your palate with their North American cuisine blended with Italian soul.
Halifax Waterfront Boardwalk: A post-lunch leisurely walk along the vibrant waterfront is a must.
Evening:
Dinner at Lot Six: A historic setting offering a mix of classic and contemporary dishes.
Day 2: Exploring Beyond Halifax
Morning:
Drive to Peggy's Cove: Marvel at the iconic lighthouse and absorb the beauty of this classic fishing village.
Afternoon:
Head to Lunenburg: Wander through this UNESCO World Heritage site, reveling in its historic charm.
Fisheries Museum of the Atlantic: Understand the heart of Nova Scotia's fishing history.
Evening:
Overnight in Lunenburg: Delight in the local flavors at the Grand Banker Bar & Grill for dinner.
Day 3: South Shore Discoveries
Morning:
Mahone Bay: Visit the iconic Three Churches and relish the serenity of this small town.
Afternoon:
Drive to Shelburne: A town with Loyalist heritage and beautiful historic waterfront buildings.
Lunch at Charlotte Lane Café: A charming spot with a fusion of Canadian and European dishes.
Evening:
Stay in Yarmouth: Experience the beauty of the southwestern tip of Nova Scotia. Dine at Rudder's Seafood Restaurant and Brew Pub.
Day 4: Digby and Annapolis Royal
Morning:
Ferry to Digby: Renowned for its delicious scallops.
Afternoon:
Visit Annapolis Royal: Explore the historical sites, like Fort Anne.
Lunch at Leo's Café: Known for its cozy atmosphere and tasty dishes.
Evening:
Stay in Wolfville: A cultural heart with a youthful vibe due to Acadia University. For dinner, The Library Pub is a local favorite.
Day 5: Bay of Fundy Adventures
Morning:
Visit Grand-Pré National Historic Site: Immerse in Acadian history and culture.
Afternoon:
Experience the Bay of Fundy's tides: Go tidal bore rafting or visit the Hall's Harbour to witness the world's highest tides.
Lunch at Hall's Harbour Lobster Pound and Restaurant for a classic maritime seafood experience.
Evening:
Drive to Truro for an overnight stay. Savor dinner at Bistro 22.
Day 6: Cape Breton Bound
Morning and Afternoon:
Drive to Baddeck: The gateway to the Cabot Trail.
Visit the Alexander Graham Bell National Historic Site.
Lunch at The Freight Shed Waterside Bistro.
Evening:
Start the Cabot Trail: With its breathtaking vistas, it's one of the world's most scenic drives. Stay overnight in Chéticamp. For dinner, try Le Gabriel for Acadian-inspired dishes.
Day 7: Completing the Cabot Trail
Morning:
Cape Breton Highlands National Park: Explore its numerous hiking trails, such as the Skyline Trail.
Afternoon:
Continue the Cabot Trail drive, ensuring stops at lookouts like MacKenzie Mountain for stunning panoramas.
Late lunch at Rusty Anchor Restaurant for seafood treats.
Evening:
Return to Baddeck. Wrap up your trip with a feast at The Bite House, a boutique dining experience.
A week in Nova Scotia is a journey through time, culture, and nature's finest spectacles. From the rhythm of the ocean waves to the melodies of fiddles in lively pubs, every day promises new memories. Ensure to book accommodations ahead, especially during peak seasons, and give yourself ample time to soak in each destination. Safe travels and cherish every Nova Scotian moment!

source: The Planet D on YouTube
Nova Scotia 14 Day Travel Itinerary
Dive deep into the heart of Nova Scotia, a maritime province that tells tales of seafaring heroes, Acadian heritage, indigenous history, and the rhythms of the North Atlantic. This two-week itinerary ensures a comprehensive journey across its nooks and crannies.
Day 1-2: Halifax – The Heartbeat of Nova Scotia
Day 1:
Morning: Start at the Halifax Citadel National Historic Site for panoramic city views.
Afternoon: Visit the Maritime Museum of the Atlantic and then stroll the Halifax Waterfront Boardwalk.
Evening: Dine at Bar Kismet.
Day 2:
Morning: Explore the Canadian Museum of Immigration at Pier 21.
Afternoon: Relax at the Public Gardens and later shop at Spring Garden Road.
Evening: Savor a meal at The Bicycle Thief.
Day 3: Day Trip – Peggy's Cove & Lunenburg
Morning: Head to Peggy's Cove.
Afternoon: Visit Lunenburg, a UNESCO site. Don't miss the Fisheries Museum of the Atlantic.
Evening: Return to Halifax, dining at Edna.
Day 4-5: South Shore & Yarmouth
Day 4:
Morning: Visit Mahone Bay.
Afternoon: Continue to Shelburne and its historic waterfront.
Evening: Arrive in Yarmouth and dine at Rudder's Seafood Restaurant and Brew Pub.
Day 5:
Morning: Explore Cape Forchu Lighthouse.
Afternoon: Head to Digby, renowned for scallops.
Evening: Stay in Digby and enjoy a meal at The Fundy Restaurant.
Day 6-7: Annapolis Valley
Day 6:
Morning: Discover Annapolis Royal Historic Gardens.
Afternoon: Visit the Port-Royal National Historic Site.
Evening: Dine and stay in Wolfville.
Day 7:
Morning: Explore Grand-Pré National Historic Site.
Afternoon: Wine tasting at Luckett Vineyards.
Evening: Dine at Le Caveau at Domaine de Grand Pré Winery.
Day 8-9: Bay of Fundy & Truro
Day 8:
Morning: Explore the Hall's Harbour and witness the Bay of Fundy tides.
Afternoon: Go to Cape Split for a scenic hike.
Evening: Head to Truro and dine at Bistro 22.
Day 9:
Morning: Visit Victoria Park in Truro.
Afternoon: Explore Shubenacadie Wildlife Park.
Evening: Relax in Truro.
Day 10-12: Cape Breton Island & Cabot Trail
Day 10:
Morning: Drive to Baddeck. Visit Alexander Graham Bell National Historic Site.
Evening: Stay in Baddeck.
Day 11:
Full Day: Begin the Cabot Trail. Explore Cape Breton Highlands National Park and the coastal villages.
Evening: Stay in Chéticamp. Dine at Restaurant Evangeline.
Day 12:
Full Day: Continue and complete the Cabot Trail journey.
Evening: Return and stay in Baddeck.
Day 13: Antigonish & Northumberland Shore
Morning: Drive to Antigonish. Explore St. Francis Xavier University and local shops.
Afternoon: Head to Melmerby Beach on the Northumberland Shore.
Evening: Dine and stay in Antigonish. Try the Townhouse Brewpub & Eatery.
Day 14: Eastern Shore
Morning: Head to Sherbrooke Village – a living history village.
Afternoon: Relax at Martinique Beach Provincial Park.
Evening: Return to Halifax. Wrap up your journey with a celebratory dinner at Chives Canadian Bistro.
This 14-day itinerary through Nova Scotia promises a blend of natural beauty, historic revelations, and cultural engagements. Every region in the province tells its unique story, from the rhythm of Celtic tunes in Cape Breton to the whispers of the Acadians in the Annapolis Valley. Remember to book accommodations well in advance, especially in peak tourist seasons, and always allocate time to simply relax and absorb the serene beauty around you. Enjoy your Nova Scotian odyssey!
Nova Scotia 1 Month Travel Itinerary
A month-long journey in Nova Scotia offers a chance to intimately acquaint yourself with its diverse landscapes, rich history, and vibrant culture. This 30-day itinerary allows you to experience the province in its entirety, from iconic landmarks to hidden gems.
Days 1-5: Halifax Immersion
Day 1: Introduction to Halifax

Morning: Explore the Halifax Citadel National Historic Site.
Afternoon: Delve into the Maritime Museum of the Atlantic.
Evening: Dinner at Stories Fine Dining.

Day 2: Halifax's Natural Beauty

Morning: Hike at Point Pleasant Park.
Afternoon: Visit York Redoubt National Historic Site.
Evening: Dinner at The Press Gang.

Day 3: Culture Day

Morning: Explore the Canadian Museum of Immigration at Pier 21.
Afternoon: Art exploration at Art Gallery of Nova Scotia.
Evening: Live music at The Carleton.

Day 4: Coastal Exploration

Morning: Day trip to Peggy's Cove.
Afternoon: Guided kayak tour in the cove.
Evening: Return to Halifax and dine at Edna.

Day 5: Shopping & Leisure

Morning: Shop along Spring Garden Road.
Afternoon: Relax at the Halifax Public Gardens.
Evening: Attend a play at Neptune Theatre.
Days 6-10: South Shore
Day 6: Drive to Lunenburg. Explore the town and Fisheries Museum of the Atlantic. Stay overnight.
Day 7: Explore Mahone Bay and its iconic churches. Afternoon at Oak Island. Return to Lunenburg for the night.
Day 8: Head to Shelburne. Visit the historic waterfront. Drive to Yarmouth for the night.
Day 9: Explore Yarmouth. Visit the Cape Forchu Lighthouse and enjoy local eateries.
Day 10: Experience the Tusket Islands through a guided tour. Return to Yarmouth for the evening.
Days 11-15: Annapolis Valley & Bay of Fundy
Day 11: Drive to Digby. Explore the town and enjoy scallops.
Day 12: Explore Annapolis Royal. Visit the Historic Gardens and Fort Anne.
Day 13: Wine tours in Wolfville. Visit Luckett Vineyards and Gaspereau Vineyards.
Day 14: Experience the Bay of Fundy tides at Hall's Harbour. Hike Cape Split.
Day 15: Visit Grand-Pré National Historic Site. Evening relaxation in Wolfville.
Days 16-20: Truro & Northern Nova Scotia
Day 16: Drive to Truro. Explore Victoria Park.
Day 17: Visit Jost Vineyards in Malagash. Explore the Northumberland Shore.
Day 18: Day trip to Pictou. Visit the Hector Heritage Quay.
Day 19: Explore Tatamagouche. Visit the Train Station Inn.
Day 20: Leisure day in Truro. Explore local eateries and breweries.
Days 21-25: Cape Breton Island
Day 21: Drive to Baddeck. Visit the Alexander Graham Bell Museum.
Day 22: Begin the Cabot Trail. Explore Cape Breton Highlands National Park. Overnight in Chéticamp.
Day 23: Continue the Cabot Trail. Visit Skyline Trail. Overnight in Ingonish.
Day 24: Explore Gaelic College in St. Anns. Return to Baddeck.
Day 25: Visit the Bras d'Or Lake region.
Days 26-30: Eastern & Northeastern Exploration
Day 26: Head to Sherbrooke Village. Time-travel in this living history museum.
Day 27: Drive to Guysborough. Relax by the harbor and enjoy the local café culture.
Day 28: Explore the Canso Islands National Historic Site.
Day 29: Drive to Cape George. Enjoy the panoramic views.
Day 30: Return to Halifax. Enjoy a farewell dinner at The Wooden Monkey.
A month in Nova Scotia offers a tapestry of experiences, from rugged coastlines and historical revelations to gastronomic delights and cultural festivities. Remember, the beauty of such a long itinerary is the flexibility it offers. So, make time for spontaneous detours and serendipitous encounters, as they often make for the most cherished memories.
Is Nova Scotia A Safe Place To Visit?
Nova Scotia, one of Canada's ten provinces, is a picturesque region known for its stunning coastal landscapes, vibrant culture, and rich history. As with any travel destination, prospective visitors often wonder about safety. In general, Nova Scotia is considered a safe destination for tourists. However, as with any locale, there are various facets to consider. Let's delve into the safety aspects of Nova Scotia in detail.
Crime Rate:
General Crime: Nova Scotia's crime rate is relatively low, especially when compared to major urban centers around the world. Violent crimes, particularly against tourists, are uncommon. Most crimes are petty in nature, such as minor thefts.
Specific Areas: While Halifax, the capital city, has some areas that might be considered less safe at night, it's no different from any other city. Common sense precautions, like not leaving valuables in plain sight in cars and avoiding poorly lit areas late at night, are advisable.
Natural Dangers:
Weather: The maritime climate means that weather can be unpredictable. Sudden fog can roll in along the coast, and winter storms can be severe. Travelers should check weather forecasts, especially when planning outdoor activities or driving.
Wildlife: While Nova Scotia boasts a rich array of wildlife, encounters with dangerous animals are rare. Still, it's good practice to be aware of your surroundings, especially in remote areas. This is more about avoiding accidents, like startling a moose on the road, rather than facing predatory threats.
Tides: The Bay of Fundy has the highest tides in the world. Visitors should be extremely cautious and aware of tide schedules when exploring tidal areas to avoid getting trapped.
Road Safety:
Driving Conditions: Most of the province's main roads and highways are well-maintained. However, some rural roads can be narrow or gravel-covered. Winter driving can be challenging due to snow and ice, so visitors should be equipped with winter tires and be familiar with snow driving techniques.
Wildlife: Collisions with wildlife, especially deer, can be a concern, particularly during dawn and dusk.
Health Concerns:
Medical Facilities: Nova Scotia has modern medical facilities, but the wait times in emergency rooms can be long, especially in smaller communities. It's essential to have travel insurance to cover any unexpected medical expenses.
Lyme Disease: Ticks that can carry Lyme disease are present in the province. Visitors should check themselves for ticks after being in wooded or grassy areas.
Local Customs and Etiquette:
Nova Scotians are known for their friendliness and hospitality. However, as with any place, it's respectful for visitors to familiarize themselves with local customs and etiquette. Being polite, waiting your turn, and respecting nature and public spaces are all highly valued.
Solo Travelers & Families
Solo Travelers: Many solo travelers find Nova Scotia welcoming and easy to navigate. Engaging with locals and joining group tours can enhance the experience.
Families: With its myriad of outdoor activities, historical sites, and family-friendly festivals, Nova Scotia is a popular choice for family vacations.
Nova Scotia is a relatively safe travel destination, marked by its friendly locals and serene landscapes. As always, exercising common sense, staying informed, and respecting local customs and advice will ensure that your visit is not only safe but also immensely enjoyable. Whether you're listening to the hauntingly beautiful tunes of a Celtic fiddle, exploring the Cabot Trail, or relishing fresh lobster by the ocean, Nova Scotia promises a memorable and secure travel experience.

source: daveyandsky on YouTube
When Is The Best Time To Visit Nova Scotia?
Deciding when to visit Nova Scotia is essential for maximizing your experience in this maritime province of Canada. While the "best" time is somewhat subjective and depends on individual preferences, there are definitive pros and cons for each season. Here's a detailed overview to help you make an informed decision.
Summer (June to August)
Pros:
Peak Season: Summer is the most popular time to visit Nova Scotia. This is when the province truly comes alive, with a plethora of festivals, events, and open tourist attractions.
Weather: Warm temperatures (ranging from 20°C to 25°C) make it perfect for beach days, outdoor adventures, and coastal drives.
Outdoor Activities: From hiking in Cape Breton Highlands National Park to whale watching off the Bay of Fundy, summer offers optimal conditions for outdoor enthusiasts.
Culinary Delights: Summer is prime time for seafood. Lobster, mussels, clams, and other seafood are in abundance.
Cons:
Crowds: Since it's the peak tourist season, expect more crowds at popular attractions, accommodations, and restaurants.
Pricing: Accommodation and some activities might be pricier due to the high demand.
Fall (September to November)
Pros:
Fall Foliage: Nova Scotia is renowned for its vibrant fall colors, particularly in the Annapolis Valley and along the Cabot Trail. Late September to mid-October is typically the best time for leaf-peeping.
Crisp Weather: While cooler than summer, the temperatures are still comfortable for most outdoor activities.
Wine Season: Fall is harvest time in the Annapolis Valley, Nova Scotia's wine region. Many wineries offer tours and tastings, making it a great time for wine enthusiasts.
Cons:
Unpredictable Weather: As winter nears, weather can be more unpredictable with occasional rainy days.
Shorter Days: Daylight hours decrease, which might mean less time for sightseeing.
Winter (December to February)
Pros:
Winter Sports: While not as famous as other Canadian provinces for winter sports, Nova Scotia offers opportunities for skiing, snowboarding, and snowshoeing. Places like Wentworth Valley cater to winter sports enthusiasts.
Unique Beauty: The snow-covered landscapes offer a different, serene beauty. Coastal areas, in particular, can be breathtaking during winter.
Fewer Tourists: For those seeking a quieter experience, winter provides a reprieve from the crowds.
Cons:
Cold Weather: Temperatures can drop below freezing, and snowstorms are common, which might not be ideal for all travelers.
Limited Activities: Many attractions, especially those outdoors, are either closed or operate on limited hours.
Spring (March to May)
Pros:
Blooming Scenery: As the snow melts away, Nova Scotia bursts into colors with blooming flowers and green landscapes.
Milder Weather: While still chilly, especially in March and early April, the weather starts warming up.
Lobster Season: Spring marks the beginning of lobster season, particularly in May. Seafood lovers can indulge in fresh catches.
Cons:
Unpredictable Weather: Spring can be quite variable, with late snowfalls or rain.
Some Attractions Still Closed: Early spring might see some tourist spots still closed or in preparation for the summer season.
The best time to visit Nova Scotia largely depends on what you want to experience. For warm weather, outdoor activities, and a lively atmosphere, summer is ideal. Fall offers a visual treat with its autumnal hues, while winter caters to those seeking tranquillity and snow-based activities. Spring is a transitional period with its own charm and fewer crowds.
No matter when you choose to visit, Nova Scotia's enchanting landscapes, rich history, and welcoming locals ensure a memorable experience.
Top Festivals and Events in Nova Scotia
The vibrant culture and rich heritage of Nova Scotia are best experienced through its myriad of festivals and events. From music to food, history to the arts, there's something to captivate every traveler's interest. Here's a detailed guide to some of the most notable festivals and events the province has to offer:
Celtic Colours International Festival
Location: Island-wide, Cape Breton
Time: October
Highlights: This nine-day celebration of Celtic culture showcases hundreds of musicians from across the globe. Attendees enjoy concerts, dances, workshops, community suppers, and the picturesque fall foliage of Cape Breton Island.
Halifax International Busker Festival
Location: Halifax Waterfront
Time: July/August
Highlights: One of the premier outdoor festivals in Canada, it brings together the world's top street performers – from fire-breathers and acrobats to comedians and musicians.
The Royal Nova Scotia International Tattoo
Location: Halifax
Time: Late June to early July
Highlights: A massive indoor show inspired by military tattoos. Features over 2,000 Canadian and international military and civilian performers.
Annapolis Valley Apple Blossom Festival
Location: Annapolis Valley
Time: Late May
Highlights: A celebration of the region's apple heritage. Events include a grand street parade, apple pie contests, and the crowning of "Queen Annapolisa."
Pictou Lobster Carnival
Location: Pictou
Time: July
Highlights: A nod to the region's lobster fishing traditions, the carnival offers seafood feasts, boat races, parades, and live entertainment.
Lunenburg Folk Harbour Festival
Location: Lunenburg
Time: August
Highlights: One of Canada's longest-running folk festivals, it presents a rich tapestry of folk music, both traditional and contemporary.
The Nova Scotia Highland Games and Festival
Location: Antigonish
Time: July
Highlights: A nod to Nova Scotia's Scottish heritage, events include traditional games, pipe band competitions, dances, and cultural workshops.
Deep Roots Music Festival
Location: Wolfville, Annapolis Valley
Time: September
Highlights: Focused on the rich musical heritage of the region, this festival offers a mix of concerts, workshops, and community jams.
Shelburne County Lobster Festival
Location: Shelburne County
Time: June
Highlights: Celebrate the lobster season's opening with seafood feasts, boat races, and a variety of family-friendly activities.
Halifax Jazz Festival
Location: Halifax
Time: July
Highlights: The oldest jazz festival and the largest summer festival in the Atlantic region, it attracts top-tier international and local jazz artists.
The Devour! The Food Film Fest
Location: Wolfville
Time: October/November
Highlights: A unique festival where cinema meets cuisine. Attendees enjoy food-themed movies, followed by meals or tastings inspired by the films.
Whirligig and Weathervane Festival
Location: Shelburne
Time: September
Highlights: A quirky festival celebrating whimsical whirligigs and weathervanes. Includes workshops, competitions, and displays.
Digby Scallop Days
Location: Digby
Time: August
Highlights: This event celebrates the region's famous scallop fishing industry. Highlights include scallop shucking contests, boat races, parades, and of course, plenty of scallop-themed dishes.
Seaport Beerfest
Location: Halifax
Time: August
Highlights: A beer enthusiast's dream, this festival gathers over 100 craft beers and ciders from around the globe. Attendees can taste, learn, and celebrate everything about craft brewing.
Yarmouth Seafest
Location: Yarmouth
Time: July
Highlights: A coastal celebration featuring a seafood chowder cook-off, mackerel toss competition, boat parades, and more.
The Wild Blueberry Harvest Festival
Location: Various locations across Central Nova Scotia
Time: Late August to early September
Highlights: Celebrating the province's blueberry harvest, events include blueberry pie eating contests, musical performances, craft fairs, and pancake breakfasts dripping with blueberry syrup.
Festival Antigonish Summer Theatre
Location: Antigonish
Time: July to September
Highlights: Housed at the Bauer Theatre at St. Francis Xavier University, this festival is one of the longest-running seasonal theatres in Canada, presenting a dynamic mix of contemporary and classic plays.
Guysborough Come Home Week
Location: Guysborough
Time: Late July
Highlights: A heartwarming event celebrating the ties that bind the community together. Activities include picnics, dances, historical re-enactments, and fireworks.
Mabou Gaelic and Historical Society Concerts
Location: Mabou, Cape Breton
Time: July to September
Highlights: Embracing Nova Scotia's Gaelic heritage, these concerts feature Gaelic singing, fiddle music, and traditional dances, allowing attendees to immerse themselves in the province's Scottish roots.
Full Circle Festival
Location: Newport Landing
Time: June
Highlights: A sustainable living and alternative energy festival, Full Circle encourages a holistic approach to life and community. Events range from DIY workshops to eco-friendly art installations and live music.
Nova Scotia's festivals reflect its rich tapestry of cultures, history, and natural beauty. Whether you're a lover of music, food, art, or history, the province's event calendar offers a diverse range of experiences that promise to be both entertaining and enlightening. When planning a trip, considering the timing of these festivals might just add that extra layer of magic to your Nova Scotian adventure.
Nova Scotia Shopping Guide and Souvenir List
Nova Scotia is more than its breathtaking vistas and delightful culinary experiences; it's a treasure trove for those keen on discovering unique items that capture the essence of the province. This shopping guide will help you navigate the best local stores and markets, while the souvenir list will give you ideas to bring a piece of Nova Scotia back home.
Shopping Areas and Markets
1. Halifax Seaport Farmers' Market: Located in Halifax, this is the longest continuously operating market in North America. It's a great spot for fresh produce, artisan crafts, and local gourmet foods.
2. Historic Properties: This waterfront area in Halifax is home to boutique shops set in heritage buildings, offering everything from local crafts to high-end fashion.
3. Mahone Bay: This picturesque town is dotted with boutique shops offering handmade crafts, antiques, jewelry, and other local goods.
4. Wolfville's Main Street: In the heart of the Annapolis Valley, Wolfville boasts unique shops perfect for book enthusiasts, art lovers, and those hunting for gourmet delights.
5. The Cabot Trail: This iconic route is not just about scenic views. There are numerous artisan studios and craft shops along the way, selling unique creations from pottery to handwoven textiles.
Must-Buy Souvenirs
1. Nova Scotian Wine: The Annapolis Valley is renowned for its wines, especially the Tidal Bay variety – a crisp, aromatic white wine exclusive to the province.
2. Lobster-themed Souvenirs: From lobster-shaped chocolates to knitted keychains, there's no shortage of these crustacean-inspired mementos.
3. Local Art: Nova Scotia has a thriving arts scene. Pick up a painting, pottery, or textile piece from a local artisan as a lasting memory of your trip.
4. Blueberry Products: Whether it's blueberry jam, tea, or syrup, these berry-based products make for a tasty souvenir.
5. Sea Glass Jewelry: With its vast coastline, Nova Scotia is a haven for sea glass collectors. Many local artisans turn these ocean-tumbled treasures into stunning jewelry.
6. Donair Sauce: A sweet and garlicky treat, this sauce is a Halifax specialty often drizzled on donairs but can be used in various dishes.
7. Local Craft Beer and Spirits: With an increasing number of craft breweries and distilleries, a bottle of local ale, rum, or gin can be an ideal gift for connoisseurs.
8. Maple Products: From maple candy to the classic maple syrup, these sweet delights are always a hit.
9. Gaelic-inspired Items: Embrace Nova Scotia's Celtic heritage with Gaelic music CDs, Celtic knot jewelry, or even a kilt!
10. Indigenous Crafts: Support the Mi'kmaq community by purchasing beautiful handcrafted items like dreamcatchers, beadwork, and woven baskets.
11. Nova Scotia Tartan: Available as scarves, ties, hats, and more, the Nova Scotia tartan, with its green, gold, and blue hues, represents the province's history and natural assets.
12. Local Books: Dive deeper into Nova Scotia's culture and history with locally-authored books, available in many independent bookstores.
Shopping in Nova Scotia offers a delightful blend of tradition and modernity. Each product, from handcrafted jewelry to gourmet wines, tells a story of the province's rich heritage, abundant natural resources, and the creativity of its people. Whether you're wandering the vibrant streets of Halifax or exploring the smaller coastal towns, there's a souvenir waiting to be discovered, ensuring your memories of Nova Scotia last a lifetime.
Where To Visit After Your Trip To Nova Scotia?
After soaking in the maritime charm of Nova Scotia, you might be wondering where to direct your compass next. Whether you're seeking more of Canada's incredible landscapes, a different cultural experience, or an adventure in another part of North America, here are some recommendations to consider:

source: Samuel and Audrey on YouTube
New Brunswick, Canada
Adjacent to Nova Scotia, New Brunswick offers its unique set of attractions:
Bay of Fundy: Witness the highest tides in the world, with water levels rising and falling by as much as 56 feet twice daily. Walk on the ocean floor at Hopewell Rocks during low tide.
Acadian Coastal Drive: Explore vibrant Acadian culture, sandy beaches, and delicious seafood.
Fredericton: The provincial capital is a hub of art, culture, and history with museums, galleries, and historic sites.

source: Samuel and Audrey on YouTube
Prince Edward Island (PEI)
A short ferry or bridge ride from Nova Scotia, PEI boasts:
Red Sand Beaches: Unique to the island, these beaches are a must-visit.
Anne of Green Gables: Visit the house that inspired L.M. Montgomery's beloved novels.
Seafood: Savour some of the best mussels and lobsters here.
Newfoundland and Labrador
A bit further afield but incredibly unique:
St. John's: Colorful houses, historical sites, and Signal Hill await.
Gros Morne National Park: A UNESCO World Heritage site with breathtaking landscapes and hiking opportunities.
Iceberg and Whale Watching: Witness these majestic natural wonders, particularly around the "Iceberg Alley".

source: Samuel and Audrey on YouTube
Quebec, Canada
A rich fusion of history, culture, and natural beauty:
Quebec City: Wander through Old Quebec's cobblestone streets and enjoy its French heritage.
Montreal: A city of festivals, arts, and gastronomy.
Laurentian Mountains: Great for hiking in the summer and skiing in the winter.
Boston, USA
A piece of American history just a short flight away:
Freedom Trail: A 2.5-mile trail that passes by 16 historically significant sites.
Harbor: Visit the Boston Tea Party Ships & Museum.
Cuisine: From clam chowder to Boston cream pie, the city offers culinary delights.
New York, USA
The Big Apple is always a good idea:
Manhattan: From Central Park to Times Square and Broadway, the city pulses with energy.
Museums: The Met, MoMA, and the American Museum of Natural History are just a few on the list.
Statue of Liberty & Ellis Island: Icons of American freedom and immigration.
Maine, USA
Known for its coastal beauty and iconic lighthouses:
Acadia National Park: A haven for outdoor enthusiasts with its scenic beauty.
Portland: A quaint coastal city known for its arts scene and microbreweries.
Lobster: Maine lobster is world-renowned. Indulge in a lobster roll or a traditional lobster boil.
Iceland
If you're up for crossing the Atlantic:
Reykjavik: The capital city is a blend of modernist style and old-world charm.
Blue Lagoon: Soak in these geothermal hot springs.
Golden Circle: A tourist route featuring several of Iceland's most famous natural wonders.
After Nova Scotia, there's a world brimming with diverse experiences just waiting to be explored. Whether you choose to delve deeper into Canada, head south to the US, or embark on an Atlantic adventure to Iceland, each destination promises a treasure trove of memories to be made. Your journey in Nova Scotia is just the beginning of countless adventures that lie ahead!
Vermont, USA
Green Mountains: Ideal for hiking in the summer and skiing or snowboarding in the winter.
Burlington: Visit the vibrant Church Street Marketplace, with its eclectic mix of shops and eateries.
Maple Syrup: Vermont is famous for its authentic maple syrup. Make sure to tour a sugarhouse!
Ottawa, Canada
Parliament Hill: The seat of Canada's national government and the setting for numerous national celebrations.
Canadian Museum of History: Delve into the country's rich past.
Rideau Canal: Skate on it during the winter or boat in the summer.

source: Samuel and Audrey on YouTube
Toronto, Canada
CN Tower: Once the world's tallest freestanding structure, it offers panoramic city views.
Distillery District: Historic and cobblestoned, it's filled with unique eateries and shops.
Toronto Islands: A chain of small islands offering beaches and lovely skyline views.

source: Samuel and Audrey on YouTube
Montreal, Canada
Old Montreal: Historic city center with European charm.
Mount Royal: Offers stunning views of the city.
Festivals: Montreal is home to numerous festivals year-round, from jazz to comedy.
Washington D.C., USA
National Mall: Visit the Lincoln Memorial, the Washington Monument, and the U.S. Capitol.
Smithsonian Museums: A collection of free museums, including the National Air and Space Museum.
Cherry Blossom Festival: Celebrate spring in the capital with these beautiful blooms.
Philadelphia, USA
Liberty Bell & Independence Hall: Icons of American freedom.
Philadelphia Museum of Art: And yes, you can run up the steps like Rocky!
Reading Terminal Market: A historic farmers market.
Greenland
Ice and Snow: Experience dog sledding or see giant icebergs.
Northern Lights: Witness this natural wonder in one of the best locations on earth.
Nuuk: The capital city with its unique blend of traditional and modern life.
Bermuda
Pink Sand Beaches: The island is famous for its stunning beaches with pink-hued sand.
Historic St. George: A UNESCO World Heritage site.
Crystal Caves: Explore these magical underground caverns.
Barbados
Caribbean Beaches: Relax on the pristine sands of Carlisle Bay or Dover Beach.
Harrison's Cave: A crystallized limestone cavern with deep pools and towering columns.
Rum: Tour a distillery and sample the island's famous export.
Bahamas
Nassau: The capital offers colonial charm and a bustling straw market.
Exumas: Famous for its swimming pigs.
Diving: Explore blue holes, underwater caves, and sunken Spanish galleons.
Newfoundland and Labrador, Canada
L'Anse aux Meadows: A Viking settlement and UNESCO World Heritage site.
St. John's: Visit Signal Hill and the historic downtown.
Whale Watching: See humpbacks, minke, and orcas in their natural habitat.
Labrador
Torngat Mountains National Park: A land of polar bears and caribou.
Battle Harbour: A restored salt fishery and mercantile centre.
Aurora Borealis: Labrador offers some of the best views of the Northern Lights in the world.
North America and the surrounding regions offer a vast and diverse range of experiences for travelers. Whether you're into history, nature, urban experiences, or beach vacations, there's a destination ready to captivate you after your enriching journey through Nova Scotia.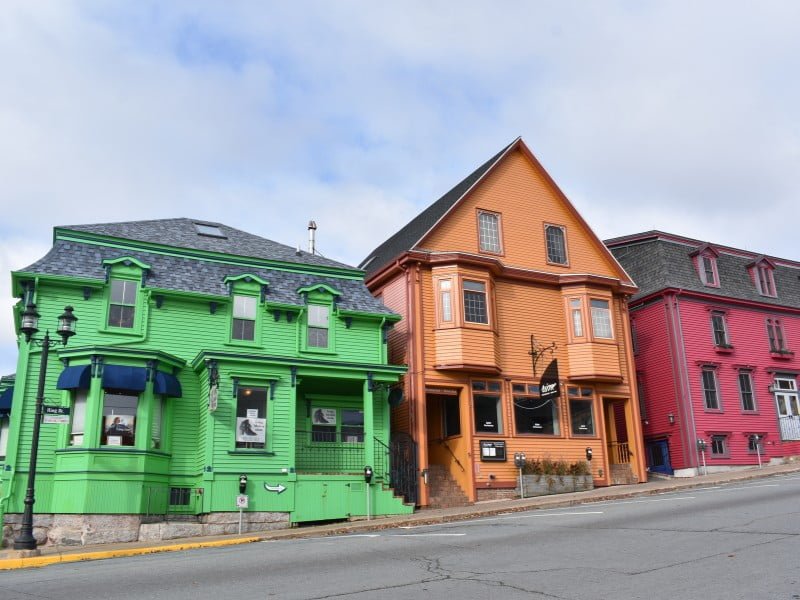 Province Of Nova Scotia Travel Guide: Final Thoughts
Nova Scotia, Canada's Ocean Playground, is a treasure trove of experiences for every traveler. With its craggy coastlines, lush inland landscapes, rich history, and hospitable communities, this maritime province offers a tapestry of adventures that leaves an indelible mark on the heart of every visitor. As we come to the end of this travel guide, let's reflect on the many facets that make Nova Scotia such a unique and cherished destination.
Land and Sea Meet in Harmony
Few places exhibit such a profound relationship between land and sea. The very topography of Nova Scotia, with its jagged coastline, is a testament to eons of the Atlantic Ocean's embrace. From the iconic Cabot Trail to the serene landscapes of the Annapolis Valley, the vistas are a perfect blend of marine and terrestrial beauty.
Rich Historical Narratives
Nova Scotia has borne witness to a myriad of cultures and histories. From the indigenous Mi'kmaq peoples to the Acadian settlers, from the English and Scots to the Black Loyalists, every group has contributed to the province's colorful tapestry. Historical sites, like the Fortress of Louisbourg, breathe life into these stories, taking visitors on a journey through time.
A Culinary Adventure
The province is a gastronomic delight. Fresh seafood, including lobster, scallops, and mussels, plays a starring role. Traditional dishes like donair and blueberry grunt add depth to the culinary narrative. Pair these with local wines and craft beers, and you have a feast fit for royalty.
Cultural Vibrancy
Art, music, and literature flourish here. Whether it's the toe-tapping rhythms of Celtic music, the vibrant folk art that dots the landscape, or the literary masterpieces inspired by the land, Nova Scotia is a haven for cultural enthusiasts.
Natural Wonders
The Bay of Fundy's extreme tides, the old-growth forests of Kejimkujik National Park, the picturesque Peggy's Cove – nature in Nova Scotia is both dramatic and delicate. Each season, from the blossoming springs to the snow-covered winters, paints the province in a different hue, making every visit unique.
Community and Hospitality
But beyond the landscapes, history, and culture, it's the people of Nova Scotia that leave the most lasting impression. Their warmth, resilience, and sense of community echo in the ceilidhs, the local tales, and the welcoming smiles. It's a place where visitors quickly become friends.
Nova Scotia is more than a destination; it's an experience, an emotion. It's the gentle lull of the Atlantic waves, the haunting melodies of a fiddle, the tales of fishermen, and the legacy of its ancestors. To visit Nova Scotia is to be woven into this rich tapestry, to become a part of its ongoing story.
Whether you've spent a day, a week, or a month exploring this maritime jewel, you leave with memories to cherish and stories to share. But like the tide that kisses its shores, there's always a pull, a yearning to return. Because Nova Scotia isn't just a place you visit; it's a place that stays with you.
Nova Scotia's Call
In the embrace of the Atlantic's grace, Lies a land of tales, a traveler's base, Nova Scotia's shores, rugged and fine, Whispering stories of the brine.
Majestic pines guard its ancient lore, Where footsteps of ancestors tread its floor, Lighthouses stand tall, guardians of dreams, Casting light on secrets, and moonlit beams.
Peggy's Cove, with its mystery profound, Where waves crash and silence is found, The Cabot Trail winds, a journey so rare, Through highlands and valleys, crisp mountain air.
Bay of Fundy's dance, a rhythmic delight, Tides that rise and fall, day to night, Fishermen cast nets, in twilight's soft hue, Bringing treasures from depths, silver and blue.
Acadian rhythms, Celtic tunes in the night, Firelight dances, faces alight, Mi'kmaq legends, in the wind they weave, Tales of the forests, the sky, the eave.
Lobsters boil, wines from valleys deep, Nova Scotia's promise, a pact it keeps, To fill every heart, with wonder and song, In this maritime haven, where souls belong.
So traveler, when your heart seeks a tale, Of oceans and forests, where winds set sail, Come to this land, where dreams intertwine, Nova Scotia awaits, forever thine.