There are a plethora of music festivals happening in the UK annually.  With such a wide range & diverse selection to to choose from, the following is a guide to three great options music/festival lovers should consider as must see events whether traveling or residing in the United Kingdom.
The Big Chill
The Big Chill is an annual festival of alternative, dance and chill-out music and comedy, held at the prestigious Eastnor Castle during the month of August.  Founded by Peter Lawrence and Katrina Larkin in 1994, the festival started out as a series of ambient parties & has steadily increased in popularity to the point where it now features major headliners such as The Chemical Brothers, Kanye West, Rodrigo Y Gabriela, Jessie J, Robert Plant, Calvin Harris & Example – to name just a few – scheduled for the 2011 line-up.  The event is now licensed for over 35,000 people and is known for showcasing a variety of different music – from up-tempo, ambient, house, jazz, African & dub.  Additionally, a focus upon art, films, poetry, circus, cabaret, comedy and gourmet food all contribute a key part in distinguishing The Big Chill apart from its competition.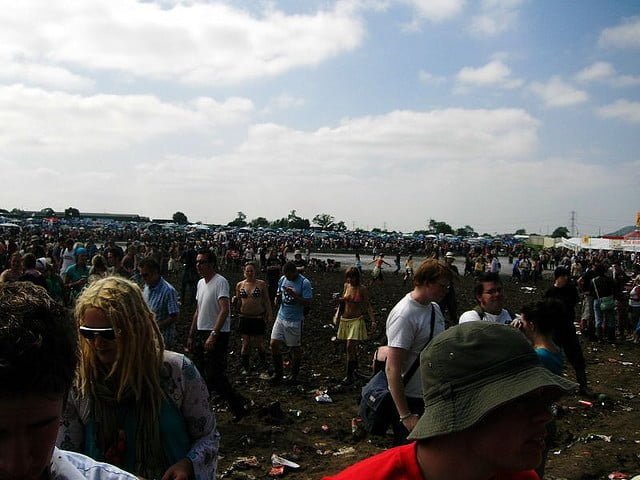 Glastonbury
When one thinks of music festivals in England, Glastonbury comes to mind immediately and for good reason.  This mainstay festival held in Pliton, Somerside, England started in the 1970's as a British performing arts festival, best known for its contemporary music, but also for dance, comedy, theatre, circus, cabaret and other arts.  Recent head-liners have included major A listers such as U2, Beyonce, The Verve, Oasis & Radiohead along with everything in between.  The festival is well known for its pyramid stage and camping environment.  Don't forget to bring a tent!  The event is held annually for three days during the last week of June and is to be missed at your own peril.  Simon, from the popular travel blog 'Never Ending Voyage' has played at this festival before. Gatwick parking will ensure you have the best place to keep your vehicle while attending a music festival or any event held in the surrounding area.
Bestival
Since its inception in 2004, Bestival is four day music festival held at the Robin Hill country park on the Isle of Wight, England that has morphed from a mere to ten thousand attendees to a whopping fifty thousand, as of 2010.  The entire event is organized by record producer and DJ Rob da Bank having recently been voted as the best major UK festival in 2010.  Recent performers include the likes of the Cure, the Prodigy, Bjork, the Flaming Lips and Massive Attack.  With an indie origin & non-corporate feel, the festival is not surprisingly heavily involved in supporting social, political and environmental causes.  Held in early September (late summer) it is considered by many as the premier event of the year.