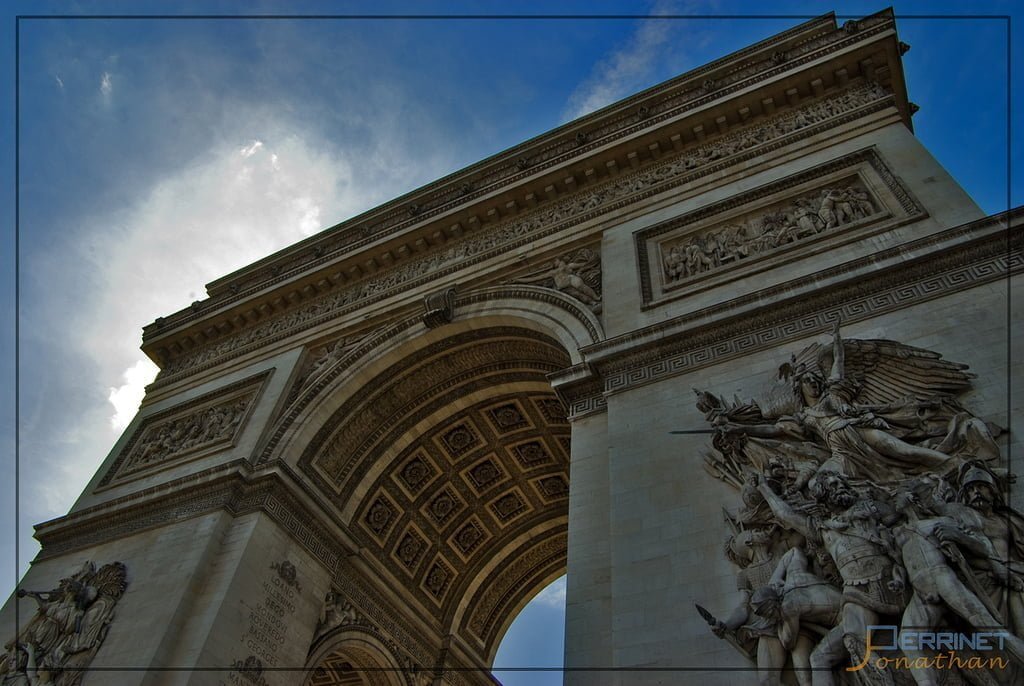 When one thinks of Paris there just isn't enough superlatives to describe the city. With a lure that is unlike just about anywhere else in the world it would be a daunting task to prioritize where one should visit on his/her first ever trip to this magnificent city. The following five suggestions are must see and do attractions in a city known for grand vistas and intellectuals discussing pressing matters in slick cafés.
1) Tour Eiffel (Eiffel Tower)
One simply cannot think of Paris without the Tour Eiffel (Eiffel Tower) immediately coming to mind.  It's not only symbolic with the city but is firmly a landmark symbol of travel.  Designed by Gustave Eiffel as a showwpiece for the 1889 World Fair it looms large at 300 meters which at the time made it the world's tallest building.  Amazingly enough, it was at first not well received upon its inception with critics lamenting it was an eyesore; however, today it is one of the world's most visited monuments.  One cannot escape Paris without a photo posing beside it.
2) Orsay Museum
When one hears the number of 2.5 million people likely the thought of a large metropolis comes to mind; however, that's roughly just the amount of folks who take in the Orsay Museum on an annual basis.  With the world's largest collection of impressionist artwork it's a must see attraction for anyone.  Famous masterpieces that one can feast their eyes upon include collections from Courbet, Millet, Renoir and Monet.  Don't think for a second though you'll have this place all to yourself.
3) Basilica of Sacr-Cur
It's hard to imagine many areas in Paris not being picturesque but if one takes the time to venture off to this Romano-Byzantine basilica they'll find themselves in elite territory.  From the dome touring over nearby rooftops, one can find an amazing vantage point to view Paris.  Completed in 1914 by architect Paul Abadie, the crypt and mosaic of Christ are two of the most prominent features.
4) Arc de Triomphe
Paris would simply not be Paris without the Arc de Triomphe.  For those wanting to truly take in the city, Paris short stay apartments are a way to comfortably visit sites such as the Arc de Triomphe.  The monument is in many ways a bridge between the past, present and future with breathtaking views thrown in for good measure.  Standing tall at 164 feet high it is an impressive monument not to be missed.
5) Notre Dame Cathedral (Cathedrale Notre-Dame de Paris)
Climbing steps under normal circumstances might seem like a bit of a tedious task, but for those who scale the 387 of the Notre Dame Cathedral will be rewarded with views that simply spectacular.  This Gothic cathedral became a landmark of Paris by 1212 and is bustling hive of activity even at the best of times.