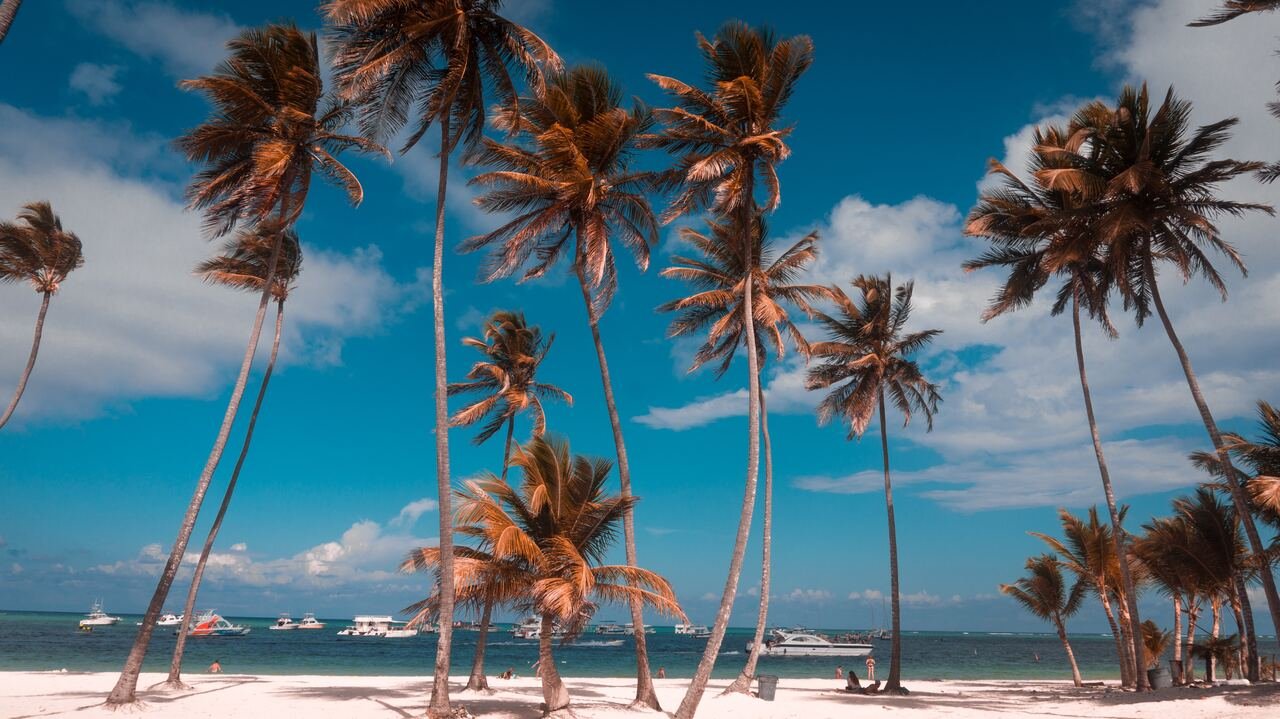 The concept of digital nomadism is becoming increasingly popular, with people moving to diverse destinations worldwide, to find the perfect work-life balance. And, the Dominican Republic couldn't be a more perfect destination for this! This hidden Caribbean gem offers a great blend of culture, golden beaches, and a growing infrastructure for wandering remote workers. Here is everything you need to know about nomading in the Dominican Republic.
Best Places to Stay
Depending on your needs and preferences, here are three amazing places to stay in for digital nomads:
Punta Cana
For those who truly want to mix work with a beachside lifestyle, hotels in Punta Cana provide luxury living with premium connectivity. You can finish your work and then spend the afternoon soaking up the sun on the beach with a refreshing beer!
Santo Domingo
The capital city, Santo Domingo, is home to the most excellent amenities, boasting a good selection of co-working spaces and a sizeable expat community. If you are looking for a good blend of work and social life, this is the place to be.
Puerto Plata
If you're in search of stunning landscapes coupled with excellent amenities, the coastal city of Puerto Plata offers a slower pace, while still ensuring a robust internet connection.
Internet connectivity
Staying connected is your lifeline as a digital nomad. Luckily, the internet connectivity in DR is generally good, especially in urban areas. Various internet service providers offer plans, some even without asking to commit to a contract. Wi-Fi is readily available in most cafés, hotels, and co-working spaces. However, if you want to be extra safe, carrying a portable hotspot can be a lifesaver.
Living Costs
The Dominican Republic is comparatively affordable. However, prices can vary depending on your location and lifestyle. For instance, cities like Santo Domingo have higher living costs than smaller towns. So, your living expenses could range anywhere between £800 to £2000 per month, depending on your chosen accommodation, food preferences, and leisure activities.
Safety and Healthcare
The Dominican Republic is generally a safe country, but like anywhere, it's essential to remain vigilant. Most towns are safe to wander around during the day, but it's advisable to avoid certain areas at night. Regarding healthcare, while basic services are available widely, it might be wise to get an additional travel health insurance policy.
Cultural Etiquette
Understanding local customs and traditions will not only enrich your stay but also help you avoid awkward situations. For instance, casual attire is accepted in most places, but when attending formal events or visiting religious sites, modest attire is recommended. Additionally, tipping is not expected, but generally common in restaurants, hotels, and taxis (the tip is typically around 10%). So, reading up on such local customs will help you blend in a bit easier. Other than that, Dominicans are known for their friendliness and hospitality, so don't be scared to chat and get to know the locals!
Networking Opportunities
The digital nomad community is fast-growing in DR, particularly in Santo Domingo. If you would like to network with other traveling professionals, platforms like Meetup and local Facebook groups will be a good start to find local networking events or social gatherings. Otherwise, spending your days in co-working spaces or internet cafés will certainly lead you to a lot of connections with other nomads.
In conclusion, the Dominican Republic is steadily emerging as a go-to destination for digital nomads. With reliable amenities, beautiful nature, and an inviting culture, it offers an excellent backdrop for a well-balanced remote working lifestyle!