Cape Cornwall is England's only cape, and with its breathtaking views of the Atlantic Ocean, it's also the ideal spot for a leisurely holiday stay. With plenty of coastal walking trails, hidden coves and secret beaches, and local pubs to eat at, it's easy to lose track of the days when you're here.
Luxury living by the sea
A stay at The Apartment in Porthledden means enjoying a taste of luxury living in an Edwardian coastal mansion that is set on the cliffs of Cape Cornwall. The Apartment boasts breathtaking 180 degree views of the Atlantic Ocean, and it looks west to the Isles of Scilly and beyond, to North America.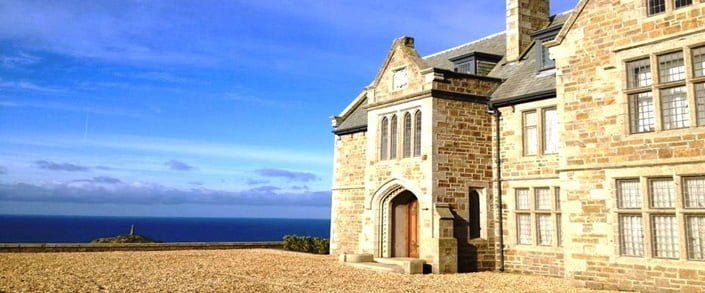 This secluded set of accommodations has its own private courtyard, a guest terrace and lawn perfect for outdoor dining, a path that leads down to the coves where you can enjoy a swim, and dramatic cliff top views where seals and dolphins are regularly seen in the waters below.
Local pubs
Every holiday spot needs a couple of good pubs to unwind at, and Cape Cornwall offers exactly that. The Kings Arms in St. Just is one of the livelier pubs in town and it serves up quality meals that use local ingredients with a wide range of fish, meat and vegetarian options.
The Logan Rock in Treen is another great spot to enjoy a pint with some local grub. The pub holds a lot of history with parts of the buildings being around 400 years old.
The Gurnards Head in Zennor is a place where you come to enjoy dinner with a spectacular view. Though somewhat isolated, the inn looks out over fields of green before dropping into the Atlantic Ocean. It is located on a stunning stretch of coastline.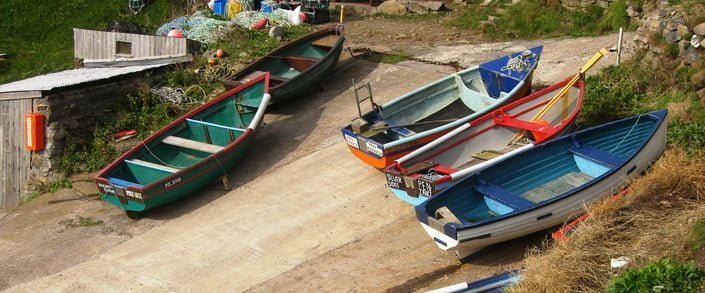 Popular beaches
There is not shortage of beaches at Cape Cornwall. The nearest to The Apartment is Priest's Cove, which is a nice pebbly beach where you can enjoy a stroll and even some ice cream in the summer months.
Porth Nanven is another nearby beach. This one is strewn with large boulders and as a result it is popular with photographers looking to capture the natural landscape.
Lastly, if you're looking for a bit of a hidden gem, there is Portheras Cove which can only be reached on foot. You'll have to follow a coastal foot path (which takes about 30 minutes) and open arriving you'll be met with a quiet, little, crescent shaped beach. There are few visitors to this area and seal spottings are quite common so it's worth the effort getting there.