When is the last time you pulled a good prank on one of your best friends?  If it has been a while (or even if it hasn't) the Cuba Travel Network is providing you with an opportunity to pull a fast one on your friend with an opportunity to win a once in a lifetime all expenses paid trip to Cuba.
What's the deal?
It's time for you to put your thinking cap on and think of the best possible prank you can pull on your friend.  The contest stipulates that you must send your friend a text message where you inform them you have to cancel prearranged plans you've made together because you've booked yourself a spur of the moment trip to Cuba.  All you have to do is capture this prank (the entire conversation) and send it over to the Cuba Travel Network where you can ALL share a laugh.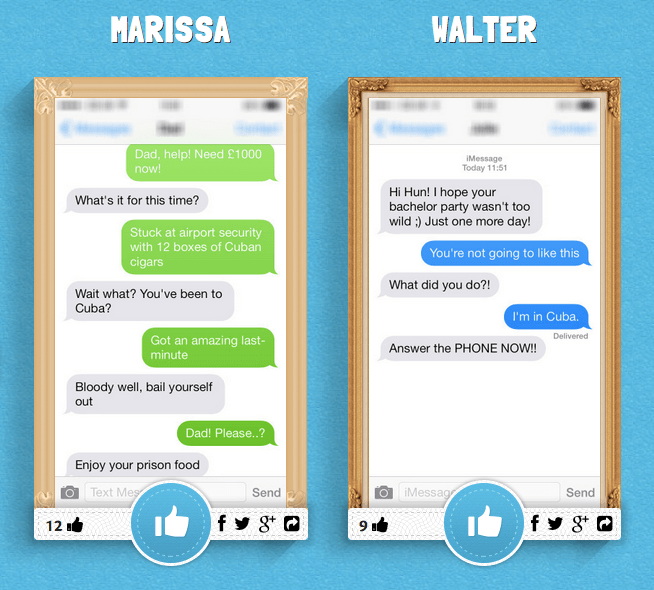 Rules of Engagement:
Send a prank text to someone you know to say you're bailing out on them. Your excuse? You're off on a last-minute trip to Cuba!
Take a screenshot of your prank conversation with a funny reply and submit it to Cuba Travel Network. There are three ways to submit: (1) upload your screenshot via www.cubatravelnetwork.com/competition, (2) tweet it using the #submitctn hashtag, (3) e-mail it to competition@cubatravelnetwork.com with "Submit CTN" as the subject.
Share your prank to collect as many votes as you can. The prank with the most votes wins a definitely different experience!
It's really as simple as the following:  you've got until the 13th of April to submit your prank and whichever text message gets the most votes wins!
I personally haven't been to Cuba; however, my parents (other family members) and friends have visited on multiple occasions.  It's certainly a destination that is firmly on my bucket list.  Check out the video below to further wet your travel appetite:
Best wishes!