[vsw id="uK-lKwKcxOc" source="youtube" width="800″ height="650″ autoplay="no"]
Mark Shea (Overlander) and Samuel Jeffery (Nomadic Samuel) showcase a traditional Korean barbecue along with the customs and etiquette of this social meal.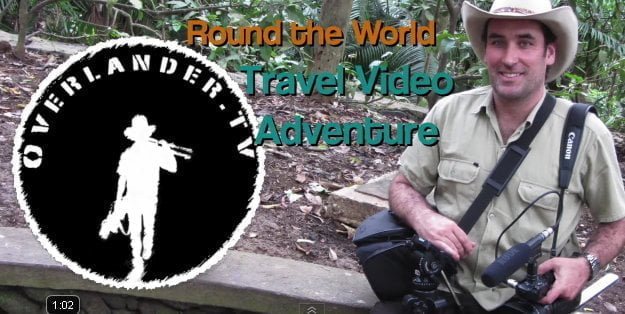 I recently caught up with the Overlander (Mark Shea) for a tantalizing Korean barbecue.  I've been following Mark's adventures for years on his popular Youtube Travel Channel.  Although he's a humble guy and doesn't like to talk about traffic and subscribers it's worth mentioning that his channel has had nearly 11 million views and well over 18 thousand subscribers.  He's a seasoned veteran when it comes to making travel videos and is currently enjoying an around the world adventure of his own.
Having a Korean meal is a social affair.  Nothing exemplifies this more than a Korean barbecue. Every aspect of the meal is designated for communal style eating.  The grill itself is situated in the middle where strips of meat await placement.  A smorgasboard of side dishes (known locally as banchan) fill up the rest of the table.  Items such as Kimchi, garlic, onions, fermented soybean paste soup, egg soup omelet, lettuce, spring onions and rice are traditional staples.
When the meat is grilled to perfection the art of eating each mouthwatering strip is an art of perfection in Korean culture.  One typically takes a leafy section of lettuce and places the meat inside while adding extra ingredients such as garlic, spring onions and a red pepper/soy bean paste called Samjjang.  Once the lettuce is sufficiently crowded one wraps it up and pops it into their mouth.
One of the most appealing aspects of a Korean barbecue is that the side dishes are free and refillable.  One only pays for the meat and the soup, vegetables and other accopanying dishes are all free.  One can ask the Korean server for refills upon demand.
It's not often one will walk away from such an event with a belly less than totally satisfied and satiated.  It's the kind of meal I thoroughly enjoy and recommend to anyone who is visiting Korea for the first time.
One can follow Mark by checking out his youtube travel channel, travel blog and liking his facebook fan page.