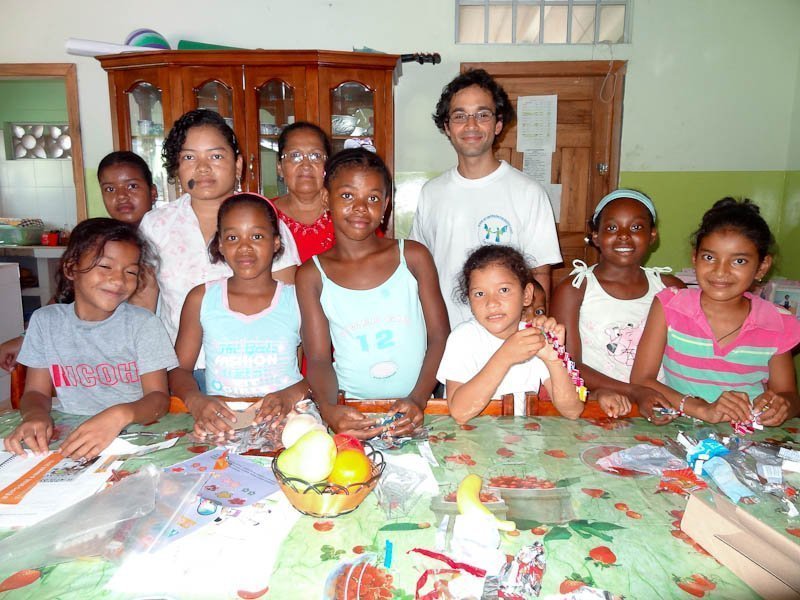 Q1) What types of volunteer opportunities are available in Latin America?
Everything you can imagine! You can volunteer with children, work on sustainable community development, build low-cost housing, become farmer, assist the elderly, teach English, build websites… The list is only limited to your imagination.
Q2) What sort of skills are they looking for in an individual volunteer?
The skills required obviously depend on the type of volunteering opportunity. Many require no formal skills at all and you can actually volunteer to learn a skill.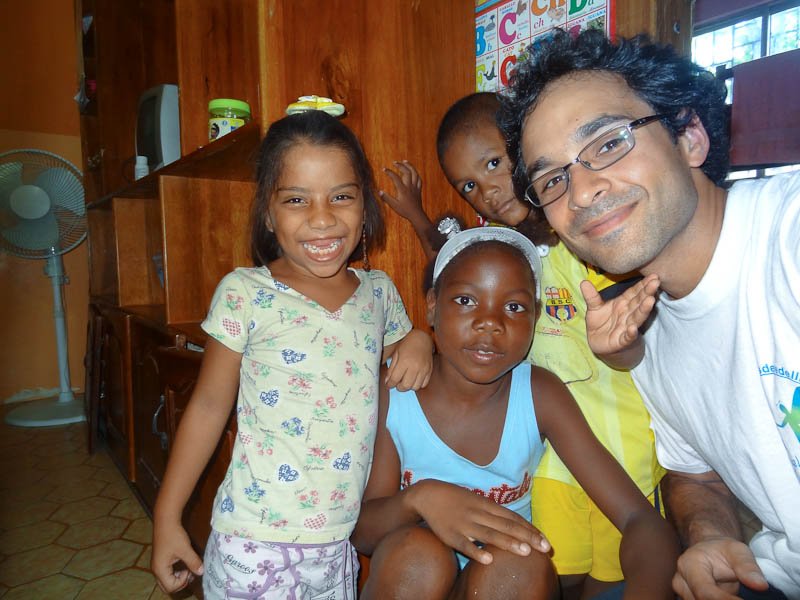 Q3) Where did you volunteer and in what capacity?
I'll organize this by country in the order I visited to keep things simple.
Mexico:
El Perro Abandonado (The Abandoned Dog) – a dog shelter where I cleaned dog cages (My Spanish was horrible and the Spanish word for clean was the only one I understood when she gave me options on how I could help)
El Angel Guardian – A nursing home for the elderly and incapacitated. I helped feed those who couldn't feed themselves, clean, and speak to the residents as best I could with my broken Spanish
Siempre Viva (Always Alive) – I helped update their website, translate brochures into English, and helped make product labels more attractive
Maya Pedal – I did marketing and publicity for this organization that takes used donated bikes and makes bike-machines, getting them on the radar of bike manufacturers as a potential partner for donated bikes
Honduras:
El Camino A La Superacion (The Path To Overcome) – I built an e-commerce website and installed solar panels for this indigenous co-operative of Mayan families
Cape Cares – I translated between indigent patients and the American doctors and dentists there to "help"
El Salvador:
Comencemos (We Begin) – I designed a financial sustainability plan for this organization that endeavors to provide low-cost housing construction, rural libraries, and more
Costa Rica:
Finca Amanecer (Dawn Farm) – I did some gardening work at this farm near the Pacific Ocean, and learned about spirituality from the inspirational owner
Hogar de Pan (Home of Bread) – I volunteered at this orphanage started by a mother and father who opened their home to care for children who have no home otherwise. I helped prepare lunch and played with the kids.
Panama:
Eco-Tourism – I spent a couple days giving marketing advice to a budding eco-tourism group deep in the mountains who want to show the world their indigenous culture and breathtaking mountain views.
Colombia:
Angeles de Medellin – I helped the inspirational founder of this organization do clothing donation giveaways, teach computer skills, and play sports with the children of families negatively affected by the rampant drug violence
Fundacion Comedor de Altos de Menga – I helped the founder organize a day of fun for the kids in a Cali slum. There was a slip-n-slide, lunch, and more laughs than any of us could handle
Ecuador:
SOS Aldea – I played with kids at an orphanage
Peru:
Fiore Peru – I taught English to eager teenagers in a small desert town
Jatun Nani (The Big Path) – A rural library started by a grandma in her village so remote it's not in Google Maps. I helped attract book donations.
Rayo de Sol (Sun Ray) – I sold French bread and pastries in the streets of Arequipa to help subsidize a kindergarten/pre-school in an underprivileged community
Q4) Overall, how would you rate your volunteering experiences in Latin America?
My volunteering experiences in Latin America were amazing as you can see above. So varied, so much inspiration, and so many wonderful people.
Some experiences gave me more food for thought than others, but all challenged me in some way and allowed me to grow.
Q5) For those interested in volunteering can you offer some suggestions on where to search?
The biggest collection of free volunteering opportunities in Latin America can be found at www.volunteersouthamerica.net
I also used couchsurfing forums, Google, personal contacts, etc. I do my best to land free accommodation along with my volunteering experience, so it often required a lot of work. The less requirements you have, the easier it'll be to find volunteering opportunities. And if you're willing to pay, then the world is your oyster.
Q6) How has volunteering changed your experience of travel (if any)?
I had traveled a lot before I started The Happy Nomad Tour. But volunteering gives me an insight into the places I visit, allows me to connect with people, see how they live, and lets me try to help the local people – though inevitably the local people end up helping me more than I help them.
I think if I hadn't incorporated volunteering into The Happy Nomad Tour I would have gotten bored with traveling very quickly. Volunteering, more than anything, helps me connect with a place often in a way the locals have never done themselves. It makes for unique traveling experiences that you won't find in Lonely Planet, but the stories from such experiences are worth their weight in gold.
Q7) What projects are you currently working on and where do you plan to go next?
Right now I'm finishing up my time in Southeast Asia, where I also traveled and volunteered. After a short trip to Myanmar, I'll volunteer my way through Nepal, India, Pakistan, and The Middle East over the coming year.
I plan to write a book while I'm in India about my experiences and my thoughts on life, and hopefully I can land a few speaking clients so I can make this dream-come-true lifestyle financially sustainable.
BIO
Adam Pervez left his fluffy corporate life behind to take the plunge into a life based on his passions of traveling, writing, and volunteering. He gets sick monthly, gets robbed quarterly, and gets fast wifi once in a blue moon – but he couldn't be happier.
Follow his adventure via his website HappinessPlunge.com or on Facebook or Twitter