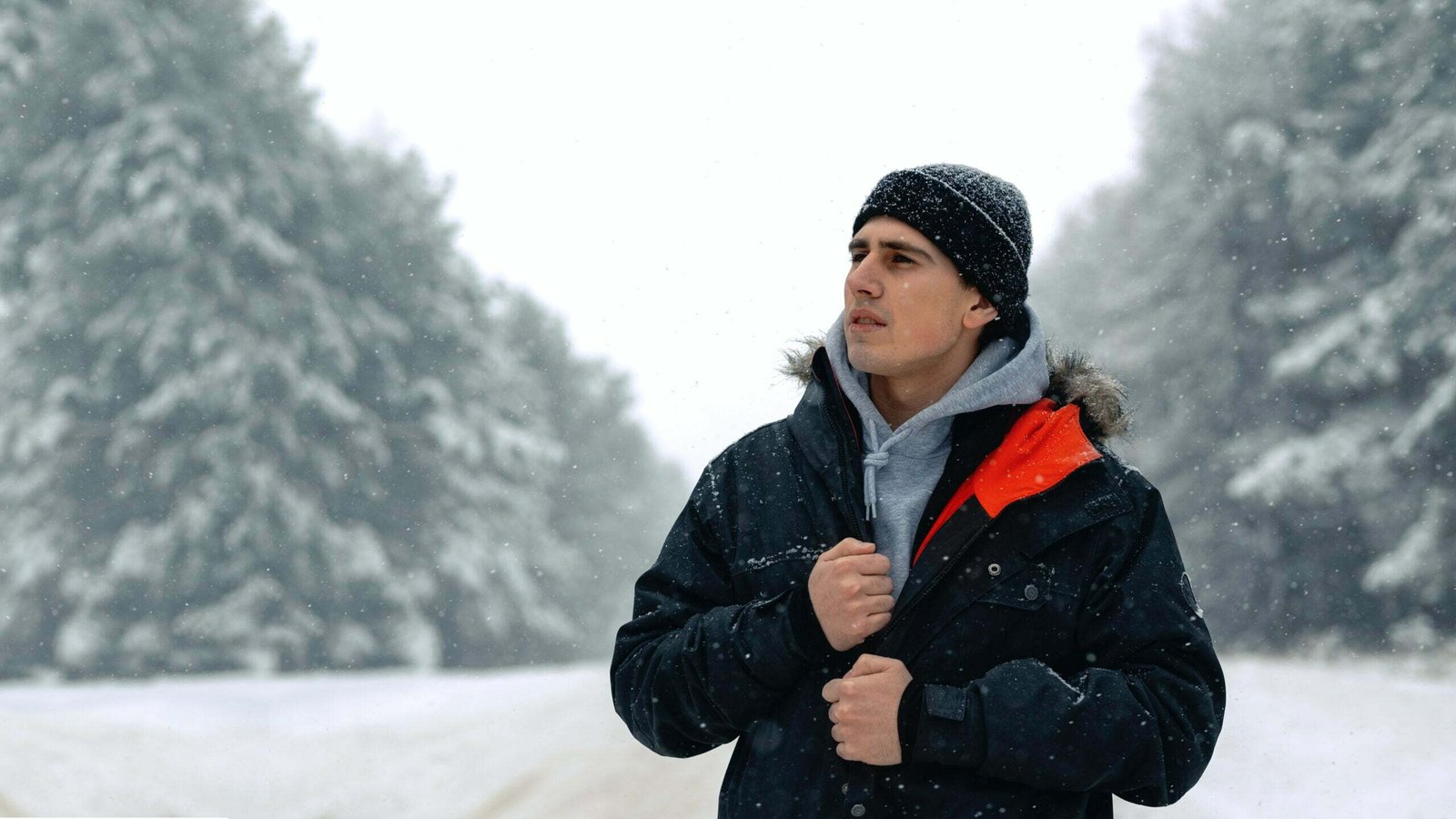 Get ready to conquer the cold in style! When winter arrives, it's time to stay warm and look cool. Imagine stepping out with confidence, wrapped in layers that are as cozy as they are stylish.
Hence, we're here to show you how to nail winter fashion like a pro. Say goodbye to boring winter outfits and hello to a wardrobe that's both hot and chill.
Let's dive into the coolest trends that will keep you warm and fashionable all winter long.
Layering with Elegance
When temperatures drop, layering helps keep you snug and stylish. layering and wearing men's boots helps keep you snug and stylish. Also, embracing men's oversized hoodies will do much the same. And if you get too toasty? Just take'em off and put it in your day bag –  talk about effortless and easy!
Finish your look with some joggers or track pants. Choose well, and you'll make a fashion statement without spending too much cash. But when it's extra cold, these hoodies play the hero by fitting perfectly under jackets and coats. With a hint of warmth and a dash of fashion, layering with men's oversized hoodies is the way to rock casual winter vibes.
Versatile Bottoms for Cold-Weather Comfort
When it's chilly outside, your bottom half deserves warmth too! Meet your winter friends: cargo pants and joggers. Cargo pants, with their handy pockets, are like a wearable toolkit.
They're tough and trendy, ready for any adventure. Then there are joggers, your loungewear heroes. Soft and stretchy, they're perfect for lazy days or quick errands. But don't be fooled – both are versatile champs.
Pair cargo pants with a chunky sweater for a rugged look or joggers with hoodies for ultimate comfort. These bottoms aren't just cozy; they're your cold-weather style partners, making winter days comfy and cool.
Footwear for Frosty Days
When the cold season hits, your feet need extra love too! So, pick footwear designed to keep you warm and stylish. Boots are the champions here, with options like rugged leather lace-ups or sleek Chelsea boots.
They grip icy streets and look good doing it. Suede or leather, they've got your back. These shoes aren't just about utility; they're fashion statements.
Whether off to work or exploring, your feet stay cozy in the chill. So, step out confidently, knowing your winter footwear is ready to tackle frosty days with flair.
Elevated Winter Accessories
Winter accessories are meant to keep you warm but also improvise your style statement. Think of caps that keep your head cozy and scarves that warm you. Gloves aren't just for hands – they're your winter buddies, too.
Likewise, fancy stoles add a touch of sophistication to your look. These accessories aren't just for show; they're your secret to staying snug and stylish. They're the ultimate winter companions that make chilly days trendy and toasty.
You can pair them with your casual outfits and also dress up well for formal events. For example, if you're going to a professional meeting, you can add a scarf to your blazer to make it look classy.
Bottom Line
As the winter winds howl, remember: style never hibernates. Your wardrobe is now a playground of warmth and fashion. With layers that tell stories and accessories that dazzle, you're set to own the season. So, go on and embrace winter's embrace – your fashion journey has just begun!