Bali is certainly one of the most beautiful countries to visit on earth and is considered by many to be heaven on earth. The beautiful nature of Bali, beautiful sandy beaches, turquoise sea, rich culture, delicious food, and sights such as temples and shrines will remind and convince you why this country is at the top of the bucket list of many travellers and tourists. If you are planning a vacation in Bali Indonesia, this is the right article for you, we have you covered.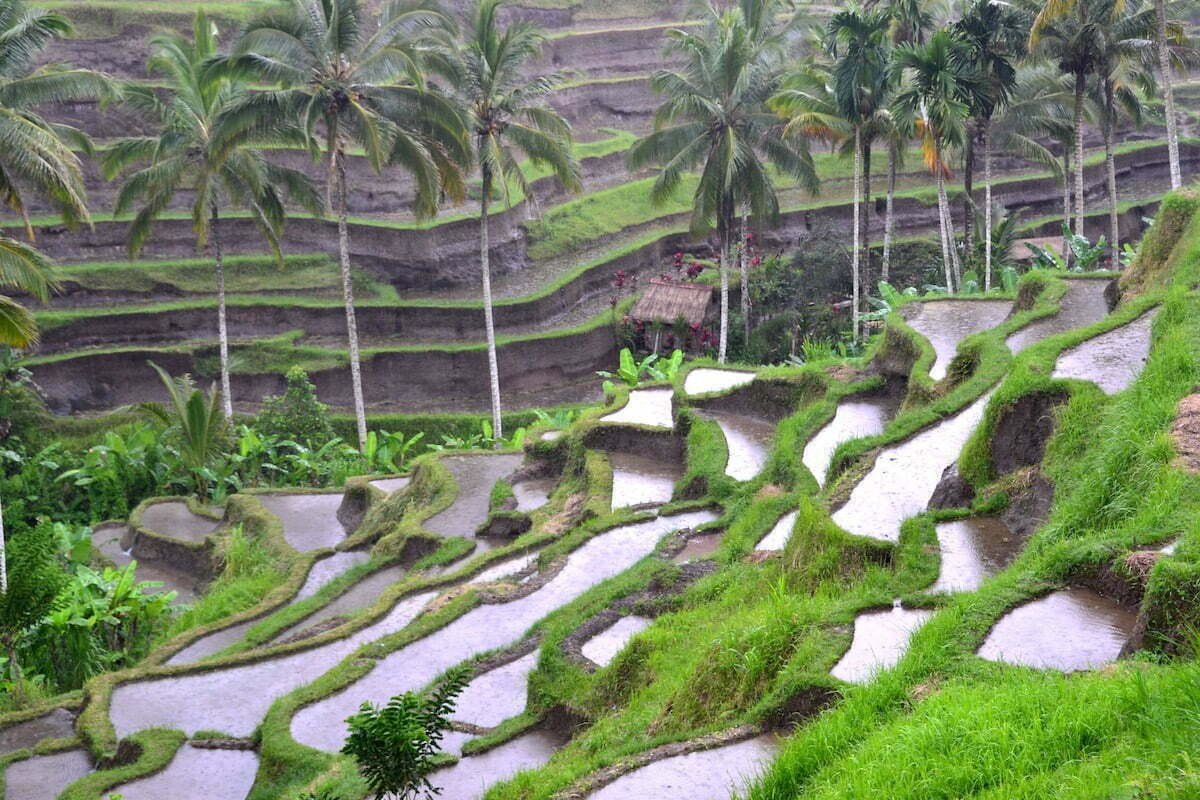 Briefly about Bali
Bali is a country located between Java and Lombok on the island of the small Sundanese archipelago, that is, Indonesia. This island has three volcanoes that are still active today. The island is rich in numerous crops of rice, coconut palm, corn, cotton, tobacco, and of course coffee. However, the strongest economic branch is tourism. The capital of this country is Denpasar.
When is the best time to visit Bali?
Since this country is located in a tropical region, the seasons are divided into dry and rainy. The best time to visit is from the beginning of April to the beginning of October when the dry season lasts and the weather conditions are great for sunbathing, exploring, and resting. The rainy season starts at the beginning of November and lasts until the end of March, and most tourists avoid visiting during this period precisely because of the heavy rainfall.
Temple of Besakih
This temple is considered one of the main ones and is often on many tourists' bucket lists, and for good reason. It is located near the Agung volcano in the eastern part of this country. This temple is composed of 23 different but interconnected temples. What is fascinating is that this temple is built on 6 terraced levels. This is one of the most sacred places for members of the population, and the origin and construction of this wonderful complex are unknown. Every year, various festivals are held here that you can visit. 
Tegallalang Rice Terraces
This place is about 10 kilometres from Ubud, accessibility is provided, and visiting the spectacular rice terraces is completely free. This place is under UNESCO's protection of world cultural heritage. Here you will be able to take beautiful photos, the views of the environment are fantastic and leave every visitor breathless. The rice fields in Bali are known for their beautiful emerald colour, you have the feeling when you look at them that there is a work of art in front of you. The most impressive ones are also in Ubud and are so spacious and wide that you don't know where each level starts and ends.
Mount Batur and Lake Batur and Mount Agung
These three attractions can be seen from one observation deck, and the view of the landscape is impossible to describe in words, the feelings and beauty it awakens in you. You can come here and capture beautiful sunsets and sunrises.
The Monkey Forest
This forest is located in Ubud, which is a beautiful place and rich in various animal life, and here you will have the opportunity to see various statues of all kinds of animals. In this place is the temple of the dead Pura Dalem. Here, there is a species of macaque monkeys that are considered their protectors and have a large forest. However, you have to be very careful when you come into contact with monkeys because they are very skilled and dexterous and can steal anything that is on you from jewelry, bags, or anything else. 
Beautiful sandy beaches and the sea
One of the most famous is certainly Kuta Beach, which is the most famous and most popular destination for many tourists. The beach is bustling with life at all times of the day and night, here you will have the opportunity to visit numerous restaurants, both local and western, and numerous nightclubs and bars. Here you will be able to experience completely unreal sunsets, and during the day you can refresh yourself with some squeezed juice in the shade under a palm tree while reading your favourite book.
Goa Gajah
The name of the cave translates to an elephant cave. Directly at the entrance to the cave, you will have the opportunity to see numerous creatures carved into the rock, the main one among which is an elephant, which is why the cave got its name. To get to the cave, you will have to pass through the mouth of the man-eating giant Kebo Iwa. Here, there is also a large courtyard for relaxation and meditation, divine springs, and altars to the various gods that the local population believes in. This whole complex, which is partly located on the river, where there are stone slabs that you can walk on, is included in the UNESCO list of world cultural heritage.
Where To Stay In Bali
Bali is a tropical paradise located in Indonesia and is known for its stunning natural beauty, vibrant culture, and warm hospitality. As one of the most popular tourist destinations in the world, Bali offers a wide range of accommodation options to cater to different budgets and preferences.
One of the most popular areas to stay in Bali is Ubud, located in the central part of the island. Ubud is known for its art, culture, and stunning scenery. The town is surrounded by lush green rice paddies and is dotted with traditional Balinese temples and cultural landmarks. Ubud offers a wide range of accommodations, from budget-friendly guesthouses to luxury resorts, all nestled in the midst of the town's natural beauty.
If you're looking for a more upscale beach experience, Seminyak is the perfect place to stay. This trendy and upscale beach town offers a lively nightlife scene, fashionable boutiques, and high-end restaurants. Seminyak is also home to some of Bali's most luxurious villas and boutique hotels, which offer top-notch amenities and services to their guests.
For those who want a more laid-back and authentic Balinese experience, Canggu is the perfect destination. This surf town is located on Bali's southwest coast and offers a mix of modern and traditional Balinese culture. Canggu is popular among surfers and digital nomads and offers a range of accommodations, from budget-friendly hostels to luxurious villas.
Nusa Dua, located in the southern part of Bali, is a popular destination for honeymooners and families. The area is known for its luxurious resorts and beautiful beaches, making it the perfect place to relax and unwind. The resorts in Nusa Dua offer a wide range of facilities and services, including private beaches, spa treatments, and water sports activities.
Finally, Jimbaran is a quiet fishing village located in the southern part of Bali. The area is known for its seafood restaurants and beautiful sunsets. Jimbaran offers a range of accommodations, from budget-friendly guesthouses to high-end resorts. It is the perfect place to stay for those who want to experience a more local and traditional side of Bali.
In conclusion, Bali offers a wide range of accommodation options to cater to different budgets and preferences. The best place to stay in Bali ultimately depends on your budget, preferences, and the type of experience you want to have in Bali. Whether you're looking for a luxurious beach vacation or a more authentic Balinese experience, Bali has something for everyone.