Despite what they say about British food, London has some of the best restaurants in the world – and they don't all break the bank.
Taking a gastronomic tour of London might do serious damage to your waistline, so we suggest that you put on your most comfortable shoes and follow our walking tour of London, planned out to take you to some of the best places to eat, and then walk off the calories in between each.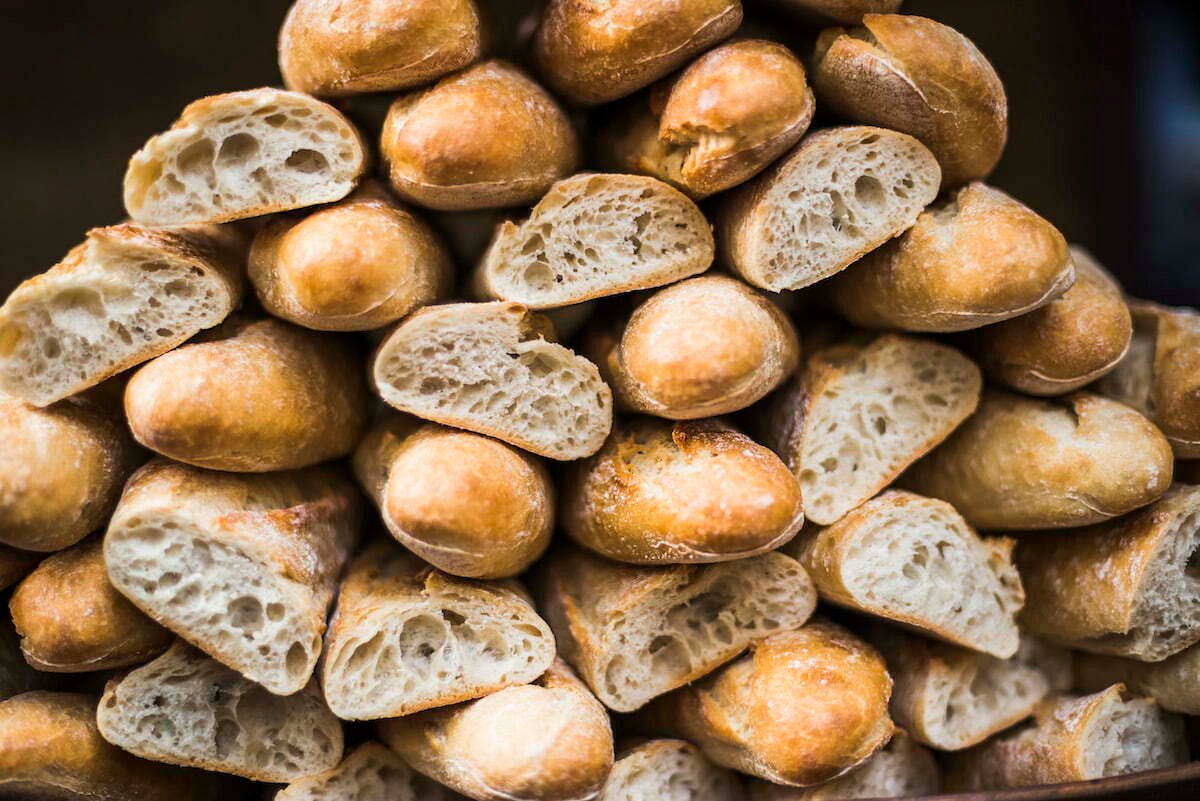 BOROUGH MARKET
Described as London's premier food market, Borough Market brings together a smorgasbord of artisanal foods and drinks. Located right by London Bridge station, Borough market has become a hub for those looking to celebrate quality food and produce and evolved out of a local greengrocer's market which was under threat of closure.
In 1862 the original market was physically divided by constructing a railway viaduct. Ironically, this was the making of Borough market, making it a central hub for wholesale fruit and veg distribution.
If you decide to visit Borough Market, assign a half day or more to give you the time and space to sample all its delights, from charcuterie and cheese to Middle Eastern meze and Taiwanese Boa Buns.
PADELLA
Located in Borough Market is Padella, a busy, buzzy, no reservations taken pasta specialist that is a firm favourite.
The menu changes regularly but is always packed with fresh and delicious options. One week, you could enjoy a classic carbonara, and the next, you'd get to try spaghetti alla bottarga.
But no matter the daily menu, the Padella chefs serve delicious Italian dishes that are sure to please.
The restaurant also offers a great selection of Italian wines, beers, and other drinks, all of which complement the available dishes.
ROKA
For the ultimate experience in fine Japanese cuisine, Roka creates dishes cooked on a Robata grill, a form of grilling from the fisherman working off the northern coastal waters of Japan. The excellence of Roka has spread globally, with restaurants in Kuwait, Riyadh, Istanbul, Dubai and Mallorca.
Fancy continuing your Japanese gastronomic journey in London? In that case, Hachi BBQ in Brewer Street imports the finest Wagyu beef from its trusted supply chain across Europe and Japan, guaranteeing the highest quality meat cooked to perfection.
BOB BOB RICARD
If you would like to make more of an event in a top-notch restaurant, Bob Bob Ricard is an experience you will not want to miss out on. Famous for its cosy booths with its 'Press for Champagne' buttons, the menu elevates classic dishes such as Beef Wellington and Chicken Kyiv.
BRICK LANE BAGELS
No visit to London would be complete without a visit to the Original Beigel shop in Brick Lane. Established in 1855, it is famous for its 24-hour opening times, making it a go-to place for late-night munchies. There's nothing quite like sinking your teeth into a hot salt beef (£6.50) or salmon and cheese (£3.50) bagel as the sun rises over London's east end.
SEVEN DIALS MARKET
If you've exhausted the offerings at Borough Market, head north to Convent Garden, where you'll find Seven Dials, a foodie's delight offering an array of good, different and affordable food to satisfy various tastes.
The two-storey food court offers a variety of cuisines, including Italian, Chinese, Mexican, Vietnamese and Middle Eastern. To satisfy your sweet tooth, there are plenty of dessert stalls offering treats like waffles and ice cream.
It also hosts an event space where regular activities and classes occur, making it a great place to meet locals.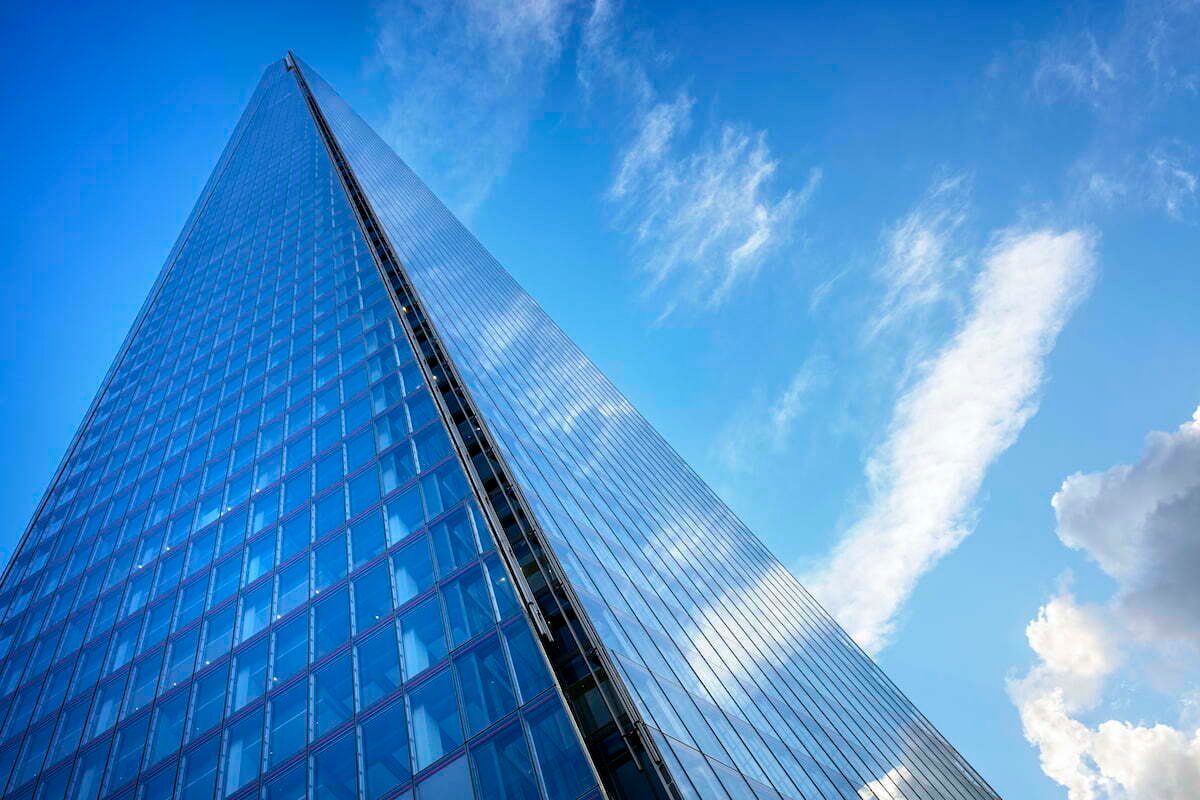 OBLIX AT THE SHARD
Finally, if you can stomach more delicious food, head up the 300m of the Shard, one of London's highest and most iconic buildings, and drink in the views across the city while enjoying the contemporary cuisine of Oblix at brunch, lunch, afternoon tea or dinner.
We hope you enjoyed our suggestions. If you want to add to our list, let us know below.
Complete List Of Classic Foods To Try In London
Fish and Chips – A British classic, fish and chips consists of battered fish and fried potatoes.
Bangers and Mash – Another classic British dish, this meal features sausages served with mashed potatoes and gravy.
Roast Beef and Yorkshire Pudding – A hearty and filling meal, roast beef is served with crispy and fluffy Yorkshire pudding.
Pie and Mash – This traditional meal consists of a savory pie filled with meat or vegetables and served with mashed potatoes.
Full English Breakfast – A large and filling breakfast meal that includes bacon, eggs, sausages, baked beans, grilled tomatoes, black pudding, and toast.
Shepherds Pie – A comforting dish made with minced lamb or beef, topped with mashed potatoes and baked until golden.
Steak and Kidney Pie – A rich and flavorful dish, steak and kidney pie is a savory pie filled with tender beef, kidneys, and vegetables.
Curry – A popular dish in London, curry can be made with chicken, lamb, or vegetables, and is typically served with rice and naan bread.
Pimm's Cup – A refreshing summer drink made with Pimm's No.1, lemonade, mint, and fresh fruit.
Eton Mess – A sweet and delicious dessert made with whipped cream, meringue, and fresh strawberries.
Sticky Toffee Pudding – A moist sponge cake made with dates and served with a sticky toffee sauce.
Banoffee Pie – A decadent dessert made with bananas, toffee, and whipped cream, all on a crunchy biscuit base.
Ploughman's Lunch – A traditional pub meal that includes a selection of cheeses, meats, pickles, and bread.
Bubble and Squeak – A dish made with leftover mashed potatoes and vegetables that are fried until crispy.
Jellied Eels – A traditional East London dish, jellied eels are small pieces of cooked eel in a savory jelly.
Crumpets – A British breakfast staple, crumpets are small, fluffy cakes that are toasted and served with butter.
Haggis – A Scottish dish made with sheep's heart, liver, and lungs, mixed with onions, oatmeal, and spices, and served with neeps and tatties (turnips and potatoes).
Black Pudding – A type of sausage made with pork blood and oatmeal, black pudding is typically served as part of a full English breakfast.
Chicken Tikka Masala – A creamy and spicy Indian dish that is popular in London, made with marinated chicken in a spiced tomato-based sauce.
Sunday Roast – A traditional British meal typically eaten on Sundays, consisting of roasted meat (usually beef, lamb, or pork), roasted potatoes, vegetables, and gravy.
The Best Things About London's Food Scene: International Flavours
London's food scene is known for its diverse range of international flavours that are sure to tantalize any foodie's taste buds. The city is home to a vast array of restaurants, cafes, food trucks, and street food vendors that offer an extensive range of international cuisines.
One of the most popular international flavours found in London is Indian cuisine. From classic curries to street food delights like samosas and pakoras, Indian food can be found all across the city. One must-try dish is the famous Chicken Tikka Masala, a creamy and spicy chicken dish served with naan bread and rice.
Another international flavour that is widely popular in London is Chinese cuisine. Whether you're in the mood for some crispy fried duck, dumplings, or noodles, London has it all. One of the most popular dishes to try is the traditional dim sum, which features bite-sized portions of steamed dumplings, buns, and other small dishes.
If you're a fan of Mediterranean cuisine, then London won't disappoint you. From Greek to Turkish to Lebanese, there are plenty of options to choose from. A popular dish to try is the falafel wrap, which is a delicious and filling vegetarian option made with chickpea fritters, hummus, salad, and pickles.
Mexican food is also widely available in London, with plenty of street food vendors serving up tacos, burritos, and quesadillas. The traditional dish of guacamole, made with mashed avocado, lime juice, and spices, is a must-try for anyone who loves Mexican cuisine.
London's food scene also boasts a range of African and Caribbean flavours. From spicy jerk chicken to hearty stews and curries, the cuisines of the African and Caribbean diaspora are celebrated and enjoyed across the city.
London's food scene is a vibrant and diverse mix of international flavours that will satisfy any food lover's cravings. Whether you're in the mood for Indian, Chinese, Mediterranean, Mexican, or African and Caribbean cuisine, you're sure to find something delicious to try in this bustling metropolis.