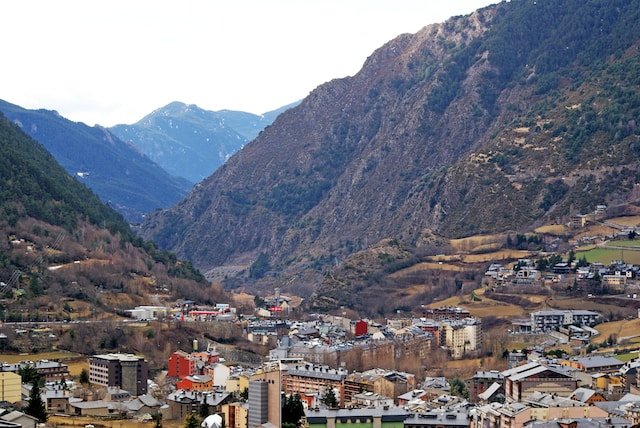 From unique hiking paths to beautiful towns and more, learn the best things to do in Andorra, an underrated travel destination.
If you're looking for an off-the-beaten-path and a unique travel destination for your holiday, then Andorra is the best option. Nestled between France and Spain, this principality's borders haven't changed for centuries, and offer spectacular natural landscapes with outdoor activities, a rich and vibrant culture, and interesting towns and buildings dating years back.
Andorra may be smaller than the usual holiday destination, but it's a multifaceted one. Whether you want to book last minute ski deals at Esquiades.com or explore an old town and buildings, Andorra sure has something for you.
Set on a Ski Adventure
Andorra is well known for its stunning ski resorts and as a location for ski holidays. The principality has two main ski resorts, Grandvalira, and Vallnord Pal. Both of them can be easily booked on Esquiades, but each of them has its own unique features.
Head to Grandvalira for an incredible ski experience, this one is ideal for intermediate and beginner skiers. The place has an outstanding organization and most of the areas are in excellent condition. You'll find useful signs everywhere, detailed maps, and even a mobile phone app. Not only that but the staff is known for being friendly and helpful.
Next, Vallnord Pal is suitable for all levels and offers great teachers for someone who has never skied before. The area has beginner-friendly slopes and a snowpark, packed with jumps and rails. The staff is friendly, and the areas are well taken care of, you will find helpful signs everywhere too.
Stroll around Andorra La Vella
The actual capital and hub of the country is Andorra La Vella, and like most capital cities you'll find a lot of amenities, from different restaurants and bars to museums and parks. But Andorra has a different atmosphere, quieter, nostalgic, and beautiful.
The first thing you should do is stroll around the city, go to a local café or restaurant, and get the feel of the city. Next head to Parc Central, which is an amazing green space with playgrounds, and public bathrooms, ideal for a picnic or reading under a tree.
Next, visit the Noblesa del temps de Salvador Dalí, a monument that's a must-visit. There are many other great places to explore, like Casa de la Vall, which is a museum, or the St. Esteve of Andorra Church, which offers unique architecture.
Go for a hike
Andorra offers a ton of different good hikes to check out the landscape. The scenery is stunning, rocky, and green with rivers. Like most of the Pyrenees, it looks like a medieval movie. A hike you must do is the popular Rec de Solá, it starts from the center of the capital and takes at least 10 min from there to the top.
Another popular hiking route is Engolasters lake, and if you want to experience stunning views, head to the town of Canillo and head to Cap del Roc del Quer.