The world is increasingly turning digital, and this extends to how we travel. Traditional visa application processes, with their long lines, extensive paperwork, and prolonged waiting times, are gradually giving way to online visa applications. For British citizens, this shift has significantly simplified international travel. The convenience, efficiency, and security provided by eVisas have made them a preferred choice for many. This piece will explore various aspects of online visa applications, illuminating their benefits and their role in modern travel.
eVisas for multiple countries
The digital era has significantly eased the process of visa applications for British citizens. A plethora of countries now offer eVisas to British nationals, saving them from the traditional bureaucratic process. Whether it's a trip to Australia, a business meeting in India, or a transit stop in Turkey, online visa applications have made it easier than ever. The application process is straightforward and convenient, requiring just a few clicks, some necessary information, and a valid passport. For example, the India eVisa for UK citizens is an extremely popular option for travelers from Britain to visit India.
24/7 online accessibility
One of the main benefits of online visa applications is their round-the-clock accessibility. Whether you're a night owl planning your next adventure in the early hours or a busy professional squeezing in travel plans during lunch breaks, the system is designed to accommodate your schedule. This flexibility eliminates the need to physically visit visa application centers during their specific opening hours, and you can apply from the comfort of your home or office.
Secure online payment options
Ensuring the safety of applicants' financial details is a top priority for online visa application systems. These platforms use secure and encrypted payment gateways that protect your sensitive information. They accept various forms of payment, such as debit/credit cards and online banking, providing applicants with the flexibility to choose their preferred method. Moreover, the payment receipt is instant, making the process transparent and trustworthy.
Quick processing times
Gone are the days of waiting weeks or even months for a visa to be processed. With online visa applications, the processing time is significantly reduced. Depending on the destination country, British citizens can expect to receive their eVisa within a few days or even hours. However, it's still recommended to apply well in advance to account for any potential delays.
No embassy visits required
Applying for an eVisa eliminates the need to visit an embassy or consulate. This not only saves time but also reduces the stress associated with traditional visa applications. You can apply, pay, and receive your visa online without ever needing to leave your home. This is particularly advantageous for those living far from embassies or consulates, or those with limited mobility.
Automatic updates via email
Throughout the application process, automatic updates are sent to the applicant's registered email address. These updates provide real-time information about the status of the application, allowing applicants to track their progress. Once the eVisa is approved, a confirmation email is sent, ensuring applicants are always informed and up-to-date.
Electronic delivery of approved visas
Upon approval, the eVisa is sent electronically to the applicant's email address. This document can be printed or stored digitally for presentation at the border control of the destination country. This digital delivery saves time, reduces paper usage, and ensures that the visa won't be lost or damaged.
Multiple entry options depending on destination
Depending on the destination country, online visas may allow single, double, or multiple entries. This flexibility allows British citizens to plan their travel according to their needs, whether it's a single visit or multiple trips over a certain period. The details of entry allowance are clearly stated during the application process.
Varied validity periods
eVisas come with varied validity periods, depending on the country and the purpose of the visit. Some visas may be valid for 30 days, while others may allow a stay for up to a year or more. Understanding these variations is essential for planning your travel and ensuring compliance with immigration rules.
Available for tourism, business, and transit purposes
Online visa applications cater to different travel purposes, whether it's for tourism, business, or transit. This convenience simplifies the process for British citizens, making it easier to navigate international travel requirements. Specific information related to the purpose of the trip is required during the application process, ensuring that the appropriate visa is issued.
In conclusion, online visa applications have revolutionized the way British citizens travel, providing convenience, efficiency, and security. It's an accessible, straightforward process that saves time and effort, allowing travelers to focus on planning their journey rather than worrying about paperwork.
Hassle-Free Application Process
The online visa application process is designed to be user-friendly and easy to navigate. A step-by-step guide is usually available, ensuring that applicants understand what is required at each stage of the application. The documentation required for an eVisa is typically minimal, often limited to a valid passport, a recent photograph, and some necessary personal information. This ease of application removes the need for lengthy paperwork and enables British citizens to complete the process within a short span.
Time and Cost-Efficient
Compared to traditional visa application methods, eVisas offer significant savings in both time and money. The online process eliminates the need for travel to an embassy or consulate, saving on transportation costs and time. Additionally, as there's no requirement to send your passport away, it remains safely with you throughout the process.
Access to Comprehensive Information
Most eVisa platforms provide comprehensive information about the visa requirements, fees, processing times, and other relevant details. This transparency allows applicants to know exactly what to expect during the process. Furthermore, many platforms offer customer support services, providing assistance and answering queries to ensure a smooth application process.
Environmentally Friendly
The shift from paper-based applications to digital platforms has a positive impact on the environment. Online visa applications reduce paper waste and the carbon emissions associated with traditional postal methods. Therefore, by opting for an eVisa, British citizens are contributing to environmentally sustainable practices.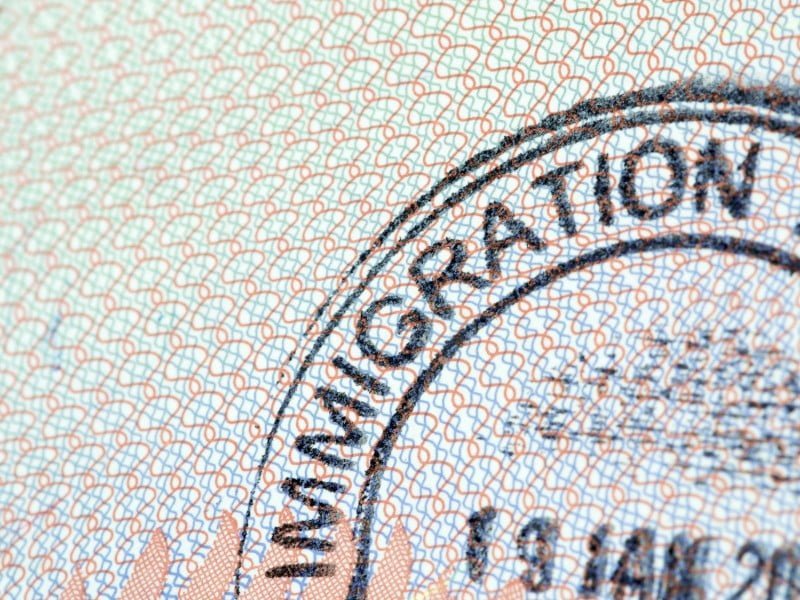 Final Thoughts
In an increasingly interconnected world, ease of travel is paramount. The advent of online visa applications for British citizens has significantly streamlined the process, providing a host of benefits ranging from convenience and efficiency to enhanced security. Whether it's for a vacation, a business meeting, or a quick transit, the eVisa system ensures a seamless travel experience. It's a testament to the digital revolution, transforming traditional practices and accommodating the needs of modern travellers.