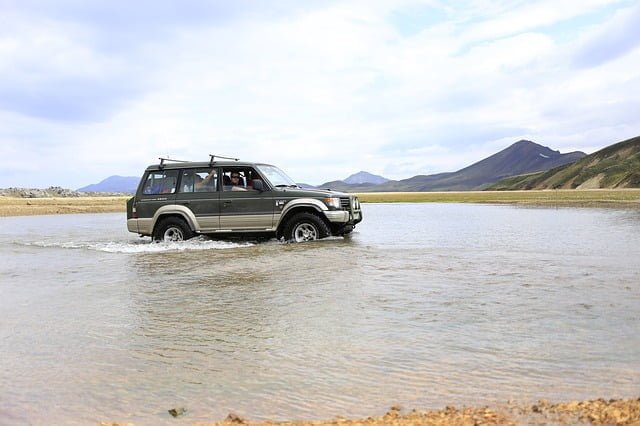 Getting behind the wheel, driving past stunning landscapes, and stopping wherever you want to – nothing can beat the freedom that a driving holiday can give. With a driving holiday, you will be in complete control of your schedule and steer your trip wherever your heart takes you. A driving holiday is more about the journey than the destination itself! 
But now the question is, where should you go and which route to take? Below, check out some destinations for incredible driving holidays.
Drive Mini Cooper's Around Milan
When you are in Milan, the capital of a prestigious life, you cannot resist the thrill of driving a fancy car. Italy is the cradle of the best sports car in the world, so it's easy to see why it's considered an excellent destination for driving holidays. Not only that, but the country also has its share of scenic driving routes, from the picturesque Tuscan countryside to the stunning Amalfi Coast.

Of course, you don't need to travel far to enjoy a driving holiday in Italy. You can also explore some of Italy's bustling cities. For instance, you can drive around Milan in a mini cooper. This small vehicle is fun to drive in, with an exciting design and powerful engine. Driving around Milan is not that different from driving in other major cities in the world. It can get busy at times, so you have to be always alert and confident. 
For a truly incredible driving holiday in Italy, drive from Milan to Bellagio. Head northwest from Milan, and you'll arrive in Como. From here, drive north and take the narrow, snaking road. Stop in the town of Torno before making your way to Bellagio.
See the F1 in Hungary
The Hungarian Grand Prix is one of the most prestigious sports events that every car lover should attend. This spectacular event is a celebration of motorsport, participated by some of the best race car drivers in the world. You will find a range of Hungary F1 ticket & travel packages – from a seat at the grandstands to packages that include hotel accommodations and access to VIP areas. 

After seeing the Grand Prix, consider going on a road trip through Hungary. Its accessible roads and stunning landscapes make it an excellent choice for a European road trip. Budapest is an ideal starting point for your driving holiday in Hungary. Spend at least a day visiting attractions like the Hungarian Parliament Building and the Buda Castle & Castle Hill. 
After spending some time in the capital city, consider taking a day trip to Esztergom, a charming town about an hour drive from Budapest. It has long been the centre of Roman Catholicism in Hungary and home to some historical sites, such as the Esztergom Basilica, a 100-metre-high cathedral built in the Classical style.
Take a Mini Van up Route 66
With its wide-open spaces and spectacular sceneries, the United States is a popular destination for incredible driving holidays. Here, you have plenty of route options to choose from, from the coastal roads of California to the impressive landscapes of the Wild West. But of all these, Route 66 is the best. Dubbed the "Mother Road", Route 66 will take you to charming cities, stunning landscapes, and America's natural wonders. 

So, take a minivan up route 66 and experience how it is driving along the "Mother Road". Start your journey in the cosmopolitan city of Chicago. Spend a couple of days here, exploring its striking architecture and vibrant nightlife. Drive south, past the roadside diners and old gas stations that America is known for, and you'll reach Springfield, Illinois. From here, head to St Louis, and into Missouri, before arriving in Oklahoma City. By now, you've already covered about 400 miles of Route 66. Continue your journey to Amarillo, Albuquerque, Holbrook, Flagstaff, Grand Canyon, Barstow, and finally, Los Angeles, the City of Angels. 
Take a Jeep around Iceland
Your driving holiday in Iceland is nothing short of extraordinary. Regardless of the route you take, you are guaranteed to encounter incredible nature sceneries. Most travellers to Iceland choose to self-drive because of the Ring Road, a scenic route that encircles the entire country. For the best driving experience, rent a jeep for your Iceland holiday. If you take a jeep around Iceland, you will not have to worry about passing through difficult road conditions, which is common in this country, especially during the winter season. 

While there are plenty of excellent route options for your driving holiday around Iceland, it would help if you carefully plan your route. Put together a detailed itinerary and include all the famous attractions. The Ring Road, also known as "Route 1", is the best route to take if you want to cover everything in the country. It loops around Iceland in a rough circle, passing through astonishing scenery and natural attractions. But take note that if you want to venture into the highlands, you'll need a 4-wheel drive vehicle.
Take a Convertible Through California
As one of the biggest states in the US, California is home to dramatic coastal scenery, pulsating cities, and soaring redwood trees. There's so much to discover here, but behind the wheel is the best way to explore the state. Your driving holiday in California will be filled with lots of fun and exciting adventures.

If you want a unique way of driving through California, drive a convertible, as inspired by the award-winning film "Sideways". The film is about two middle-aged men embarking on a week-long road trip through California's wine country. If you want to follow the same route, you should take the route throughout Solvang and the Santa Ynez Valley.
Another popular route to take for your California driving holiday is the road from Lake Tahoe to Yosemite National Park, where you'll be traversing along the stunning, crystal-clear lake that straddles the border between California and Nevada. It's one of the largest freshwater lakes in the country, surrounded by lush forests and beautiful greenery.