While it's not as globally known as England's largest cities like London, Manchester, and Newcastle, the Cotswolds is one of the most popular tourist destinations in the UK. For those who don't know, the Cotswolds is a region in central-southwest England of almost 800 square miles. It runs along a range of rolling hills, making it one of the best locations in the UK for basking in the beauty of nature. From hiring a static caravan to renting a cozy cottage, the Cotswolds is abundant in unique accommodation options and tourism opportunities.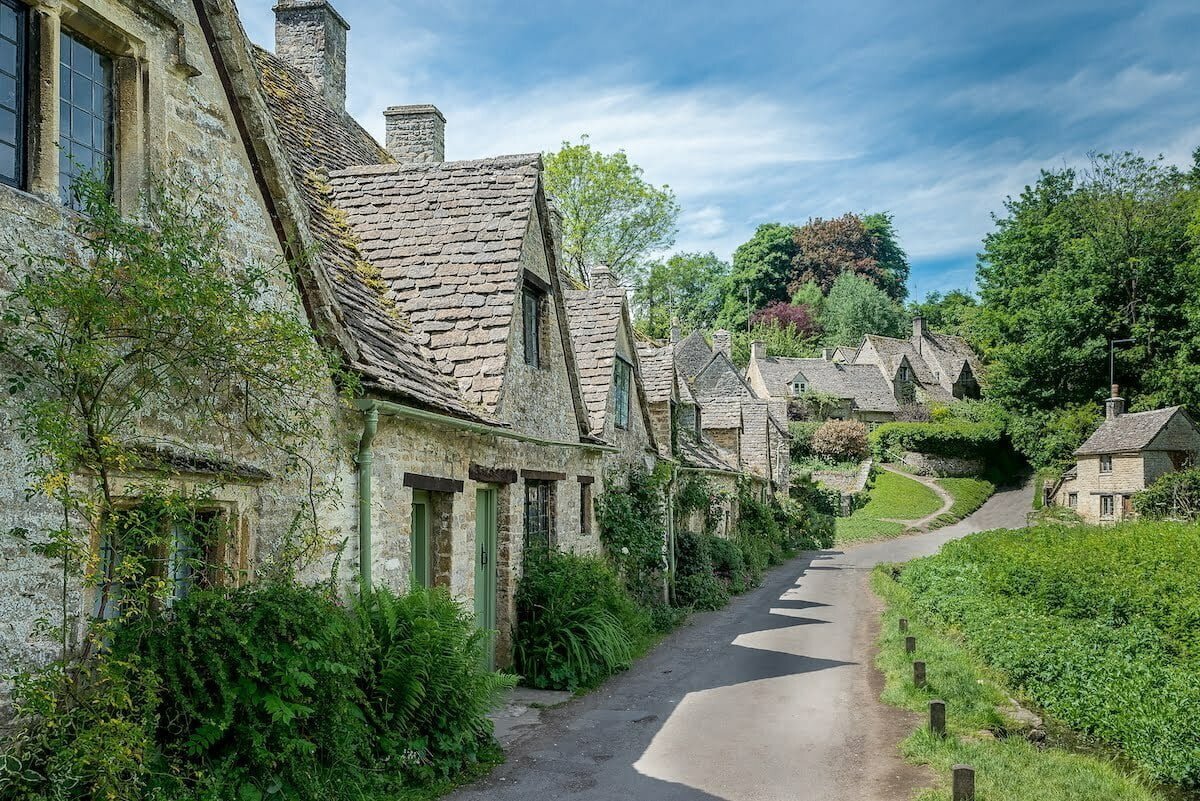 Shop for Antiques in Stow-on-the-Wold
First, the Cotswolds is renowned for being home to some of Britain's best antique shops. This is especially true of Stow-on-the-Wold, which boats everything you'd expect a Cotswolds town to offer. Its cute architecture and abundance in character sets it apart from many other locations in the UK. In fact, St Edward's Church can be found in this quaint town, and the north door of this building was the inspiration for the "Doors of Durin" in the Lord of the Rings. In addition to fascinating sights and antique shops, you'll also find some authentic restaurants and delis for a taste of the local cuisine.
Discover Abbey House Gardens
As one of the main attractions in Malmsbury, Abbey House Gardens is a must-visit in the Cotswolds. The building was initially renovated during the Tudor times; however, the gardens themselves are equally beautiful. Interestingly, the owners aren't only keen gardeners but also keen naturists, and they regularly hold "clothing optional" days. Therefore, if you're planning to visit the gardens, make sure you check if you're likely to get more than you bargained for. Within the grounds, you'll find the Coy Carp Café, which is the perfect location to feed fish and sip on a British cuppa.
Enjoy Organic Treats at Daylesford Farm Shop
Daylesford Farm was founded in 2002 by Lady Carole Bamford and the farm itself has since become one of the most sustainable farms throughout Britain. While they have a handful of London outlets, there's nothing like enjoying a salad or coffee at the farm. After all, this is real authentic farm-to-fork eating, wherein the yoghurts, milk, cheese, bread, veg, fruit, poultry, and meat are all produced onsite. You might even book a Daylesford cookery course to experience the Cotswolds for all the produce it has to offer.
Experience the Chocolate Box Village of Arlington Row
Arlington Row is arguably the prettiest village in England, making it a must-visit for anyone in the Cotswolds. The village was constructed in the 14th century from stone, creating an aesthetic that's as typically Cotswolds you can get. During the winter, on the odd occasion that it snows, Arlington Row looks just like it has been lifted straight from a Christmas card. Despite this, Arlington Row is equally beautiful in the summer. Therefore, regardless of the time of year, Arlington Row is a great place to visit for people of all ages.
Visit Cirencester
Last but not least is Cirencester, which is the largest town in the Cotswolds. Once upon a time, this town was an important Roman settlement and is home to one of the largest amphitheatres in the UK. Due to its size, Cirencester is typically considered the Cotswolds capital and is abundant in tourist attractions. One of the most notable is Barnsley house, a lavish retreat containing a private cinema and spa. What's more, Cirencester is home to many Michelin-star restaurants.
Tips For Visiting The Cotswolds
The Cotswolds is an area in England that boasts picturesque countryside and charming villages that are worth exploring. If you are planning a trip to this area, here are some tips that can help you make the most out of your visit.
First, consider the time of year you will be visiting. Spring and summer are popular times to visit, as the weather is mild and there are plenty of outdoor activities to enjoy. However, visiting in the fall or winter can also have its benefits, such as lower prices and fewer crowds.
When it comes to transportation, it is recommended to have a car if you want to fully explore the area. However, if you prefer not to drive, there are public transportation options available, such as trains and buses.
In terms of accommodations, there are plenty of options available, from cozy bed and breakfasts to luxury hotels. Consider staying in one of the smaller villages for a more authentic experience.
While in the Cotswolds, be sure to take time to explore the villages and their unique attractions, such as the impressive architecture and local shops. Walking and hiking trails are also abundant in the area, offering scenic views of the countryside.
Finally, don't forget to sample some of the local cuisine and traditional English pubs. The Cotswolds has a reputation for its delicious food and drink, so be sure to indulge in some of the local specialties.
The Cotswolds is a charming and peaceful destination that offers a refreshing break from the hustle and bustle of city life. By following these tips, you can ensure a memorable and enjoyable visit to this beautiful part of England.
The Cotswolds Accommodations Guide
The Cotswolds, with its charming villages and beautiful landscapes, is a popular destination for travelers seeking a peaceful escape. To make the most of your visit, it is important to choose the right accommodation that suits your needs and preferences.
One of the best options for a relaxing stay is a country house hotel, where you can enjoy the tranquility and natural beauty of the area. These hotels often feature spacious rooms, beautiful gardens, and excellent dining options.
If you prefer a more independent and private stay, you may consider renting a cottage or a self-catering apartment. This option offers a unique experience, as you can enjoy the comfort and privacy of your own space while still being able to explore the nearby attractions.
For those seeking a more affordable option, there are also a variety of bed and breakfasts and guesthouses available. These accommodations often provide a warm and welcoming atmosphere, as well as a delicious breakfast to start your day.
It is recommended to book your accommodation in advance, especially during peak travel seasons, to ensure availability and avoid disappointment. Additionally, consider the location of your chosen accommodation, as some may be more convenient for visiting certain attractions or exploring particular areas of the Cotswolds.
No matter which accommodation you choose, you are sure to enjoy the picturesque scenery and peaceful ambiance of the Cotswolds.
The Cotswolds Final Thoughts
The Cotswolds, with its undulating hills, verdant meadows, and charming hamlets, is an idyllic destination that is sure to capture the heart and soul of any traveler.
As you journey through this enchanting region, you will be enraptured by its rich history, remarkable architecture, and an idiosyncratic way of life that remains largely untouched by time. The Cotswolds is a veritable haven that caters to every taste, whether you desire an indulgent getaway, a peaceful respite, or a thrilling adventure in the great outdoors.
While exploring the Cotswolds, it is imperative to adopt a leisurely pace that allows you to revel in the magnificence of the area. Stroll through the quaint villages, traverse the rolling hills, or bask in the tranquil countryside, and relish the majesty of this true gem nestled in the heart of England.