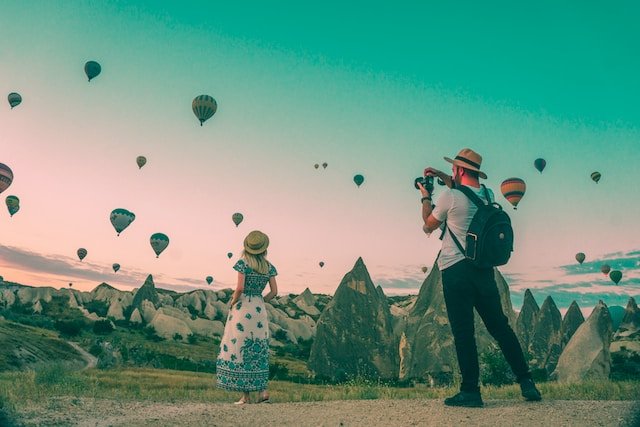 Setting up and running a thriving YouTube channel is, for many, the dream. Doing something we're passionate about is the ultimate when it comes to career goals, and a travel channel could allow you to do what you love best and get paid for it, too. 
There's an important caveat, however. The travel niche is an extremely popular one on social media platforms, and standing out can be a challenge. After all, who wouldn't want to make money by traveling around the world and posting our adventures online? There are important steps you can take, though, to help your dream travel YouTube channel become a reality, and we're going to take a look at these below.
Choose the Right Niche
To have the best chance of getting noticed in a crowded marketplace, it's likely not enough to settle on travel as your YouTube niche – you need to get more specific. This could be, for example, traveling on a shoestring budget, road-tripping with your dog, or vacationing with young children.
Specializing in a certain niche will make your channel more discoverable and help it to stand out from the crowd. Choose a channel name that clearly reflects what you're all about – this name should be both unique and memorable.
Create an Epic Viewer Experience
Whether you'll be focusing on travel on a budget or decadent luxury adventures, creating polished, beautiful content is vital for success. This means ensuring that all your videos are properly edited, deploy stunning scenic shots, and have great background music for a cinematic feel. In terms of the latter, be careful not to use copyrighted songs to avoid getting into any hot water around licensing issues. Luckily, there are plenty of online libraries out there that offer a vast range of royalty-free songs so you can achieve the perfect vibe for your travel videos.
Now may be the time to invest in some high-quality equipment, such as microphones, light rings, and camera filters, to get the shots you want to create professional-looking content that really stands out and engages the viewer.
Let Your Personality Shine Through
The most successful YouTubers, across all niches, are those who create videos that consistently connect with their audience, in which their personalities clearly shine through. So be authentic, share personal anecdotes, and don't be afraid to add a generous dose of humor when filming your content.
Let the viewers in on both your travel successes and fails to boost relatability, and aim to convey your passion for travel, new experiences, and cultural immersion throughout.
Cross-Platform Content
To increase your reach and get your YouTube travel channel off the ground, it's a great idea to create a shorter version of your main content to share on other social media channels. This is an effective way of drawing more viewers through and upping your subscriber count.
You could edit your video into a compressed version to post as a teaser on TikTok, for example, make a trailer for your channel for Instagram or even bring your new audience into your travel blog. This is also an effective means of getting noticed by other content creators in your niche, which could lead to some lucrative cross-marketing opportunities.
Stick to a Posting Schedule
Emulate other successful travel YouTubers by creating a content posting schedule and sticking to it. Your audience will love knowing exactly when you'll be uploading exciting new videos, so they can keep an eye out for your latest content, and this is a sure way to build your subscriber count.
Plan out your content in advance to make the most of opportunities, such as holiday seasons or the best times of year to take a break as a young family. You may want to consider software that automates posting so there's no fear of something being missed.
Next Steps
Use the above guide to get started with your new YouTube travel channel and begin to grow your audience and subscriber base. To keep building on your initial success, it's crucial to engage with your audience to build a community and develop a loyal following. To do this, try to personally respond to feedback or comments, hold regular Q&A sessions, and make use of interactive tools like online surveys and polls to get an idea of what's working for your viewers and subjects they'd like to see covered more comprehensively.
Nurturing a personal connection with your audience is one of the most powerful ways to create the thriving, successful travel YouTube channel that you're dreaming of.