Going on holiday is a chance to take a break from daily life, explore new places and relax. But for those who love a party, it's also an excuse to test out the local nightlife, stay up late and indulge in a few drinks to help them unwind.
If that sounds like you, you'll want to make sure that your choice of destination has plenty of options when it comes to restaurants, bars and clubs to keep you entertained. Luckily, Malta has a thriving nightlife scene, with lots of late-night spots to choose from right across the archipelago. You're sure to find some spots that you'll love – whether you're looking for local spots that offer an authentic experience, or want to dance the night away to the latest tracks.
Here, we round up some of Malta's best after-dark offerings.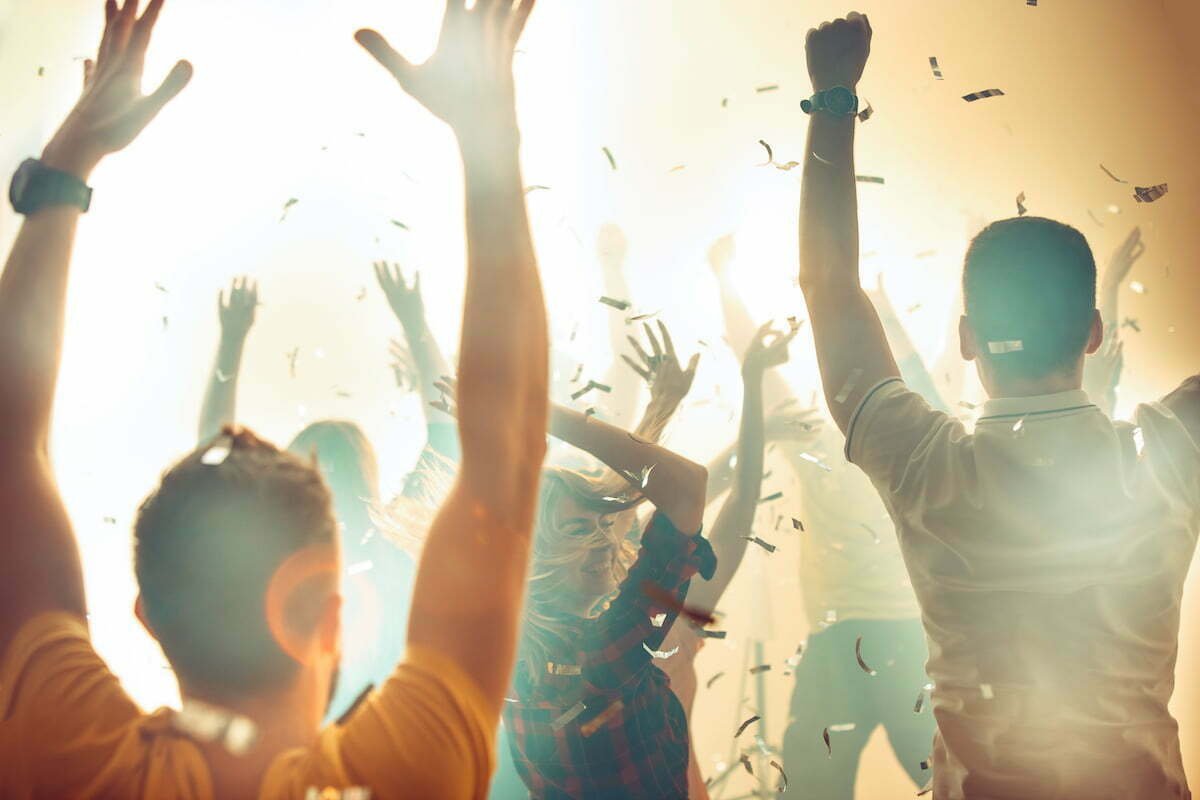 Valletta
Despite being the smallest capital city in Europe, Valletta has plenty to keep you occupied both in the day and at night. Fill yourself up with some delicious food from one of the city's top food spots before heading out to your choice of evening venue.
The city has plenty of small bars, so look out for the ones with the biggest number of locals and you'll find your spot. The nightlife in Valletta favours a more relaxed vibe, with drinking and socialising being the main agenda. For those who want things to be a bit more lively, head to Django Jazz Bar or Bridge Bar to get live jazz performances served up alongside the drinks.
St Julians
If you're just looking to focus your holiday on going out, then St Julians is the place for you. The Paceville district is well-known for being home to all the best clubs and bars in Malta, and it packs a lot of party into a relatively small area. The locals that live in this area tend to be quite young, meaning that the pace is lively and the venues stay open late.
St Julians is well connected to the airport and provides public transport to other areas of Malta too, meaning that you can still find a beach to sleep off your hangover on. If you're only looking for one or two evenings of nightlife though, this might not be the right place for you – it's always busy, and there are nicer towns and beaches elsewhere on the island.
Summer open air venues
Understandably, summer is a popular season for holidaymakers to visit Malta. The warm temperatures mean that everyone can get out and enjoy the gorgeous array of beaches and cultural sites on offer, but it's also good news for visitors who want to party.
Outdoor venues such as UNO Malta near Ta' Qali and the Aria Complex at San Ġwann come alive in the summer months, hosting a variety of special events and weekend dance parties that are popular with locals and tourists alike. These locations offer nightlife on a larger scale, often hosting thousands of guests, making it a vibrant and fresh choice for anyone wanting to soak up a summer club atmosphere.
More Malta Nightlife Information
Nestled in the heart of the Mediterranean, Malta is a small but captivating island nation that offers a rich and vibrant nightlife scene. From the bustling party district of Paceville to the more upscale waterfront area of Valletta, there are a plethora of options for travelers seeking a memorable night out.
Paceville, located in the charming town of St. Julian's, is a popular destination for those in search of a lively clubbing experience. With a diverse range of clubs, bars, and restaurants to choose from, visitors can indulge in a variety of music genres and atmospheres. From the mainstream beats of Havana and Footloose to the more underground vibes of Club 22, Paceville caters to all tastes and budgets.
For those seeking a more refined and sophisticated evening, Valletta Waterfront offers a picturesque setting that exudes elegance and class. With breathtaking views of the harbor, this waterfront area is home to a variety of upscale restaurants, bars, and cafes. The Terrace Bar is a popular spot for unwinding with friends over a relaxed drink, while the chic Fuse Sports Club is the perfect place to dance the night away to the hottest tracks.
Another notable destination for a memorable night out is Strait Street, a historic alleyway that was once frequented by American sailors during World War II. Today, Strait Street has been transformed into a bustling hub of bars, clubs, and restaurants that attract a diverse crowd of locals and tourists alike. The Thirsty Lawyer is a cozy spot for sipping on a refreshing cocktail, while Bridgetown offers a vibrant atmosphere for those looking to let loose and dance the night away.
For those seeking a more laid-back experience, Ta' Fra Ben, situated in the charming village of Marsascala, is a prime destination. Here, visitors can soak up the sun on the sandy beaches before indulging in fresh seafood and cool drinks at one of the many beach bars and restaurants. The Surfside Beach Club is a popular destination for enjoying a refreshing drink while watching the waves roll in.
Finally, Bugibba Square, located in the quaint town of Bugibba, offers a bustling atmosphere with a range of pubs, bars, and restaurants to choose from. Visitors can enjoy traditional Maltese pubs, Irish sports bars, and English-style pubs, among other options. Beefeater's Pub is a lively spot for karaoke and drinks, while Fat Harry's offers an upscale experience for those seeking a more refined atmosphere.
Malta's nightlife scene is a vibrant and diverse melting pot of experiences that caters to a range of tastes and preferences. Whether you prefer clubbing, live music, or a more laid-back atmosphere, Malta offers a wealth of options to suit your desires.
Tips For Having An Epic Night Out In Malta
For travelers looking to experience Malta's vibrant nightlife, there are a few insider tips that can make all the difference. Here are some suggestions for having an unforgettable night out:
Dress to impress: Malta's nightlife scene is known for being stylish and upscale, so it's worth putting some thought into your attire. Many establishments have dress codes, so it's important to dress appropriately to avoid being turned away.
Plan your transportation: Getting around Malta at night can be challenging, especially if you're not familiar with the area. To ensure a seamless night out, plan your transportation in advance. Taxis are readily available, but can be pricey, so consider using public transportation or renting a car if you're staying outside of the main nightlife areas.
Pace yourself: The Maltese know how to party, and the nightlife scene can be intense. It's essential to pace yourself, drink plenty of water, and take breaks throughout the night. Remember that it's a marathon, not a sprint.
Be open to different experiences: Malta offers a range of nightlife experiences, from trendy clubs to laid-back beach bars. To get the most out of your night, be open to trying new things and exploring different areas. You never know where the night might take you.
Stay safe: As with any night out, it's important to prioritize your safety. Stick with your friends, keep an eye on your drinks, and be aware of your surroundings at all times.
With these insider tips, you'll be well-equipped to have an epic night out in Malta's buzzing nightlife scene.