Laying my anxiety to rest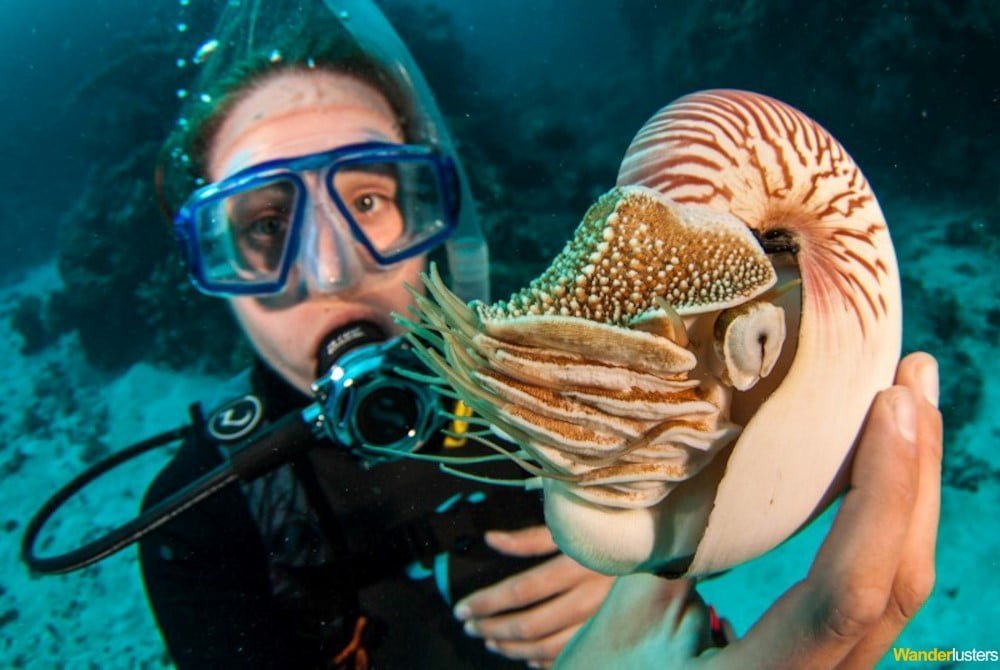 Scuba diving had never been something that I found alluring. The thought of submerging myself under 18 meters of water actually made me a little uneasy. I've suffered from various forms of anxiety throughout my life and diving was just another activity on a list of many that I considered 'panic inducing'.
Yet there I was, 12 meters down the anchor line and clinging to the thick woven rope for dear life. Adrenaline coursing through my veins and fear tightening its grip around my chest.
Panic.
It's such a primal sensation: an evolutionary tool, a mechanism to cope with situations of extreme stress. A cold hit of adrenaline that surges through our veins as our bodies switch to high alert in a bid to combat the dangers we face.
During my teens I suffered from crippling panic attacks. I was terrified of large crowds and small spaces, the passenger seat of cars and sitting at the front of my maths class. Yet none of these activities could ever be construed as exceptionally dangerous, so how did I come to associate them with feelings of anxiety?
Of what was I so afraid?
Throughout my life fear has restricted me, it has eaten away at my mind to the point at which I had given up any hope of ever beating it into submission. So how did I manage to find myself with 40ft of water above my head and another 40 below?
Three months earlier I had done something I never thought possible. Something that had terrified me since the idea was initially conceived, and which continued to do so even after I had made the decision to commit.
I had boarded a plane – FYI I'm terrified of flying – and left the life I knew, the life I had thought I wanted, for one of perpetual travel.
Having read my introduction you may now be wondering how on earth I managed to achieve this seemingly impossible feat. When I started writing this I promised myself I wouldn't get all lovey dovey on you so I'll just say this. It was love. L O V E love.
At the height of my anxiety ridden teens I had met a boy, and unbeknown to me this boy was to offer the one drug that could control the self-perpetuating merry-go-round of fear on which I found myself.
He is very scientifically minded and has just told me that I cured myself, he was just a placebo.
A vitamin tablet masquerading as a cure.
As we flew out of normality and into a nomadic existence I found myself facing challenges on a daily basis. I crossed rope bridges and zip lined across canyons, refrained from crying when I boarded aircraft and stifled feelings of vertigo atop tall buildings. Albeit with a little pep talk before hand, but still, I got through my first 3 months of travel without incident.
Now there I was, clinging to that anchor rope, paralyzed with fear.
Ironically I had already completed the majority of my Divemaster training. I'd enjoyed over 40 dives, sampled the delights of nitrogen narcosis at depth and learnt how to competently rescue an unresponsive diver on the sea bed.
So why had my anxiety chosen this particular moment to make a guest appearance?
The truth is I've no idea.
Had my recent bout of courage taken a momentary coffee break? Or had my wonder drug called love finally worn off?
Either way I had a decision to make. Swamped with adrenaline my mind turned to mush but one thought remained.
'If I fall down now, I'll never get back up.'
Travel had offered me the opportunity to challenge myself, to work through my fears and ultimately break through the boundaries of my anxiety. I couldn't let myself wither away into the wallflower I once was.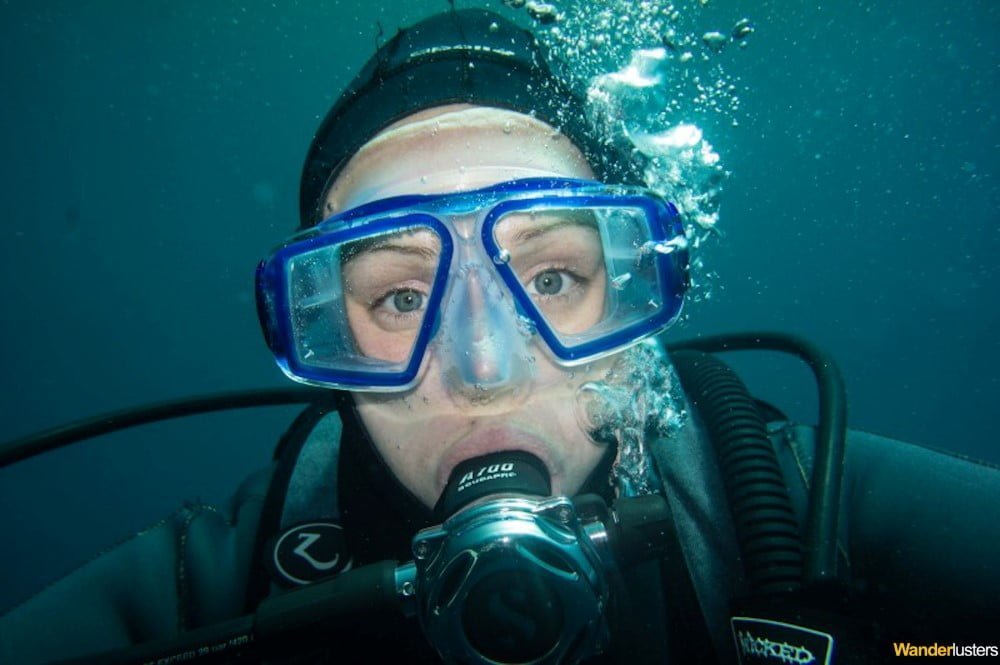 The anxious teenager within me had finally found enough strength to overcome her fears.
As I struggled to control my breathing my buddy came into view, his bubbles racing past my mask as they escaped towards the surface. Racing towards freedom, to where I longed to be.
My heart was pounding in my ears and my vision was tunneled. As each second past I was fighting the urge to kick for the apparent safety of the surface.
Grabbing me by the shoulders my buddy let out an audible grunt and stared deep into my eyes. He signaled for me to slow my breathing and take his hand.
I found comfort in the familiar bluey hue of his eyes and the concerned look on his face. My wonder drug was back and I'd just taken another hit.
To have accomplished my previous diver training and overcome my anxiety while engaging in an activity that I would have once avoided without a second thought, was a huge achievement, and one that marked the beginning of a new era of my life.
Those first three months of travel had instilled within me the realization that perhaps I was more capable than I gave myself credit. That I was in fact able to control my anxieties and actually relish the opportunity to challenge myself.
While previously I had shut myself off from anxiety inducing situations, it was facing my fears head on that proved to be a cure. Travel had opened the lid of the box in which I had lived for a number of years and offered me the chance to break down the walls that had once prevented me from exploring the world.
Descending further down the anchor rope and reaching the sea bed was the first step in breaking down those walls and the following two years of my nomadic existence have proved to be the nail in my coffin of anxiety.
It is currently laid to rest in the back of my mind, and although occasionally I pay it a visit when I find myself setting out on another leg of my journey, so far it has remained buried deep underground.
May it continue to rest in peace.
BIO // Charli Moore is a freelance writer and travel addict with a penchant for dark chocolate. In 2011 she and her other half Ben waved 'Adios' to the corporate world and jumped head first into a life of perpetual travel. You can follow the adventures of this writer/photographer team over at Wanderlusters or find them on Facebook, Twitter and Instagram.