The world is home to many breathtaking photo spots. So, if you are a photographer and are lucky enough to have the time and resources to travel to these places, you should take advantage of this opportunity. But given the many incredible places worldwide, it can be hard to decide where to go. Travelling, as you know, requires time and money, so you have to be a bit more selective with the places to visit for photography.
To help you with this, here's a destination guide to luxury photography travel.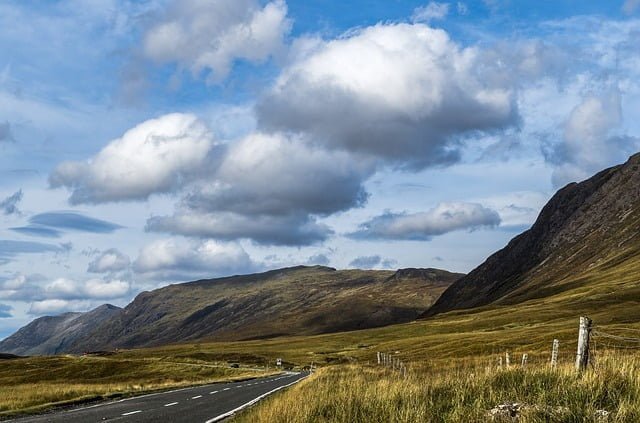 Scotland
If you are into landscape photography, then Scotland should be on top of your list. It's insanely beautiful, regardless of which part of the country you will visit. You can photograph snow-capped summits, picturesque coastlines, and stunning mountain ranges.

The Cairngorms National Park is an ideal spot for photography in Scotland. It covers an area of almost 2,000 square miles with a mixture of woodland, farmland, and iconic mountain ranges. The Loch Morlich in Aviemore is an excellent location to shoot a stunning body of water in Scotland. It's a large freshwater loch surrounded by sandy beaches and several acres of Caledonian forest. The loch is surrounded by an impressive backdrop of the Cairngorm mountains. These mountains change appearance throughout the year and are beautifully blanketed with snow during winter.
Aside from the stunning landscapes, Scotland is also famous for its historic castles. In fact, there are thousands of castles in the country, with most of them surrounded by amazing landscapes. While others are already in ruins, many still stand proudly and make for a fantastic wedding or portrait photography opportunity.
The Island of Kauai
Although all Hawaiian Islands are beautiful, Kauai remains the emerald jewel. Dubbed the "Garden Isle", it has a stunning mountainous landscape covered with lush tropical rainforests, botanical gardens, and cascading waterfalls.
There are so many beautiful places all over Kauai that it can be hard to decide which area to visit for photography. If you want to take a photo of the island's beaches, head to the South Shore, and you'll find the Shipwreck Beach. Its beautiful golden sands make it a perfect spot for a romantic photo op. There are also hiking trails nearby that will take you to Makawehi Point, another beautiful place to take incredible photos of Kauai.
Kauai is also home to some of Hawaii's most beautiful waterfalls. At the south end of the Wailua River, you will find the Wailua Falls, a double-tiered waterfall. It can be accessed by car, and if you are lucky, you might even catch a beautiful rainbow in the mist. To capture as many beautiful spots in Kauai as you can, spend several days on the island and check out one of the luxury vacation rentals on Kauai.
Iceland
Iceland is one of the most photogenic countries in the world, making it a dream destination for photographers of all kinds. It's a country where icebergs, glaciers, waterfalls, and volcanoes converge to create otherworldly landscapes that are sure to take your breath away!
The best way to visit Iceland's top photography locations is by car. Take up the Ring Road from Reykjavik to Hofn, and you will come across tons of photogenic spots. If you're here for the waterfalls, you definitely have plenty of options. The best ones are the Brúarfoss Waterfall, famous for its stunning electric blue water, and the Skógafoss Waterfall, which hits the river with so much force sending sprays of water into the air, too beautiful not to capture!
Many photographers would come to Iceland for the Northern Lights. If you're one of them, head to the Jokulsarlon glacier lagoon, which lies by the Vatnajokull glacier. Here, the views of the Northern Lights are truly mesmerizing!
The Galapagos
The Galápagos Islands is the best place to be for wildlife photography. In fact, every wildlife photographer would dream of coming here. The best way to explore the archipelago and visit photographic locations is to book a cruise. Your Galapagos cruise will take you to all the beautiful islands, including the remote reaches of the Galapagos National Park, allowing you to capture the fascinating flora and fauna in this part of the world. 
The beautiful San Cristobal Island is an excellent destination for photography. It's the jewel of the archipelago where visitors can mingle with sea lions sunbathing along the island's beautiful beaches. The island is also home to the spectacular fauna of Galapagos turtles, frigate birds, marine iguanas, seagulls, and dolphins. At the East of Isabela Island, you'll find a smaller island called the Isla Plaza Sur, where you will find the gorgeous vegetation of the Enchanted Islands. At the south coast, there are steep cliffs where you can observe extraordinary bird species while surrounded by the sweeping views of the sea.
Isla Bartolome, the most visited of all the Galapagos Islands, is also the most photographed in the archipelago. Here, you will have access to two sites – one involves hiking to an incredible viewpoint while the other is to a beautiful beach where you can go swimming or snorkelling.
Vietnam
Vietnam is one of the most beautiful destinations in Southeast Asia, which thousands of photographers would love to visit. The S-shaped country offers a perfect blend of majestic mountains, stunning rice fields, impressive coastlines, rural villages, and stunningly natural landscapes.

Son Doong Cave is one of the most photographed attractions in Vietnam. Nestled within a national park in Central Vietnam's Quang Binh Province, this cave is the world's largest limestone cave. Aside from its massive size, the cave is also blessed with magnificent limestone karsts. The spectacular sand dunes of Mui Ne are also among the most photographed places in Vietnam. Located in a beautiful fishing village on the south coast of Vietnam, the Mui Ne Sand Dunes will not only give you awe-inspiring photos but also offers lots of fun activities, such as quad biking and kite flying. 
Halong Bay, Vietnam's most iconic landmark, boasts stunning sea views surrounded by thousands of limestone islets. The best way to explore the bay and take great photos is to join a cruise. But if you want to photograph it from above, book a seaplane excursion. It might be a bit more expensive than cruising, but the spectacular views are worth it!