It's not exactly the triumphant return of international travel everyone was hoping for. After two summer seasons wiped out by COVID-19, the world had its fingers and everything else crossed that 2022 would see everything get back to normal so we could all enjoy a long overdue holiday abroad again.
Well that has happened in part. International travel is now allowed. There aren't all the restrictions and hoops to jump through that travellers faced a year ago, especially if you are fully vaccinated.
But like some vengeful evil spirit from a horror movie, COVID has still found a way to haunt the 2022 peak holiday season. Because, as you've no doubt seen reported, the airline industry is struggling to cope with demand. Flights are being cancelled on a daily basis, leaving holidaymakers at best facing long queues at airports, and at worst having their holidays cancelled.
With fears that the chaos seen over the Easter and spring bank holidays could now extend into the school summer holidays, holidaymakers are being warned – that dream holiday you've been looking forward to for so long might not go as smoothly as you would have hoped. As we've all been so used to doing throughout the pandemic, the advice is to plan for the worst.
So what's going on and what do you need to know?
Why all the chaos?
As we all know, the travel industry was hit hard by the pandemic. With airlines grounded, hotels shut and all but essential travel banned, an estimated 3.2 million jobs were lost in the European tourist industry alone. That includes airport workers and airline staff.
The tourism industry has only been opened up to full capacity again for a few months. In that time, businesses have had to try to re-recruit to replace all those workers lost. Many have found that difficult to do in such a short space of time.
At the same time, understaffed airlines and airports have had to try to cope with a sudden surge in demand, caused not just by people desperate to take their first trip abroad in three years, but also by people looking to cash in refund vouchers from holidays cancelled because of COVID-19.
Who is affected?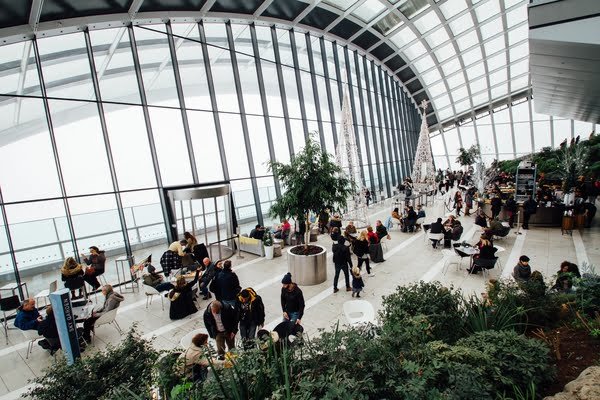 Worryingly for holidaymakers, the trouble seems to be spreading. At Easter, the worst of the problems seemed to be confined to a couple or airlines and a handful of airports. EasyJet and British Airways continue to be at the centre of the storm, with the former already announcing the cancellation of up to 40 flights a day throughout June .
But while the initial disruption was mostly seen at the UK's main airport hubs – Heathrow, Gatwick and Manchester – over the jubilee bank holiday, thousands of British holidaymakers were stranded abroad trying to get home when their flights were cancelled.
Not only that, but the UK's largest package holiday operator TUI has also started axing flights, meaning it is having to postpone or cancel holidays, too.
So the message is, whether you have booked your own flights or bought a package holiday, you could be equally vulnerable. And the risks extend from missing out on your holiday full stop to being stranded at your destination waiting for a flight to get you home.
What can you do to protect yourself?
The UK's transport minister Grant Schapps has said that every passenger should automatically get a refund and compensation for flight cancellations and severe delays. But saying that and making it happen are two different things, especially when the airline industry is already in such a bad place financially in the wake of the pandemic.
The truth is that the legal framework for reimbursing passengers when their flights are cancelled is complicated. Under UK law, if an airline cancels a flight, all passengers should be able to choose between a full refund or choosing an alternative flight. If the cancellation is made up to 14 days before departure, passengers may also be entitled to compensation.
However, given the huge volume of cancellations currently taking place, passengers are likely to face a very long wait getting their money back. Airlines are likely to push people to accepts rebooking or flight vouchers rather than a cash refund, which may not suit some people. Compensation claims have to be investigated by the Civil Aviation Authority (CAA), so delays there are likely to be even longer.
There is also an 'expectation' that airlines will provide accommodation, food etc if you face long delays at an airport. Passengers are often advised to pay for things themselves and then keep receipts to make a claim later. But again, this is likely to be a long-winded process.
There are circumstances where any of the above consumer protections enshrined in law may not be suitable for your circumstances. For example, if your return flight is cancelled but you need to get home in a hurry, you could decide to pay for an alternative rather than wait for the replacement offered by your airline. You wouldn't be able to claim that cost back from your original airline and would have to rely on any compensation you were awarded being enough to cover the expenses.
Likewise, if an outbound flight cancellation leads to you missing the departure of a connecting flight in another country, you probably wouldn't be able to claim back the cost of a new flight from the first operator (unless they happen to be the same).
Plus more simply, if you have booked flights and accommodation separately, while you may be able to get a refund on cancelled flights, that doesn't do anything to reimburse you for anything you've paid up front for a hotel or apartment.
For all of these reasons, now more than ever it makes sense to take out a comprehensive travel insurance policy which offers a robust level of financial protection for cancellations. With payout limits on cancellations typically extending to five figures, you get the peace of mind of knowing that your whole holiday is covered should the worst happen with your flight, plus any additional costs like having to book new flights home, or accommodation if you get stuck at the airport.