Time is essential when it comes to travelling, and in the case of a luxury holiday with friends, it means making every minute count. But what seems like a wonderful opportunity to explore the world and spend quality time with your best buddies could backfire if you don't plan your trip well.
Thankfully, travel companies are now becoming more skilled at managing and planning luxury group holidays while anticipating the different needs of everyone. Here are the top five luxury travel experiences to do with friends.
Set Sail on a River Cruise
River cruising is a convenient way to travel in a group. Everyone will be in one location, and you don't have to worry about organising transportation and accommodations. You only need to unpack once, yet you will be able to explore multiple places without the hassles of moving from one hotel to another.
For friends who love wine, consider wine river cruising. You will find incredible river cruises in Europe centred around wine and will take you to the region's most scenic vineyards. During your cruise, you will also have the opportunity to sample a delectable meal paired with the most exquisite wines.
During winter, you might be interested in the Christmas Market River cruises when sailing with friends. This excursion will take you down to either Rhine or Danube River while stopping at the various Christmas markets all over Europe. Going for an African Safari cruise is highly recommended for friends who love wildlife. This excursion combines river cruising and safari into one adventure, a unique way to discover Africa's incredible wildlife.
10 Tips For Having A Great River Cruise Adventure
A river cruise can be an incredible way to explore new destinations while enjoying the comfort and luxury of a cruise ship. As a travel writer, I have experienced many river cruises and have compiled ten tips to help fellow travelers enjoy a great river cruise.
Research the itinerary: Before booking a river cruise, research the itinerary thoroughly. Choose a river cruise that aligns with your interests and preferences. Look for destinations that intrigue you and activities that you want to try.
Consider the season and weather conditions: The season you choose to travel in can affect the experience you have on a river cruise. For example, springtime cruises can offer beautiful views of blooming flowers, while autumn cruises can offer spectacular views of changing foliage. The weather conditions can also affect the activities you can participate in.
Pack appropriately: When packing for a river cruise, consider the destination and climate. Bring comfortable clothing, sturdy shoes for walking excursions, and any necessary equipment for activities such as hiking or biking.
Familiarize yourself with the ship: Take time to explore the ship and familiarize yourself with its layout and amenities. Take advantage of onboard activities or entertainment.
Get to know fellow passengers: River cruises often attract a diverse group of passengers from around the world. Engage in social activities, such as group dinners or shore excursions, to get to know your fellow travelers.
Take advantage of the opportunity to explore new destinations: Participate in guided tours or independent exploration to discover new destinations. Make sure to allocate enough time to explore each destination.
Be respectful of local customs and culture: Be mindful of local customs and culture, and strive to learn about the history and traditions of each destination.
Take care of your health and well-being: River cruises can be physically demanding, so make sure to take care of your health and well-being. Stay hydrated, get enough rest, and take any necessary medications.
Be flexible and open-minded: River cruises can have unexpected experiences or changes in the itinerary. Embrace any unexpected experiences and be open to changes in the itinerary.
Take time to relax and enjoy the scenery: A river cruise is an excellent opportunity to unwind and enjoy the scenery. Take time to relax on the deck of the ship or during leisurely walks ashore. Enjoy the beauty of each destination and take in the surroundings.
By following these tips, travelers can enjoy a great river cruise experience that combines relaxation, adventure, and cultural enrichment.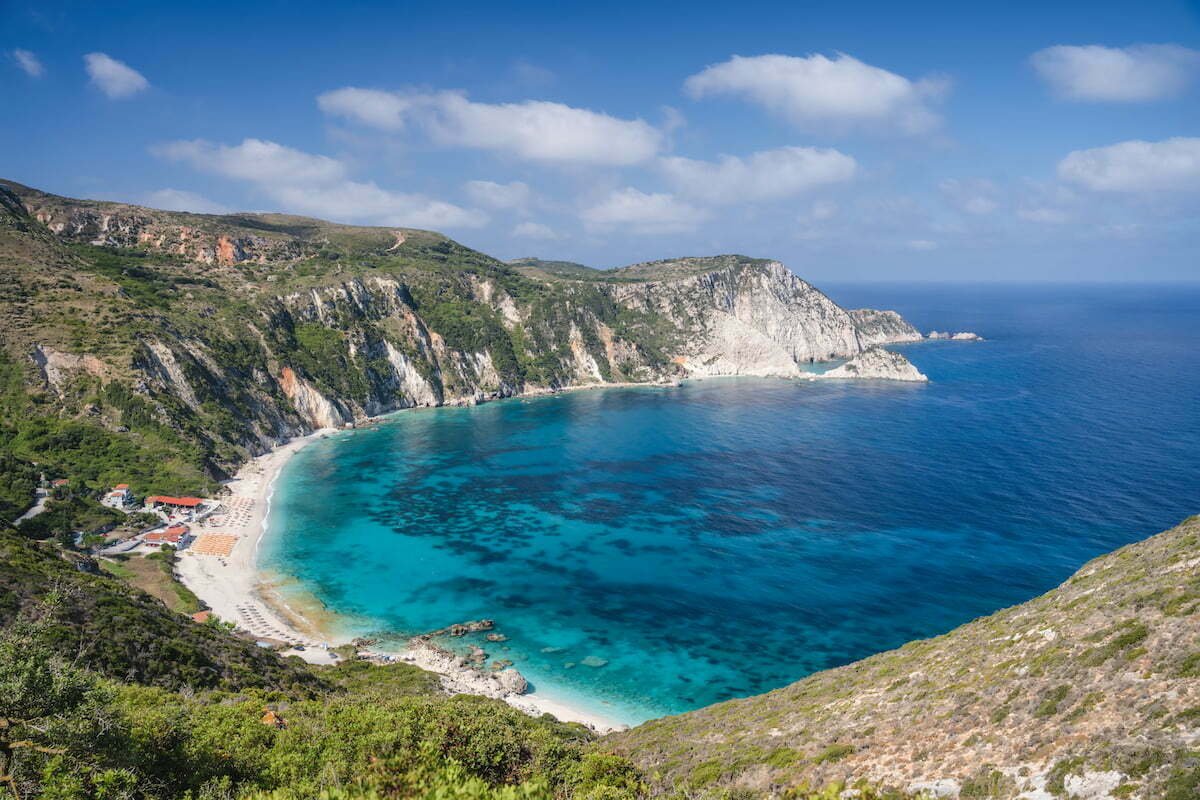 Take a Tour of Greece
Greece may be small in size, but it's home to many stunning islands, giving you and your friends plenty to explore. There's truly something for everyone here, and the best way to discover the country is to take a tour of Greece.
Booking a group tour of Greece through Zitango Travel is a great experience when travelling with friends. Your tour will take you to some of the country's most iconic and significant historical sites, from the Acropolis in Athens to the ruins of Olympia. As you know, Greece is famous for its myriad of historical sites. Fans of Greek mythology will recognise some famous characters like Zeus and Minotaur. These legends will surely come to life as you tour Greece's ancient temples and ruins.
The islands are the best destinations for groups of friends since there is so much to explore on each one. Santorini is a great island to visit with friends who love to go on hikes and explore beautiful villages like Fira and Oia. But for friends who love to party, Mykonos is the best place to be. It has the best party scene in all the Greek islands and has countless bars and clubs.
Ten Tips For Having An Epic Tour Of Greece
As a travel writer who has explored Greece through various tours, I can attest to the magic and wonder that this country has to offer. Here are ten tips to help you make the most of your tour in Greece.
Choose the right tour: Greece offers a wide variety of tours, each with its own unique focus. Whether you're interested in history, culture, food, or adventure, do your research to find a tour that aligns with your interests.
Plan your trip during the shoulder season: While Greece is a beautiful destination year-round, it can get very crowded during peak season. To avoid the crowds and enjoy a more relaxed tour, plan your trip during the shoulder season, from April to early June or September to early October.
Learn some Greek: Learning a few basic Greek phrases can go a long way in enhancing your tour experience. Try practicing "hello" (yassou), "thank you" (efharisto), and "goodbye" (gia sou) to interact with locals and show your appreciation for their culture.
Dress appropriately: When visiting religious sites or churches, make sure to dress conservatively. Women should cover their shoulders and wear long skirts or pants, while men should avoid wearing shorts. Dressing appropriately shows respect for local customs and helps you blend in with the locals.
Take advantage of local food: Greek cuisine is world-renowned for its deliciousness. Make sure to try local specialties such as moussaka, souvlaki, and baklava. Many tours offer culinary experiences, such as cooking classes or food tours, which allow you to sample the best of Greek cuisine.
Immerse yourself in Greek culture: Greece has a rich and diverse culture, so take advantage of your tour to immerse yourself in it. Attend a traditional music or dance performance, visit a local festival or event, or take a Greek mythology tour to learn about the country's fascinating history.
Explore beyond the tour itinerary: While tours provide an excellent introduction to a destination, it's important to allocate some time for independent exploration. Visit local markets, cafés, and museums to get a better sense of local life and culture.
Stay hydrated: Greece can get very hot during the summer, so make sure to stay hydrated. Drink plenty of water and avoid alcohol during the day to avoid dehydration and heat exhaustion.
Respect local customs: Greeks are known for their friendliness and hospitality, but it's important to respect their customs. Be mindful of cultural norms, such as taking off your shoes before entering someone's home or avoiding loud or boisterous behavior in public.
Have fun and enjoy the beauty of Greece: Greece is a beautiful country with a lot to offer, so make sure to have fun and enjoy your tour. Take in the stunning landscapes, delve into the country's rich history and culture, and savor the delicious cuisine.
By following these tips, you can make the most of your tour in Greece and have a memorable and enriching travel experience.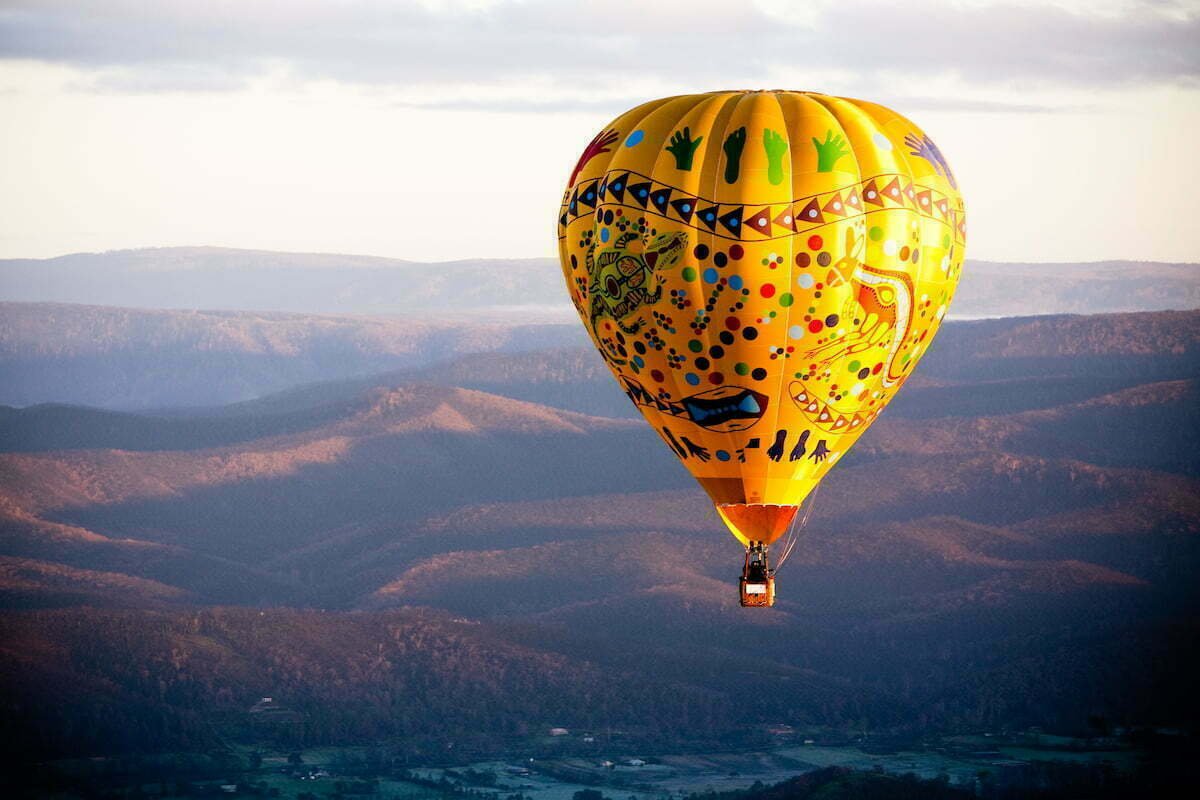 Soar in a Hot Air Balloon
If you and your friends are not scared of heights, you should go for a hot air balloon ride! Flying in a hot air balloon is an unforgettable experience that you and your friends will remember for the rest of your lives.
There are many beautiful places to enjoy a scenic balloon ride with your friends, but Cappadocia in Turkey is highly recommended. Cappadocia's breathtaking landscapes consist of colourful rock formations called the "fairy chimneys", making it the perfect destination to explore on a hot air balloon. When you book a hot air balloon tour in Cappadocia, the package will usually include roundtrip transportation from your hotel and a Champagne toast after the flight. Each flight allows up to 20 passengers, perfect for big groups.
Another popular destination to enjoy a hot air balloon ride is Tanzania's Serengeti National Park. While the route will depend on the season, you can guarantee that the ride will be incredible! As your balloon soars to the sky, you'll see interesting wildlife, from leopards to zebras, lions, and hippos.
10 Tips For Riding A Hot Air Balloon Like A Pro!
Riding in a hot air balloon is an experience like no other. As a passionate traveler who has had the privilege of experiencing the sheer joy of floating in a hot air balloon, let me share with you some tips to make the most of this once-in-a-lifetime adventure.
Choose a reputable hot air balloon company: Safety is paramount when it comes to hot air balloon rides. Do your research and select a company that has a good safety record, experienced pilots, and excellent customer reviews.
Dress for comfort and style: Dress comfortably in layers, wear comfortable shoes, and don't forget to bring a hat or cap to protect your head from the heat of the burner. And why not add a touch of glamour with a scarf or shawl to flutter in the breeze?
Bring your camera: The views from a hot air balloon are simply breathtaking, and you'll want to capture every moment. Make sure your camera or smartphone is fully charged and ready to snap some unforgettable photos.
Check the weather: Hot air balloons fly only in calm weather conditions, so make sure to check the weather forecast before booking your ride. The early morning is often the best time for a smooth and peaceful ride.
Be on time: Hot air balloons operate on a tight schedule, so make sure to arrive on time for your ride. You don't want to miss a minute of this incredible adventure.
Listen to the pilot: Your pilot is an experienced professional who knows how to operate the hot air balloon safely and smoothly. Listen carefully to their instructions and follow their guidance to ensure a safe and enjoyable ride.
Pack light: Hot air balloons have limited space, so pack only the essentials. Leave your heavy bags and bulky items behind and bring only your camera, water, and any necessary medication.
Embrace the height: Hot air balloons fly at high altitudes, and if you're afraid of heights, it can be a challenge. But don't let that stop you! The view from up above is simply breathtaking, and the sense of freedom and weightlessness is truly exhilarating.
Enjoy the ride: The feeling of floating in a hot air balloon is like nothing else. Take a deep breath, relax, and enjoy the stunning views of the world below. Let the peace and tranquility of the experience wash over you, and cherish every moment.
Celebrate the landing: After the ride, it's customary to celebrate with a champagne toast or breakfast. Raise a glass and toast to your successful ride, and revel in the memories that will stay with you for a lifetime.
Riding in a hot air balloon is a magical experience that will leave you feeling exhilarated, inspired, and awestruck. By following these tips, you can ensure a safe and unforgettable ride that will be the highlight of your travels. So go ahead, take the leap, and soar high into the sky – it's an adventure you won't regret!
Experience Safari
For friends who love animals, why don't you go for a safari in Tanzania? The Luxury Tanzania Safaris of True Travel are great for friends travelling together. You will be exploring Tanzania's incredible landscape, home to amazing wildlife species and boasting stunning landscapes.
The Great Migration safari is highly recommended for your African safari with friends. Each year, millions of wildebeests and gazelles would make their way towards Masai Mara National Reserve from the Serengeti National Park in search of better grazing. Witnessing this incredible event is a must, especially if you and your friends share a love for animals.
Going on a safari is a wonderful opportunity to see your favourite animals in the wild up-close. Whether you want to see the "Big Five", which consists of the rhino, lion, leopard, buffalo, and elephant, or witness the migration of millions of wildebeest, the experience is definitely epic, especially if you share the experience with your closest friends!
Embarking on a safari adventure is an experience of a lifetime, and it's essential to make the most of it. Here are 10 tips to help you have a safari adventure that you will never forget.
10 Tips To Enjoy An Epic Safari On Your Luxury Trip!
Plan ahead: Start planning your safari adventure well in advance to ensure that you have enough time to research and book the best options that suit your needs and budget.
Choose the right time of year: The best time to go on safari is during the dry season when the animals are easier to spot, and the weather is more pleasant. However, this may vary depending on your destination.
Select a reputable safari company: Choose a reputable safari company with experienced guides, comfortable accommodation, and a good safety record.
Pack the right gear: Bring appropriate clothing for the climate and activities, as well as comfortable walking shoes, a hat, sunscreen, insect repellent, and a good camera with extra batteries and memory cards.
Be patient: On a safari adventure, you need to be patient and prepared to wait for wildlife sightings. The animals have their own schedules and habits, so it's important to be flexible and open-minded.
Listen to your guide: Your safari guide is a trained professional who knows the area and wildlife intimately. Listen carefully to their instructions and advice to stay safe and get the most out of your safari.
Respect the animals: Remember that you are a guest in the animals' habitat and must respect their space and behavior. Keep a safe distance, do not disturb them, and follow your guide's instructions.
Immerse yourself in the experience: Take the time to soak up the atmosphere, appreciate the scenery, and enjoy the sights and sounds of the African wilderness. This is a unique opportunity to connect with nature and the world around us.
Try new things: Safari adventures offer a range of activities, including game drives, bush walks, and hot air balloon rides. Don't be afraid to try new things and step out of your comfort zone to make the most of your safari.
Leave a positive impact: Finally, remember that responsible tourism is key to preserving Africa's wildlife and habitats for future generations. Leave a positive impact by supporting local conservation efforts and minimizing your impact on the environment.
By following these tips, you can ensure a safe, enjoyable, and unforgettable safari adventure that will leave you with memories to last a lifetime.
Take a Helicopter Ride
Helicopter rides are some of the most popular activities to experience for those travelling with friends, and for good reasons. Each helicopter ride allows up to six passengers, so it's the perfect bonding experience for small groups of friends. You and your friends can enjoy a private and personal experience since you won't be sharing the ride with people outside your group.
Helicopter rides are a wonderful way to admire incredible nature views from above. And since a helicopter can easily hover up and down, it can take you to remote locations and witness truly spectacular sceneries. Also, the experience is thrilling and is guaranteed to get your heart racing, especially during take-off. Sharing such an experience with your friends makes it even more exciting.
Helicopter tours are not like anything you and your friends have experienced before. It's a wonderful chance to admire incredible views from above and create strong bonds that will last a lifetime. Nowadays, you'll find many places that offer spectacular helicopter tours, such as Rio de Janeiro in Brazil, Victoria Falls in Zambia, and the Great Barrier Reef in Australia.
Top 10 Tips For An Awe Inspiring Helicopter Ride Of A Lifetime
A helicopter ride is a thrilling and awe-inspiring experience that offers a unique perspective on the world below. Whether you're a first-time flyer or a seasoned traveler, a helicopter ride is a bucket-list item that promises to take your breath away. Here are the top 10 tips for an awe-inspiring helicopter ride of a lifetime.
Choose the right time of day for your ride. Early morning and late afternoon are the best times for photography due to the beautiful light conditions.
Dress appropriately for the weather and the ride. Wear comfortable clothing that won't flap in the wind, closed-toe shoes, and bring a light jacket if necessary.
Bring a camera with a fully charged battery and plenty of storage space. You'll want to capture every moment of your helicopter ride, so make sure your camera is ready to go.
Research the company and the pilot before you book your ride. Look for a reputable company with experienced pilots and good safety records.
Listen to your pilot's instructions carefully and follow them at all times. They are the experts and will ensure your safety throughout the ride.
Be prepared for some turbulence during the ride, especially if you're flying over mountains or near water. Remember to breathe and stay calm.
Choose a route that suits your interests and preferences. Whether you want to fly over a city skyline or see natural wonders like waterfalls or canyons, there are plenty of options to choose from.
Request a front seat if possible to get the best view of the scenery below. This may cost extra, but it's worth it for the incredible view.
Relax and enjoy the ride. A helicopter ride is a once-in-a-lifetime experience, so take the time to appreciate the beauty of the world from a new perspective.
Finally, consider a longer ride or a helicopter tour package that includes additional activities like a hike, a wine tasting, or a gourmet lunch. These extras will enhance your overall experience and create unforgettable memories.
A helicopter ride is an unforgettable experience that will take your breath away. Follow these 10 tips to ensure a safe, enjoyable, and awe-inspiring ride of a lifetime. Take in the stunning views and create memories that will last a lifetime.
Final Thoughts: Luxury Trip Of A Lifetime
Are you considering any of these luxury adventures?
Let us know in the comments below.