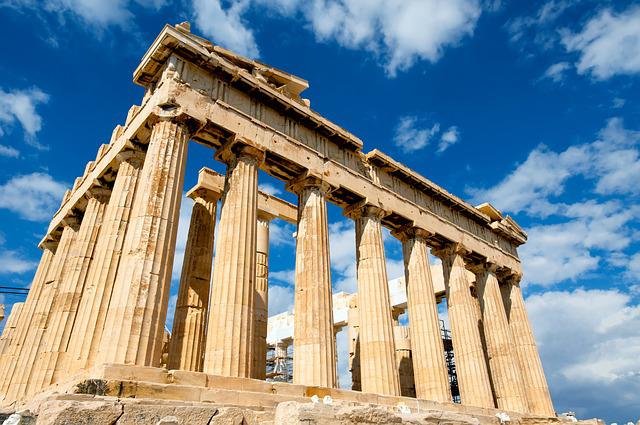 Time is essential when it comes to travelling, and in the case of a luxury holiday with friends, it means making every minute count. But what seems like a wonderful opportunity to explore the world and spend quality time with your best buddies could backfire if you don't plan your trip well.
Thankfully, travel companies are now becoming more skilled at managing and planning luxury group holidays while anticipating the different needs of everyone. Here are the top five luxury travel experiences to do with friends.
Set Sail on a River Cruise
River cruising is a convenient way to travel in a group. Everyone will be in one location, and you don't have to worry about organising transportation and accommodations. You only need to unpack once, yet you will be able to explore multiple places without the hassles of moving from one hotel to another.
For friends who love wine, consider wine river cruising. You will find incredible river cruises in Europe centred around wine and will take you to the region's most scenic vineyards. During your cruise, you will also have the opportunity to sample a delectable meal paired with the most exquisite wines.
During winter, you might be interested in the Christmas Market River cruises when sailing with friends. This excursion will take you down to either Rhine or Danube River while stopping at the various Christmas markets all over Europe. Going for an African Safari cruise is highly recommended for friends who love wildlife. This excursion combines river cruising and safari into one adventure, a unique way to discover Africa's incredible wildlife.
Take a Tour of Greece
Greece may be small in size, but it's home to many stunning islands, giving you and your friends plenty to explore. There's truly something for everyone here, and the best way to discover the country is to take a tour of Greece.
Booking a group tour of Greece through Zitango Travel is a great experience when travelling with friends. Your tour will take you to some of the country's most iconic and significant historical sites, from the Acropolis in Athens to the ruins of Olympia. As you know, Greece is famous for its myriad of historical sites. Fans of Greek mythology will recognise some famous characters like Zeus and Minotaur. These legends will surely come to life as you tour Greece's ancient temples and ruins.
The islands are the best destinations for groups of friends since there is so much to explore on each one. Santorini is a great island to visit with friends who love to go on hikes and explore beautiful villages like Fira and Oia. But for friends who love to party, Mykonos is the best place to be. It has the best party scene in all the Greek islands and has countless bars and clubs.
Soar in a Hot Air Balloon
If you and your friends are not scared of heights, you should go for a hot air balloon ride! Flying in a hot air balloon is an unforgettable experience that you and your friends will remember for the rest of your lives.
There are many beautiful places to enjoy a scenic balloon ride with your friends, but Cappadocia in Turkey is highly recommended. Cappadocia's breathtaking landscapes consist of colourful rock formations called the "fairy chimneys", making it the perfect destination to explore on a hot air balloon. When you book a hot air balloon tour in Cappadocia, the package will usually include roundtrip transportation from your hotel and a Champagne toast after the flight. Each flight allows up to 20 passengers, perfect for big groups.
Another popular destination to enjoy a hot air balloon ride is Tanzania's Serengeti National Park. While the route will depend on the season, you can guarantee that the ride will be incredible! As your balloon soars to the sky, you'll see interesting wildlife, from leopards to zebras, lions, and hippos.
Experience Safari
For friends who love animals, why don't you go for a safari in Tanzania? The Luxury Tanzania Safaris of True Travel are great for friends travelling together. You will be exploring Tanzania's incredible landscape, home to amazing wildlife species and boasting stunning landscapes.
The Great Migration safari is highly recommended for your African safari with friends. Each year, millions of wildebeests and gazelles would make their way towards Masai Mara National Reserve from the Serengeti National Park in search of better grazing. Witnessing this incredible event is a must, especially if you and your friends share a love for animals.
Going on a safari is a wonderful opportunity to see your favourite animals in the wild up-close. Whether you want to see the "Big Five", which consists of the rhino, lion, leopard, buffalo, and elephant, or witness the migration of millions of wildebeest, the experience is definitely epic, especially if you share the experience with your closest friends!
Take a Helicopter Ride
Helicopter rides are some of the most popular activities to experience for those travelling with friends, and for good reasons. Each helicopter ride allows up to six passengers, so it's the perfect bonding experience for small groups of friends. You and your friends can enjoy a private and personal experience since you won't be sharing the ride with people outside your group.
Helicopter rides are a wonderful way to admire incredible nature views from above. And since a helicopter can easily hover up and down, it can take you to remote locations and witness truly spectacular sceneries. Also, the experience is thrilling and is guaranteed to get your heart racing, especially during take-off. Sharing such an experience with your friends makes it even more exciting.
Helicopter tours are not like anything you and your friends have experienced before. It's a wonderful chance to admire incredible views from above and create strong bonds that will last a lifetime. Nowadays, you'll find many places that offer spectacular helicopter tours, such as Rio de Janeiro in Brazil, Victoria Falls in Zambia, and the Great Barrier Reef in Australia.