Looking for that next driving holiday in your motorhome? You can venture through the wilderness of the Australian Outback or drive almost 4,000 kilometres across the USA from Santa Monica to Chicago along Route 66. Or even, tackle the muddy deltas along the west and east coasts of Argentina or drive from China into Tibet on avalanche-cracked roads.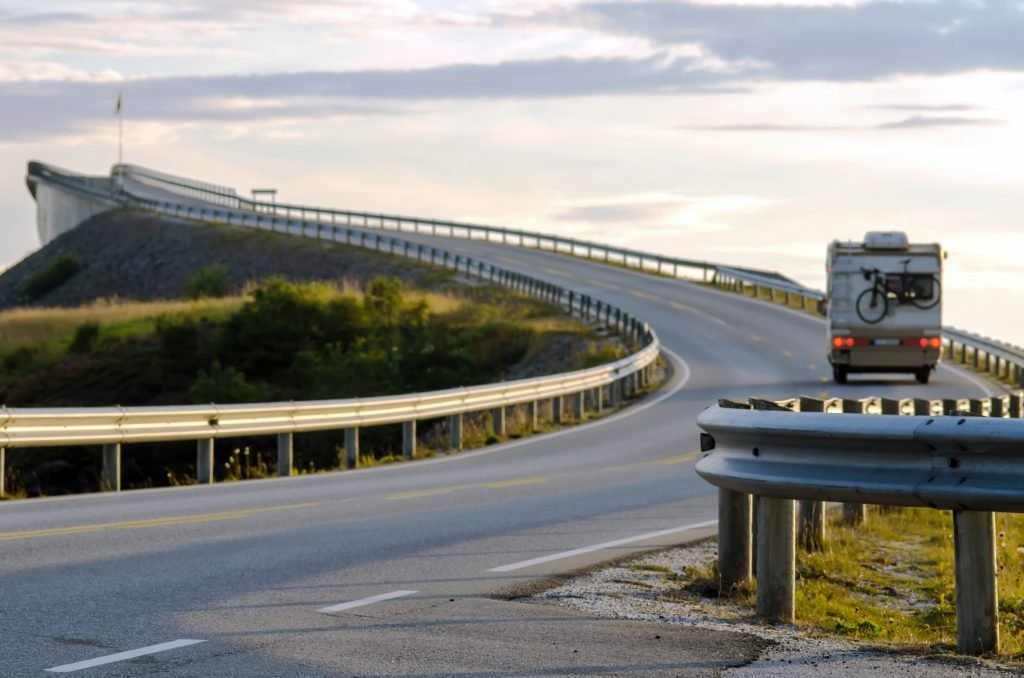 Find out below where you can experience some of the world's best destinations all from the comfort of a motorhome.
AUSTRALIA
Australia's roads are as diverse as they come. Take your motorhome inland and you will find yourself in the outback, with no one else but just you and the road. Move closer to the coast line and Australia offers something different. Expect a varied and unique mix of rainforests, beaches, vibrant cities and coastal towns.
Our pick: The Great Ocean Road (Victoria)
Stretching 243 kilometres between the Victorian cities of Torquay and Allansford, this is one of Australia's most scenic coastal drives. Begin by stopping in at the famous surfing hotspot town of Bells Beach and  wind your way along the coast, taking in the view of the historic Twelve Apostles limestone stack formations.
NEW ZEALAND
Turn left and you can be driving through a valley, with mountains soaring either side. Turn right and you can find your motorhome on a wild coastline or the tip of a glacier field. With a richly diverse landscape, New Zealand will no doubt exceed your expectations.
Our pick: Te Anau-Milford Highway (Queenstown)
Starting from Queenstown, take a day to experience the stunning surroundings as the road stretches 283km through valleys and by Mountains to Milford Sound. Be sure to stop into Mirror Lake, aptly named for its ability to perfectly reflect the scenery around it on a still day.
CHINA
When you get out of the hustle and bustle of the large cities, China is a country rich in natural beauty which can be experienced alongside the country's unparalleled history and culture.
Our pick: The Silk Road (China)
This long road was named the 'Silk' road because silk comprised a large portion of trade along this road between China and the Mediterranean. It was also the bridge that linked China, India, Persia, Arabia, Greece and Rome in ancient times. Today, you can experience history as it was by stopping by the famous Xian Terra-cotta Warriors, see culture in action at the Xinjiang International Grand Bazaar and take a break by the Heavenly Lake in Xinjiang.
USA
The USA is known for its superb road networks and breadth of landscapes from rolling plains to epic mountains to sandy coastlines, so there's no doubt that this country is a motorhome owner's paradise.
Our pick: Highway 1, Big Sur (California)
Stretching approximately 90km along the Pacific Ocean, Big Sur offers stunning views, including Cone Peak, the highest coastal mountain in the adjoining 48 states. The mountain ascends 1,571 metres above sea level, only 4.8 kilometres from the ocean.
SOUTH AMERICA
A continent with 32 World Heritage Sites including the Ancient Maya City of Calakmul, Campeche and the Belize Barrier Reef Reserve, it's of no surprise that South America is a continent worth exploring by motorhome.
Our Pick: BR-101 (Brazil)
The BR-101's official name is Rodovia Governador Mario Covas and it covers nearly 4,800 kms of Brazil's coastline and connects 12 state capitals to each other.  The road passes through the town of Paraty whose historic centre is a UNESCO World Heritage Site. Built along almost the entire east coast of Brazil, the road shows off some of country's white sandy beaches, emerald green forests and spectacular tropical islands.
EUROPE
Europe is a destination that offers its travellers diversity in culture, climate and landscape. With so much to see and do, you're not likely to cover it all off in one trip. Nonetheless, we still have a pick of the crop and that is right up in Scandinavia.
Our pick: Atlantic Road (Norway)
Looking for an amazing road trip near the top of the world? Ranked first on The Guardian's list of the world's best road trips, the Atlantic road runs across an archipelago of partially inhabited islands and skerries making for a very magical journey.