Nestled in the mountains of Gangwon more than an hour northeast of Seoul, Chuncheon is a popular weekend getaway.
Temples, festivals, gardens, and other attractions make this destination a must-see for those visiting South Korea.
Come check out our Chuncheon guide as we cover the best things to do in Chuncheon, Korea.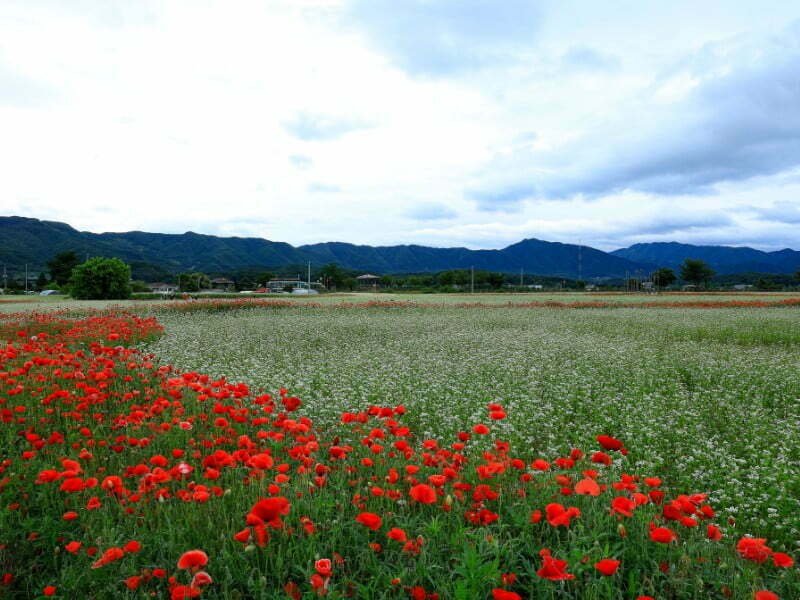 Chuncheon City Guide: A Brief History Of Chuncheon, South Korea
Chuncheon, situated in the northeastern part of South Korea and located in the province of Gangwon-do, has a history that can be traced back to the Three Kingdoms period of Korean history, which spanned from 57 BC to AD 668.
During the Goguryeo era, Chuncheon, which was then called Usooju, served as a strategically significant location due to its proximity to the Han River and the Nakdong River, providing access to other regions with ease.
In the 10th century, Chuncheon became an integral part of the Goryeo Dynasty during the Later Three Kingdoms period, serving as a pivotal transportation hub connecting the eastern and western regions of the country.
Throughout the Joseon Dynasty, which lasted from 1392 to 1910, Chuncheon, renamed Chunju, was classified as a county and became a renowned center for agriculture, trade, and transportation.
In the late 19th century, Chuncheon became a significant epicenter for the Korean independence movement, where many activists and intellectuals gathered to organize and plan for the liberation of Korea.
Despite being heavily damaged during the Korean War, Chuncheon was reconstructed and modernized in the post-war era. Today, with a population of over 200,000, Chuncheon is a prosperous city, renowned for its natural beauty, including the Soyang River and surrounding mountains, as well as its delectable local cuisine, such as dak galbi (spicy stir-fried chicken) and makguksu (buckwheat noodles).
Chuncheon Top Attractions and Best Places to Visit in South Korea
Start your time in the Chuncheon area by spending a few hours on Namiseom Island. Sitting in the middle of the Han River, it formed in 1944 after the completion of the Cheongpyeong Dam. It is most famous for being the backdrop of famed Korean drama, Winter Sonata – this not only draws tourists from around Korea but from across much of Asia including Japan as well.
While it can get crowded at times, the pristine natural atmosphere of this place marks a stark departure from the densely populated cities of this country. The roads of this isle are one of its biggest attractions, as they feature maple trees that turn ablaze in the Autumn.
Nami Island isn't just about Instagrammable shots, though – it is also home to the final resting place of a former Korean general. In the 15th century, General Nami was buried here. Thanks to his actions, the royal court of King Sejo was able to repel a revolt that threatened its legitimacy.
Get in touch with the history of Buddhist worship in the Chuncheon area by visiting the Cheongpyeongsa Temple. After sailing across Soyang Lake on a ten-minute ferry, you'll arrive at the foot of Obongsan Mountain, where this hall of worship sits.
Surrounded by incredible natural beauty, it's easy to understand how this temple has existed here since the 10th century. It is most famous for being home to Lee Ja-hyun, a government official during the Goryeo Dynasty. During his self-imposed exile from mainstream Korean society, he built an incredible garden – even today, it magnifies the sense of peace felt by those who visit and live here.
Plan on being in the region around the end of May to the beginning of June? Make plans to attend the Chuncheon International Mime Festival. This cultural event is precisely what you think it is about – mimes come here from around the world to engage in their style of silent performance art.
However, the scope of the festival has expanded beyond its quiet origins – you'll also find performers who interact with their audience as they dance, juggle fire, and manipulate marionettes. With children and adult performers, this is an event suitable for the whole family.
The Korean War was a 'police action' waged by the United Nations against the forces of North Korea. As a result, soldiers from 16 nations (in addition to South Korean troops) fought in this conflict, including a battalion sent from Ethiopia. To honour their contribution to the war effort, the Memorial Hall for Ethiopian Veterans in the Korean War was built in Chuncheon.
On top of monuments commemorating those fell, you'll find exhibits that explain why Ethiopia joined the conflict, and the battles they participated in.
Other Cultural Attractions: Trip to Chuncheon, South Korea
After paying your respects to the general who gave Nami Island its name, pedal around the island by visiting the Gangchon Rail Park. Set up on the rails of the former line that used to run to Seoul, visitors use pedal-powered rail cars to move along the tracks that used to exist on Nami Island.
If you are looking for a way to get in a little exercise while taking in the breathtaking views in the Chuncheon area, you won't want to miss this attraction.
Fans of the Korean drama, Winter Sonata, will want to set aside time to check out Junsang's House during their time in Chuncheon. Serving as the chief protagonist's house, many implements present in the house during the filming (e.g. their piano) are there in the same way as the day they were filmed.
Feeling a bit rushed during your time in Chuncheon? Slow down by spending an hour or so exploring the Jade Garden Natural Arboretum. Influenced by European gardening styles and flora, this green space will impress you with over 3,000 different plant species.
It has also been a shooting location for some recent Korean dramas – these include "That Winter, the Wind Blows", "Love Rain", and "You Are My Pet".
Spent your last moments in town enjoying the dish for which Chuncheon is famous on Myeongdong Dakgalbi Street. Along this stretch, you'll find scores of restaurants that serve dakgalbi, a stir-fried spicy chicken dish. It is well-suited to its climate, as this region's cold winter weather has made it the local favourite it is today.

source: cari cakes on YouTube
Top 10 Things To Do in Chuncheon, South Korea For Visitors
Here are the top 10 things to do in Chuncheon:
Nami Island excursion: Embark on a scenic ferry ride to the stunning Nami Island, renowned for its breathtaking natural vistas, tranquil walking paths, and cultural landmarks.
Chuncheon Myeongdong Street exploration: Immerse yourself in the vibrant atmosphere of Chuncheon Myeongdong Street, a bustling commercial district that showcases a diverse range of authentic Korean merchandise, clothing, and delectable street delicacies.
Soyang Lake visit: Marvel at the splendor of Soyang Lake, one of the largest man-made lakes in South Korea, where you can partake in serene boat rides or trek on the adjacent trails.
Chuncheon Rail Bike excursion: Embark on a fascinating journey on the Chuncheon Rail Bike, where you can savor stunning views of the surrounding mountains and countryside.
Chuncheon Makguksu Museum visit: Explore the fascinating history and heritage of Chuncheon's famed buckwheat noodles at the Chuncheon Makguksu Museum.
Gongjicheon Stream stroll: Partake in a leisurely walk along the scenic Gongjicheon Stream, a beloved destination for strolling, cycling, and picnicking.
Chuncheon Animation Museum tour: Discover the enchanting realm of animation and cartoon characters at the Chuncheon Animation Museum, where you can enjoy interactive exhibits and partake in workshops.
Gangchon Rail Park excursion: Revel in a picturesque ride on a rail bike through the mesmerizing Gangchon Rail Park, offering breathtaking vistas of the Bukhangang River and surrounding mountains.
Chuncheon Dakgalbi Street dining: Delight in the exquisite taste of the world-renowned spicy stir-fried chicken dish, dakgalbi, at Chuncheon Dakgalbi Street, home to numerous restaurants specializing in this celebrated local cuisine.
Chuncheon World Dance Festival attendance: Attend the renowned Chuncheon World Dance Festival, an annual event that showcases both traditional and contemporary dance performances from around the world.
What To Eat and Drink At Restaurants in Chuncheon, Korea
Here are some delectable and enticing food and drink options to savor while visiting Chuncheon:
Chuncheon-style Dakgalbi: A culinary gem of the region, this fiery and aromatic stir-fried chicken dish tantalizes the taste buds with its smoky aroma, tender meat, and spicy sauce that permeates the tender vegetables cooked alongside it. One of the signature dishes of Chuncheon, it is a must-try for all food enthusiasts visiting the area.
Makguksu: A traditional Korean noodle dish that is famous in Chuncheon for its distinctively chewy buckwheat noodles, bathed in a chilled, savory broth and topped with an array of fresh vegetables and a piquant sauce. This refreshing and light dish is a perfect complement to a hot summer day, and it is a favorite among the locals.
Dakgangjeong: An irresistible and indulgent Korean fried chicken dish, crispy on the outside, and juicy on the inside, coated with a savory and sweet glaze that boasts a spicy kick, perfect for pairing with a refreshing beer or rice wine. A popular street food in Korea, it is a must-try for those seeking a delectable and savory snack.
Sannakji: An adventurous delicacy that involves thinly sliced raw octopus, served with a sprinkle of salt and sesame oil. The dish showcases the freshness and quality of the seafood in the region, and it is a memorable and unique culinary experience for the adventurous foodie.
Ojingeo Sundae: A beloved Korean blood sausage that is stuffed with squid instead of the typical pork blood. Served with noodles and a spicy gochujang sauce, this rich and flavorful dish has a slightly chewy texture and packs a spicy punch, making it a staple of the local cuisine.
Makgeolli: A slightly sweet and refreshing traditional Korean rice wine that is a perfect complement to the spicy and savory dishes of Chuncheon. Made from fermented rice, it has a unique aroma and a pleasantly tangy flavor, making it a popular and satisfying beverage to enjoy with friends.
Dongdongju: A rustic and authentic Korean rice wine that is unfiltered, giving it a cloudy appearance and a distinctive taste that is slightly sweet and sour. Served in traditional bowls, this local specialty is a must-try for those seeking a genuine and flavorful Korean culinary experience.
Coffee: The burgeoning coffee culture of Chuncheon offers a myriad of specialty blends and brewing methods, showcasing the quality and artistry of the local baristas. From artisanal espresso drinks to pour-over brews, there is no shortage of excellent coffee options for caffeine aficionados.
Soju: A clear, distilled spirit that is a ubiquitous part of Korean social gatherings and cuisine, soju is a potent but smooth beverage that is enjoyed neat or mixed with a variety of other drinks. With a mild sweetness and a hint of grain, it is a staple of the Korean drinking culture.
Craft Beer: Chuncheon's craft beer scene has been booming in recent years, with several local breweries and bars offering a range of unique and flavorful brews. From hoppy IPAs to rich stouts, there is no shortage of excellent craft beer options for those seeking a refreshing and satisfying beverage.
Tours For Visitors To Chuncheon, Korea
A carefully curated tour can provide a comprehensive and immersive experience of the city's offerings. Here are the top tours that should feature on your itinerary:
Chuncheon City Tour: This tour provides an all-encompassing introduction to the city, taking visitors to the most notable landmarks and attractions such as the Namiseom Island, Soyang Dam, and Chuncheon Myeong-dong.
Chuncheon Rail Bike: For a novel way to appreciate the stunning scenery of the city, the Chuncheon Rail Bike offers an exhilarating ride along the old train tracks, offering panoramic views of the mountains and rivers.
Chuncheon Makguksu & Dakgalbi Food Tour: Culinary enthusiasts should not miss this tour, which offers an opportunity to savor the signature dishes of Chuncheon- the spicy chicken dish Dakgalbi and the cold noodle dish Makguksu. The tour includes visits to the city's best restaurants to sample the local cuisine.
Nami Island & Petite France Day Tour: The tour takes visitors to two of the most sought-after attractions near Chuncheon- Nami Island, a serene destination renowned for its natural beauty, and Petite France, a quaint French-style village offering a charming experience.
Gangchon Rail Park: Another unique way to appreciate the city's stunning natural scenery, the Gangchon Rail Park offers a leisurely bike ride along the scenic railway tracks, allowing visitors to soak in the breathtaking landscapes.
Chuncheon Romantic Market Tour: This tour offers a leisurely exploration of the bustling Chuncheon Romantic Market, providing an opportunity to immerse oneself in the local culture by sampling local snacks and shopping for souvenirs.
Chuncheon Herb Island: A haven for relaxation, the Chuncheon Herb Island is a tranquil oasis featuring a range of herbal-themed attractions, including a botanical garden, herb museum, and aromatherapy experiences.
Chuncheon Waterfall Tour: The city is renowned for its magnificent waterfalls, and this tour takes visitors to some of the most stunning and awe-inspiring examples, including Cheongpyeongsa Temple, Gugok Falls, and Samaksan Mountain.
Chuncheon Bike Tour: For the adventurous and independent traveler, the Chuncheon Bike Tour provides a bike and a map to explore the city at one's own pace and interest.
Chuncheon Night Tour: An ideal way to experience the city's vibrant nightlife, this tour takes visitors to the city's most popular bars, clubs, and restaurants. It offers a glimpse into the city's lively and exciting after-dark scene.
Chuncheon Accommodations Guide: Hotels, Guesthouses and Hostels
From luxurious hotels to rustic Hanoks, the city has something for everyone seeking a respite from the daily grind.
Firstly, for those who fancy the finer things in life, the city's luxury hotels – including the Hotel Sejong Chuncheon, the Riverside Hotel, and the Vivaldi Park Hotel – offer a refined hospitality experience replete with state-of-the-art facilities and top-notch dining options.
Alternatively, for a more intimate and bespoke experience, visitors can opt for the charming boutique hotels, such as the Joyangbang Motel, the Chuncheon Classic Hotel, and the Daljujuk Guesthouse. These properties exude a unique atmosphere that reflects the city's rich cultural heritage, while also providing personalized services to ensure a comfortable stay.
Moreover, for those seeking a tranquil getaway, the city's resorts, such as the Petite France Hotel, the Gangchon Resort, and the Sorak Park Resort, provide a haven of tranquility amidst stunning natural landscapes. These resorts offer a range of activities, from golfing to spa treatments, that cater to different interests and preferences.
For the budget-conscious traveler, Chuncheon offers a variety of affordable accommodations in the form of guesthouses, including the Chuncheon Stay Guesthouse, the Cafe & Guesthouse Hallyu, and the Gyerim Sanjang Guesthouse. These properties offer a comfortable stay without burning a hole in the pocket.
Lastly, for a truly unique and immersive experience, visitors can opt for Hanok stays, which offer a glimpse into traditional Korean culture and architecture. The Chuncheon Rakkojae, the Moonlight Guesthouse, and the Chuncheon Shimsum Hanok Guesthouse are among the popular choices that transport visitors back in time to experience the refined elegance of Korean lifestyle.
Chuncheon's diverse range of accommodations caters to every discerning traveler's needs and preferences, ensuring a memorable stay in this enchanting city.
Day Trips From Chuncheon, Korea
Blessed with abundant natural beauty and a wealth of historical landmarks, this city's proximity to several popular destinations makes it a strategic hub for travelers seeking to discover the diverse offerings of the Gangwon-do province.
One of the most popular day trips from Chuncheon is to the picturesque Nami Island, situated just a ferry ride away. A verdant oasis of natural beauty, the island offers a range of outdoor activities including walking, cycling, and exploration of the picturesque gardens.
Seoraksan National Park, located just an hour's drive away, beckons to nature lovers with its towering peaks, verdant forests, and cascading waterfalls. This park is home to some of South Korea's most awe-inspiring landscapes, providing an ideal escape for hikers, bird-watchers, and rock-climbing enthusiasts.
Gangneung, located within an hour's drive, provides an immersion in traditional Korean culture and architecture. With a plethora of historic temples, museums, and landmarks, it offers an evocative experience of the region's rich history.
For those seeking aquatic adventures, the nearby Cheongpyeong Lake, just a short drive away, offers a range of water sports activities. These include kayaking, jet-skiing, and wakeboarding. Visitors may also prefer to simply relax on the lake's tranquil shores and take in the stunning natural surroundings.
Finally, Inje, located an hour's drive from Chuncheon, is a popular destination for outdoor enthusiasts. With several hiking trails, including the Baekdamsa Temple Trail, which culminates in a historic temple nestled amidst the mountains, Inje offers a perfect retreat for those seeking solace in nature.
In essence, Chuncheon's strategic location amidst the Gangwon-do province's diverse range of attractions and activities, makes it an ideal base for travelers looking to explore the region's natural and cultural treasures.
Chuncheon Transportation Guide
The various modes of transportation available in Chuncheon are designed to cater to different preferences and needs, offering visitors an array of options to choose from.
For those who prefer to use public transportation, Chuncheon is well-served by a network of buses and trains that connect the city to other parts of the region. Local buses run frequently, providing a convenient means of getting around the city, while intercity buses offer transportation to other cities in the province and beyond. The Chuncheon Express Bus Terminal is a major transportation hub, providing access to long-distance bus services. The city is also connected to the Seoul Metropolitan Subway network via the Gyeongchun Line, making it easily accessible to travelers arriving from the capital city.
Taxis are another popular means of transportation in Chuncheon, with several taxi stands located throughout the city. Taxis are equipped with meters, and fares are calculated based on distance and time traveled, providing visitors with a transparent and fair means of transportation.
Chuncheon is also a bicycle-friendly city, and visitors can rent bicycles from various rental shops located throughout the city. The city offers several dedicated bike paths and scenic routes, making it an ideal destination for cycling enthusiasts. Renting a car is also an option, with several rental agencies located within the city, and visitors can also rent cars from the major airports and train stations.
Moreover, walking is an excellent way to explore the city's many attractions, and Chuncheon's compact size means that many of its major landmarks and cultural hotspots are located within walking distance of each other. Walking offers visitors an immersive experience, allowing them to fully appreciate the city's unique charm and character.
Chuncheon's transportation system is designed to cater to the diverse needs of its visitors, offering a range of options that are both efficient and convenient. Whether it's by public transportation, taxi, bicycle, rental car, or walking, visitors can explore the city at their own pace, taking in its rich culture and breathtaking natural scenery.
Where To Visit After Your Trip To Chuncheon?
For those looking to extend their travels beyond Chuncheon, there are several nearby destinations that are worth visiting. Here are some of the top destinations to consider:
Chuncheon's proximity to several nearby destinations makes it an excellent starting point for those looking to explore more of South Korea's natural beauty, cultural attractions, and historic landmarks. From the scenic island of Nami to the bustling city of Seoul, there are plenty of destinations to consider when planning your post-Chuncheon travels.
Chuncheon Travel Guide: Final Thoughts
Chuncheon, a destination steeped in natural splendor, historical significance, and cultural richness, is a must-visit locale for travelers seeking a well-rounded experience in South Korea. With the city's abundance of natural landmarks such as the Uiamho Lake and Soyang River, as well as cultural sites such as the Gangchon Rail Bike Park and Chuncheon Makguksu Museum, visitors can partake in a range of activities catering to diverse interests.
Apart from its attractions, the city also boasts a plethora of culinary delights, including the renowned makguksu, dakgalbi, and locally-crafted beer, ensuring that visitors can indulge their taste buds while exploring the city. With numerous accommodation and transportation options, the experience of navigating the city is a seamless one, leaving visitors with nothing but time to indulge in their preferred activities.
Whether the traveler seeks a rejuvenating escape, a cultural immersion, or an exciting adventure, Chuncheon is poised to deliver an unforgettable experience. By following this travel guide, travelers can savor the full range of offerings of Chuncheon, South Korea, thereby creating lasting memories of their journey.
Amidst the verdant hills and tranquil lakes, Lies a city where nature's beauty never fades, Chuncheon, a gem of South Korea, A place where every traveler wants to stay.
The rippling waters of Soyang River, The misty mountains that rise up higher, A landscape that mesmerizes every eye, And fills the soul with an eternal high.
The Gangchon Rail Bike Park beckons, With its picturesque route that never reckons, A journey that transcends time and space, As the train wheels turn at a leisurely pace.
And what's a trip to Chuncheon without food? Makguksu, dakgalbi, and beer brewed, Locally and with a taste so divine, A culinary experience that's truly one-of-a-kind.
The city's charm is in its diversity, A place where adventure and peace coexist in harmony, A journey that's bound to leave you smitten, And memories that will never be forgotten.