Welcome to Nomadic Samuel!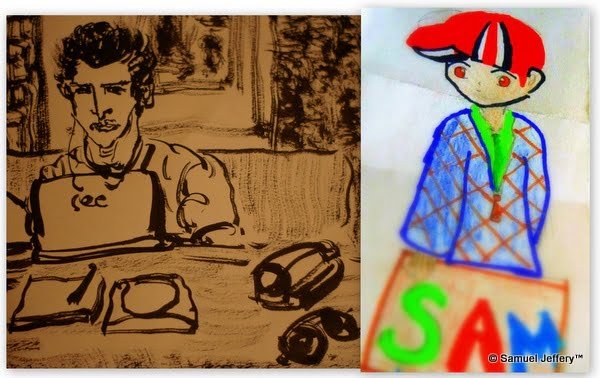 My story starts off a little different than what you´ll most likely read on your typical travel blog.  I don´t really in particular have an ´escape from the cubicle tale´ in the sense that I´ve never been in one before.  The story of my ´nomadic life´ is one in which I have yet to work in Canada as a post university graduate with the majority of my 20´s having been spent overseas in Asia working as an expat English teacher, model, photographer, freelance writer and – of course – as a wandering nomadic soul completely infatuated by all the splendor and woe longterm travel has to offer an individual.  I´m a bit of a jack of all trades and a man who wears many hats – the kind of individual that doesn´t like to stay in any one place for any serious length of time.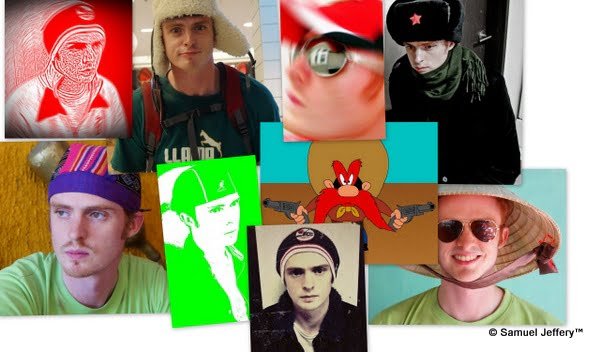 If you are a travel blogger & would like to contribute a guest post on Nomadic Samuel click here.
I´m thrilled that you have taken the time to check out my website.  I hope that it offers the kind of travel photos/videos, quirky travel stories and photography tips that will tickle your fancy.  In my opinion, travel is filled with moments of splendor and moments of woe and I hope to capture both sides of the coin – at times not afraid to touch upon subjects that are off limits to others.  If you´re new to my website please check out my photo essays, photo blog & video blog along with my quirky travel stories & Top 100 Travel Blogs and country guides as reference points.  These specific categories are where I will posting most often.
For further contact or inquiries of any sort please feel free to contact me at the following email address:
nomadicsamuel(at)gmail(dot)com
Please enjoy the following fun facts below as a way to get to know me better:
Name: Samuel Jeffery
Nationality:  Canadian (Irish, French, Scottish, British, Dutch background)
Years Spent Abroad: 6
Years Spent in South Korea:  3
Languages:  English, Functional Korean, (some) Spanish & French
Careers (Chronological Order):  paperboy, hockey official, parks & recreation employee, pharmacist assistant, Canadian soldier reservist, grocery bag boy, landscaper, English tutor, English teacher, model, photographer and freelance writer
Countries I´ve visited:  26 in total
Americas (Canada, USA, Argentina, Uruguay, Paraguay, Brazil, Chile, Bolivia, Peru, Ecuador) = 10
Asia (South Korea, Japan, China, Hong Kong SAR, Macau SAR, Thailand, Vietnam, Cambodia, Laos, Malaysia, Singapore, Indonesia, India, Bangladesh, Taiwan, Brunei) = 16
Favorite Ethnic Cuisine:  A three way tie between Thai, Korean & Indian
Exotic Foods I´ve Tried At Least Once:  Silkworm larvae, raw squid, snake wine, snake blood, llama
Longest Bus Journey:  68 continuous insane hours of transit from Quito, Ecuador to Puno, Peru.
Favorite Country To Travel:  Thailand & India (another tie)
Most Underrated Country:  Argentina & Bolivia (another tie)
Most Disappointing Country:  Ecuador & Brunei (again, another tie)
Likelihood of an eventual return to North America:  Slim to none
Favorite Sport:  Hockey (I am Canadian after-all :P)
Hobbies other than travel:  Photography, ethnic cuisine, inline skating, reading nonfiction, yoga, fantasy sports, meditation
When I Plan on Quitting my Nomadic Life:  I´ll be pushing up daisies 😛
Best Journey:  Taking the trains in India!  If you watch my youtube videos below I think you might understand why!  What an epic adventure 🙂
Quirky Travel Story #1:  Korean grandma trying to pick the freckles off of my arm as if they were skittles.
Quirky Travel Story #2:  Saving a friend from going home with a Thai lady boy under false pretenses and consequently having to run for my life out of the back door of a nightclub in Bangkok to avoid getting mobbed.
Quirky Travel Story #3:  Almost getting blown up during a terrorist attack in Varanasi in mid December, 2010.
Quirky Travel Story #4:  Watching a Thai Cobra Show!  I won't spoil it with details.
To view more Nomadic Samuel 'goodness' featured on other websites click here.
 To view the current equipment (cameras, computers, etc) Nomadic Samuel use click here.
To view more Nomadic Samuel 'goodness' featured on other websites click here.
Click the link at the end of the sentence to view the Top 100 Travel Sites