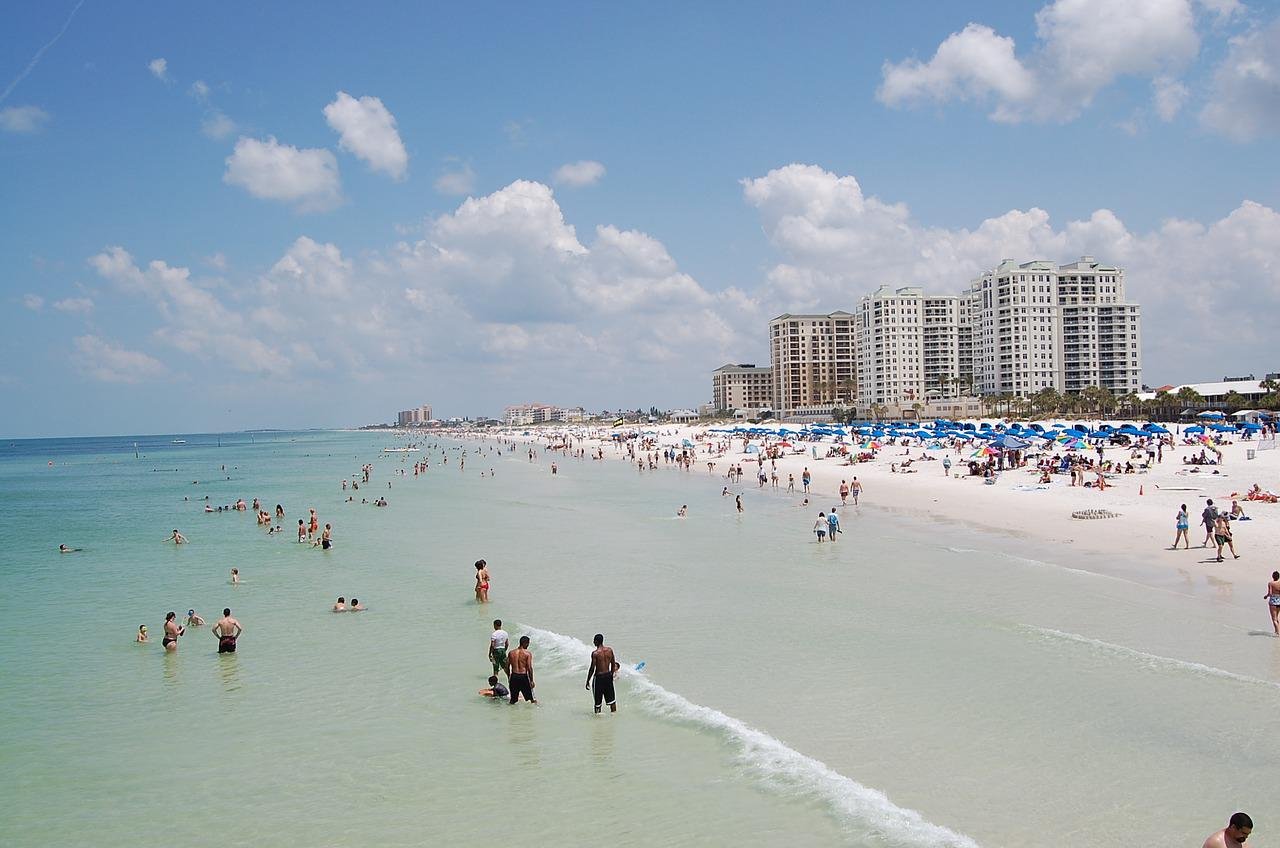 It's coming. Soon, fall will be here. And winter won't be far behind.
But don't let that thought trouble you – Florida's Gulf Coast is just hours away by plane.
Trading snow for sand can do wonders for your soul. But what if you don't want to lay in a hammock and drink mojitos all day? What if you actually like to DO stuff on vacation?
Well… why not go on a road trip? In Southwest Florida, there are loads of places waiting to be "discovered." Let us be your guide!
Securing Your Chariot
But before you can set off, you'll need a vehicle. Thankfully, car hire in Tampa is a breeze, as loads of options exist in the area.
As you can imagine, you can secure rental cars in Tampa airport. But if you're on a budget, off-airport agencies offer much cheaper rates.
Just remember to book in advance. Nothing ruins a road trip quite like finding out there are no cars available… ANYWHERE.
Setting Off Down The Coast: Things to See, Do, and Eat
So, you've sorted out your rental car – great! As you drive down the coast, don't miss the following highlights.
Check Out Tampa
Whether you explore Tampa first or last doesn't matter – this city has more than its share of attractions.
Busch Gardens is an excellent choice for families and adrenaline junkies alike. Here, you'll get more than your share of thrills, as this park boasts plenty of thrilling roller coasters. Not into massive plunges and inverted loops? Tour their on-site zoo, as it's home to more than 2,500 animals.
Think Tampa is devoid of culture? Think again – visit Ybor City, and you'll walk through what was once "The Cigar Capital of the World." Until the Great Depression, the factories here turned out over a hundred million stogies a year.
After taking in Ybor's charming Spanish-style architecture, sit down for a good Southern meal at 7th + Grove. However, be forewarned: this restaurant is all about comfort food, so loosen your belt before digging in!
Sarasota: A Hidden Gem on Florida's Gulf Coast
On the outside, Sarasota looks like your average Gulf Coast community – slow-paced and charming. But long-time residents and snowbirds know better.
Exhibit A: The Ringling. It's an expansive museum that showcases the estate of the Ringlings, the family behind America's most (in)famous circus.
But there's more to this place than that. Yes, it's home to two circus museums, but you'll also find an exquisite art museum, botanical gardens, and even a planetarium.
You could easily spend all day at the Ringling. But if you have time afterwards, drop by the Siesta Key Rum Distillery. Here, you'll learn how they distill their award-winning spiced and coconut rums.
But even if all that technical stuff puts you to sleep, this place is still worth your time, as you get free samples at the end.
Sanibel Island: a Nature Lover's Paradise
In high season, most Gulf Coast destinations get besieged by tourists. But not Sanibel – despite its stunning appearance, it is the most laid-back, quiet beach destination in Southwest Florida.
Start your day at the Sanibel Island Farmer's Market. On Sundays from October to May, you'll find loads of fresh local produce and handmade crafts.
After securing your market treats, hop in your car and head to Bowman's Beach. This stunning stretch of sand is perfect for sunbathing, swimming, and – if you're lucky – spotting sea turtles.
End your day with dinner reservations at the Thistle Lodge Beachfront Restaurant. With a prime beachside location, this restaurant offers stunning sunset views and decadent local seafood dishes.
Living the High Life in Naples, Florida
At last, we've made it to our trip's turnaround point – fabulous Naples, Florida! Despite its location in sparsely populated Southwest Florida, this city is home to some of the wealthiest zip codes in the United States.
But there's still lots to do, even if you're not rolling in dough. Let's start by touring the Naples Botanical Gardens. Here, you'll find 170 acres of gardens showcasing subtropical and tropical plants from around the world.
Do you want to get out on the water AND catch dinner? Then hire a deep sea fishing guide – if you've never cast a line before, they'll show you the ropes. With any luck, you'll end up with some red snapper or grouper to enjoy later.
But, if you'd rather have someone else do the cooking, we recommend checking out Van Van Cuban Cafe. Florida is home to a large Cuban expat population, so you can be sure that this restaurant knows how to make a mean Cuban sandwich.
Southwest Florida: The Road Trip Destination You Didn't Know You Needed
There's more to Southwest Florida than just beaches. Sure, they're world-class, but this region also boasts plenty of wildlife viewing opportunities, history, culture, and top-end dining.
With travel ramping up again, discover this hidden gem… before everybody else does.